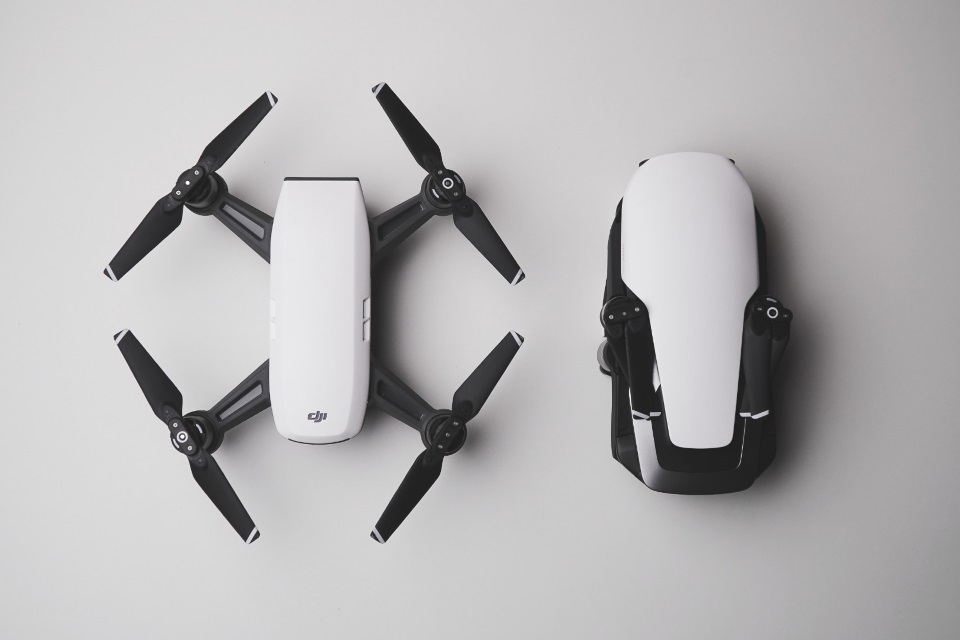 Since the recent news of DJI drones being out of stock on Amazon and surprising on the company's official website. It appears that we might be due to a slew of new drone releases coming next year. Could it be the new DJI Spark 2, Mavic 2 or something entirely different? As the popularity of the Phantom series fades away, being replaced by the rising popularity of Mavic 2 Pro / Mavic 2 Zoom.
We decided it is the best time to talk about the new DJI Spark 2 and Mavic Air 2 that we all are anticipating to happen next year. The general trend that the company is going forward seems to indicate that they are interested in designing much more compact models. This could mean the new drones will be smaller, powerful, and of course smarter than their current predecessors.
In this article, we will talk about the differences and possible specifications that each new drone will bring to the table. Without further ado, let's dive into the details and find out what DJI Spark 2 and Mavic Air 2 has to offer for all of the drone enthusiasts.
DJI Spark 2: Truly A Perfect Drone?
The original DJI Spark released in May 2017 which revolutionized the entire drone market by making it accessible and possible to explore aerial photography at an affordable price tag. Its built-in intelligent flight modes made it possible for an average user to understand the basics of flight operations. DJI Spark has helped and educated more than hundred of thousands of people that their flight applications have a ton of uses, not just for industrial purposes.
But boy, technology changes so fast that DJI Spark is redundant when it comes to buying an entry-level drone. For instance, you can get your hands on Holy Stone HS720 GPS drone and HS700D Ophelia which have longer flight time and 2K HD camera mounted on a gimbal stabilizer at a much lower price tag. The quality level of drones indicates that DJI needs to step up their game and gear up for DJI Spark 2.
The original DJI Spark is very far from being the perfect drone. So, there are plenty of room improvements before we even can call it the perfect mini-sized drone for beginners and professional remote pilots. Here is a list of specifications of what we are expecting the DJI Spark 2 drone to feature:
DJI Spark 2 Specification Wishlist:
4K UHD Camera with 30 FPS and 60 FPS in FHD
3-Axis Gimbal Stabilizer
Dedicated Transmission System
Up to 25 Minutes of Flight Time
Extend remote control distance up to 4 miles
Increase the maximum flying speed up to 45 miles per hour
Expanded Intelligent Flight Modes
360-Degree Obstacle Avoidance System
Smaller Size
We don't expect DJI to create an entirely new dedicated transmission system for DJI Spark 2 drone like they did for the Phantom series and Mavic series. However, if they do that will make DJI Spark 2 an incredibly popular choice among beginners and professional remote pilot.
Along with some improvements like 3-axis gimbal stabilizer and 4K, UHD footage at 30 FPS will solidify its position as the perfect mini-sized drone. More features like expanded intelligent flight modes and an all-round obstacle avoidance system will make this drone an overall safest quadcopter. A smaller size is always a huge plus, especially for travelers.
DJI Mavic Air 2: Drone Traveler's Choice
The DJI Mavic Air made the debut in January 2018, featuring portable size and longer flight time. It is marketed as a middleman between DJI Spark and Mavic Pro that strikes a balance of flight time, remote control distance, and quality of the camera. However, because of DJI Mavic Air foldable motor arms and compact size, they quickly became the traveler's choice for taking drone with them on a road trip around the country.
Although, just like DJI Spark, technology has changed quickly that made DJI Mavic Air a bit outdated. For instance, you can easily get your hands on a Parrot Anafi which features superior camera quality, and awesome camera flexibility with the ability to point upwards and downwards. Additionally, it features a swiveling camera that helps keep the footage stabilized which decimates Mavic Air.
While the DJI Mavic Air is the preferred choice for beginners and recreational remote pilots. They are simply expensive and don't offer that same level of quality that Parrot Anafi does. There are a lot of room improvements for the upcoming DJI Mavic Air 2 if the company is looking to regain a foothold in the drones consumer market. We expect the new DJI Mavic Air 2 drone to come with these following specifications:
DJI Mavic Air 2 Specification Wishlist:
4K UHD Camera with 60 FPS
3-Axis Gimbal Stabilizer with RockSteady Feature
Dedicated Transmission System
Up to 30 Minutes of Flight Time
Extend remote control distance up to 5 miles
Increase the maximum flying speed up to 50 miles per hour
Expanded intelligent flight modes
360-degree Obstacle Avoidance System
Smaller Size
Forward Camera for increased flexibility
While these specifications wishlist for DJI Mavic Air 2 is a longshot, it would be a smart move for the company to integrate these improvements. A forward camera that allows you to shift the aerial perspective upwards, downwards and sidewards will easily win a lot of its consumers back, especially professional aerial photographers.
Longer flight time, bigger remote control distance and faster maximum flying speed all will solidify the DJI Mavic Air 2 as the premier competitor for the best traveling drone. The smaller size is also a must-have specification — although, the general trend seems to indicate that the drones usually get bigger with longer flight time, additional features and such as the opposite of what we hope it would be.
DJI Mavic Air 2 or DJI Spark 2: Which One?
Now that we have boiled down to two possible candidates for the upcoming 2020, which is primed to be DJI's best year of marketing especially in the consumer electronics market. Which DJI drone do you think will be released next year. If so, which one are you going to pick: DJI Mavic Air 2 or DJI Spark 2?
For me, I am going to pick DJI Mavic Air 2 due to its specifications and a large number of room improvements. I am also a traveler and need a smart camera drone that can easily fit inside a traveling case. But also a drone that has long flight time and established specifications with a 3-axis gimbal stabilizer and 4K UHD camera is something that I can rely on for capturing aerial stills and videos.
Share your thoughts on the new DJI Mavic Air 2 and DJI Spark 2 with us by commenting below in the comments section. We are looking forward to having a conversation with you! Happy flying and fly smart!