Holy Stone recently introduced a brand new foldable drone featuring an optical flow system for precise and smooth flight controls. This foldable quadcopter is an upgrade from its predecessor: Holy Stone HS160 Shadow. With a price tag of just under $100, there is quite a lot of features and advantages that HS160 Pro drone brings to the table.
If you are looking for one of these best drones under $100, look no further because you have come to the right spot. In this guide, we are going to do an in-depth review of the Holy Stone HS160 Pro drone. You will learn everything you need to know about this new foldable camera drone.
Before we start, I want to mention that foldable drones like this do make great training quadcopters for beginners. It even comes with a built-in camera so that you can learn how to capture aerial shots. This is an essential stepping stone before you plan to purchase one of these professional camera drones like the DJI Mavic 2 or Mavic Air for instance. Without further ado, let's dive into the details and find out what HS160 Pro has in the store for you.
Unboxing The Package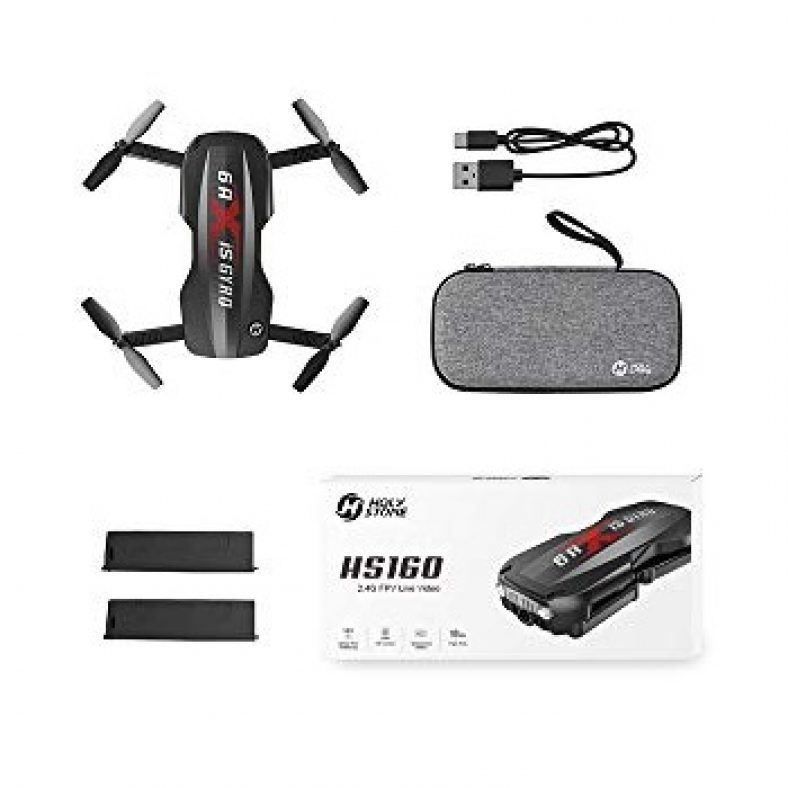 When you order this drone, you will receive a package that should consist of the following items: a drone, a travel case, a USB charger, two batteries, and user instruction. However, keep it in your mind that the HS160 Pro drone doesn't come with a remote controller. Which is unfortunate since I am a big fan of RC user.
For some reason, Holy Stone decided to design this foldable camera drone with a smartphone as a virtual controller in mind. This is a nice feature to have, but for some users like me prefer the standard remote controller over virtual control sticks. However, that being said you will have at least two ways to command this drone via virtual sticks and gravity sensor motion.
Elegant Design & Sturdy Build
One of the major design changes that Holy Stone introduces in its brand new HS160 Pro is the design and sturdier build. Its former HS160 Shadow featured flat body surface with somewhat slightly flimsy motor arms. The HS160 Pro addresses several design flaws featuring stronger build to withstand the impact.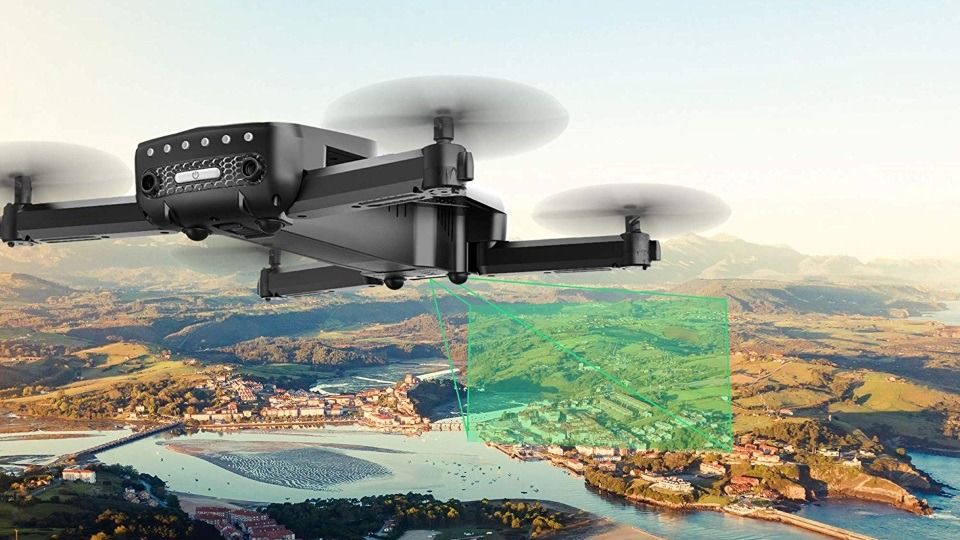 It also comes with improvements like better battery position and improved efficiency for longer flight time. In addition to that, this drone has a body dimension that is compact and portable which comfortably fits the size of your hand. In the front, Holy Stone HS160 Pro comes with a built-in 1080P HD camera and searchlights for visual assistance.
Underneath, the drone is equipped with an optical flow system. For some of the readers who are new to drones, an optical flow system is a design feature that helps stabilizes the drone. Also, it protects the drone from damaging itself. This ensures the design and body framework of HS160 Pro drone stays intact. Overall, this drone is a major improvement over its predecessor HS160 Shadow quadcopter.
Flight Performance
Newer drones generally have better flight performance because they get the latest technology and features. For instance, GPS drones such as Eachine E511S and HS700 Ophelia comes with a built-in GPS module that supports its flight controls and introduces smart flight systems. This is the same true for Holy Stone HS160 Pro which features optical flow systems and improved gyroscope for precise flight controls.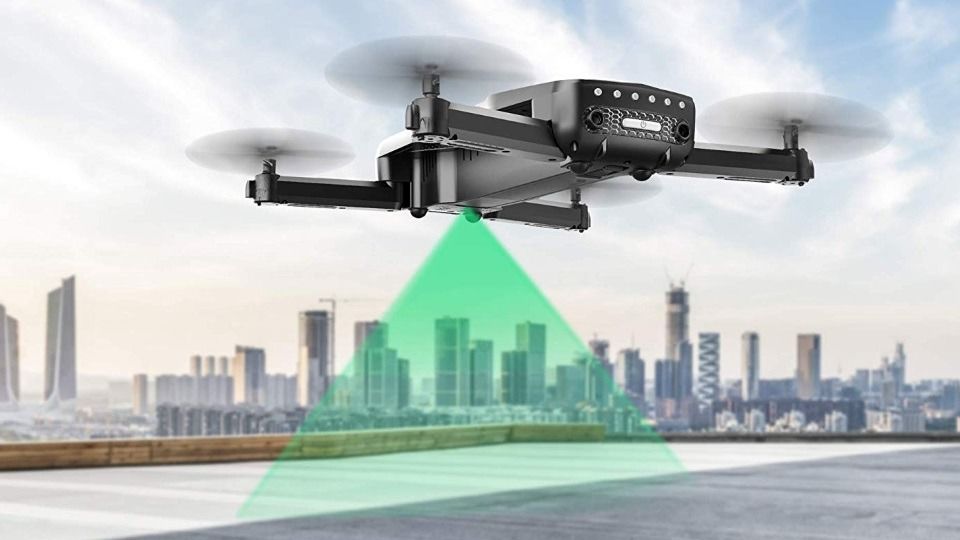 Beginners will be able to fully enjoy the fact it is easy to fly this foldable drone. Not just only that, the HS160 Pro drone comes with speed mode which offers a smooth gradual learning curve. By default, the drone will be at its slow speed setting. This is done so that beginners like you can learn the basics of flight controls. Once you master the basics, you can modify the speed setting to challenge and develop your piloting skill.
A battery on a single charge provides up to 10 minutes. I liked how the company throws in an extra battery as a bonus. Which is always a nice addition because now then you can fly for up to 20 minutes. That is not uncommon for Holy Stone as they did the same thing in several other popular drones like HS150 Bolt Bee. Finally, the HS160 Pro has a good propulsion force that makes it easy to fly outdoor. Generally, this foldable camera drone has a great flight performance for beginners.
Integrated 1080P HD Camera
Another major upgrade that HS160 Pro foldable camera drone comes with is an improved 1080P HD camera. We noticed that drones are changing as technology progress. More recently, drones under $100 are getting camera upgrades like SS41 The Beetle and Eachine E511 which features 1080P HD cameras. This is a good thing because that allows you to capture quality aerial shots with the drone.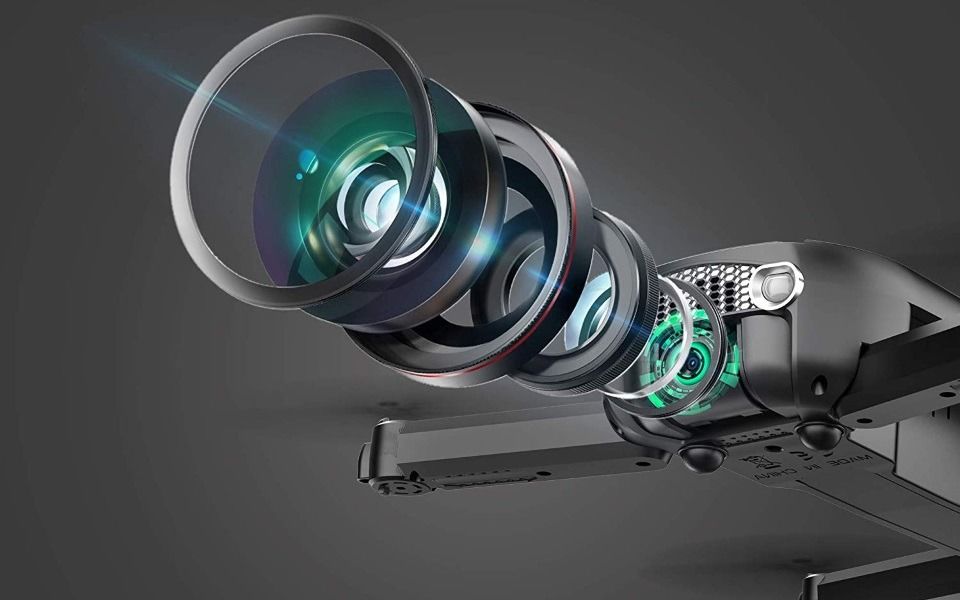 In addition to that, you can take advantage of these quality aerial shots to study the art of aerial photography. It will be useful in teaching you how to produce good aerial shots that will develop your skill once you start flying one of these best drones under $1,000 such as DJI Phantom 4 quadcopter. However, the camera is fixed on a drone. Which means when the drone tilts, the camera will tilt. A minor inconvenience, regardless, a quality drone in general.
Customer Experience
For its users, the Holy Stone HS160 is a phenomenal drone. Besides the drone's top-notch features, they were happy with the customer service. So if ever you encounter any issues with your purchased drone, whether it's a faulty battery or whatnot, there's no need to worry. Simply contact them, and their customer support will deliver and swiftly solve your problem. Besides that, the user can't stop raving about the HS160's portability with the nice travel case the comes with it. Because there is no remote control, that adds to the drone's portability as it is controlled via your very own smartphone. Overall, customers consider this drone an excellent value for their money.
Bottom Line
To wrap up the Holy Stone HS160 Pro drone review, we are going to recap what we discussed. Overall, we think this is a quality camera quadcopter that surely packs the punches. Thanks to series of upgrades like built-in 1080P HD camera, longer flight time and upgraded flight systems. We are confident that beginners will love this foldable quadcopter. Not to forget to mention that it comes with a travel case that you can securely store the drone inside.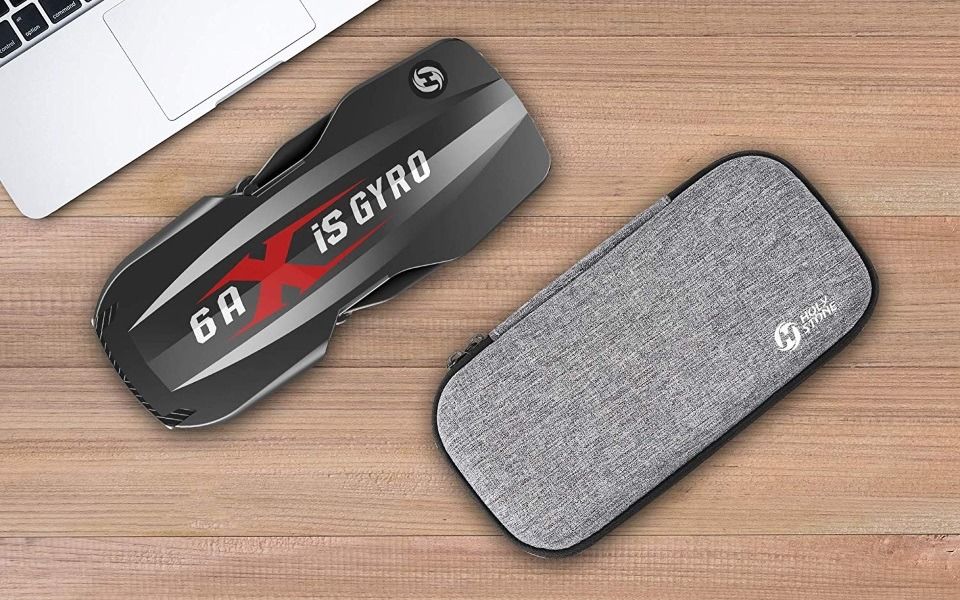 My only qualm with this quadcopter is that it doesn't come with a remote controller. Being a big remote controller fan, I would be a little bit disappointed. However, if that doesn't bother you maybe because you don't want an extra accessory that clutters up the place or you just want easy, direct access to command the drone. The new Holy Stone HS160 Pro would be a great pick for you. Currently, this drone is available for purchase here.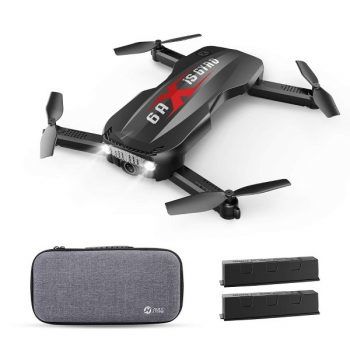 Last Amazon price update was: June 8, 2022 7:57 pm
×
Product prices and availability are accurate as of the date/time indicated and are subject to change. Any price and availability information displayed on Amazon.com (Amazon.in, Amazon.co.uk, Amazon.de, etc) at the time of purchase will apply to the purchase of this product.
Editor's Review
Holy Stone HS160 Shadow Pro is an upgraded camera drone boasting impressive camera quality and good flight time. Plus it comes with a traveling case that lets you store the drone inside for safekeeping. Holy Stone HS160 Shadow pro is the perfect drone to soar to keep yourself company during downtime or simple to have fun.
PROS
Stylish design.
Beginner-friendly.
Easy flight controls.
Foldable and portable.
Affordable.
Good camera quality.
Traveling case included.
CONS
Limited remote control distance.
Add your review
|
Read reviews and comments