Holy Stone recently released a brand new foldable camera drone outfitted with a GPS module. Introducing Holy Stone HS270 drone. This isn't to be confused with Holy Stone HS720, the Chinese drone manufacturer's flagship. If you are looking for a foldable drone that you can easily store inside your traveling backpack and can take good aerial shots.
Then look no further, because Holy Stone HS270 drone could well become your next pick. Through researching this smart camera drone and sifting customer reviews. We are thrilled to share with you that we have assembled an in-depth review of the Holy Stone HS270 drone. The purpose of this review is to help buyers like you make an informed decision whether to buy a brand new Holy Stone HS270 drone.
Before we get into the gritty nitty details, I want to briefly introduce Holy Stone. They are a brand and a well-known drone manufacturer that has been making and selling the hottest drones of the year for a long time. Their first drone was Holy Stone HS170 Predator that solidified their path inwards becoming one of the best brands for beginner drones, including their popular HS150 Bolt Bee and HS700D Ophelia.
In this review, we are going to talk about Holy Stone HS270 features, specifications, performance, and more. Without further ado, let's dive into the details and find out if this is the smart camera drone you have been looking for!
Introduction to Holy Stone HS270 Drone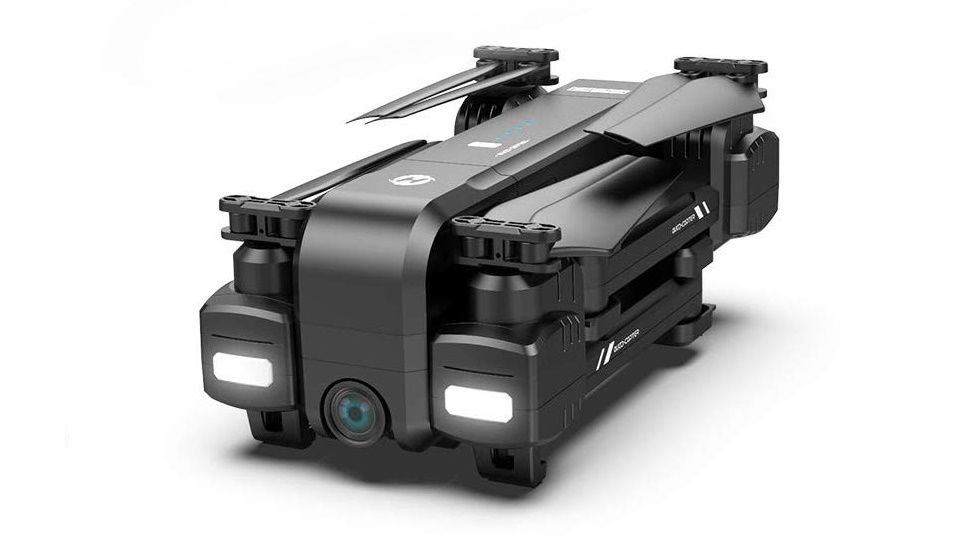 Package Content
Holy Stone HS270 Drone
Remote Controller
Battery
USB Charger
(4) Propellers
(4) Screws
Screwdriver
User Manual
Specifications
Flight Time: 18 Minutes
Charging Time: 6 Hours
Remote Control Distance: 700 Meters
Size (Unfolded):

16.85 x 11.61 x 3.15 inches

Size (Folded):

7.68 x 4.10 x 3.15 inches

Weight: 595g
Camera Resolution: 2592 x 1520 pixels
At first glance, Holy Stone HS270 appears to be a well crafted foldable camera drone. It features high-quality aluminum material that provides superior durability. Not only it made the drone beginner-friendly especially when it comes to a crashing, but made the drone impervious to impacts as well. Each motor arms are equipped with brushless motors for improved flight performance.
Furthermore, the LED lights are located on the front that helps provide visual assistance during the flight sessions. The motor arms are foldable that can be folded and unfolded for easy traveling when not in use. The battery is located on the top and can be hot-swapped while keeping the drone running so you don't have to spend more minutes staying on the ground.
In the front, it is where the built-in 2.7K camera is located at. One of the main advantage that these GPS drones has up its sleeves is the ability to adjust the camera remotely. Which makes it an incredibly popular option for avid aerial photographers who wants a great-quality entry-level camera drone to begin with. Especially before buying one of these professional-grade camera drones such as Autel EVO.
Flight Performance
Generally, drones under $300 and drones under $500 are great performers due to improved aerial capabilities and packed with numerous features that make it possible for outdoor flight sessions. However, when it comes to performance, Holy Stone HS270 is a strong performer due to a combination of stellar remote control distance and good flight time.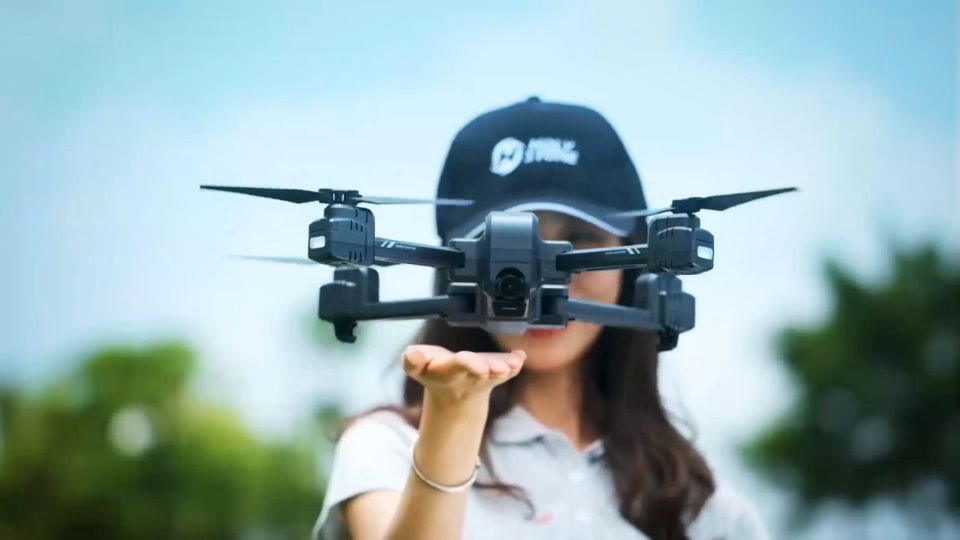 Up to 18 minutes of flight time can be obtained on a single charge. With a maximum remote control distance, up to 700 meters gives beginners plenty of flying space to soar around. Not to forget to mention that features also play an integral role in performance. For instance, the Holy Stone HS270 drone built-in GPS module helps keep the quadcopter stabilized during the flight session.
In addition to that, this foldable drone features altitude hold function and optical flow system which is designed to provide precise flight controls throughout the flight session. The majority of the flight operations are done automatically through its intelligent chip. When it comes to flying the drone outdoor, Holy Stone HS270 can handle light to moderate wind thanks to high RPM from brushless motors and heavyweight.
Flight Modes Available
Like many new low-cost drones available in the market, the HS270 features a number of smart flight modes that allow the user to fly the drone hands-free, giving you the chance to have quality photos and videos. Make sure to be in an area with a strong GPS signal if you want these modes to work efficiently.
Waypoint – This mode allows you to draw a flight path in the drone app, which the drone will then fly along automatically.
Orbit – The HS270 will lock onto a subject of interest you chose and orbit that position.
Follow Me – The drone will be locked on to your phone and follow you from the rear.
The drone also has the automatic return to home feature, which can be activated manually using the designated button on the drone's app or controller. It can also be activated automatically when you lose a drone connection or if the battery is low. This feature is convenient and will help minimize the risk of losing your drone.
Camera Quality
In the next part of the Holy Stone HS270 drone review, we are going to talk about its camera quality. If you are a beginner looking for a good camera drone, to begin with. Holy Stone Hs270 is a great choice to buy for first before you get your hands on high-end camera drones such as DJI Mavic 2 Pro / Mavic 2 Zoom. Besides, Holy Stone Hs270 is outfitted with a built-in 2.7K camera that allows you to capture stunning aerial shots.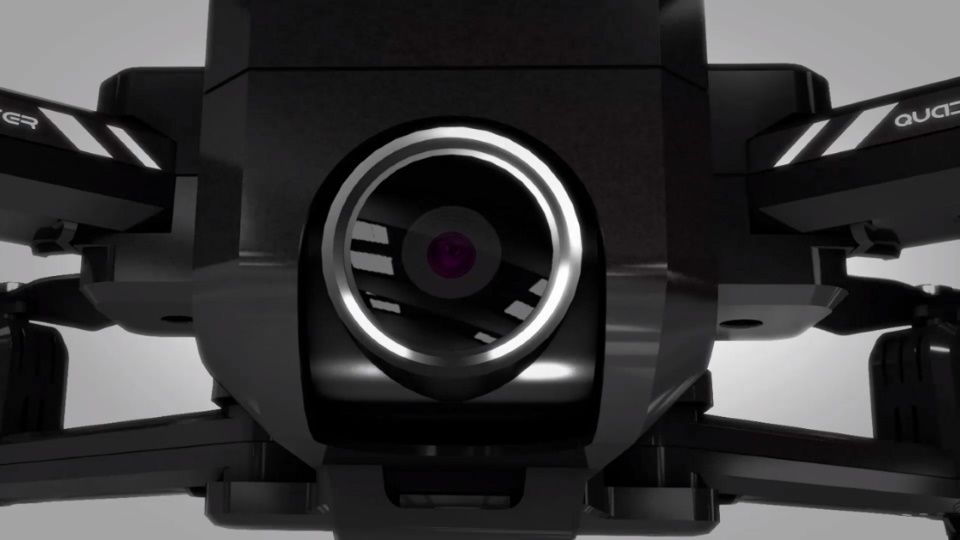 In addition to that, it can record videos at 2.7K resolution quality up to 30 FPS. We especially liked how Holy Stone implemented sun guards on the sides that protect the camera and minimizes sun glares when recording footage. You also can adjust the camera remotely which allows you to capture a wide perspective from aerial.
Even though so, Holy Stone HS270 camera is mounted on a 1-axis gimbal stabilizer that reduces the vibration. However, it doesn't eliminate it at all. Beginners who want to be able to enjoy a steady and leveled camera that stays in the same position will find SIMREX X11 a compelling deal due to the fact it has built-in 2-axis gimbal stabilizer. But not all is lost due to Holy Stone HS270 GPS drone impressive camera resolution quality.
Remote Controller
Aside from the tech stuff about flight performance and camera, we are going to talk about the remote controller that HS270 drone comes with. One of the things that we liked the most about this remote controller is how professional it looks and how simple it is. If you have ever looked at these toy-grade drones and compared their remote controllers with this one. You will notice the difference.
The Holy Stone HS270 remote controller is simple, yet simple and easy to control. The quality of material that is used to make this remote controller is exceptional and comes with two built-in handle grips for improved handling that minimizes fatigue throughout the flight session. That being said, Holy Stone HS270 is a smart drone that has a built-in camera.
This means the remote controller comes with a built-in mount phone holder that can be folded and unfolded. You can easily insert your mobile device onto the remote controller and connect it to the drone. Capture stills and videos while streaming images in real-time. The footage is stored onto your smartphone as well as a microSD card on the drone. (We recommend 64GB microSD card for this drone).
Customer Experience
Those who have bought the HS270 love this drone, most of which are beginner users. Despite its size and weight, they like how it feels sturdy, and it's compact features, where you can easily fold the arms and carry around and store. The drone is easy to fly and very responsive. Controls were simple to navigate, as well.
Final Verdict
You are probably asking yourself this question, should I buy the Holy Stone HS270 drone. Which is why we are recapping our in-depth review with final remarks. This foldable GPS-based quadcopter is one of the most advanced, high-quality and professional-looking entry-level flying gadgets for beginners and kids. With built-in 2.7K camera and impressive flight capabilities.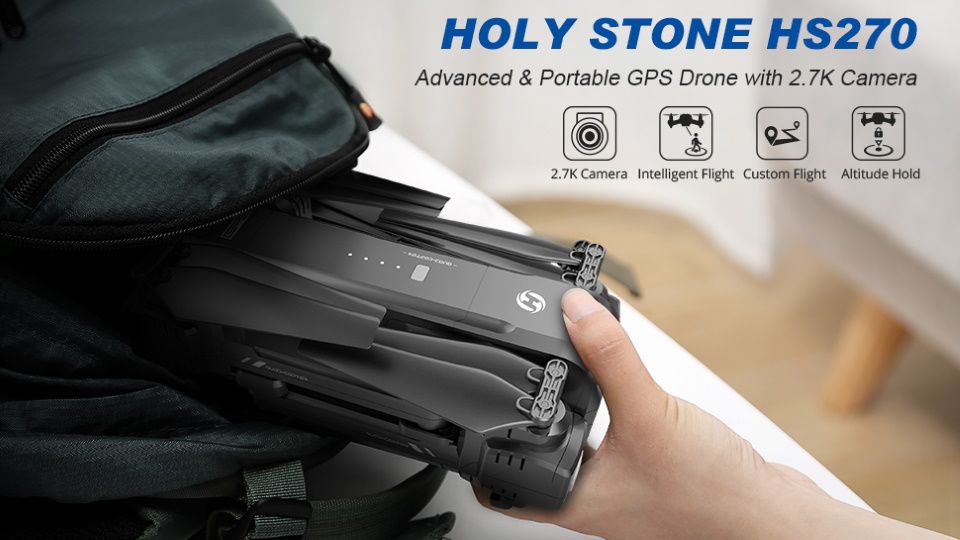 It is very hard not to pass the Holy Stone HS270 drone for a different quadcopter. This camera drone can perform intelligent flight modes such as Orbit Mode, Follow Me, Gesture Mode, and even customizing your flight path for it to follow. Most of its flight operations are simplified through automatic functions such as takeoff/landing and return to home.
If that is anything we want to recommend this drone, it is the ease of use and affordable price tag. Holy Stone HS270 drone has one of the best performances in its price range which made it an especially popular choice among beginners. We highly recommend this drone. Thank you for reading our in-depth review and hope you found it helpful. Happy flying and fly smart!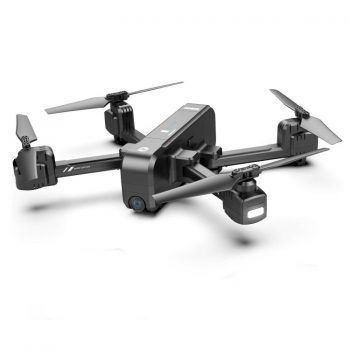 Set Lowest Price Alert
×
Notify me, when price drops
Set Alert for Product: Holy Stone HS270 GPS 2.7K Drone with FHD FPV Camera Live Video for Adults, Portable Selfie Quadcopter for Beginners with Auto Return Home, Custom Flight Path, Follow Me, Long Control Range, Auto Hover - $198.99
Last Amazon price update was: November 23, 2023 2:30 pm
×
Product prices and availability are accurate as of the date/time indicated and are subject to change. Any price and availability information displayed on Amazon.com (Amazon.in, Amazon.co.uk, Amazon.de, etc) at the time of purchase will apply to the purchase of this product.
Editor's Review
Holy Stone HS270 GPS drone is an advanced and intelligent camera quadcopter that encompasses superior flight performance. In addition to that, it can perform intelligent flight modes that makes it incredible easy enough for beginners with no prior flight experience learn and master of basics of flight functions. We highly recommend Holy Stone HS270 GPS drone for beginners and recreational remote pilot.
PROS
Integrated with built-in GPS module.
Crafted with durable material.
Foldable and portable.
Good flight time.
Affordable.
Easy to use.
Beginner-friendly.
Great remote control distance.
CONS
Slightly camera shakiness.
Add your review
|
Read reviews and comments