If you are looking for a DJI Mavic Air alternative. Meet the Teeggi T10 mini drone, one of the most affordable toy-grade drones under $50. Many popular drones such as HS150 Bolt Bee and more recently, Eachine E61H quadcopter comes packed with amazing features and powerful performance that doesn't dent your bank account.
We created Teeggi T10 mini-drone review to help shoppers like you decided if this quadcopter is the best match for you. Like every other drone product review, the purpose of this review is to share information with you. In our Teeggi T10 mini-drone review, we are going to dive into the details. Stick with us to find out more information about this foldable quadcopter.
Inside The Package
There are three colors to choose from before you ordering: black, white, blue, and yellow. I especially liked it because it gives you the option to customize your preferred color of the drone. Aside from the color specifications of the drone, you should expect the package to include important accessories and items. Upon opening the package, you should get the following parts: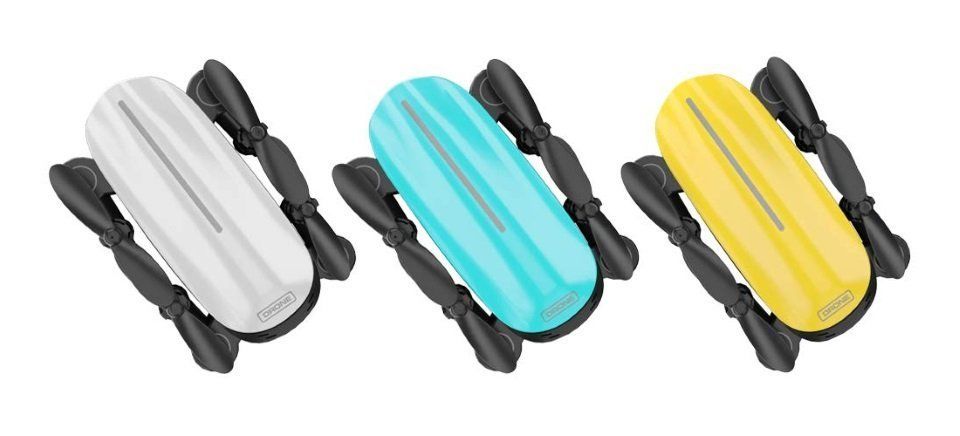 Package Contents:
T10 RC Drone
Remote Controller
3.7V 300mAh Li-Po Battery
USB Charger
Extra Propeller Set
Propeller Guards Set
User Manual
Mount Holder
Toolset
Design & Build Quality
First of all, I am impressed with the design and build quality. Especially the fact that toy-grade drones under $100 usually aren't well built because they use cheap material. While the Teeggi T10 drone is crafted with plastic, it is made of ABS plastic that is far more durable. Beginners will be able to fully enjoy the fact that this drone is hard to break because of its miniature size and durable design.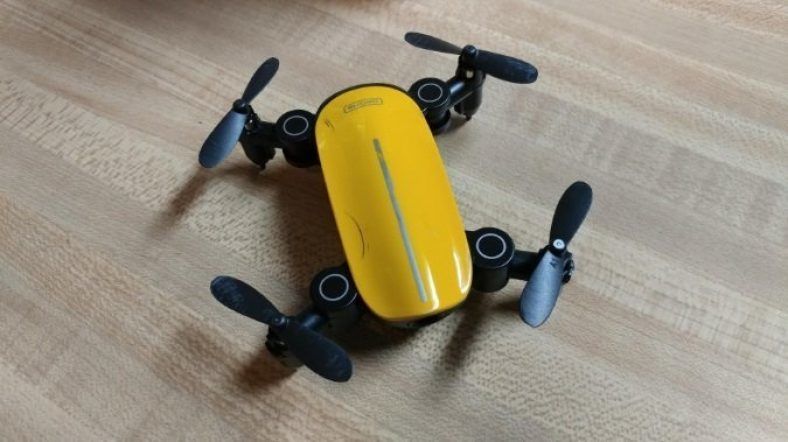 Furthermore, the Teeggi T10 mini drone features foldable motor arms just like the popular DJI Mavic Pro. I thought it is cool because it focuses on portability and compactness. Which makes it easy to take this drone anywhere with you. Not to forget to mention that the foldable motor arms help protect the drone internal component. Instead of fixed wings like the HS170 Predator or one of these smart camera drones, you can fold the drone and stuff inside your pants pocket.
The package also includes propeller guards which I highly recommend installing them on the drone if you have no prior flying experience. I also suggest you read my tips for new drone pilots on what to do and don'ts when flying your quadcopter. The camera is located in the front and when the drone is activated, it will have LED lights flashing on front and rear. These LED lights act as visual positioning support during daytime and nighttime.
Flight Performance: How Well Teeggi T10 Drone Performs
In the next part of the Teeggi T10 mini-drone review, we are going to talk about its performance. This foldable camera drone is incredibly small enough to fit your palm of hands. However, because of its size, this drone isn't suitable for an outdoor flight with windy weather conditions. Therefore, I highly recommend that you fly this drone only indoor and outdoors if the weather is very calm. Perhaps between 1 to 2 miles per hour at most, but not any faster than recommended weather conditions.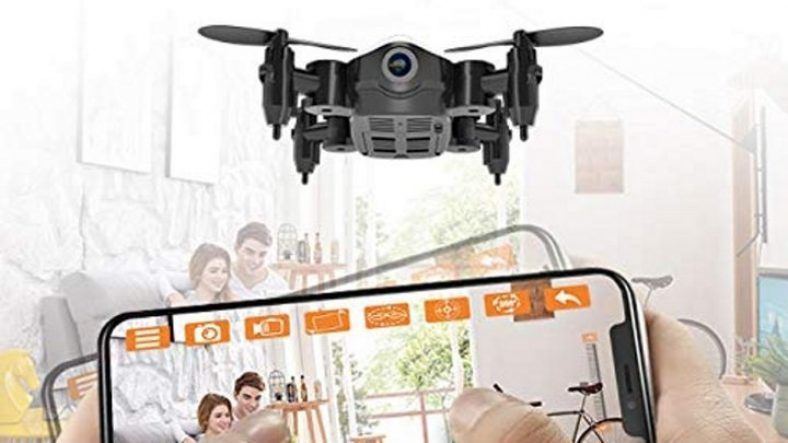 The Teeggi T10 drone comes with a modularized battery which provides approximately 6 minutes of flight time per charge. Furthermore, it has a maximum remote control distance of 50 meters. At the price tag that this drone is going for, it is not that bad at all. However, if you are looking for drones with longer flight time and a bigger remote control distance without spending too much money. You would be better off checking out these drones under $200 and drones under $300.
Regardless, the Teeggi T10 mini drone is simple and easy to learn for beginners. Thankfully, if you have no prior flying experience, you will have an easy time learning how to fly a drone with this little chirpier. The remote controller is both basic and simple for beginners. Performance-wise, the drone communicates with the remote controller pretty well and responds to the controls with lighting speed.
Features
One of the most awesome features that Teeggi T10 mini-drone brings to the table is Gesture Mode. Normally, you won't find that feature in the low-end drones and they are usually restricted to smart camera drones such as the DJI Spark and Mavic 2 Pro. The move to include the Gesture Mode feature into this drone is certainly a welcoming and exciting addition for beginners and kids. You command the drone via hand motion. Which is exactly being like a Jedi or Sith and you get to use your "force" to move the drone.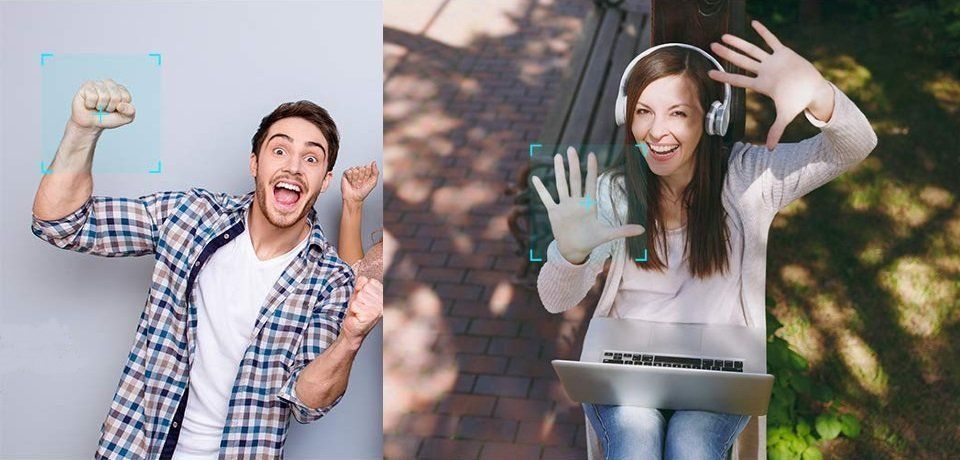 Furthermore, Teeggi T10 mini drone comes with beginner-friendly features such as automatic takeoff/landing. It also has a headless mode that allows you to command the drone via piloting it based on the direction you are moving the movement lever at. The majority of the features are designed to make flying the drone absolutely breeze for beginners which are a huge plus.
Conclusion
To wrap up our Teeggi T10 mini drone review. We think this is a great DJI Mavic Air clone alternative if you are looking for a cheaper drone or just want to learn how to fly a drone. Once you master the basics of flight control, you can challenge yourself with higher speed mode. After that, you should consider shopping one of these professional-grade camera drones like Parrot Anafi or Phantom 3 if you are into aerial photography.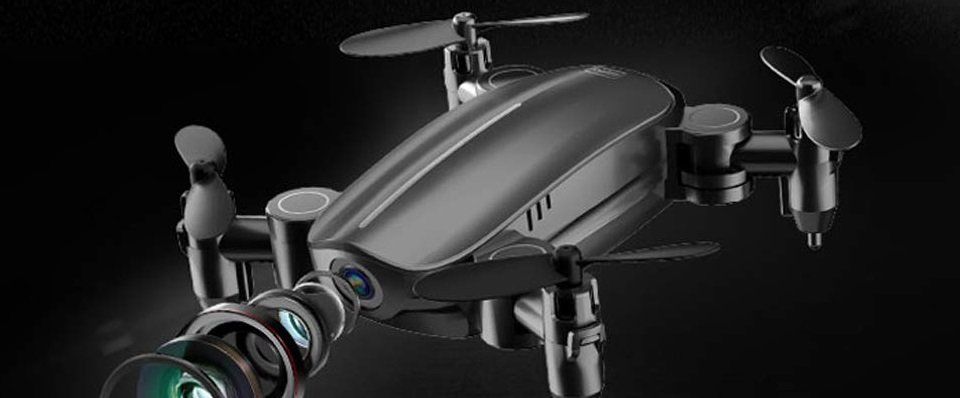 With 6 minutes of flight time and a maximum remote control distance of 50 meters, beginners will enjoy its simplicity and ease of use. Not to forget to mention that the drone comes with a built-in camera that delivers aerial footage directly to your mobile device. In addition to that, its foldable motor arms assist with durability and portability. Which makes the Teeggi T10 mini-drone one of the easiest and simple drone begin with. You can grab Teeggi T10 mini drone via here.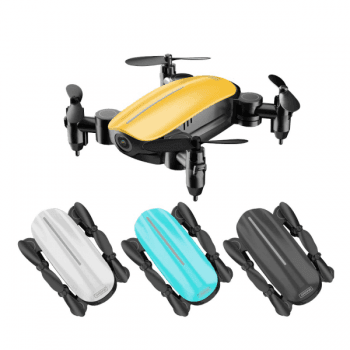 Last Amazon price update was: November 9, 2023 4:34 am
×
Product prices and availability are accurate as of the date/time indicated and are subject to change. Any price and availability information displayed on Amazon.com (Amazon.in, Amazon.co.uk, Amazon.de, etc) at the time of purchase will apply to the purchase of this product.
Editor's Review
Teeggi T10 mini drone features beginner-friendly functions that is easy for beginners to learn without any prior flying experience. It comes in four different colors that gives you the options to choose your favorite style. While this is a popular alternative to the DJI Mavic Air, its foldable motor arms makes it one of the most flexible and compact entry-level camera drone for beginners. This is a quadcopter that doesn't cost too much money and makes an overall great training drone for anybody.
PROS
Foldable motor arms, provides durability, compact, and flexibility.
Comes with modularized battery design which provides 6 minutes of flight time.
Built-in camera that streams footage directly to your mobile device.
Durable ABS plastic for improved resistance against impact.
Beginner-friendly features that packs the punch for performance and aerial capabilities.
Affordable, suitable for entry-level beginners.
CONS
Quality of the camera isn't that excellent, but provides training experience for beginners.
Add your review