Holy Stone HS120D vs HS110D Drone: Why I Choose HS120D Drone?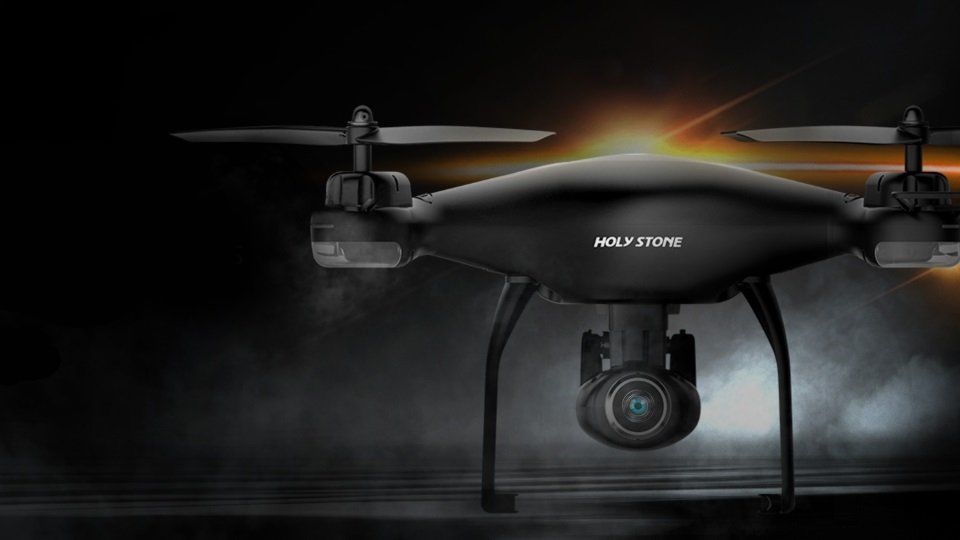 Don't get me wrong, the HS110D drone is a good quality quadcopter that is perfect for beginners. Both HS120D and HS110D come with high-quality material that incorporates good durability, resistance and flight controls. Both are good for beginners who want to have their hands on a smart camera drone without having to spend too much money.
However, when it comes to the characteristics and performance, the HS120D drone comes ahead. Mainly because it has better flight time, bigger remote control distance and of course, better design quality. But, both drones are outfitted with a Wi-Fi camera and advanced gyroscope that makes it exceptionally easy to control for beginners.
The quality of the video also is different in terms of streaming and clearness of images. While the HS110D drone doesn't have a built-in GPS module, the HS120D drone has one that makes it super easy to capture crisp and clear aerial shots without too much movement. I like the HS110D drone because it is cheaper, but if you are curious to learn more about why I would choose HS120D over the HS110D even if it means paying slightly extra bucks.
Why Should You Choose HS120D Drone?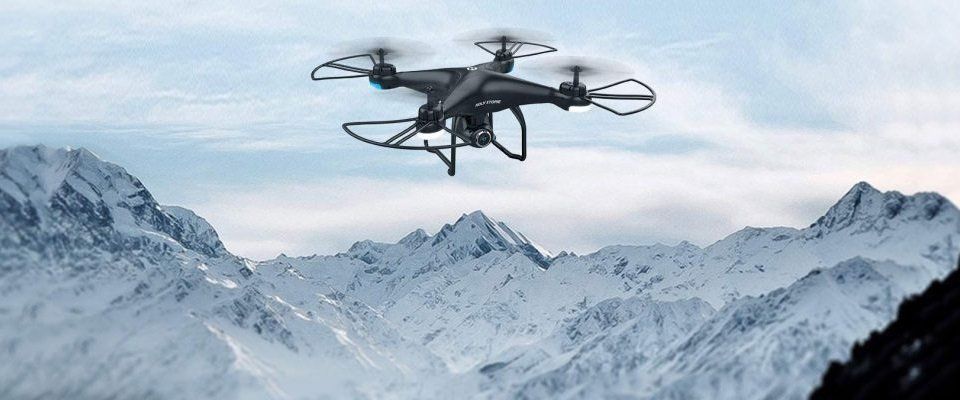 First and foremost, the HS120D drone is an incredible smart camera drone equipped with an advanced GPS module. It is designed to make it easier to locate the quadcopter and enable intelligent flight modes. Below are the best features you will only find on the HS120D drone that makes it a popular quadcopter for beginners.
Let's find out what are its best features:
Top 7 Best Features of HS120D Drone
The HS120D Drone has a built-in GPS module that enables smart Return to Home function in case the battery is low or loses signal.
Intelligent flight modes are enabled, it can perform Follow Me Mode.
It is outfitted with a 1080P HD camera that delivers quality FPV mode for the best flight experience.
It comes with simplified and beginner-friendly features such as headless mode, altitude hold and automated take-off/landing, including emergency stop.
Foldable remote controller that encompasses professional design appearance.
Enhanced flight remote control distance and longer flight time for ultimate flight experience.
Brushless motors for higher flying speed and improved wind resistance, making it one of the best outdoor drones.
Now, these are just the tip of the iceberg that the HS120D drone has to offer. You would be surprised by the number of features and how easy it is to fly this quadcopter. If you are a first-time drone user without any prior flying experience. The HS120D drone is the best smart camera drone that looks like an Obsidian Edition of DJI Phantom 4 Pro.
Another reason why you should choose the HS120D drone is that its users love it. The GPS works well, and when the battery is low, the drone will slowly fly back to where it took off earlier. If operating in beginner mode, it also works as a "geo-fence" so that if the drone gets too far away, it flies back automatically towards you until it is well within range again. The customers also love the drone app as it works flawlessly. You can use the controller to take shots, and the files will be saved directly to your phone. No need to pop out a memory card from the drone as the app wirelessly transfers the data from the drone to your phone easily.
What's The Difference Between HS110D and HS120D Camera?
The camera quality between these two drones is very different. First of all, the HS110D is outfitted with a 720P HD camera which has low resolution and of course weaker lighting quality. Which means it doesn't do very well at capturing great aerial shots. One of the main advantages that the HS120D drone has an optimized 1080P HD camera that encompasses a clear and crisp resolution setting.
Furthermore, you can adjust the camera remotely up to 75-degree that gives you the advantage to capture a unique aerial perspective. Most camera drones don't have that feature which makes HS120D one of the best smart camera drones at entry-level for beginners. For more advanced instructions, you can refer to the user manual which is included with the package contents.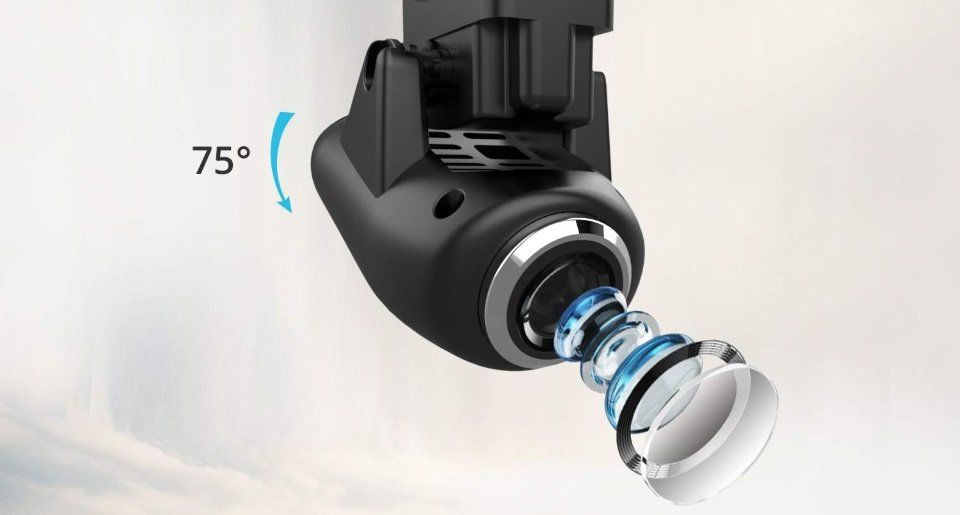 HS110D and HS120D Battery: Which One Is Better?
Although both HS110D drone and HS120D drone looks similar. They use different batteries. The HS110D drone uses a 3.7V 1000mAh battery that provides a maximum flight time of 10 minutes. The HS120D drone, however, uses a 3.7V 1200mAh battery that provides an average maximum flight time of 18 minutes.
That is a big difference between how long each drone can fly. I would prefer the HS120D drone because it has amazing aerial capabilities. But, purchasing additional batteries for the HS120D drone is slightly more expensive compared to HS110D drone batteries. How you would like to gear up the drone is ultimately your choice.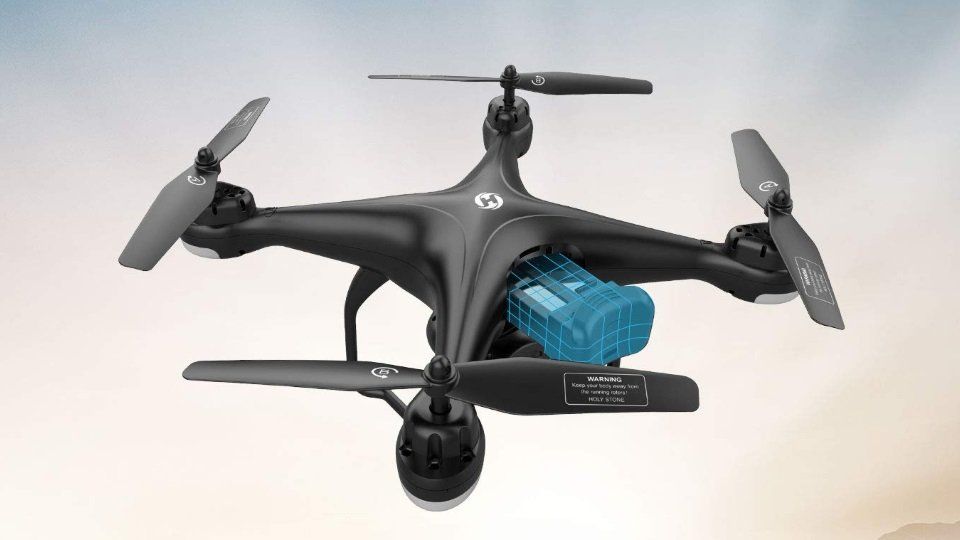 Why I Pick The HS120D Drone Over HS110D?
All above the reasons, I prefer to pick the HS120D drone. The following reasons are: it has a 1080P HD camera which is optimized. This means the footage gets delivered lighting fast and offers a precise, clear image that makes FPV mode the best. Furthermore, the HS120D drone comes with several features that make it super easy to fly around even for beginners.
If you are avid of being able to operate a drone that flies in the air for a long time. The HS120D drone has a maximum flight time of up to 18 minutes. Plus, it flies up to 300 meters away from its landing point. Not to forget to mention that it has built-in upgraded 9-axis gyroscope that offers advanced stability and precise flight controls.
Ordering HS120D Parts
In case you accidentally break the parts apart or need replacement. I have fully assembled a list of replacement parts that you can easily replace. There are many reasons why you should order extra parts just in case so that you can get the drone back into the air quickly. Furthermore, I recommend purchasing a 32GB microSD card so that you can store footage with ease. Be sure to purchase these following accessories during the checkout: