So you are wondering why you should buy Phantom 4 Pro drone, but you aren't sure whether it is worth investing your money into. For those who are contemplating getting their professional-grade camera drones, a lot of factors can decide what type of drone you want to choose. Fortunately, Phantom 4 Pro is one of the most popular drones among beginners, hobbyists, and even professionals for many different good reasons.
When Phantom 4 Pro drone first made its debut in 2017, it had a price tag of $1,499. Since its launch, it can be easily bought for less than $1,200 depending on the market value. If you are looking to have your hands on the state-of-the-art drone, then stick with us because you are going to find out the top 12 badass reasons to buy Phantom 4 Pro drone. So, let's dive into the details and see why everyone wants to buy their own Phantom 4 Pro drone.
Friendly Appearance
One of the main takeaways for the Phantom 4 Pro drone's deep popularity is its friendly appearance. Compared to flying beasts like the Inspire 2 and Mavic Pro, the Phantom 4 Pro encompasses chrome white coating that resembles digital-era like iPhone models. The way it is designed is less intimidating which gives it huge popularity status compared to high-end models. If you are looking for a simple and friendly expensive camera drone, to begin with, Phantom 4 Pro is the best choice.
Advanced and Powerful Camera
One of the badass reasons why you should buy a Phantom 4 Pro is due to its amazing camera capabilities. Compared to high-end models such as the Mavic Air and Parrot Anafi, Phantom 4 Pro easily beats them. It is outfitted with a powerful camera featuring a 20MP sensor and a 1-inch CMOS sensor. This enables the Phantom 4 Pro drone to beautifully capture aerial shots with a high level of details and quality. Perfect for professionals and beginners who want a smart camera drone.
Integrated Obstacle Avoidance Sensors
Out of all, the Phantom 4 Pro drone has the best obstacle avoidance sensors. It has integrated sensors located on the bottom, sides, frontal and including the rear. Which provides the Phantom 4 Pro an all-around obstacle avoidance feature. This feature helps keep the remote pilots at peace of mind without having to worry about minor accidents such as collisions or crashes. Let's alone the drone is smart enough to fly on its own.
It Makes A Great Gift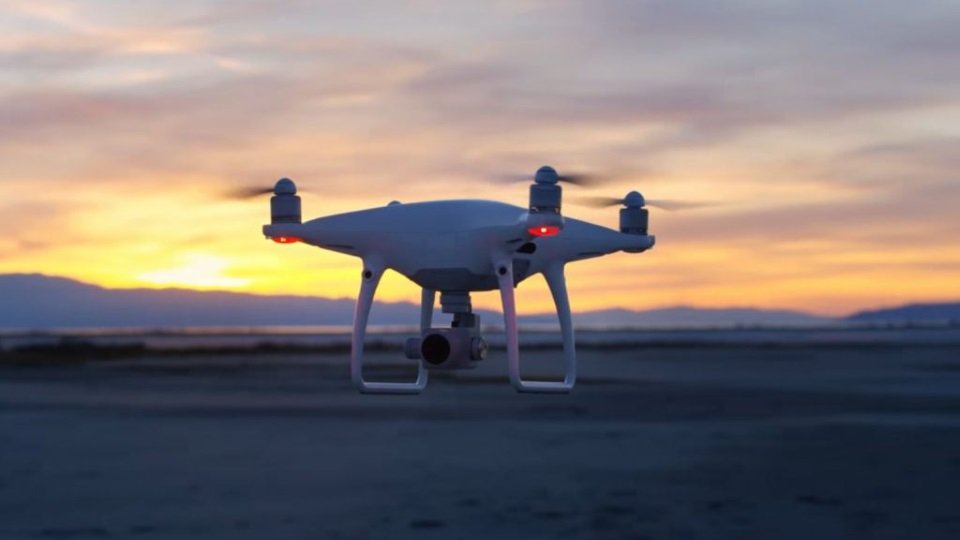 Gadgets are the hottest gifts today and it is no exception that Phantom 4 Pro drone does make a great gift. They are an amazing gadget for your friend, family member, or even to surprise someone who has a passion for flying drones and photography. At the price that this drone is going for and the quality it has to offer, it is the gift that will last for many years to come.
Ton of Accessories
There are a plethora of accessories that you definitely should buy to go with Phantom 4 Pro drone. Essential accessories like extra intelligent flight batteries, signal extender, propeller guards and such are a must-have. They improve the quality of the drone and its aerial capabilities to go beyond what it can do. Not just only that, photographers will find these camera filters set useful for capturing the professional-grade level aerial shot. Do not miss out on the best Phantom 4 Pro accessories guide.
It Has Become Affordable
Yep, you read it right. The Phantom 4 Pro drone has become more affordable in recent years. As I mentioned previously that when it first launched, it has a price tag of $1,499. Ever since its price tag has dropped between $1,200 to $1,249. Making it even more affordable and accessible for professional photographers who want to be able to capture stunning aerial shots. It is a great drone not to spend too much money and packed with a ton of features.
Perfect for Professionals
Let's be real here, you came here just to find out one of our top 12 badass reasons to buy Phantom 4 Pro drone is because it is perfect for professionals. This quadcopter is best for anyone from beginners to professionals. But the professionals will find out that this drone is extremely useful. Mainly because it has the best camera and 360-degree obstacle avoidance feature that offers protection and safe flight experience. Even more so, the quality of aerial shots captured by Phantom 4 Pro drone is above any high-end quadcopters you normally would see.
Amazing Flight Capabilities
At the price tag that Phantom 4 Pro is going for, it possesses amazing aerial capabilities. Thanks to the integration of Lightbridge technology which gives this drone the ability to fly up to 7,000 meters or 4.3 miles away. Plus, it has an incredibly powerful propulsion force that provides the speed and aerial maneuverability that it needs to perform at the top level. Overall, its aerial capabilities are probably one of the best and a badass reason to buy Phantom 4 Pro drone.
Grab With Landing Legs
Unlike most drones, the Phantom 4 Pro can be easily grabbed by its landing legs. Because its landing gears are so broad, remote pilots can safely grab it and disable the drone in the air. It is built to be much friendlier towards beginners and professional remote pilots compared to Mavic Pro or Inspire 2. So, the feature that Phantom 4 Pro drone brings to the table gives a major advantage to the drone users.
Plethora of Features
Don't underestimate the strengths of the Phantom 4 Pro drone. This is a quadcopter that is truly packed with a lot of features. Way more than you will ever imagine of. I am talking about the drone's ability to navigate on its own, performing different aerial shots, doing automatic takeoff and landing. Not to forget to mention that the Phantom 4 Pro drone is also very safe to fly for beginners thanks to its built-in obstacle avoidance sensors.
Smart Flight Modes
Finally, we have reached to the last piece of the top 12 badass reasons to buy Phantom 4 Pro drone. You will want to have your hands on this drone because of its intelligent flight capabilities. This feature allows you to command the drone to perform preset flight paths such as Helix, Orbit, Rocket, Asteroid, or even Boomerang with a push of a button. Once ordered, the drone will fly on its own independently of the remote pilot.
What's Next?
Now you know the top 12 badass reasons to buy Phantom 4 Pro drone, you probably know what's the next step. You can order your own Phantom 4 Pro drone just for less than $1,200 here. If you are new to the world of drones and aren't sure where to start. I have assembled the ultimate drones guide to help starters as you get started. You will find all useful guides in one spot. We also included the best drones in each category so you can jump-start into flying the drones. Thank you for reading our guide and we hope you find this article insightful.