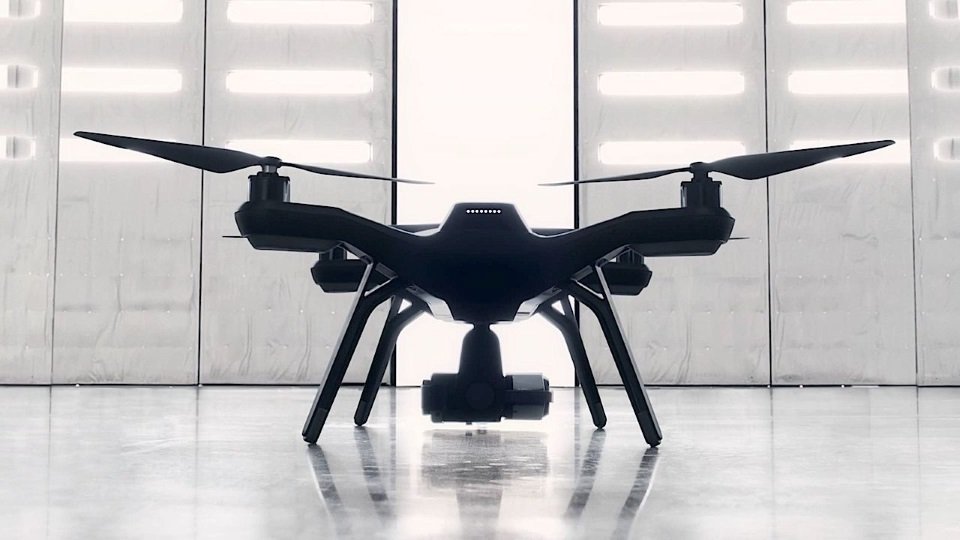 So you want to have a drone but don't want to spend too much money? Whether you want to fly a drone, buy it as a gift for your family members or friends, or just to learn about the ins and outs. You have come to the right spot because, in our best budget drones, you will find all amazing quadcopters at an affordable price tag. But, remember, it is not all about the price. It is also about getting the best specifications for the bang of your money too!
I have been flying drones for almost four years and ran a successful drone business for around a year now. I also owned more than 20 different types of drones which I learned a lot about each specification well enough to tell the difference between good and bad quality drones. Rest assured, you will only find the best budget drones in this article handpicked and highly recommend by me. In the end, you will be grateful that you have your hands on an amazing quality drone that delivers all the fun you wanted.
What Are Budget Drones?
Before I share the top 7 best budget drones for beginners and kids. I want to introduce you to what the drones are all about. The drones have a long history before it was introduced to the consumer market for photography and application uses. However, since the introduction of drones to the consumer, they are focused on providing you with all the fun like flying and performing aerial stunts to impress your audience.
The budget drones usually don't cost that much money and are generally friendly. But that also includes getting the best specifications without spending too much money than what you are supposed to. Fortunately, the price tag of drones has been dropping steadily over time. So, the price of drones is becoming affordable while its specifications stay the same. Which means you are getting the best of the best.
If you prefer to shop for specific categories like drones under $50 or drones under $100. We have a complete master guide that covers all of these articles. The quality of drones largely depends on these price range however you won't find the best budget drones there. This is why we assembled the top 7 best budget drones to help new and experienced remote pilots like you start strong without spending too much money.
Top 7 Best Budget Drones for Sale
Phantom 4
On the top of 7 best budget drones for beginners and kids is the Phantom 4. For some of you, its price tag might be higher than what you would expected. However, since its launch, it had a price tag of $1,499. Now you can buy it around $1,249 which is $250 off. Even more so, its specifications remains the same which means you get the best camera quality, amazing flight time and smart functions all together just for less money.
There are many reasons why the Phantom 4 drone is an all-round and popular quadcopter choice for beginners and entry-level users. First of all, it is mounted with a powerful 1-inch CMOS sensor 20MP camera on a 3-axis gimbal stabilizer. Furthermore, it is integrated with obstacle avoidance sensors which provide an extra layer of protection against crashes. If you are a first-time user, don't worry because the Phantom 4 drone includes a beginner-mode that teaches you how to fly a quadcopter.
Compared to other drones, Phantom 4 is an ideal choice in the long term that will last for a few years. Not to mention that it is harder to make mistakes with this drone. On top of these advantages, it has a battery lifetime of 30 minutes and an operating distance of up to 7,000 meters. It is the ultimate budget drone for beginners and kids who wants to enjoy flying quadcopters. Plus, you get a drone with a badass camera that will capture beautiful shots from the sky.
Purchase Phantom 4 drone now and save $250 off its original price!
back to menu ↑
Mavic Pro
Introducing the Mavic Pro drone for beginners and travelers. This is one of my first professional-grade camera drones and also a personal favorite of mine. Keep it in your mind that this is original verison of Mavic Pro unlike the brand new Mavic 2 which features longer flight time, bigger control range and 360-degree obstacle avoidance sensors. The Mavic Pro is an ideal choice that encompasses durability and precise flight controls.
If you enjoy traveling around the states or world, you will find that Mavic Pro is an incredible portable drone. It has foldable motor arms which save space and makes it super easy to store inside your traveling backpack. When it is folded, it is approximately the size of an actual brick. Not to mention that the Mavic Pro is way much tougher compared to Phantom 4 drone. When it first launched, it had a price tag of $999. However, you can buy it for around $859 or less depending on the market value.
The Mavic Pro is outfitted with frontal obstacle avoidance sensors and a 12MP 1/2.3 inch CMOS sensor camera that beautifully delivers aerial shots. It is also capable of performing intelligent flight modes that fly on its own. These features are perfect for making professional video content with a push of a button. Finally, the Mavic Pro is lightweight and packed with ton and ton of features… countless to name actually.
Purchase Mavic Pro drone now and save $140 off its original price!
back to menu ↑
Spark
Meet the Spark drone, one of the most friendly budget drone for beginners and kids. This mini-sized quadcopter is actually the size of an adult's palm hand. In fact, it is mini-sized packed with incredible powerful proplusion and advanced features that will make you wonder how the heck DJI managed to stuff so many things inside this drone. Nevermind the fact that the DJI Spark drone is outfitted with a 12MP camera mounted on a 2-axis gimbal stabilizer.
Unlike some professional-grade camera drones that sport 3-axis gimbal stabilizers, the DJI Spark camera only can rotate based on pitch and row. If the flight time and control distance don't matter that much to you, then the DJI Spark will be an ideal choice for you due to its incredibly affordable price tag. On a single battery charge, it only runs up to 16 minutes and has a maximum remote control distance of up to 1.2 miles.
But there are so many reasons why we chose the Spark into our top 7 best budget drones for beginners is mainly due to its ability to command via Gesture Mode and Palm Launch feature. There are three ways to fly this drone with being the most obvious way: remote controller, your mobile device, and finally your hand motions. Feeling like a Jedi or Sith? You can pilot the DJI Spark drone with your hands and capture selfies in 3, 2, 1 easy as pie.
back to menu ↑
HS700 Ophelia
If you are an avid user of action camera, we want to itnroduce the HS700 Ophelia as one of the best budget drones for beginners and kids. This is a recently launched quadcopter which comes in two different verisons: black and white. Aside from the popular DJI drones that dominates our top 7 best budget drones list, this Holy Stone brand sports an array of awesome features. Thanks to integrated GPS/GLONASS feature, it is advanced enough to perform intelligent flight modes.
In addition to that, a single battery charge provides approximately 20 minutes of flight time. Not to forget to mention that the HS700 Ophelia has a maximum operation distance up to 1,300 feet away which is considered great by the quality standard. This large bird is perfect for mounting your favorite action cameras like the Victure 4K, Yi 4K, or more recently Campark X30. The best part of this is that the quality of images depends on your action camera.
This means if you decide to upgrade to one of these professional-grade action cameras like the GoPro HERO 7 Black which features advanced stabilization. You can easily do so with a flick of the switch and you are all set to fly! We also highly recommend that you purchase at least a couple or so extra batteries if you want to prolong your flight sessions.
back to menu ↑
Contixo F22
The Contixo F22 drone is another personal favorite of mine. This smart foldable camera drone might come across to some of you surprisngly because of how incredible affordable it is. As matter of fact, you can easily buy the Contixo F22 drone for around $169.99 and start producing quality 1080P HD video content. Keep it in your mind that it is not exactly that advanced as professional-grade camera drones.
But the specifications and camera quality that the Contixo F22 brings to the table is the best out of all drones under $200. This drone even comes with an advanced remote control that looks completely professional. You also can mount your favorite mobile device on it to enable first-person view video in real-time. The only downside is that the camera quality isn't mounted on a gimbal stabilizer.
However, if you are looking for a quality camera drone that is packed with intelligent flight modes. The Contixo F22 is the perfect candidate for a budget-friendly drone. It only has been out for a few months and already has several positive reviews about its performance. This is your to-go budget drone for beginners and kids who wants to learn how to fly one.
Purchase Contixo F22 now!
back to menu ↑
D50 Mirage Pro
Another amazing budget-friendly drone for beginners and kids is the D50 Mirage Pro quadcopter. This sleek quadcopter is packed with punches like built-in GPS/GLONASS features and several other user-friendly functions. Not to forget to mention that the Potensic D50 Mirage Pro drone is capable of performing intelligent flight modes that goes smoothly with its built-in 1080P HD camera.
One of the key features, why we chose to add D50 Mirage Pro into our top 7 best budget drones list, is because it is incorporated with advanced 5G frequency. Most of the drones today on the consumer market that you see use 2.4G frequency which is inferior. The newly upgraded 5G frequency mounted on the Potensic D50 Mirage Pro drone means the video gets transmitted faster. It is also much more fluid and smoother that enables the best flight experience.
In addition to that, this drone features an intelligent flight battery that is designed to run up to 15 minutes. We highly recommend buying extra batteries if you want to extend the flight sessions. At least three more batteries will push your total flight session up to 1 hour.
back to menu ↑
Eachine E58
Finally, we have reached to the end of the top 7 best budget drones for beginners and kids. As some of you might be wondering what is the best budget drone at an affordable price tag. Not surprisingly, the Eachine E58 makes to the list. It is one of the most popular drone that looks like a clone of DJI Mavic Pro. You can easily order an Eachine E58 foldable drone for less than $79.99 which comes with a battery and a complete repair kit.
This foldable drone features a built-in 720P HD camera that beautifully delivers quality aerial stills and videos. In addition to that, it incorporates some advanced technology that you normally don't see on drones under $100. For instance, the Eachine E58 drone features aerofoil propellers that are far much quieter, flexible and durable. A most notable feature for the inclusion of Eachine E58 drone into our top 7 best budget drones is its amazing repairability.
It is very easy to repair this drone thanks to great aftermarket support. Plus, a battery charge provides around 8 minutes of flight time. We recommend buying at least four to five batteries since the average charging time takes approximately 45 minutes. This allows for a continuous flying session so that you can enjoy more and wait for less. The Eachine E58 drone is a very popular foldable quadcopter that is worth shopping for.