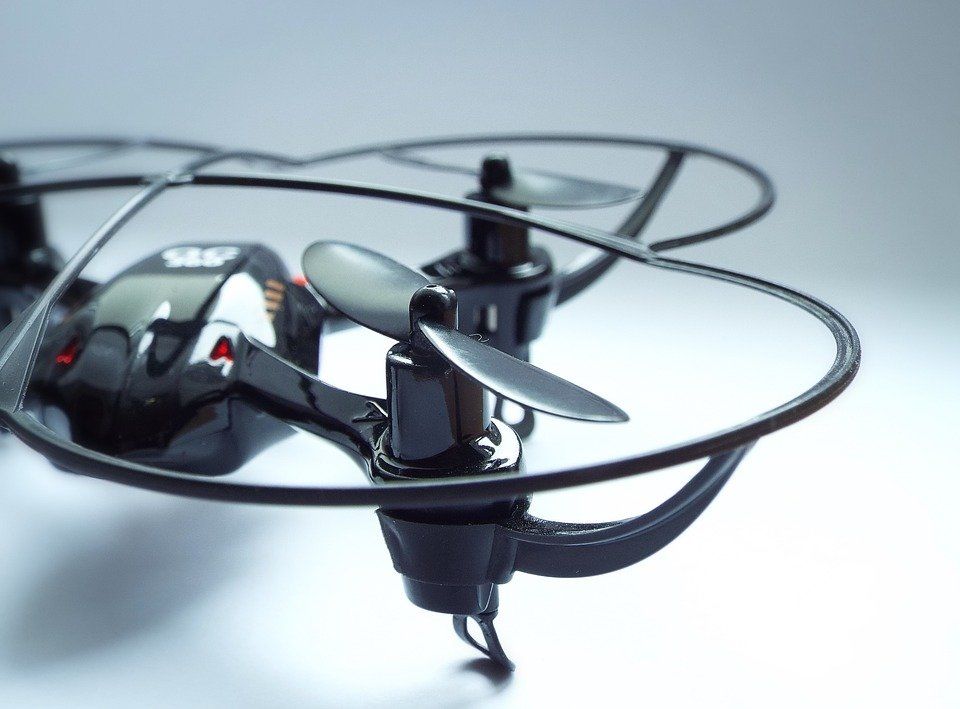 Hello, welcome to our guide about the top 10 drone tips that all beginners and flyers should know. A brief introduction about myself before we get started. My name is Keith Ericksen and I am a first-year drone operator. I have flown several drones such as X12 Drone, IN !802 Drone, HS210 Night Elf, HS150 Bolt Bee and a bunch of drones than you can count!
I also own DJI Mavic Pro and use it for professional aerial services as well as recreational purposes. Throughout my flight experience and multiple operations, I have learned the importance of being a professional remote pilot. By avoiding the mistakes that other remote pilots do, you will extend the quality of your drones and get more bang out of the investments that you made.
If you have never flown drones before. I recommend you to check out our drone reviews list for under $50 and under $100. Of course, you can just go ahead and get high-end models such as DJI Mavic Pro 2 and Phantom 4 Pro since they have built-in beginner modes. But I normally don't recommend that for any first-time drone beginners.
After all, you do not want to crash a $1,000 drone without prior experience and knowledge. For starters, I highly recommend you to check out drones without a camera guide. You will find a list of popular drones without a camera at an affordable price for beginners. So without further ado, I am going to share my top 10 tips for first-time drone beginners and flyers.
Drone Business Startup for Beginners
Are you planning on starting your own drone business? Like many drone pilots, starting your own business can be a little challenging. That was what I faced when I first started building my own drone business. I had to go out and network with people. Building relationships with my clients and people who are interested in drone services.
However, starting your own drone business doesn't have to be that hard. Drone Pro Pilot Academy is offering a full-blown training program for beginners and first-time flyers who owns DJI drones like Inspire 2 or Phantom 4 Pro. The program comes with lead generation that brings a stream of clients who has jobs for drone operators. Plus, you get a monthly workshop with drone experts so that you will stay at top of the game.
Becoming a member of Drone Pro Pilot Academy will cost you $49 monthly. But they offer a lot of tools and resources to help you build professional drone services. Get 3 to 5 clients and you have paid off investment in your drone and subscription cost. You can check it out for more information about their program.
#1 Drone Tips: Always Start Off Small
This is one of the most important pieces of advice I would give to anyone who is looking to own a drone for the first time. Always buy a drone that is easy to control, yet small enough for you to learn how to pilot a quadcopter.
One of the primary reasons why I encourage you to start small is that the drone won't be able to do serious damage. You will likely crash on your first few flights. Small drones can't cause damage since its propellers, weight, and speed isn't strong enough to do so. Thus, you can focus more on learning how to fly a drone without worrying too much about crashing.
I highly recommend X12 Drone or IN 1802 Drone since they are small yet easy to control and quite intelligent on its own.
#2 Drone Tips: Fly Within Line of Sight
This is one of the most common mistakes that I see when working with people who haven't flown a drone before. When it comes to flying the drones, it is easy to lose sight of it than you think. Which is why all drones are equipped with visual positioning assistance that tells you where they are.
If you are flying a drone without a reliable camera, you will need to maintain a clear visual line of sight. The drones fly around very quickly and you need to be able to see where it is in case the battery goes out or if you accidentally get it stuck in a tree.
#3 Drone Tips: Make An Investment
If you are planning on becoming a drone pilot. Then you will need to invest. A racing drone or small drone isn't going to cut aerial photography aside from its recreational uses.
From my first tip, you should start small and learn how to fly a drone. Once you have mastered, you can focus on investing to buy high-end model drones. As I mentioned previously that DJI drones such as Mavic Pro 2 and Phantom 4 Pro have built-in beginner modes that dumb down its speed, control range, and features.
This is a good way for you to apply what you learn to these fancy drones. Once you understand how these features and controls work. You can disable beginner mode and fly around. With the flight skills you have acquired, you will be reducing the risks and getting more out of your investments.
#4 Drone Tips: Know Your Surroundings
Another fatal mistake that I have noticed from beginners and first-time drone users is that they rarely check their surroundings. Always check your surroundings first before you fly the drone. Because you are going to want to know where objects, trees and possibly other people are.
This is the key tip that all drone beginners and flyers should take it. Not only you will become aware of your surroundings, but you are also keeping yourself and other people safe as well as protecting and navigating your drone better.
#5 Drone Tips: Don't Fly Too Far
This is one of the common mistakes first-time drone flyers make when they buy a drone. It is exciting to fly a drone for the first time, but you should keep a close eye on drones and learn how to control it first. The purpose of this tip is to educate you about controlling the drone so that you are better prepared for high-end models like Mavic Pro 2 and Phantom 4 Pro.
Find a wide-open field without any objects nearby you. For every flight, you make with success. You should take a step further to practice and hone your flight skills at long range. This will help you prepare if you are planning to invest in any DJI drones.
#6 Drone Tips: Scan Every Few Seconds
Many high-end models like Autel EVO, Yuneec Typhoon H Pro and if you are using DJI drones with CrystalSky Video Monitor have FPV modes. When I am training people on basic flight controls. The first thing I noticed is how some first-time users look at FPV all the way and didn't bother to check the drone's position.
Even if FPV mode lets you see everything from the drone's camera. It is not reliable because you can't see where the drone is at. There will be blind spots especially when you can't see its propellers and ceiling. You only can see the front, rear, bottom, and sides. If you are flying high or in close quarters, you will have to scan frequently to keep updated on its position.
This goes back to tip #2 for drone beginners and flyers. Maintaining a clear visual on your drone is the single most important thing all beginners and flyers should keep it in their mind when flying the drones.
#7 Drone Tips: Buy a Travel Case for Your Drone
You will need a travel case if you are going to invest in expensive DJI drones. However, having a travel case isn't limited to these popular DJI drones. If you are planning to buy a beginner drone and take it with you anywhere you go. You will need a good travel case.
Believe it or not, it can be very easy to lose pieces if you do not take care of the drone. This is why I encourage beginners and professional pilots to buy travel cases so that you can easily store quadcopter and all of its accessories in one pack. Plus, these travel cases are a great way to protect your drone and extend its durability.
If you enjoy traveling around the world. Then I suggest you read my article on the best drones to buy for traveling with you. Also, you can check out my best 8+ travel cases for professional DJI drones to Autel Robotics and Yuneec Aviation.
#8 Drone Tips: Always Have Spare Parts
I always highly recommend this to all drone beginners and flyers to buy extra spare parts for their drones. Like I said before if you have never flown a drone before. You will likely crash for the first few flight attempts. You would be lucky to make without sustaining any serious damage to propellers and hull body.
That being said, there are a lot of quality modern drones that can withstand crashes like a boss before you have to replace broken pieces. If you are looking for a durable quadcopter, the easy answer is to get either X12 Drone or IN! 802 Drone.
I have flown both drones many times and crashed them few times. While they got at least several scratches, they still ran like a boss. So it is always a great idea to buy quality drones that can withstand crashes. All the drones come with spare crash kits. But it is still a good idea to buy at least an extra crash kit just in case.
#9 Drone Tips: Buy Extra Batteries
Being able to fly a drone is a lot of fun. You get to explore a new world like being able to take pictures of nature from the sky that wasn't possible with the ground camera. And it is easy to forget how fast time goes when you are having too much fun.
But one battery isn't going to be enough to keep the fun going. I recommend you to get at least four to five batteries to keep yourself company and maximize your flight sessions. For my DJI Mavic Pro, four batteries are good enough. Altogether it gives me around 2 hours of flight time.
With modularized batteries for toy-grade drones. You probably can get at least 30 to 60 minutes of flight time. This isn't bad for these drones nowadays consider the fact that battery quality has improved over time.
#10 Drone Tips: Have Fun
Lastly, one of the most important tips that I want to share for all drone beginners and first-time flyers is to have fun. No matter what you are flying your drone for recreational or commercial purposes. If you do enjoy flying your drone, then you will have fun with the features that it can do.
There are a lot of things that drones can do what you probably don't know. For instance, the drones are changing the ways how business run their stores by using them for security purposes. Plus, farming industries use drones to help them manage their crops better and more effectively. Even the law enforcement agencies are using drones to help police officers track suspects down and to monitor prison complexes.
My tip for all drone beginners and first-time flyers is to have fun. Flying the drone isn't all about taking pictures or making awesome videos. But you can also fly a drone for racing purposes and learn how to build your quadcopter from scratch. I hope my drone tips help you learn what it takes to become a good remote pilot. If you have any questions that you want to know more about these drone tips. Feel free to comment below and we will answer you. Happy flying!