9 Drone Tips You Need to Know About DJI Mavic Air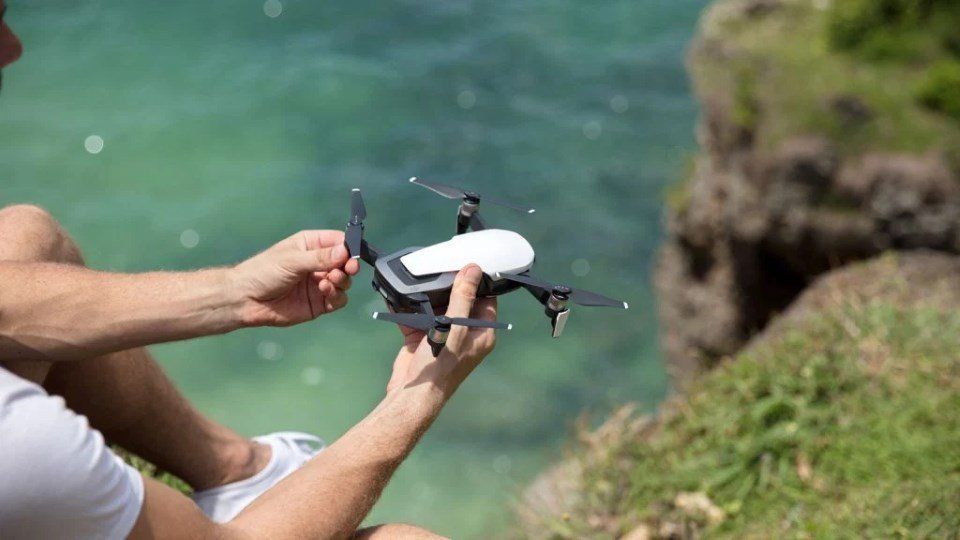 Flying drones is hella fun. But the fun stops if you make a simple mistake that causes the drone not to work properly. Especially when you are a beginner and you don't know what to do. Other than sending your lovely DJI Mavic Air to the repair facility center and wait at least three weeks to get it back. I am going to teach you 9 drone tips that you need to know about your DJI Mavic Air.
That includes how to fly the drone properly, taking care, and maintaining a safe flight operation. Whether you just became one of the newest DJI Mavic Air owners or you are thinking to buy one. There are important things that you should know before you plan to fly the Mavic Air drone. You don't want to end up becoming one of the guys who gets a $1,000 brand new drone and crash it on the next day.
So, I am going to help you avoid making these mistakes by making you a smart drone pilot. While you are new to flying the drones, you will be able to master the flight and fly safely that will let you keep your Mavic Air for years to come. If you are still reading this, I suggest you grab a cup of coffee and find out my top 9 drone tips for your DJI Mavic Air. Also, you should bookmark this guide for future reference in case you need to go back and check other flying Mavic Air tips.
Related Article: Top 5 Best DJI Mavic Air Travel Cases That Protects Your Drone
Tip #1: Always Charge Batteries Before Flight Sessions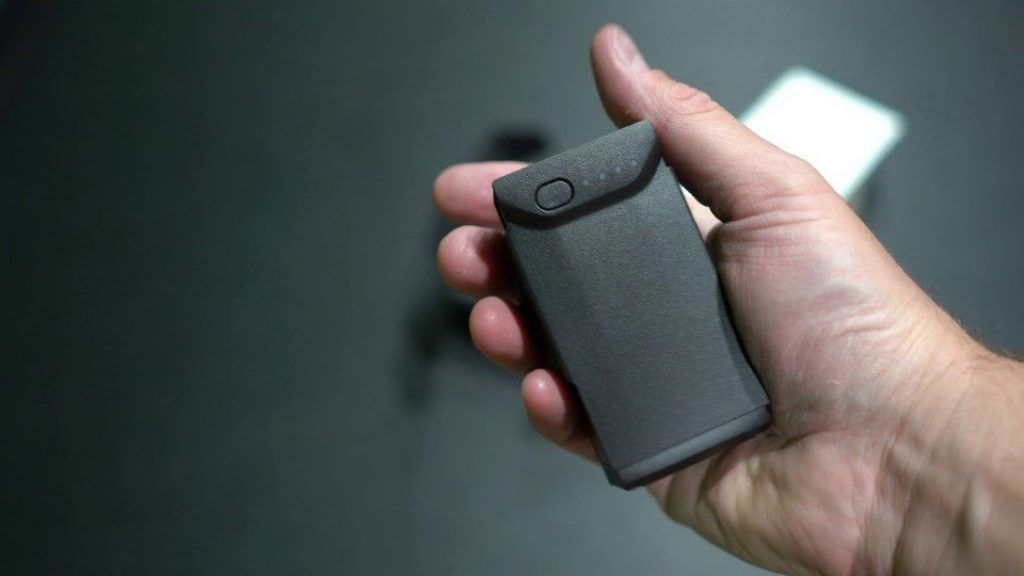 The DJI Mavic Air drone comes with intelligent flight batteries that are incredibly capable. It is packed with its health status that tells you how much juice it has left inside as well as protection against overcharge and discharge. But that doesn't mean you should neglect these batteries. No matter how well the batteries are built, they require proper care and attention.
Rule of thumb: don't leave the batteries charging if you don't plan to fly your Mavic Air for weeks. If you plan to fly the drone within a day or two, you should go ahead and charge the batteries. This is done particularly because you want to extend the battery life and to avoid building self-discharge that hinders its capacity. Furthermore, you should always charge the batteries at room temperature. Don't charge them in cold or hot room conditions that they will alter the charging rate.
If you need to extend your flight sessions. You can purchase additional intelligent batteries. Each battery will provide you approximately 20 more flight minutes. With six Mavic Air batteries, you will have a total flight time of two hours and they go nicely with this travel case!
Tip #2: Clean Camera Using Proper Cleaning Tool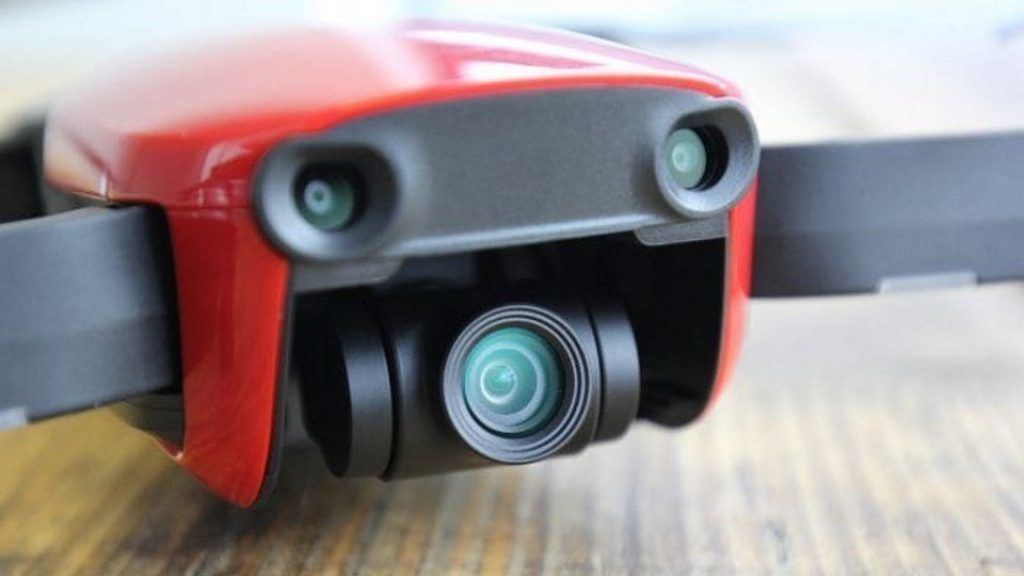 Never clean the camera using your shirt. No matter how clean your shirt is, they aren't the right kind of material and possible can scratch the camera. It isn't a pleasant experience when you are flying a drone seeing a scratch on the video because you didn't clean the camera properly. So, if you need to clean the camera, use the proper cleaning tool. They are effective at making the lens crystal clear.
Not only it helps you maintain the best camera quality, but it can also help remove stubborn particles such as dust and tiny pieces. I use a professional camera cleaning tool that covers everything from wiping the camera with a sprayer. Then clear the camera lens with a swab specialized with a soft material so that it doesn't scratch. You can get the professional camera cleaning kit here which I use.
Tip #3: Calibrate Before You Fly Your Mavic Air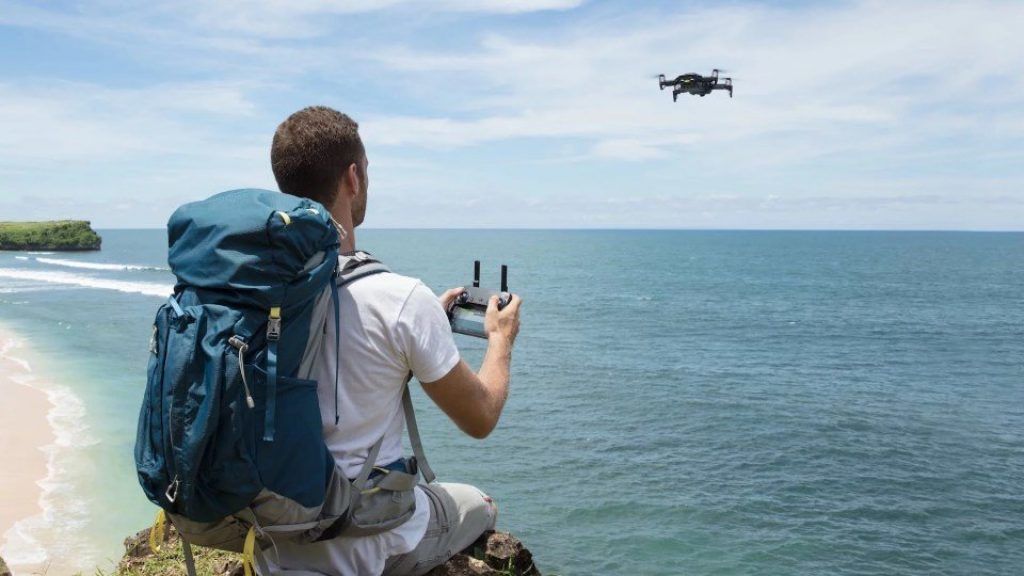 Professional and experienced drone pilots calibrate their Mavic Air before flight sessions. If you are moving around a lot and end up at different places every time. It is strongly recommended that you calibrate the drone's compass. This is done so that the drone can fly steadily and avoid losing the connection with the satellites that the Mavic Air heavily relies on stability and precise flight controls.
If you are a first-time user who recently got Mavic Air. All you need to do is connect to the DJI Go App and select Compass Calibration. Then follow the direction to complete the process. After that, you should tread lightly to ensure that the drone establishes a strong signal connection to the satellites. Once it has been done, you can fly the Mavic Air freely however as much as you want to.
Related Article: Top 5 Best Drones Like DJI Mavic Air Clones Under $100 for Beginners
Tip #4: Bring Extras Just in Case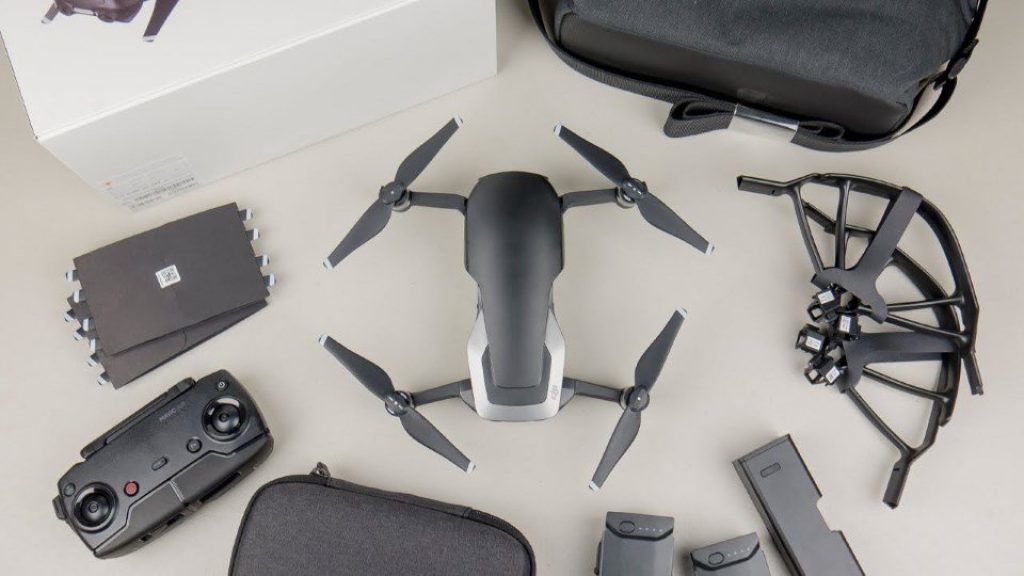 No matter where you go at any given time. You need to bring extras just in case something goes wrong. What if you accidentally hit an object and one of the propellers chipped off? And you don't have an extra propeller to replace the broken pieces, you have to end your flight session early. Now, that would be a real bummer if that has to happen! So, my advice to you is to bring extra propellers.
Not just only you should purchase additional propellers, but I encourage you to grab propeller guards and at least a few intelligent flight batteries. It doesn't hurt to have extras. Better to be safe than sorry, right? After all, you will be able to fly your Mavic Air drone without having to end the flight session early. Maximize your flight session with these extra gears.
Tip #5: Perform Pre-flight Inspection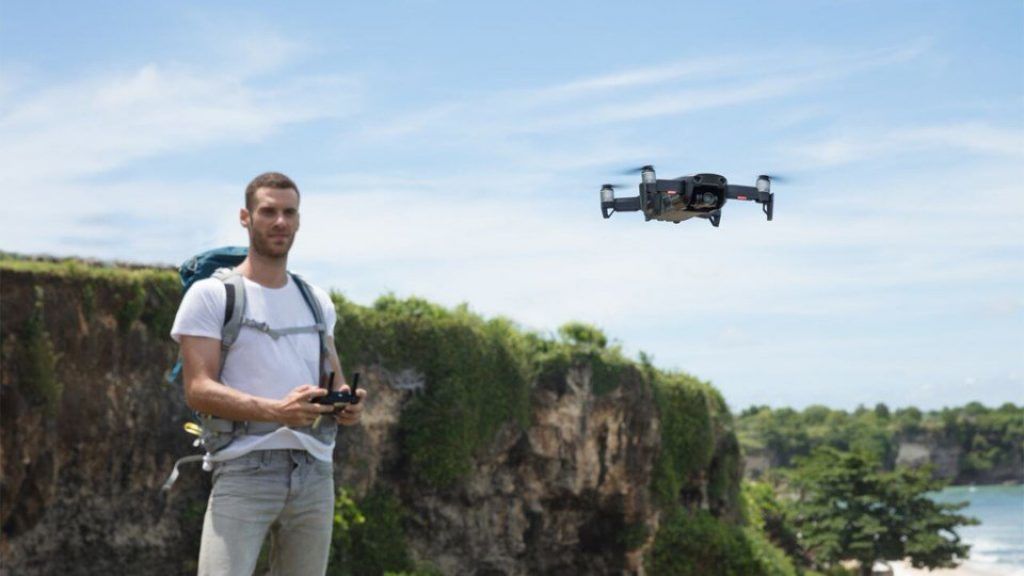 Before you fly your Mavic Air drone, you need to perform a thorough pre-flight inspection. If you are wondering how the heck you do that. Almost all intelligent drones are installed with a pre-flight inspection checklist that tells you the status of the drone. If there is something wrong with one of its parts, the drone will let you know that you need to take action with it.
The pre-flight inspections normally can be done by hands and make corrections if needed. This is a routine thing that you need to make it a daily habit. Regardless of the weather conditions or how the drone looks, you want to make sure that it runs properly. Nobody wants to be responsible if something doesn't go right and it can turn nasty quickly.
Tip #6: Fly Within Line of Sight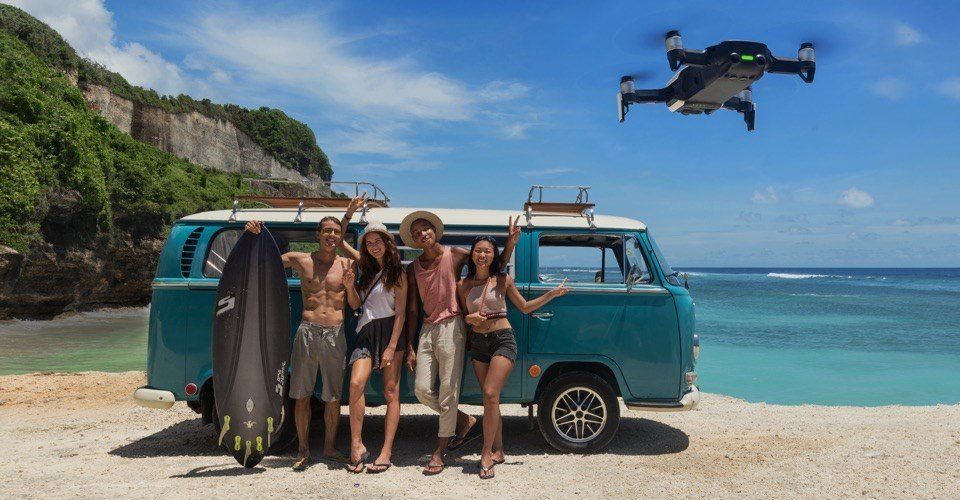 This is a general common sense that every drone pilots should know. Because the Mavic Air is smaller than most drones, spotting it during the flight operation can be a challenge. So you want to keep a clear visual sight on your Mavic Air by equipping bright LED lights so that you can easily spot it. If the drone is too far from you, then switch to FPV mode but be aware of your surroundings.
Do not fly your drone any lower than the above height since the landscape is ever-changing. If you fly your drone above them, then you should maintain that height level at least to maintain a clear visual line of sight. Be smart and be reasonable with how far you plan to fly your DJI Mavic Air drone. Limit to what you can and can't depending on how comfortable you are with.
Related Article: Top 15 Best Foldable Drones: The Ultimate Guide for Beginners
Tip #7: Take Advantage of Sphere Panoramic Shots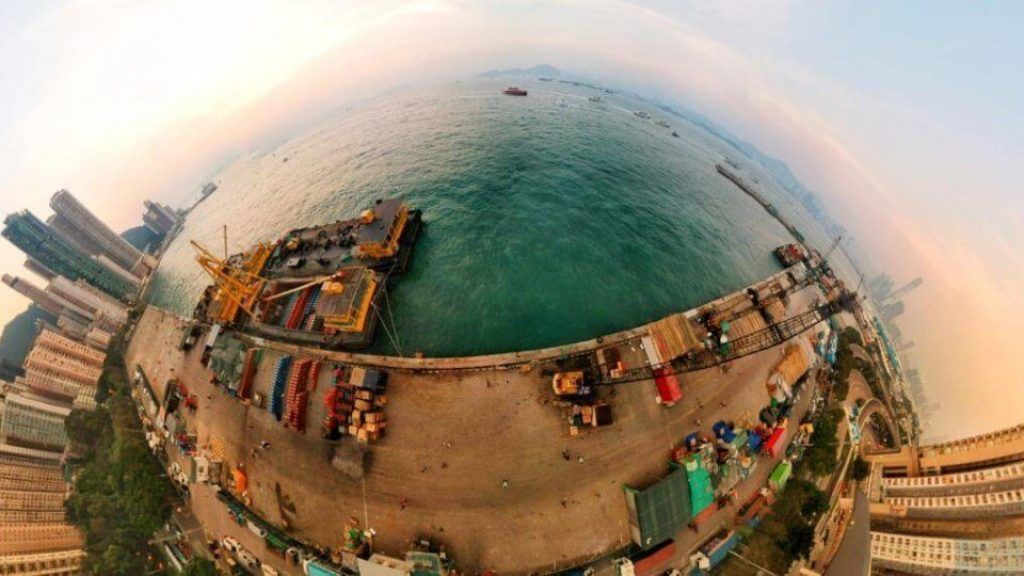 One of the best features ever to this date is the introduction of Panoramic Sphere shots. It is only available to Mavic Air currently. Basically how it works is that the drone takes 360-degree shots including upward and bottom. Then it takes all the pictures together and stitches them into a sphere shot that looks like a tiny planet. I have seen so many awesome tiny planet pictures, even the best ones that are breathtaking experiences. The audience loves them and with the perfect setting, you can make beautiful ones.
With your Mavic Air, you should take advantage of its sphere panoramic shot feature. If you visit places that look nice, you should try turning these pictures into panoramic shots. At the first few attempts, it might be a little bit challenging. But after practicing and taking at the right conditions, these sphere shots can turn out nice. So, there it goes!
Tip #8: Use Camera Lens Filters, Seriously
Don't you hate it when you take your Mavic Air into the skies and casually record the video until a sun glare appears across the reflective water body? Ahhh, yes… sun glares are the common enemy of photographers. They make pictures and videos ugly and not pleasant because it adds too much white to the footage. Granted, it is easier to take pictures and footage on the ground-level. But flying the drone is a whole new level.
In these cases where it would be unavoidable, you need to get a set of camera filters specifically for your Mavic Air. One of the best camera filter sets is made by PolarPro which I suggest you buy them. It features ND-PL 4, 8, and 16 which reduces the intensity of sun glare. They work like a charm and adds nice vivid effect to your drone's aerial footage which ups the quality. If you don't have these camera filters, then what are you thinking?
Tip #9: Traveling Lightly? No Problem!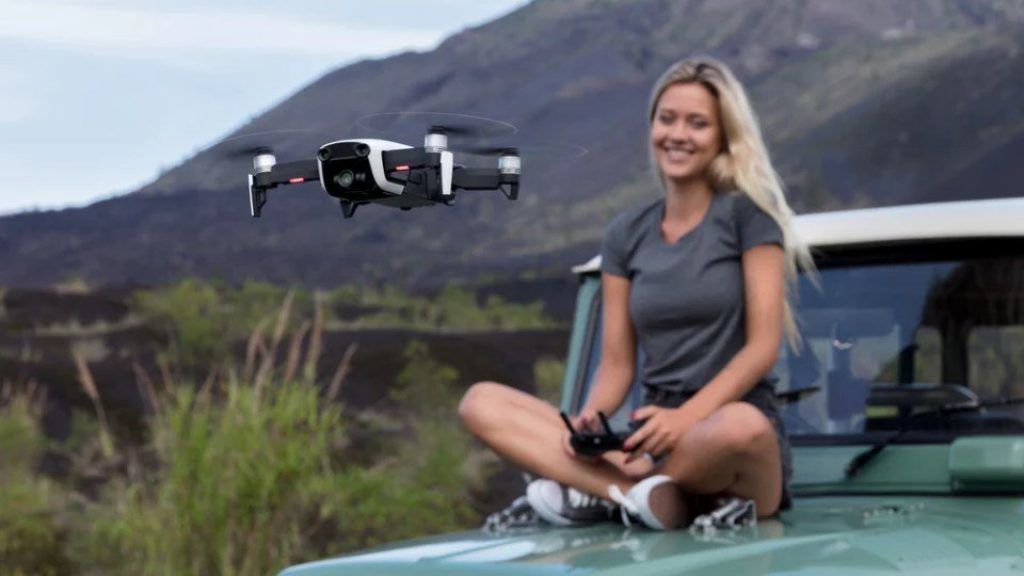 What's so cool about DJI Mavic Air? There are at least three different ways you can command your Mavic Air. You can control the drone via remote controller, virtual control sticks, and brand new gesture mode. However, if you prefer to travel lightly. You can just drop the remote controller and smartphone altogether in the option to pilot your drone using hand motions.
I strongly recommend that you familiarize yourself with the hand motions first before doing it. You can check out the video below to learn more about the hand gestures and see what each does to the drone. In this mode, the drone will have a maximum control distance of up to 50 meters. However, you only can command the drone up to 6 meters. The gesture mode is perfect for creating close and simple journey videos or to take selfies.
Related Article: Top 5 Best Virtual Reality Headsets for Drones Guide
Other Drone Tips for Mavic Air
As a light drone, Mavic Air's performance is impressively stable during strong wind conditions. It can withstand wind speeds up to 10m/s. Also, the FOC sinusoidal drive architecture ESCS feature provides the drone with a smoother motor communication process and better efficiency. The Mavic Air's propulsion system ensures 100% safety and reliability, even in heights of 5000 meters above sea level. The latest technologies developed by DJI make sure your drone hovers in strong winds, ensuring a safe flight.
I hope you found my drone tips for Mavic Air helpful and insightful. If you have any questions regarding the Mavic Air drone, please feel free to drop a comment in the comments section below. However, if you are an experienced DJI Mavic Air user and have a few tips up the sleeves that you want to share. Feel free to do so that other drone pilots can know. Knowledge is power.
Furthermore, I have a few useful drone guides that you should also check them out. You might find these guides interesting and will help you become an expert remote pilot within a few weeks. Be sure to bookmark them for future reading if you do plan on learning more about drone flying and tips.