Contixo F22 vs Contixo F24: In-Depth Drone Compare Guide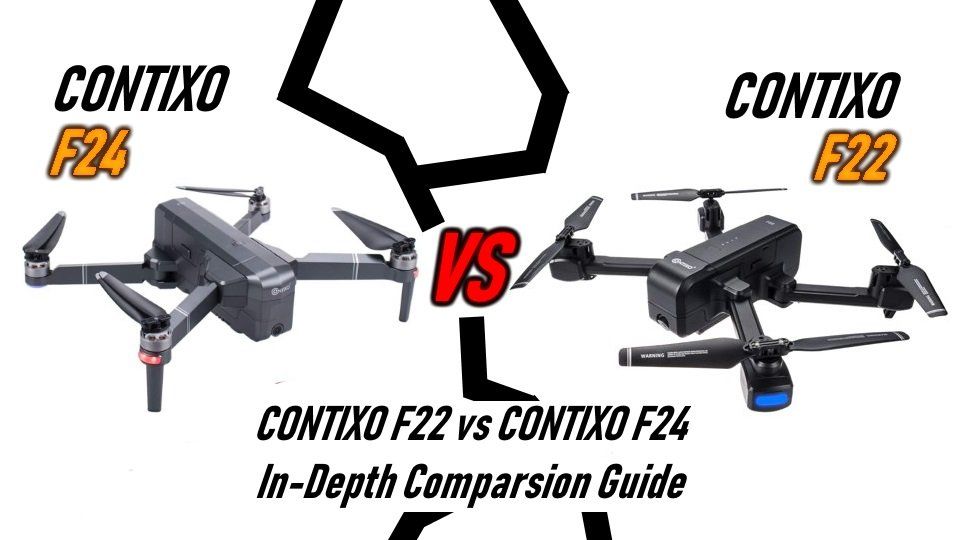 Ever wanted to have your hands on smart camera drones like the Contixo F22 or Contixo F24. But you are not sure which one is the best pick for you. Admittedly, both drones look very similar although they have a different specification that makes them vastly unique in each category. You might be wondering how different they are when it comes to terms of price, performance, and specifications.
Which is why we create an ultimate comparison guide about the Contixo F22 vs Contixo F24 drones. In this guide, we will compare these two popular quadcopters launched by Contixo. Throughout the comparison guide, you will learn what these drones have to offer in the store for you. Without further ado, let's get the propellers spinning and find out which is the best Contixo drone for beginners.
Flight Time
One of the most important deciding factor when it comes to buying a brand new drone is the flight time. Fortunately, both drones comes with an intelligent flight battery. As you can tell it is easy to see how much battery juice it has left inside. However, both drones have different amount of flight time that impacts how long it can stay in the air.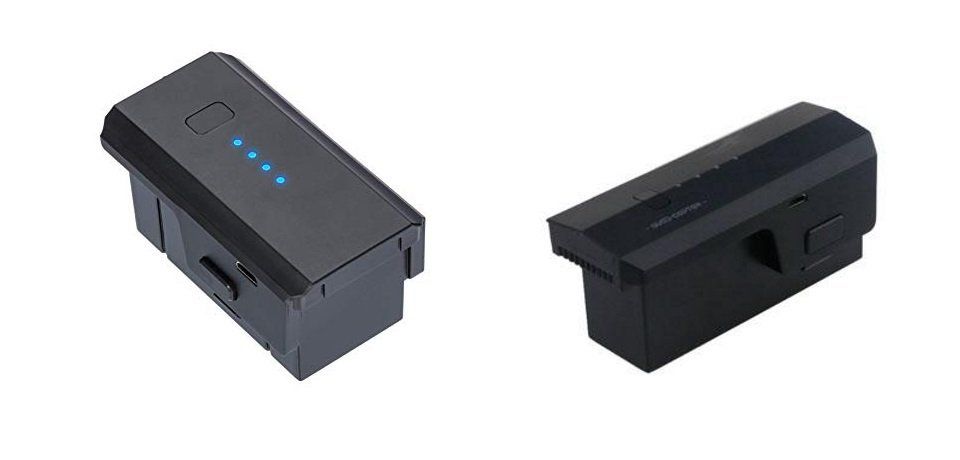 The Contixo F22 drone is equipped with a 7.4V 1200mAh Li-Po battery that provides 15 minutes of flight time. On the other hand, the Contixo F24 has an incredible 7.4V 2500mAh Li-Po battery, which gives the drone approximately 30 minutes of flight time per charge. The battery that Contixo F24 uses is double of what the Contixo F22 has. This puts the Contixo F24 drone ahead of its competitors especially in the top 10 best drones under $300.
Remote Control Distance
If you enjoy being able to fly around at great length. You would be surprised to learn that both drones have a major difference in how long you can fly it apart. The Contixo F22 drone has a maximum remote control distance of up to 1,800 feet. Although, the Contixo F24 drone is outfitted with a superior transmission system that provides a maximum remote control distance up to 3,600 feet. Which is double of the Contixo F22's specifications.
Just like the flight time, the Contixo F24 dominates both flight time and remote control distance. As it is the undisputed best performance in these categories for beginners who wants a great high-quality smart camera drone to begin with. Coming up next, we are going to talk about the quality of the camera.
Camera Quality
Any drone users who are looking to become a professional aerial photographer someday need to understand that there are not much of difference between these drones in terms of camera quality. However, if you are concerned about how smooth these aerial footage produce. Then you would be interested in learning more about the minor difference between the Contixio F22 and Contixo F24 drones.
Luckily, both drones are outfitted with a 1080P HD camera. Which is considered an impressive feat for drones under $200? The quality of aerial footage is good and gets delivered toward your mobile device with great accuracy. However, for experienced drone users, you would want to go with the Contixo F24 quadcopter. Since it has a built-in camera that uses 5G frequency. Which means the footage gets delivered instantaneously for a smooth first-person view mode experience.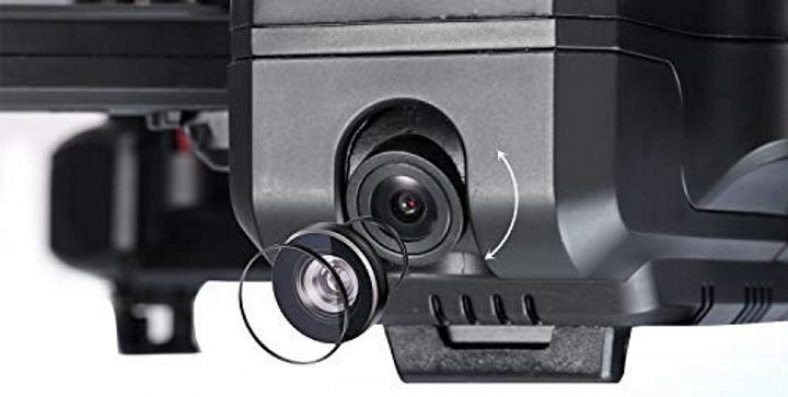 The Contixo F22 drone uses a 2.4GHz frequency signal to deliver footage. But that means it will be prone to radio interference. Therefore, the quality of images results in poor appearance and slower connection. Which hinders your first-person view mode experience. Overall, the Contixo F24 drone is a better choice when it comes in terms of camera quality.
Price Tag
Now that we have come to a conclusion of Contixo F22 vs Contixo F24 drones. Let's talk about the price difference between these two popular drones. The Contixo F22 is sold for $149.99 and comes with a battery. The Contixo F24 is sold at $299.99 and also comes with a battery. Everything we have talked about the difference between Contixo F22 and Contixo F24 has shown that its successor doubles in every category: Flight Time, Remote Control Distance and Price Tag, ironically.
The only specification that remains the same is the camera quality. Although, if you do really care about being able to maximize your first person view mode. You probably would want to go with the Contixo F24 drone. Although, at the price tag, the Contixo F24 clearly isn't a bad choice. In fact, it has amazing aerial capabilities that beats other hot competitors such as the HS700 Ophelia and DJI Spark, no exception.
Customer Experience
If you compare the average rating of the Contixo F22 and F24 in Amazon, the F24 beats the F22 with a mere 0.2. With 601 ratings, the F22 has an average rating of 4.2 of 5 while the F24 has a 4.4 out of 5, with 75% of its reviewers giving it 5 stars.
Those who bought the Contixo F42 are impressed with the drone's features. It comes with a padded case that unfolds easily. They love how easy it was to assemble; the manual was clear, and flying it was a breeze. With the drone's list of features, it's a real bargain for them. Beginners are happy with the drone's features, especially the beginner mode. Users are impressed with how responsive it is as well. Perhaps their minor issue is the remote phone holder, as it can be flimsy at times or is unable to hold larger smartphones.
The users of Contixo F22 are happy with their purchase. Some didn't have high expectations with the drone due to its price point. However, after they tested and saw what the F22 was capable of, they were impressed. It is inexpensive compared to other drones with similar features, and the user can easily get into drone photography and flight navigation.
Final Verdict
Before I wrap up this article. I want to mention that these two drones resembles a similar appearance to the popular DJI Mavic Pro. They also appears in our top 8 best drones that looks like DJI Mavic Pro clones under $100 for beginners. You can head over there to find out what drones looks like DJI Mavic Pro. It is also a great idea to explore your alternative options before deciding what quadcopter you want to have your hand on.
These Mavic drones are one of the most advanced consumer-based models designed for professionals. The Contixo F22 and Contixo F24 drones are nowhere that close in terms of quality that these quadcopters bring to the table. However, the Contixo drones make a great training quadcopter for beginners and kids who are new to drones. If you want to become an aerial photographer in the future, check out our updated professional-grade camera drones guide.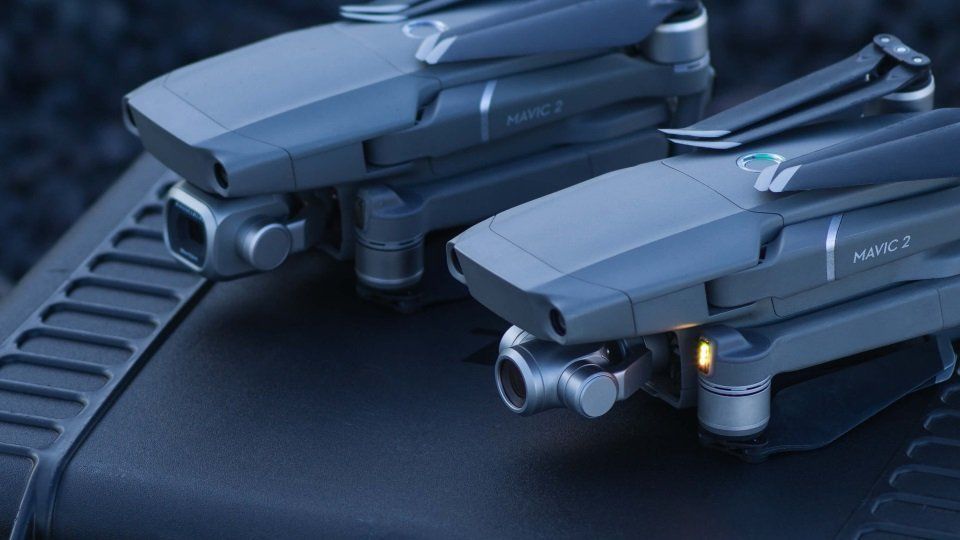 However, for some reason, if you decide that you want to jump ahead to one of these professional-grade drones. They come with built-in beginner mode that has restricted remote control distance and lowered speed so that you can learn the basics of flight controls first. Not to mention that they also included a bunch of awesome features. Which is one of the many reasons why you should buy the Mavic 2 drones?
If you have any questions about Contixo F22 vs Contixo F24 drones. Please feel free to drop a comment in the comments section. We will read and answer any questions you might have. Do you have Contixo F22 or Contixo F24 drones? Share your experience with us and let us know what you think of them! Happy flying and fly smart!