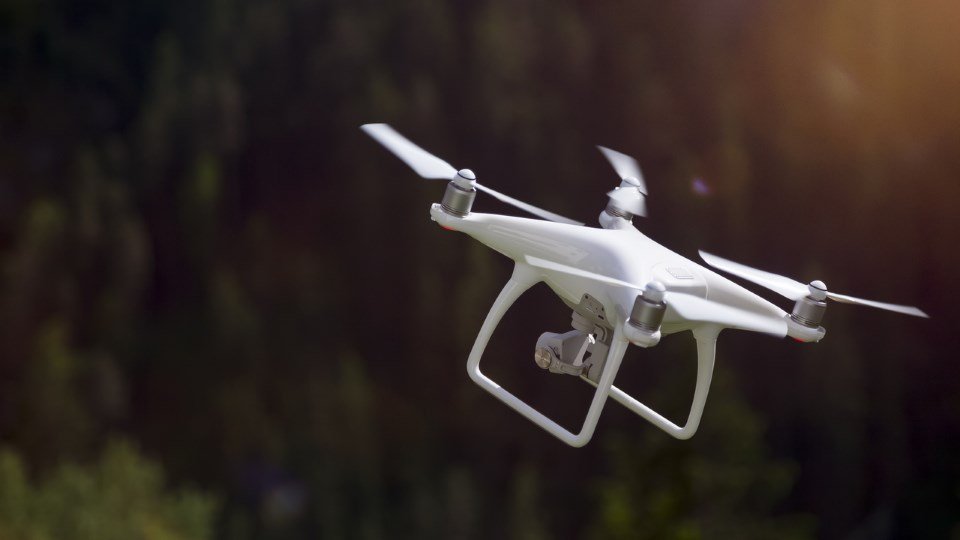 Did you know that you can make money with drones? If you own high-end models such as Mavic 2 Pro or Phantom 4 Pro, you can make money with them easily. All you need to do is find clients who will happily pay for your services. With a rising number of drones usage in the business world, law enforcement, and first responders.
Making money with your drones can be quite a very lucrative way to grow your business. There are at least six ways you can make money flying your drones. In this guide, I'm sharing six ways you can do to make money with your drone. The competition rest on the services you provide and the quality of work. For a list of best camera drones to use in professional and commercial fields, please read my guide. Let's find out how you can make money with your drones below.
Advertisement
Advertisement is a huge business, especially with the use of drones providing aerial imagery for dealerships and storefronts. Imagine a car dealership having rows and rows of cars in the back. Using a drone to fly over them to take images and videos then market it on the television to let customers know that they have more cars in the rear. This will excite the customers and make them want to check the cars out because of the wide selection that the car dealership has to offer.
Advertisement for dealerships and storefronts can land you some good deals. And of course, it helps these companies with a high return on investment. Several drone businesses have contracted at least a few thousand dollars advertisement gigs for some of the dealerships. So, there's at least some serious cash to be made working with the dealerships. Be on the lookout for clients offering these jobs via Business Tool for Remote Pilots.
Roof Inspection
A roof inspection is a routine job that requires attention. Nobody wants to have leaky water or a roof that'll fall apart anytime soon. Because the cost to hire a roof inspector is very expensive due to liability cost, hourly pay rate, and such. Inspecting the roof with a person can take at least a few hours or days, depending on the size of the property. Plus, some roof is inaccessible or hard to reach which makes it tough for the roofer to inspect properly.
The drones have proven to be very useful for inspecting roofs and infrastructure. With certain drone apps, they can turn your quadcopter into an automated and advanced flying machine that does all the work for you. The data that's obtained during flight missions can be uploaded to the server for analysis. Furthermore, you can share the data with your clients for them to review.
Real Estate Marketing
According to this article, real estate is growing at a booming pace. And do you know what that means? There are going to be a lot of drone mission opportunities. The real estate agents are looking for drone pilots who are skilled, licensed, and insured to take aerial photography of their properties to excite potential customers. How much money you can make in the real estate industry depends on the local market. Some regions give out as low as $100 while in rich areas. There are clients who will happily pay you $1,000 or more.
There are a lot of drone services that provide lead generation for clients who want a drone pilot to do the job for them. Aerial photography and videography on average provide a return investment of 32% or higher. Plus, they increase the value of properties up to 10% which is quite good. The details of aerial footage excite their customers and give the real agents leverage to price higher than buyers might be inclined to buy the properties. If you're looking for a drone service to market your real estate properties, you can visit my site and book with us today.
3D Modeling
Another way you can do to make money is taken aerial photography of a building such as the Eiffel Tower. Then stitch the pictures together and turn them into 3D models and sell them on the marketplace. 3D Modeling is an extremely popular way to make money and sells at the price tag. But they're very time-consuming and must be perfect. You'll be required to invest at least some time training and learning how to use the program.
Once you've mastered the program, you can easily adjust the model to perfection. These models can easily sell for hundreds to thousands of dollars. Famous models that offer premium quality and with a high level of details can go for at least a few thousands. They can fatten your pocket money easily with the right effort and marketing. I recommend drones with a high-quality camera if you want to be able to capture all the details. In this case, both DJI Inspire 2 and Phantom 4 Pro are a perfect choice.
Train New Drone Pilots
You can make money training beginners who are new to drones. Beginners who bought advanced drones such as DJI Inspire 2 or Phantom 4 Pro will likely need at least some guidance. So this is a great opportunity to make money teaching them how to fly a drone. It's highly recommended that you have a drone which you know very well. Since you're teaching those pilots hands-on, you need to know ins and outs.
Plus, you need to have at least knowledge of weather observation, airspace regulations, and flight navigation safety. Knowing how to fly a drone is only half of the battle as it's to know the airspace regulations and flight navigation safety. By being a good drone tutor, you're educating new drone pilots to become a safe user. This is important if you want to represent the drone community well and can grow your business handily.
Blogging About Drones
Finally, you also can make money off drones by blogging. If you're a drone operator and you enjoy flying the drones. You can make a blog to talk about these drones like tutorials, videos, guides, reviews, and more. I recommend you to host your domain and website via Siteground if you want to have a reliable and speed site. Alternatively, you can register for a free account on Wealthy Affiliate to get started blogging about drones. It's also a great way to experiment and develop your blog style before you plan to purchase a premium account at Wealthy Affiliate.
A blog can be quite a lucrative way to make money as you showcase your drones for the audience to see. It's also a good opportunity to share drone products that you like. Popular drone blogs are very diversified and cover a wide range of topics like showcasing the drones and expert's advice. You won't make money that fast blogging about the drones in the short term. But in the long run, you can make a decent living.
Over To You!
Now you know six ways to make money with drones. If you have any questions about what other ways you can do to make money with drones, or if you have an idea. Feel free to comment on the comment section below. New ideas to make money is always welcome. As drones technology is evolving at a rapid pace, we must stay updated on how we can use drones to make money.
I'm sure there are many ways you can do to earn cash flying your drones out there. However, if you're looking for a simple, quick way to start making money right away. These 6 ways I just shared with you will help you get started. Before I conclude my guide, I want to take the opportunity to share a wonderful academy and business drone program with you. The Drone Pilot Pro Academy teaches new remote pilots to master their drone business. They even come with a lead generation that brings in countless new clients which is an awesome opportunity to build a relationship.
And that's not all about it, they have their monthly workshop of experts to help you stay at top of the game. Keeping ahead of your competitors is important if you want to grow a successful drone business. Again, if you know different ways you can use to make money with drones, let us know and we'll share with the community! Happy flying and take care guys!