Gentlemen and ladies, meet the DJI Mavic Pro, one of the best and most advanced foldable drone crafted for both beginners and professionals. If you have been looking for a portable drone that is packed with serious firepower. The Mavic Pro drone is truly a flying beast that has a lot to offer from the ability to fly intelligently to capturing aerial footage professionally. This drone was launched in 2016 and is still the most popular choice among beginners to this date.
The DJI Mavic Pro offers a new professional and sterling appearance that features a high-tech style to it. This presents an amazing opportunity to upgrade from one of these toy-grade drones. You will be impressed with how the Mavic Pro performs and how easy it is to fly. DJI crafted a drone that caters to travelers who want to be able to take aerial shots anywhere they go. But also a smart drone that suits beginners and professionals.
Thanks to its compact size, the Mavic Pro is one of the best competitors against Autel EVO in terms of design, performance, and features. This drone is one of the most beautiful and compact we have seen from the company so far that it is available on Amazon. That being said, I hope you will find our DJI Mavic Pro review helpful and insightful. Stick with us and enjoy reading the in-depth review!
DJI Mavic Pro Review
To start with the DJI Mavic Pro review, we are going to talk about what is inside the box. This drone is a "Fly More" Combo which can be bought just for $950 or less, making it one of the most affordable quadcopters for beginners and professionals. Although, the product image doesn't tell that much about what is inside the box. I have included all of the package contents what you should expect to get:
In The Box
DJI Mavic Pro Drone
DJI Mavic Pro Remote Controller
Three Batteries
16GB MicroSD Card
Charging Hub
Car Charger
Powerbank Adaptor
Shoulder Bag
Gimbal Clamp
Gimbal Cover
Two Extra Propellers
User Manual
Design
On the first look, the Mavic Pro drone features compact, portability and convenient of carrying it around with you. It has a body dimension of 193 x 83 x 83mm (L x W x H) which is around the size of a brick. Furthermore, it only weighs 734 grams that make it the perfect choice for travelers and beginners. Since it is lightweight and portable, you can easily bring a drone and several batteries without having to weigh yourself down.
The Mavic Pro drone isn't only that compact and portable, it is truly a flying beast built to last for a long time. Beginners and professionals will find out that this drone is equipped with obstacle avoidance detection systems that help it avoid objects intelligently. The days of making human pilot errors are pretty much over. However, you should still pay attention to the drone with great details and care.
Portability Is The Key
One of the key designs that the drone revolves around portability. The Mavic Pro features foldable motor arms and propellers that can be easily folded to the size of a brick. Because of the way it is shaped when folded, you can store it inside a travel case or backpack and take it with you anywhere you go. Before the Mavic Pro was introduced, the drones were bulky and often large in the size. They weren't that easy to travel around.
So DJI invented something that will be easy enough for everyone to travel around with their favorite drone. Thus, the Mavic Pro drone was created to address these issues. Thanks to its foldable motor arms and propellers. The portability is pretty much the most important thing when it comes to flying the drone. Not only it is portable, but the drone is also relatively lightweight and compact that doesn't wear you down at all when traveling on the ground.
Crafted for Durability
Unlike most drones such as the Phantom 4 Pro or some of these quadcopters under $500. Arguably, the Mavic Pro has the best durability out of all these drones I have ever seen. This smart foldable drone is crafted with alloy metal. That kind of material is far more superior and tough to break compared to these drones that use thick ABS plastic. Because the Mavic Pro is made with alloy metal, it can easily withstand impact.
Furthermore, this drone is built to withstand weather conditions such as snow and light rain. If you need to film outside in these specific weather effects, the Mavic Pro drone will handle these without any issue. This drone is made with top-notch quality that will blow away any customer's expectations. Not only can it do these kinds of things, but the drone can also easily survive crashes up to 30 feet without breaking a limb.
Smart Sensors
In the next part of the DJI Mavic Pro review, we are going to talk about its smart sensors. This foldable drone is equipped with obstacle avoidance sensors located on the front and bottom. They serve the purpose as an additional layer of protection against collision. The sensors act as the "eyes" for Mavic Pro drone by reading objects up to 41 feet away and providing the motherboard with all the information it needs to know to maintain safe flight.
Underneath its main body framework, these sensors are used for visual positioning. These sensors help the drone sees the bottom and maintain steady and horizontal flight positioning. Not only it allows the drone to perform effectively, it provides safe landing and softens the impact. This can be done automatically by activating the Smart Landing / Takeoff feature via DJI Go 4 App or holding the left lever down for three seconds.
Performance
The performance is a huge part of the DJI Mavic Pro review. Like every smart drone, the Mavic Pro drone is packed with an amazing performance that boasts incredible stability, precise flight controls, and reliability. The drone is so intelligent enough to have its built-in beginner mode that reduces the remote control distance and speed for learning purposes only.
In this section, we are going to talk about how long it can fly and its remote control distance. Furthermore, we will discuss its intelligent flight modes and what can you do to take advantage of these features. Finally, we will find out if the DJI Mavic Pro drone makes flying safer and simple for beginners who have no prior flying experience. Let's find out how well the Mavic Pro fares in performance
Flight Time & Range
Thanks to built-in OcuSync which is a dedicated transmission system, the drone has an incredible remote control distance of up to 7,000 meters. The OcuSync is an advanced feature that automatically changes the channel between 2.4GHz to 2.483GHz to maintain a stable connection for smooth and responsive flight experience. It also is built to block off most of the radio interference so that you always can fly the drone with peace of mind.
The DJI Mavic Pro drone is equipped with a powerful intelligent flight battery which provides 27 minutes of flying time. It features four LED lights that represent how much juice the battery has. Each dot indicates 25% of the battery juice that makes it easy enough to let you know how much it has left. Along with that feature, the battery is outfitted with protections against overcharge and discharge that extends its lifespan.
Intelligent Flight Modes Made Easy
Beginners and Professionals will fall in love with this smart foldable drone because it comes with intelligent flight modes. This is the single most important thing when it comes to making cinematic stills and videos. Since the DJI Mavic Pro drone is equipped with dual GPS / GLONASS positioning systems which helps the quadcopter maintain stability while offering remote pilots the ability to fly around with precise.
From a wide selection of intelligent flight modes, the drone can perform Rocket, Orbit, Helix, Follow Me, and even customize your flight paths. Ever want to go on a solo journey and have the drone record videos of your trip? These intelligent flight modes when used properly can be incredibly useful for producing content without the need to have a second camera operator or someone to take pictures of you.
Safer Flying
As I mentioned previously in the DJI Mavic Pro review that the drone is outfitted with obstacle avoidance sensors. The drone uses the FlightAutonomy feature which is only available on those professional-grade camera drones. It helps the drone avoid objects while flying and even if it is doing autonomously without you controlling it at all. Because the drone only has sensors located at the front and bottom. It only can see what is in the front.
Hence, the DJI Mavic Pro drone will be able to avoid and adjusts its flight path based on what the sensors detect using the data that it collects in real-time. It isn't that advanced compared to its successor, DJI Mavic 2 which features a 360-degree built-in obstacle avoidance detection system. However, the Mavic Pro drone introduces several safe flying like a smart return to home, automatic takeoff/landing, and other built-in features.
Camera
In the next part of the DJI Mavic Pro review, we are going to dive into the camera specifications and quality. If you are looking to upgrade to a professional-grade quadcopter like this. Then, there are good reasons why you should get a DJI Mavic Pro. First and foremost, this drone is equipped with a powerful 12MP camera featuring a 1/2.3-inch CMOS sensor on a 3-axis gimbal stabilizer. Which eliminates the shakiness in videos while delivering sharp and clear footage.
Unlike more recent drones such as the Mavic Air and Phantom 4 Pro that have a much more sturdy gimbal. The Mavic Pro drone features a floppy gimbal which is nifty because it helps keep the gimbal from breaking. Hence, it is why the drone comes with a gimbal clamp and cover to protect the camera while it is not in use. As a friendly advice, you need to dismount the gimbal first before activating the drone.
Delivers Quality Images & Videos Professionally
One of the major advantages that the DJI Mavic Pro drone has over other drones is the ability to produce stills and videos professionally. It is one of the fewest drones that can produce both JPEG and RAW files. This means if you are planning to turn these pictures into masterpieces, you can easily edit these RAW files with Photoshop and Lightroom. Not to mention that beautifully crafted pictures can easily sell for tens or even better hundreds.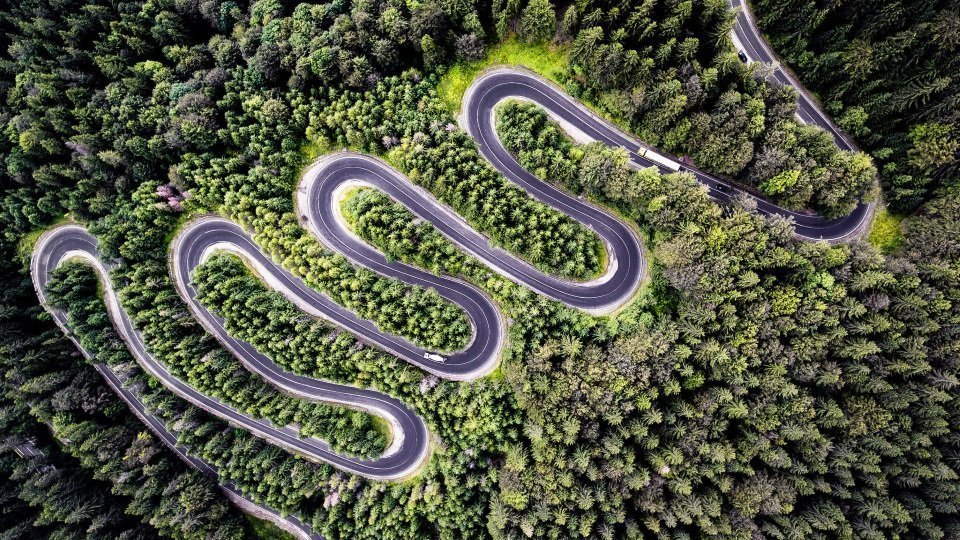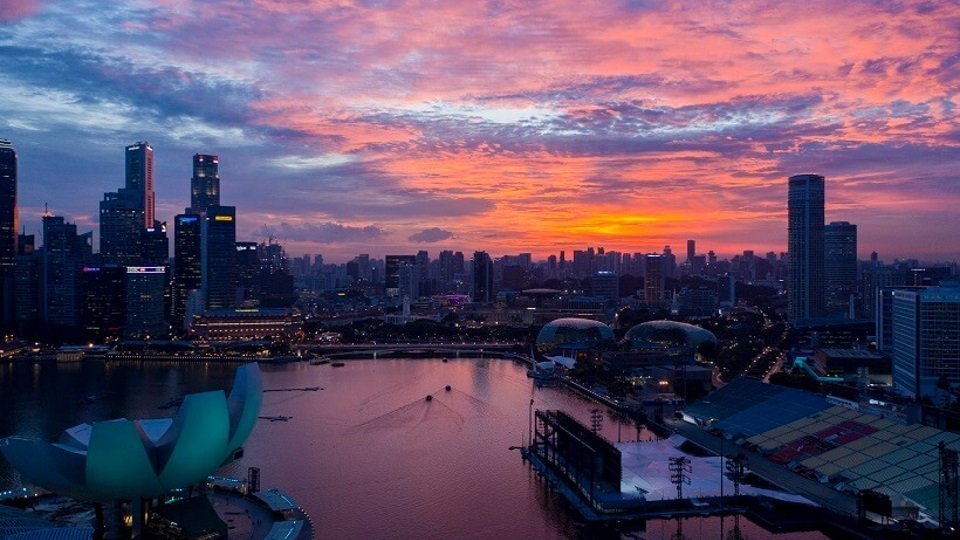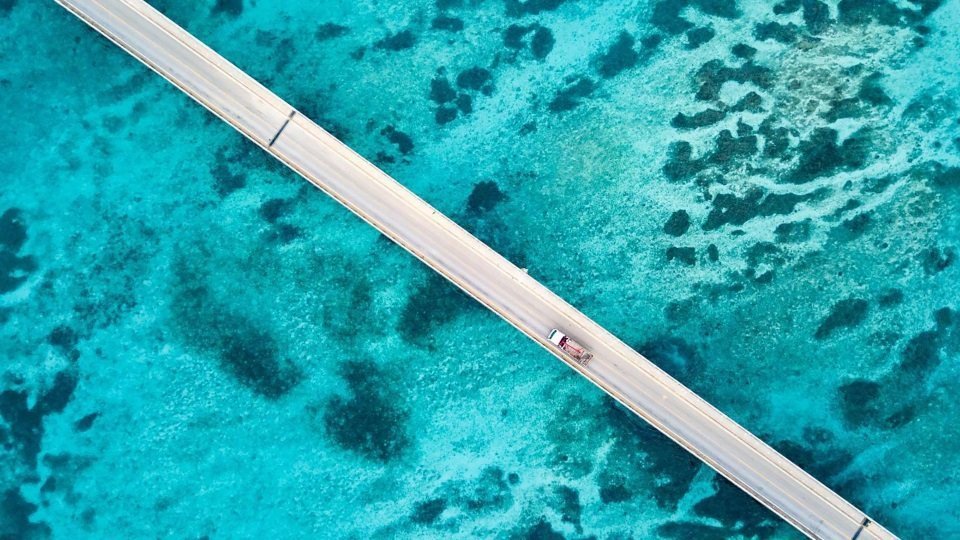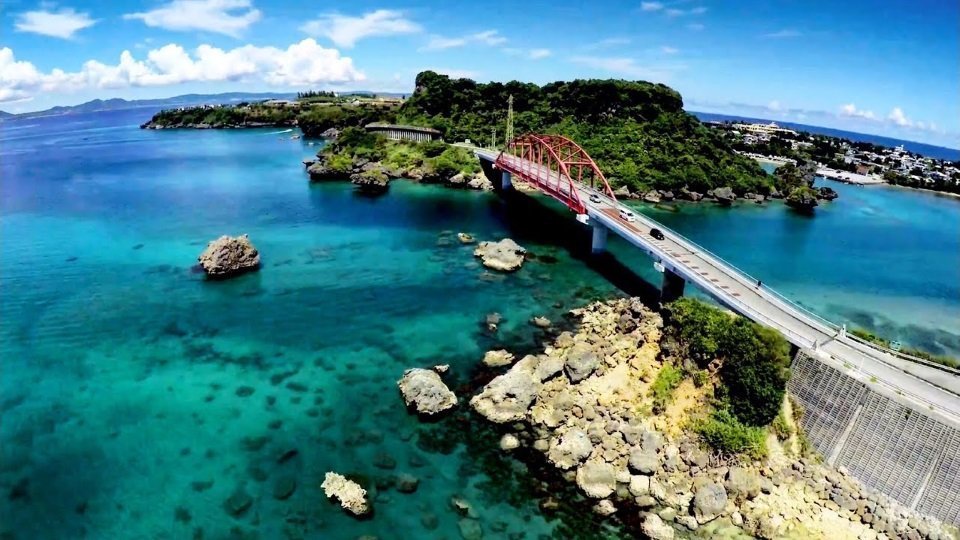 If you already saw some of the drone videos done with Mavic Pro, how beautifully they capture every scene. They are actual work of DJI Mavic Pro in action and are all done with intelligent flight modes (sometimes via manual controls, but I assure you they are all done intelligently). This makes it easy for beginners in creating video content to make their right out of the drone itself.
Incredible Flexible and Reliable
Another advantage that the DJI Mavic Pro drone brings to the table is that the camera is both incredibly flexible and reliable. It can point into any direction that you want to capture at a different aerial perspective angle. Since the camera is mounted on a 3-axis gimbal stabilizer, it can rotate pitch, yaw, and row. If you need to capture an aerial shot from a different perspective, you can easily adjust the camera to do so.
Because flying the drones in the sky, it is common to capture Sun glares which can be a major painstaking. We highly recommend that you buy DJI Mavic Pro camera filters set to go with the drone. The camera filters will help reduce the amount of white intensity generated by the Sun. While creating vibrant and detailed footage that is captivating to your audience. Plus, the camera has its built-in setting that you can tweak such as speed, focus adjustments, and such. More power to you.
Remote Controller
As we have reached the final part of the DJI Mavic Pro review. The remote controller is another most important thing that we need to talk about. At first glance, it looks completely professional and compact. Which is nice, plus I loved how it comes in jet black coloring that adds style and professionalism. This remote controller is built to be simple enough for both beginners and professionals which is a big plus.
However, it has its trick up the sleeves: foldable arms that can hold your smartphone devices easily. I bet you didn't see that coming at all! The DJI Mavic Pro Remote Controller features a rechargeable battery that has operating time up to 5 hours of use time. Plus, it comes with dual antennas that use the OcuSync feature to support remote control distance up to 7,000 meters. This remote controller is professionally crafted to be durable and reliable.
Foldable, Easy to Carry
As I mentioned previously, the DJI Mavic Pro transmitter has foldable motor arms. It can hold smartphones around the size of the iPhone 7 Plus. However, if you prefer to use a mobile device with a bigger screen such as the DJI CrystalSky or your tablet. We recommend that you buy this mount holder specifically for the Mavic Pro drone. It will easily support big screens up to 10.5 inches.
One of the main advantages that the Mavic Pro transmitter has to offer is the ease of use. Beginners, travelers, and professionals will love how the remote controller is designed. Because it is foldable, compact and so easy to use. You can easily store it inside the travel case with your drone and take it with you anywhere around the world. Since the remote controller follows the concept of portability, I give it five stars for keeping true to its words.
Customer Experience
In Amazon, the DJI Mavic Pro has an average rating of 4.4 out of 5, with 77% of it coming from five-star reviews. Those who are satisfied with the drone's flight and performance say that it is lightweight and sturdy. Its built-in camera is perfect for taking beautiful aerial shots. The drone is also able to reach such high altitudes and flies silently like a hummingbird. The DJI Mavic Pro drone users also suggest that they need to acquire the 107 licenses to keep you out of trouble from the FAA. If you have the budget, consider buying this drone as it's one of the best drones in the market.
Final Verdict of DJI Mavic Pro Review
To cap off the DJI Mavic Pro review, we think this is one of the best smart drones ever to the date. It has an amazing performance which boasts incredible flight time and remote control distance. Furthermore, the drone possesses a powerful camera that delivers quality images and videos. If you're looking to upgrade your drone to one of these smart camera drones. But you want to have a drone that is easy to carry around, then the DJI Mavic Pro drone is a great choice.
Regardless, this smart foldable drone has a lot of features to offer. From its incredible durability that makes it hard to break on impact to the ability to perform intelligent flight modes. The DJI Mavic Pro drone is a quadcopter that won't disappoint anyone at all. You can grab this drone via Amazon for less than $1,000 along with two extra batteries and a travel case. We hope you found our DJI Mavic Pro review helpful and insightful. Happy flying and fly smart!

Set Lowest Price Alert
×
Notify me, when price drops
Set Alert for Product: DJI Mavic Pro 4K Quadcopter with Remote Controller, 2 Batteries, with 1-Year Warranty - Gray - $847.99
Last Amazon price update was: May 24, 2023 4:06 pm
×
Product prices and availability are accurate as of the date/time indicated and are subject to change. Any price and availability information displayed on Amazon.com (Amazon.in, Amazon.co.uk, Amazon.de, etc) at the time of purchase will apply to the purchase of this product.
Editor's Review
The DJI Mavic Pro is a professionally crafted smart foldable drone packed with a lot of serious firepower. From taking beautiful and stunning aerial shots at 4K UHD resolution to performing intelligent flight modes with ease. The Mavic Pro is one of the most simple and advanced drone crafted for beginners, travelers and professionals. We think the DJI Mavic Pro drone is one of the best quadcopter and highly recommend it.
PROS
Integrated with 12MP Camera featuring 1/2.3-inch CMOS Sensor that beautifully captures stills and videos at 4K UHD setting.
Incredible flexible and portable, made easy for traveling to different places without wearing down.
Lightweight, perfect for hiking on the ground and allows you to add multiple accessories.
Amazing remote control distance up to 7,000 meters, thanks to OcuSync features.
Built with intelligent flight battery that provides 27 minutes of flight time.
Comes with safe flight navigation systems that lets you know of wind speed, obstacle avoidance and such.
Crafted with durable alloy metal that makes it extremely tough and resilience against impact.
Integrated with dual GPS / GLONASS positioning systems for stability and precise flight controls.
CONS
Obstacle avoidance detection is limited only to front and bottom.
Add your review
|
Read reviews and comments