Xiaomi Launches FIMI X8 SE Drone, The Most Portable Quadcopter Ever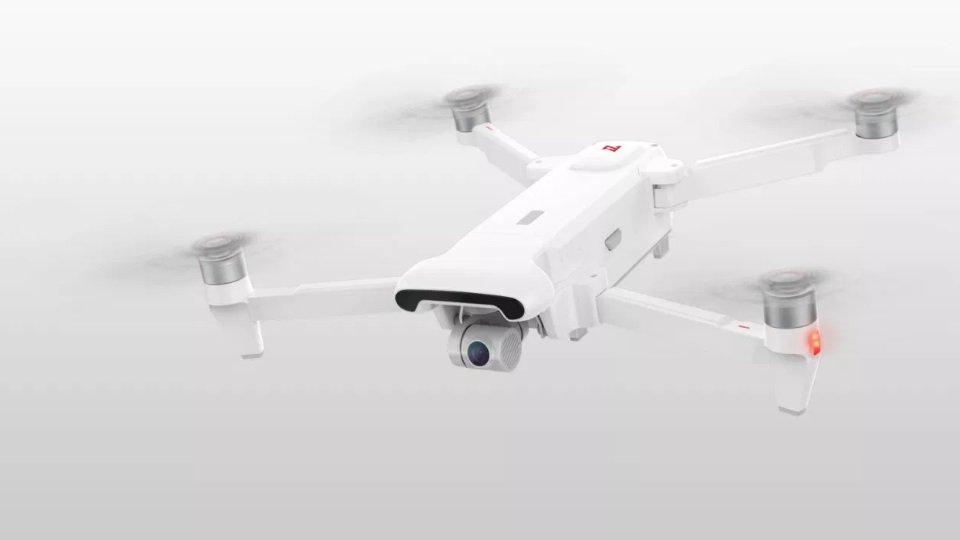 Xiaomi recently launched a brand new FIMI X8 SE drone, one of the world's most portable and compact foldable drones. Featuring a minimalist design that makes this drone unique and different from the rest of professional-grade camera drones. It is the latest move that encompasses ergonomic design geared towards beginners and experienced remote pilots.
The FIMI X8 SE drone is outfitted with foldable motor arms that provide slight raise and improves stability. While taking advantage of aerofoil technology to minimize the space for easy to travel around the world. Weighing merely 790 grams with a body dimension approximately the size of a brick.
This smart and portable drone has several major edges over its competitors, specifically the Mavic Air and the Zino drone. Thanks to its built-in 12MP Camera that features 1.2/3-inches CMOS sensors which easily capture stills and records videos at 4K UHD resolution setting. Moreover, it has a video bitrate of 100 Mbps and a powerful battery that provides 33 minutes of flight time. It is time to say goodbye to the competitors and welcome the FIMI X8 SE drone as your new overlord.
There are a lot of good things to be said about this drone. As a matter of fact, it has a maximum height control distance of up to 500 meters. Horizontally, you can pilot the FIMI X8 SE drone up to 5,000 meters. It comes with an advanced and portable remote controller that has 4 channels which automatically adjusts to keep connection stable while offering you a reliable video in real-time.
Beginners and entry-level photographers will love this drone because it supports multimedia formats, the ability to produce both JPEG and RAW files. So that you can take advantage of it to produce masterpieces using Photoshop and Lightroom. After all, do you want to travel around with a heavy bird? Or, do you prefer a lightweight drone packed with punches like the FIMI X8 SE quadcopter?
The choice is ultimately yours. You can read the full FIMI X8 SE review here. Go ahead and grab one yourself while it is on a special deal. Spread the words about this brand new drone and let your friends about how awesome it is! If you have any questions about this drone. Feel free to drop a comment in the comments section below. We are looking forward to chatting with you about this brand new drone. Happy flying and fly smart!