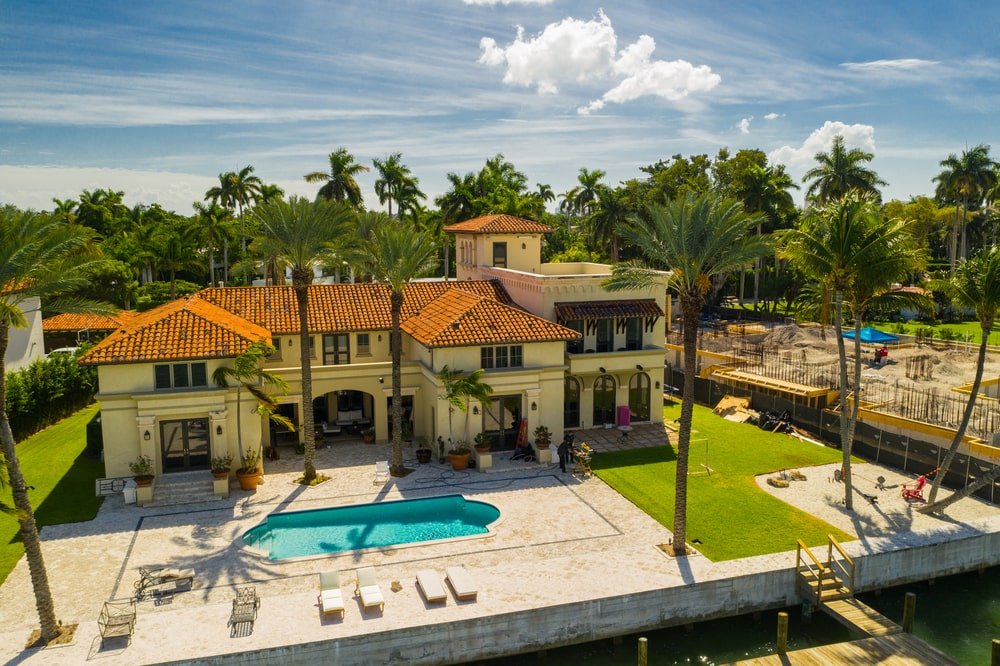 A picture is worth a thousand words they say. Today we use images in our every day lives. Whether selling something on your online store or making a post on social media, photos are powerful and are certainly a requirement.
There are many opportunities to capture quality images from your smart device. It's important to know the value of your photos because it took time, effort and creativity to make those images come to life. There are several different types of photography needs. New styles and trends keep the photography business moving forward in these digital times. Anyone can be a photographer because most people have a smart device that has a pretty good lens.
Today there are so many devices that you can hook up to your cell phone. Over the last 6 years drone photography has increased in popularity. Drone Photography is a solution for many people and businesses. What an exciting time to get into this field! It is very rewarding once you figure out what area is important to you. If you're just starting out or if you're thinking about getting a drone to take photos, then consider a few things before you begin.
Different Types of Drone Photography
Aerial Photography is becoming more popular for several different types of events. For example, many wedding photographers are implementing drones as they capture a very unique perspective for their clients. Many couples are investing in a venue where their wedding will take place. They may want to have their venue photographed and even recorded from a bird's eye view. Imagine the bride walking down the isles and you're photographing each step as she walks towards the alter. Amazing photos and worth every penny. Perhaps you're wondering what to charge for such a service?
Drone Photography Rates
As a photographer make sure that you know what your services are worth. Some photographers work on an hourly basis. If this is something that you want to do, be sure to have clear terms and conditions. Do yourself a favor and make sure that if a client needs your services, that they are hiring you for at least 2 hours. This is where your time is important. Mention this to your client ahead of time or perhaps prepare a simple contract. Your time is valuable and also factor in the traveling that you may have to do as well.
If the photoshoot is an hour drive, then you have to also take that into consideration. On average a photographer may charge anywhere from $150 dollars an hour or more. The rates may also increase based on the photographers' demand and experience. Be confident in your rates. The number of images that you capture during those 2 hours depends on your drone battery life. Don't make the mistake of not charging or having enough flying power to complete a task or assignment you were hired to do.
There are other photographers that like to provide a package to their clients that hire them for the job. Some photographers offer 10 images at $100 dollars per image. The dollar amount could be more and this would be based on the discrepancy of the photographer being hired to capture the aerial photos. The time frame in which the 10 images are captured doesn't essentially matter if you plan on selling a package this way. The job could get done quickly, or it could take an entire day to get what you need. This also needs to be taken into consideration. So if you want to sell your images to clients a la cart, then just be sure the terms are clear to your client.
Real Estate Drone Photography
If you ever work doing Real Estate Photography, a package may be more appealing to your client. Be sure to have options available for your prospective client. Again, your rates may be hourly or based on the number of successful images that are being given to the client.
For example, your drone photoshoot my render you 26 useful photos that your client may want to purchase. Decide if the client is getting all of the 26 photos, or if they are getting a certain amount based on a package they agreed to purchase. For your sake, invest in a contract and be sure that all those details are in place. Keep it professional and always obtain signatures when doing business with a company or client.
Drone Inspection or Promotional Photography
There are other types of popular aerial photos that are needed. Golf Courses need a bird's eye capture for their business as well. Some photographers work based on a daily rate. There are some jobs that require a full day's work. It's important to define what a daily rate is to your client. Your rate might be $1,800 for the full day. Now, what exactly defines a day rate? A day rate might be 6 hours of your time. In some circumstances, it may be up to 8 hours. Some properties take a very long time to cover and document. When presenting a client with options like a daily rate, let them know what finished product they will be receiving and also be clear when the digital goods will be given to them. This is good for business and your client needs to know the details in what they are getting when they use your services.
Whether you decide on charging your client per image, your hourly rate, or your daily rate, be sure to explore and create options for them. The more options that you have for your client, the better. Your client may have different needs. Show them options and find out what exactly it is that they need. Discuss the end result of the product the client may expect once they hire you for the job.
Be sure to talk about any possible deadlines that they need to meet and the exact details from the beginning to the end of the project. The need for aerial photography has exploded over the last few years and the demand is only expected to increase. Start exploring options and discover what type of aerial photography you enjoy the most and create your packages and rates to start earning money for your creative work.