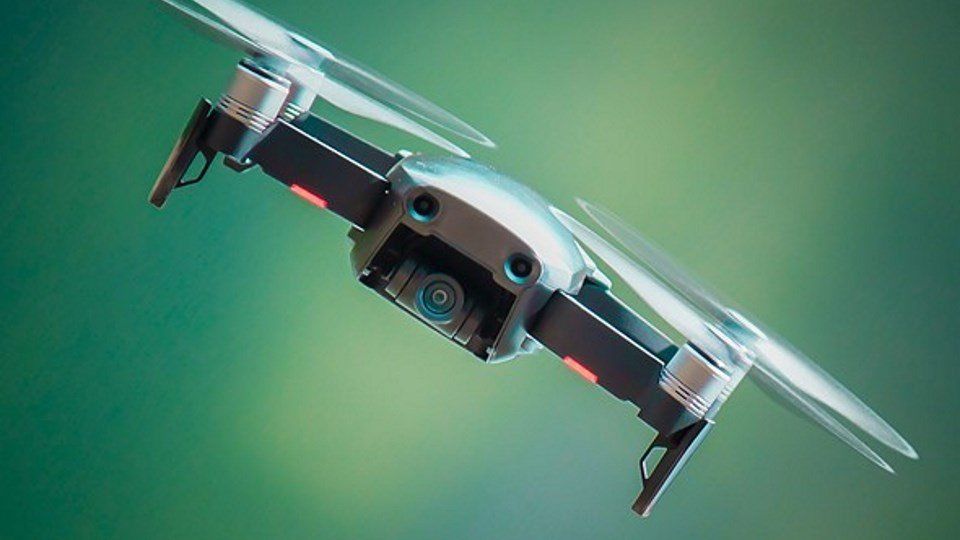 So you want to buy a drone, huh? But you are wondering how to buy a drone right now in 2019? Shopping for your first drone can be especially uncertain if you are a beginner. But, don't worry because I am going to help guide you through getting your first drone in 2019. Before I talk about how to buy a drone in 2019, I want to share my first experience with you when I got a drone in 2015.
The Hubsan X4 H107L was the first drone that I got. It is a mini-sized quadcopter that makes it very easy to zip around the room and only costs around $30. Granted, the drones that you see right now on the consumer market are a lot better now. They have longer battery life, more features, and a ton of nifty stuff that makes my first drone envy. But, I still like my first drone because it was the pinnacle that made me interested in the world of drones. Eventually, it pulled me and made drones the main hobby that I enjoy talking about.
Throughout my hobby, I was introduced to several awesome drones that are far more better and advanced. Namely, the Bolt Bee, Night Elf, and Southern Cross. Unlike radio-controlled planes and helicopters, the drones are very easy to learn. It doesn't cost too much to learn how to pilot and master aerial photography. Plus, it is small enough that you can fly it either indoor or outdoor. One of the main reasons why drones became so popular is because it is simple, fun and flexible. The drones are being used in businesses, law enforcement, and first responders.
Related Article: Top 6 Best Drones Like DJI Mavic Pro Clones Under $100 for Beginners
What Types of Drones Are There?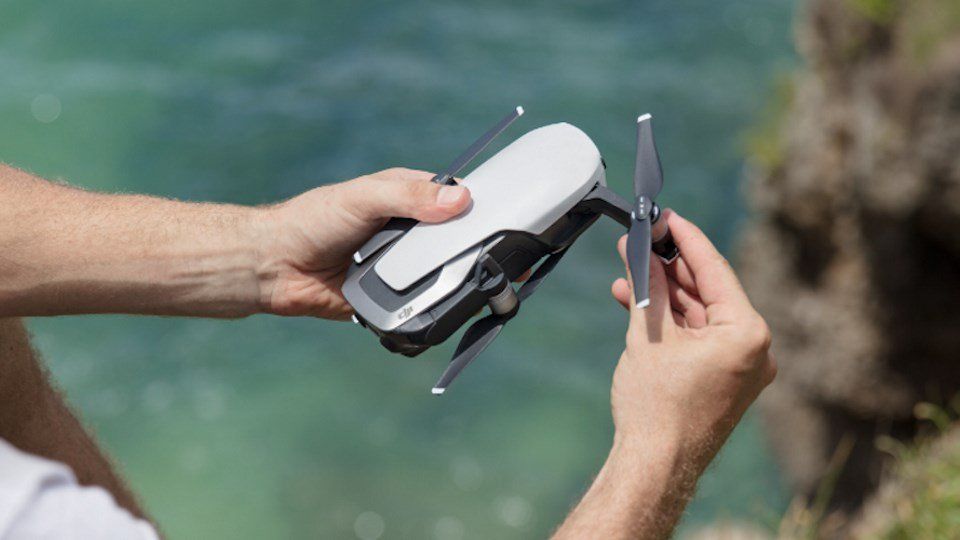 There are at least 10 different types of drones that beginners, experienced and professional remote pilots can shop. If you thought the drones all look the same. It is pretty diversified and each drone fits in a certain category. For instance, if you are looking for a smart drone, you are likely to look to spend around $150 to $500 on a drone that will follow you everywhere you go while avoiding objects autonomously.
Perhaps you want to start with a drone that is packed with high flying speed. Then, you want to look into drones that are built and designed specifically for racing purposes only. All the drones come with specifications that categorize them to fit based on what consumers need. For beginners and first-time flyers, you will likely want to find a drone that is affordable and durable enough to make most of what you spend on it. Below are the types of drones that you will find:
Beginner Drones
Racing Drones
Professional Drones
Camera Drones
GPS Drones
Foldable Drones
Follow Me Drones
FPV Drones
Selfie Drones
Educational Drones
Of course, there are more types of drones, but these are just the tip of the iceberg. The drone technology is evolving at a rapid pace. You will see that the drones are getting smarter and autonomous. This means they are getting easier for beginners and first-time flyers to learn how to fly a drone. That is a good thing, right? And, yet, that means there will be a lot of new features to learn. But, don't worry because I am going to make this guide easy enough so that you know which drone to shop for.
Because I update this guide and other articles frequently to keep the content relative to the current trend. I encourage you to bookmark this guide for future reference. So that when you are looking for other drones to shop around the next time, you can be sure that I have the latest trend ready for you!
Related Article: How to Become Part 107 Certified Remote Pilot: Guide for Beginners
Are Drones Safe for Kids?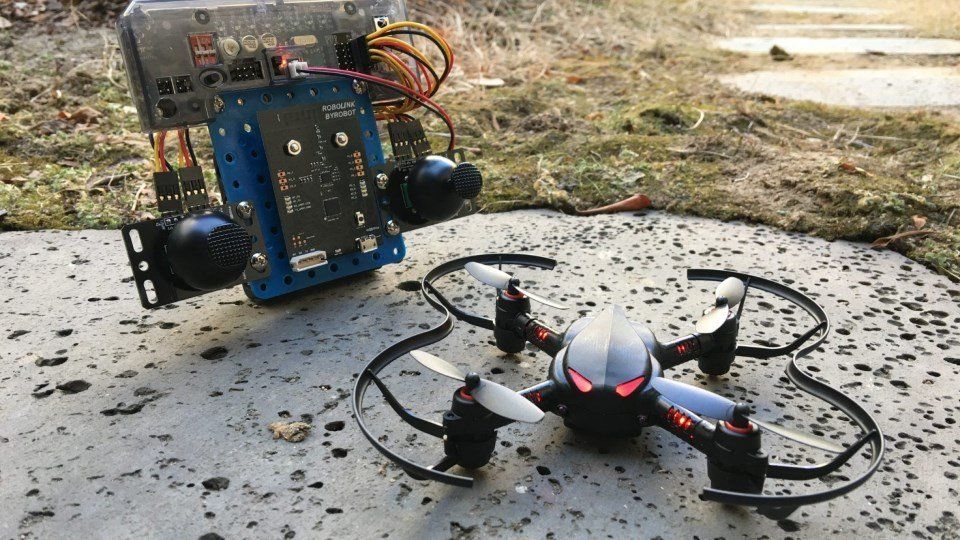 Mini-sized drones and small drones are completely safe for kids. However, if you do plan to buy any of these drones that are considered professional-grade, you will need to put these kids under adult supervision. You can find out if these drones are safe for kids by seeing if they are mini-sized, for beginners, students and even educational. Alone, that should give you guidance on how to buy drones in 2019 for beginners.
In general, the drones are safe to fly given that you understand how to fly and it comes with propeller guards. For professional-grade camera drones, if you do plan to fly them for commercial purposes. You will need to take the FAA Part 107 Exam to display your flight aptitude knowledge. Once you get a remote pilot certificate, you can start flying these drones to make money. So, that should clear it up for those who are concerned about drones.
I Want to Buy A Drone, But How?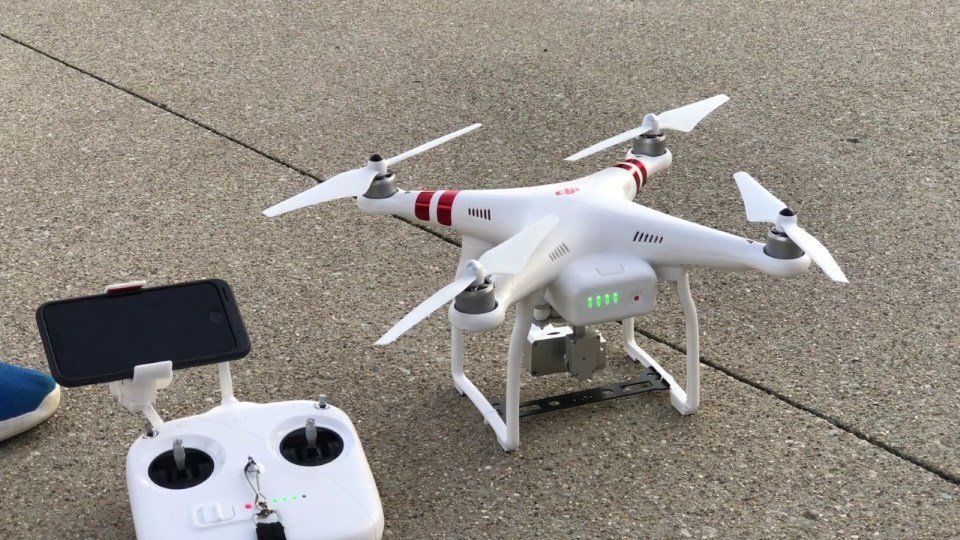 That's a fair question. Before you plan to buy a drone, you need to consider important factors. You should be asking questions such as: is it easy to fly? Does it come with a high-quality camera? And, can the drone perform well? The price should come last as you should consider the quality of the drone first. Because not all drones have the same specifications.
For instance, Mavic Pro has a long flying distance and battery life. But, Mavic Air has a better camera and more features at the expense of shorter battery life and less control distance. There are going to be preferences as some people will choose the Mavic Air over Mavic Pro.
That's completely normal. I do this all the time when I shop for a drone and still do. Because flying a drone can be like playing with your pets. We take care after them and mend them if they need attention to repairing the rotors or propellers. But, you get the idea. These are the questions you should be asking yourself before buying a drone. That's how you buy a drone in 2019. Coming to the next section, I am going to show you how to buy a drone for each category. I am only going to list the best drones in each category and they are recommendations that you should go for.
If you have any questions regarding how to buy a drone, please feel free to comment in the comments section below. We will get back to you as soon as possible. Without further ado, let's dive into our guide on how to buy a drone for beginners. I hope you will find our guide helpful and insightful, enjoy!
Related Article: Top 10 Best Drones With Collision Avoidance Features for Beginners and Professionals
How to Buy A Drone: The Ultimate Guide for Beginners
Beginner Drones
For starters, you don't have to spend $500 to $1,000 just to have a smart drone. You actually can just go ahead and buy a cheap drone to start your very own drone journey. Luckily for you, the quality of drones has improved since I first got my drone three years ago. The quality has dramatically improved and the drones are smarter, portable and durable. So, it is going to be very easy to recommend the best toy grade drones for you. While there are still old drones that can be bought, I will only recommend these drones for beginners:
However, if you do have a wad of cash to spend on and you prefer to start with a beginner-friendly drone. I recommend either DJI Spark or Mirage Pro D50 as they incorporate advanced functions like GPS module for smooth and stable flight experience. Of course, they come with built-in beginner mode that lets beginners learn the basics of flight controls first. Once you understand the controls, you can disable the beginner mode to experience its full performance and features.
These are currently the best drones for beginners who want to learn how to fly a drone. Also, four out of five beginner drones come with a built-in camera with HS150 Bolt Bee being the exception. This gives you a great opportunity to practice and hone your aerial photography skills as well as piloting. You also can check out my article on the top 10 best cheap drones for beginners if you are looking for the best-priced drones less than $50.
back to menu ↑
Racing Drones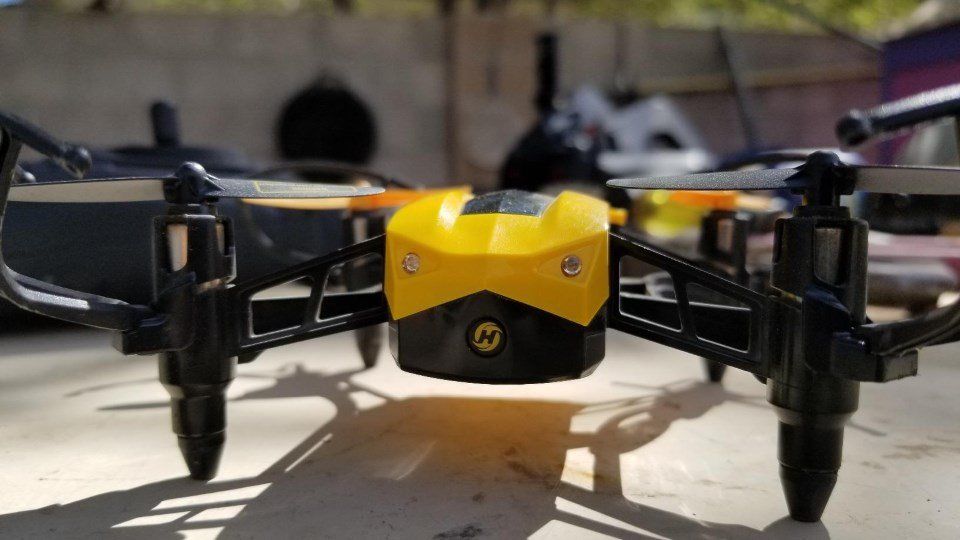 If you enjoy racing and want to get into drone racing. Perhaps you have seen a video of drone racing league somewhere and it inspired you to buy your racing drone. Below are my recommendations for first-time flyers and beginners who are into drone racing. Typically these drones come with 5.8GHz frequency that ensures seamless transmission from the camera to the built-in LCD screen. They also come with strong propulsion force for more speed and generally don't have altitude hold function which makes the whole flight experience a bit tad challenging.
These drones are readily available and accessible that can be bought for less than $150. More professional drones will require you to build from scratch. They also are much more expensive as you move up through each tier. Top-performing gears altogether can probably set you back around $600 to $800 depending on the setup. If you are a beginner and have no experience in engineering, you want to go for ready-to-fly racing drones as shown above.
back to menu ↑
Professional Drones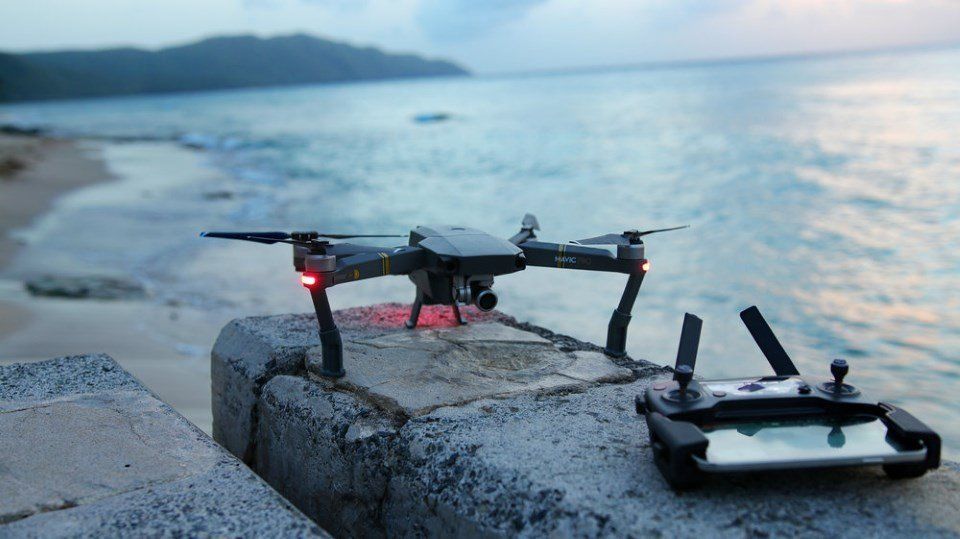 Professional drones are very popular nowadays. Given how incredibly useful they are in marketing real estate, inspecting roofs and assessing crop health. It is no wonder that they are very expensive. Not to forget to mention that these professional drones come with several smart features such as obstacle avoidance detection systems and intelligent flight modes. They also have the best control distance and often are reliable that ensures you have great flying experience.
All of these drones come with a minimum camera quality of 12 MP or higher. With the Inspire 2 topping the scale featuring an incredible powerful 24MP camera that can records on 6K resolution at 60 frames per second. The cheapest professional drone you can buy is either Mavic Air or Parrot Anafi, depending on the market value. However, if you are a serious professional aerial photographer, you want to go for the Inspire 2 as it has the best qualities overall.
back to menu ↑
Camera Drones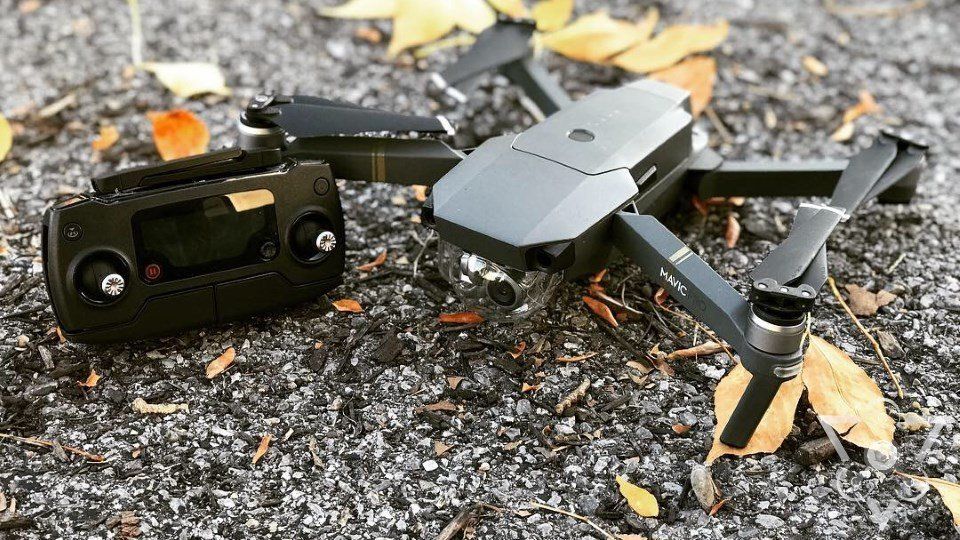 Still interested in drones? Great, because I am going to talk about the best camera drones that you can buy right now online. Forget about professional drones, you will want to be able to shop affordable high-quality camera drones that make your flying experience a blast. Fortunately, several great drones can do the jobs for you. Below, you will find the best camera drones from DJI to Holy Stone. You will be surprised at how affordable they are, yet capable enough to carry a 1080P HD camera!
The best camera drone that you can buy is the Mavic Air which features a 12MP camera on a 3-axis gimbal system. It can records videos and capture pictures up to 4K ultra-high-definition resolution. The budget-friendly drone is Visuo XS812 drone which doesn't cost more than $100 and comes with a built-in GPS module. Which is pretty nice in my opinion since it provides stable and best flight experience for beginners. Not to forget to mention that it comes with intelligent flight modes such as Follow me mode and Orbit mode. So, there is to that.
back to menu ↑
GPS Drones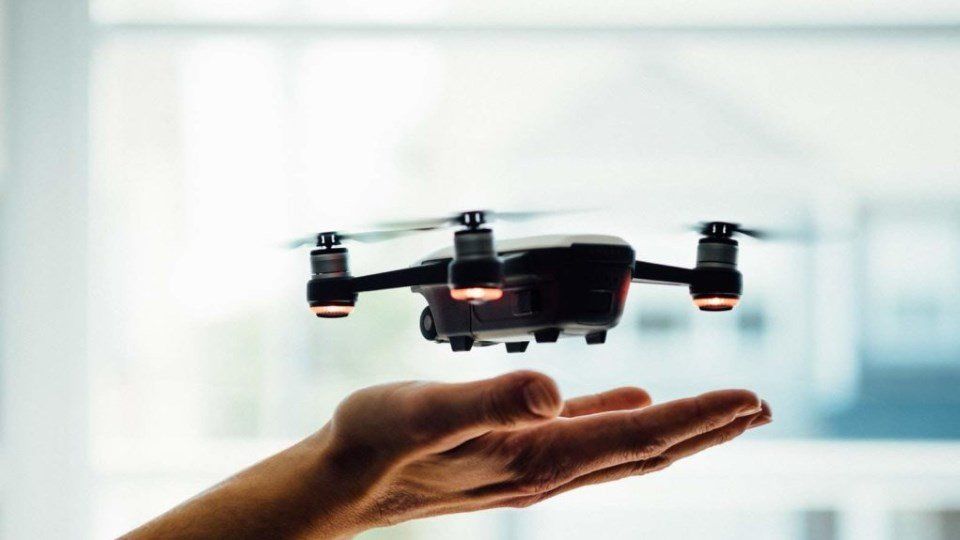 GPS (Global Positioning Systems) drones are one of the most reliable and stable quadcopters available in the market. Using the GPS modules, these drones communicate with the satellites which provide a precise hovering position. When the drones with GPS module was first introduced, they were very expensive and inaccessible to beginners. However, as the drone technology evolves. The drones with GPS are becoming affordable and readily available. They are quickly becoming the drones of the future and it is a very good thing for beginners who have never flown a drone before. You will find the best GPS drones here that we recommend to first-time flyers and beginners:
Currently, the lowest priced GPS drone you can find can be bought for less than $100. There are drones with GPS module for less than $50 to be found yet. However, with a price range between $100, it is reasonable for a GPS drone at its value. All these drones that use GPS modules are incredibly reliable and feature-packed. Don't get me wrong, though, they all come with their intelligent flight modes.
back to menu ↑
Foldable Drones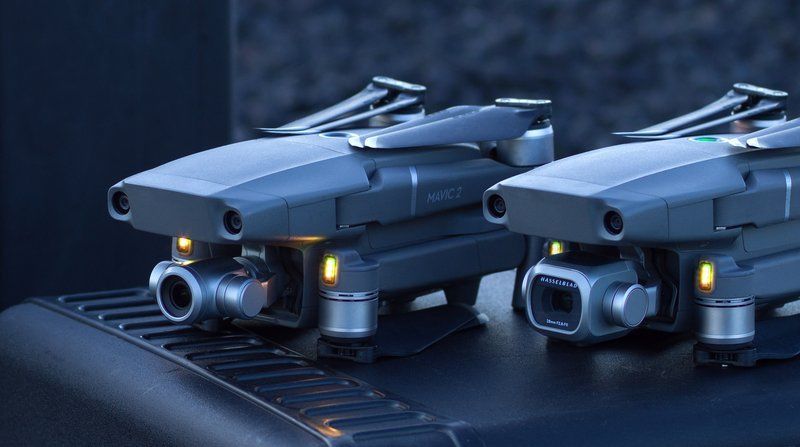 Foldable drones are extremely popular. So many travelers enjoy foldable drones because they are portable and compact. If the idea of carrying a portable quadcopter that is easy enough for you to carry around with. There are a ton of high-quality foldable drones. But of course, it doesn't have to be top-end drones that can produce professional aerial shots. There are some high-quality drones that you can buy just for less than $100. Plus, the foldable drones are very durable compared to other categories. Check out these best foldable drones that I recommend for beginners:
Also, if you are interested in checking out what is the best foldable drones for sale. I recommend you to check out my guide on the top 15 best foldable drones for beginners. In that guide, you will get the scoop on what is the latest foldable drones. I update its content frequently, so you will always get the latest content in the ever-changing drone market.
back to menu ↑
Follow Me Drones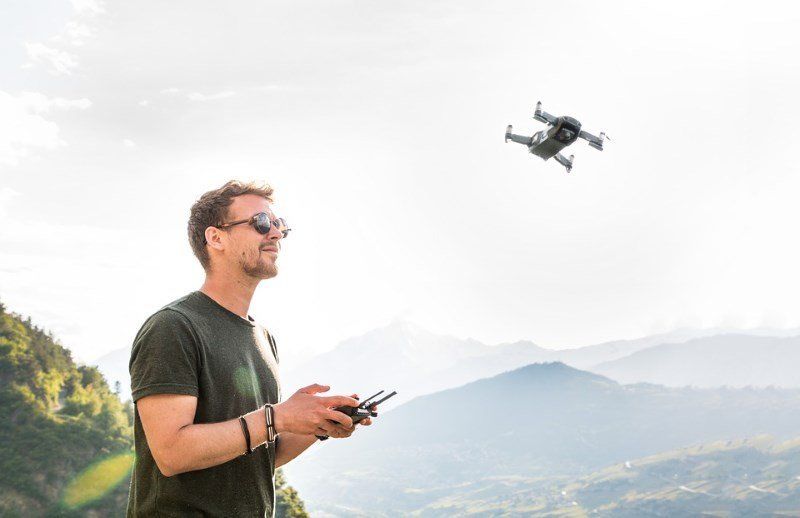 If you are looking for an intelligent follow me drone to start with. There are quite a few to choose from, however, starting with the best one to buy right now in 2019. The DJI Mavic Air is the best follow me drone due to its portable size, compact and advanced sensors that provide all the features a beginner needs to make their solo journey the best.
For those who are on a tight budget, DJI Spark is another good choice. It is inexpensive, affordable and comes with a good load of features that make it a starter's favorite choice of a drone to start with. Plus, you can easily command DJI Spark to follow you anywhere you go without needing a smartphone or remote controller.
Finally, the Yuneec Breeze drone is the cheapest follow me drone you can buy on the marketplace as of 2019. While it isn't that smart as DJI Spark and Mavic Air, it is quite capable of producing high-quality solo journey videos and aerial photography. Expensive drones such as Phantom 4 Pro are capable of doing follow me mode, but I highly recommend either Air, Spark or Breeze since they will meet your criteria already.
back to menu ↑
FPV Drones
FPV drones, or as FPV stands for First Person View. They are lighting fast drones built for speed. Unlike racing drones, these FPV drones are based on FPV mode. Which means you pilot the drones by looking at the screen monitor or through the FPV goggles. Most popular racing drones are equipped with their specialized FPV headsets.
Poplar drone racing leagues are assembled of professional drone pilots who are trained to pilot the quadcopters using FPV goggles. While the FPV drones are slightly more expensive compared to toy-grade quadcopters. They are also one of the best quality crafted for speed as well as durability. What they lack are the features to make up for the speed and incredible responsive real-time video.
back to menu ↑
Selfie Drones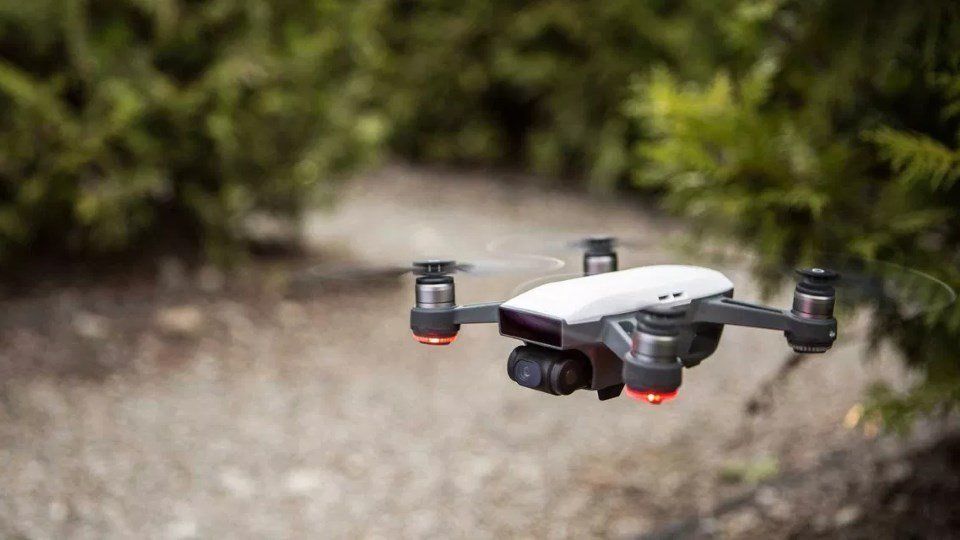 The selfie drones or known as "drones" are incredibly popular among tourists, travelers, and adventurers. These types of drones simply can be launched into the air to capture you from a distance without the need of a second person to take pictures. Or, if you want to include your family and friends, these selfie drones are great.
Currently, I recommend Breeze for a selfie drone. Mainly because it is very popular among people who use it to take pictures of themselves as well as aerial photography. Since it has a limited range and rather a short battery life, I would recommend you to buy extra batteries for this drone.
However, the best selfie drone you can buy right now in 2019 is DJI Spark. It features gesture mode that can be controlled remotely without the need of hands or remote controller. You can control the drone with your hands and use hand commands to take selfie pictures. This greatly makes it the perfect choice for selfie pictures.
back to menu ↑
Educational Drones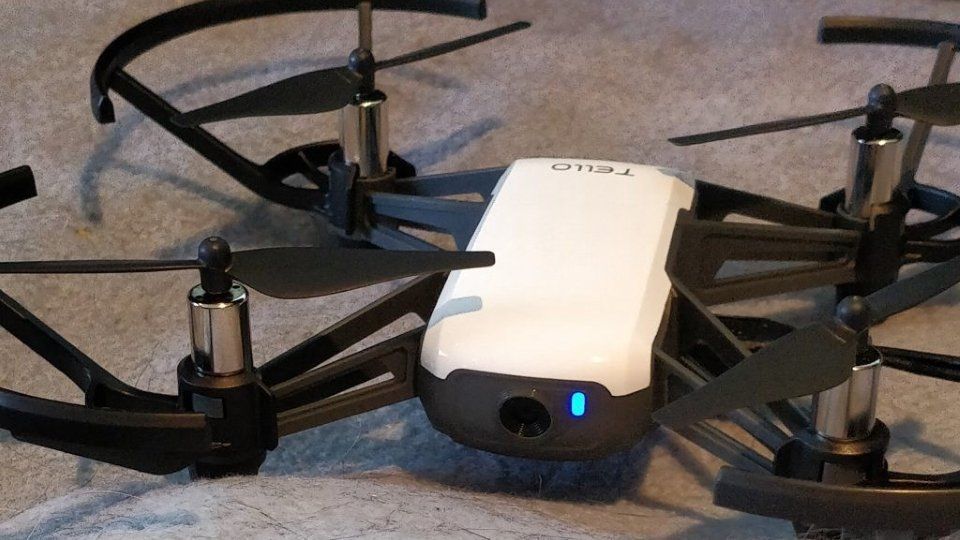 Another popular category of drones that you definitely should check out is educational quadcopters. Before you ask me what they are, an education drone, in general, means a quadcopter that is programmable and codable. This means you can program the drone with a custom flight path tweaking its API module. These educational drones are great for STEM students who want to learn how these gadgets work.
The educational drones don't have to be limited to learning how to code and program new flight paths. But they can be quite enjoyable to fly around. Great to get your kids to stop playing video games and go outside.
Drones For Beginners Are Great, But What Type Are You?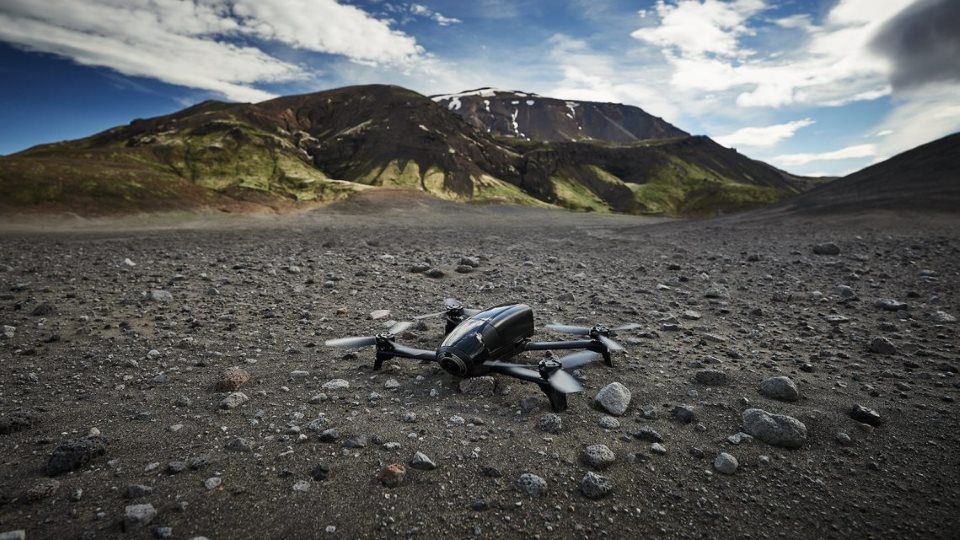 I hope my guide about how to buy drones for beginners helps you narrow your choice. Of course, these drones that I just listed are starters for beginners who want to choose their first quadcopter. But there is an interesting case here in which people choose drones based on their type. So, what we have here are drones that are tailored toward each type of person.
Students
Travelers
Kids
Photographers
We know how important it is to choose the right drones for each type of person. So, I assembled a short guide on how to buy a drone-based on your type. If you are a broke college student majoring in engineering, I have several good drones that you definitely should check them out.
Drones for Students
For those who are students in college and don't have the money to spend on drones. I get it and have been through before. In some cases, you will need a quality drone that teaches you the basics of engineering. If you are planning to build a drone in the future, you need to understand how the GPS works, aerodynamics, electronics, and all of this stuff. A lot of it can be done through learning inside outside. But not only you get to learn inside outside, but you can also grab a professional drone and use in fields like civil engineering, law enforcement, or photography too! Below are my recommendations for college and STEM students:
Drones for Travelers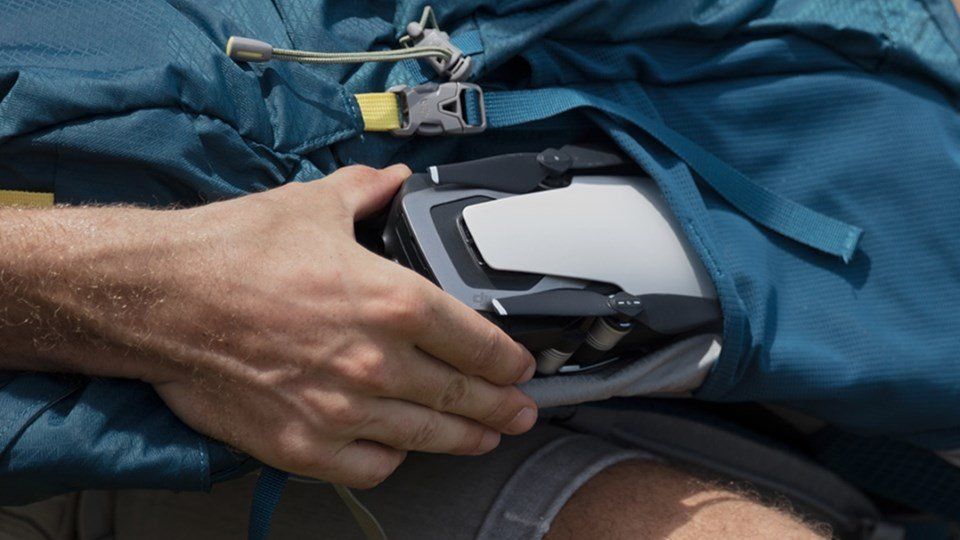 If you want to travel around the world and capture your journey with immersive aerial shots. You will need a quality drone with 4K camera capabilities. Fortunately, several compact drones are built for travel and professional purposes. Instead of trying to find one yourself, I have assembled the best drones for travelers here. So, without further ado, let's reveal the drones below:
These are the only three drones that are capable of traveling purposes. Plus, they all are incredibly lightweight that makes it super easy for beginners like you to carry around with. A complete drone gear setup will weight around 3 lb to 4 lb which isn't that heavy compared to fixed drones such as the Phantom 4 or Inspires 2. These foldable drones give travelers a flexible choice to produce their own journey experience abroad. If you want to keep in the loop with the best drones for travelers, you should check out my guide here.
Drones for Kids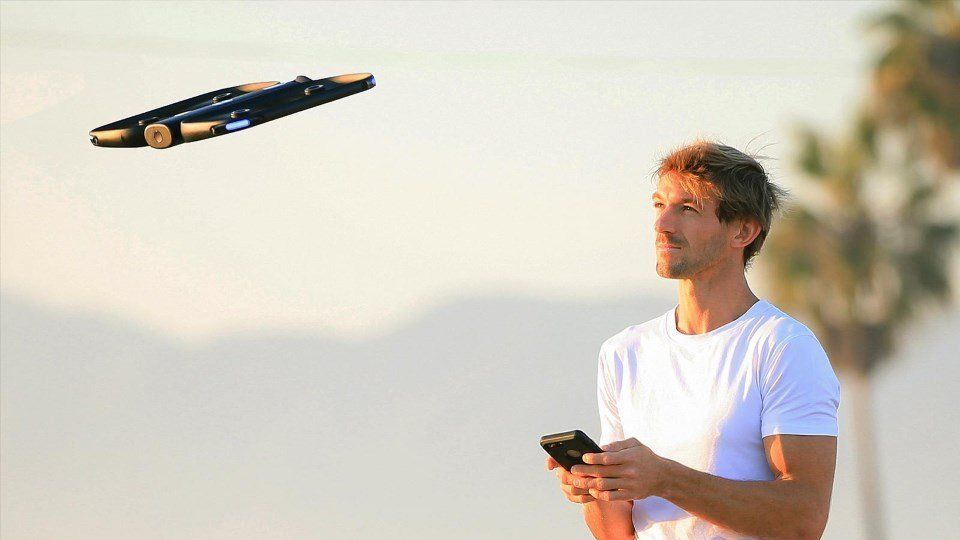 Not all drones are built for experienced to professional remote pilots. If you are looking at how to buy a drone for kids. There are a ton, tons, and tons of high-quality drones that you can buy online. But like most beginners, I am sure you want to know what is the best drones for beginners. I have been through many drones before and know what is the best one and what you should avoid. So, I am going to list the best drones for kids that you should check them out.
I also recommend you to check out our reviews section. You will find all of our reviews about drones and perhaps you will see the one that you are interested in buying. As a general rule of thumb, if you are a beginner, I suggest that you get a cheap quality drone first. So that you will learn the flight controls first and master it before you splurge on expensive and fancy quadcopters. Of course, you can just go straight ahead and get a smart drone right away.
Drones for Photographers
If you are into photography. You are in luck because the introduction of camera drones lift the bar of photography. What I mean is that taking aerial pictures and videos with a drone is super easy. All you need to do is fly and position in the right spot with the right angle. Once you score a perfect shot, all you need to do is edit using Photoshop and Lightroom. Because the drone can fly, it is easy to find a lot of amazing shots compared to ground-level pictures. So, I am going to list the best drones for photographers from the most expensive to cheapest.
7 Things To Consider Before You Buy a Drone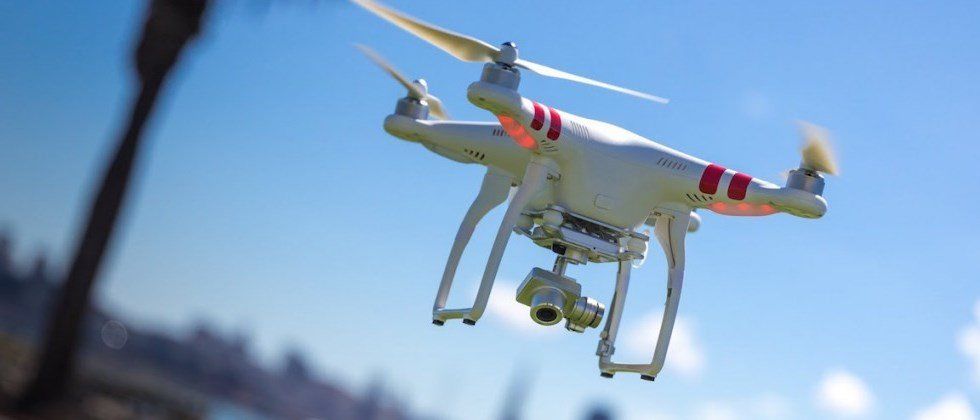 As the drones are becoming very popular among beginners, hobbyists, and professionals. There are at least 7 things you should consider before buying a drone. I hope you will find my 7 tips on what to think before you buy a drone helpful and insightful. Read more to find out how you can make the best drone shopping decision.
Cheap Drones Isn't Always For Beginners
Sometimes buying an expensive drone like the DJI Mavic 2 or Phantom 4 Pro is a better choice than it is to buy an HS700 Ophelia. Typically these expensive drones already included beginner mode that restricts its flying speed and control range so that new pilots like you can learn how to fly a drone. Furthermore, these advanced drones have multiple safety features such as obstacle avoidance detection systems, improved stability, and more.
It can be a smart investment choice to make if you prefer to buy an expensive drone right away than spending money on a few low-end drones first. Ultimately, it is up to you and how you decide to start your drone journey. My advice to you if you are not sure which drone to buy is just to pick one that you like the most and want to start with. That is how many buyers chose their first drone.
Flight Times Are Still Short
The majority of the consumer drones are powered by an electric battery. They last for a short time depending on what type of drones you are flying. If you are flying drones under $100, expect to see a flight time between 5 to 12 minutes. For drones that are between $300 to $1,000, you should expect to see flight time around 15 to 35 minutes.
Currently, the drones with the longest flight time you can buy are DJI Mavic 2 or Phantom 4 Pro, 31, and 30 minutes respectively. With the technology evolving at a rapid pace, the battery capacity may continue to expand. Shortly, we can see drones flying around for up to 45 minutes or even an hour without having to land and recharge the battery.
The Price of A Drone Is The Beginning
The price of a drone is just only the beginning. They are becoming as expensive as the technology is getting better. This means, longer flight time, more features, better camera quality, and other tidbits will only increase the drones' price. On the other hand, drones that have been out for a year or so have seen their price tag plummeted. For instance, you can easily buy a DJI Mavic Pro Fly More Combo pack just for around $1,000.
When the drone was first introduced to the market, they were so expensive and only catered to wealthy people or professional pilots. Now, toy-grade drones are affordable and accessible to all beginners. While high-end consumer products such as newly released DJI drones are becoming expensive. Most importantly, you should want to buy a drone that you will truly enjoy flying.
Everyone Will Assume You Are Invading Their Privacy
When you are flying a drone in the backyard, all of a sudden other people think you are invading their privacy. That's not always true at all. Majority of people have misleading perspective about the drones and thinks they own the airspace when in fact they do not own it at all. To clear misunderstanding, the Federal Aviation Administration established guidelines for remote pilots to adhere.
Typically, you need to maintain at least 50 meters away from people and buildings that are not part of the operations. This rule only applies to advanced drones with professional cameras such as DJI Inspire 2. Also, you can't use drones to inspect someone's else property at close range without their permission. In most parts, you can see what the drones see in plain sight and be okay with it. To register your drone with FAA, please read my guide on how to register your drone.
Everyone Thinks But You Drones Are Dangerous
Nobody wants to scream at blades spinning at 2,400 RPM heading in their direction like the world is ending. Unfortunately, some people think drones are dangerous, but you. Several drone industries are working hard to change these misleading perspectives by introducing several safety features as seen on DJI Mavic 2 or Phantom 4 Pro.
The latest safety features such as obstacle avoidance detection systems will stop the drone from crashing into an object. It also provides distance between the objects and the drone so that it can navigate around safely. Another feature that is found on Parrot Anafi is that if it hits an object, its propeller blade will stop spinning for safety reasons. As the technology evolves, the drones are becoming much safer for beginners and kids to fly around.
Furthermore, some drone industries offer safety training to teach new pilots how to use features right away and be aware of their surroundings. If you need to hire a private drone pilot to tutor you on how to fly a drone, you can book an appointment with us and we will arrange a meeting with you.
Finding Places to Fly Can Be Difficult
If you live in urban cities like Chicago, Philadelphia, or San Diego, it can be a little difficult to find places to fly your drones because of crowded areas and regulations that restrict where drones are permitted. For instance, in Chicago, you can fly your drone at Navy Piers, Parks, and Rivers as long as you maintain distance from people. You must research online and find information on what places you can fly your drones in these cities.
However, in rural areas, you are pretty much allowed to fly anywhere you want to. On the side note, if you are a traveler, tourists, or adventure and want to take your drone with you to another country. I highly recommend you read our drone laws by country so that you can become educated and aware of these country's regulations. Not every country has the same drone laws. In some cases, they are very lax about it while others ban them outright and will take away from you at the customs border.
Maintaining Your Drones Properly
Owning a drone is a cool thing. You get to learn how to fly, maintain, and sell products for money. But here comes a responsibility. Owning a drone is like owning a car. For cars, you need to do the oil change, repair brake, replace worn tires, and such. This is almost the same true for drones. You need to replace batteries after several hundred flight cycles and keep them at room temperature for optimized charging.
Plus, you need to learn how to do a pre-flight inspection to ensure that the drone is running properly. If something goes wrong, you should be able to fix it without having to send your drone for repair which can take at least one to two weeks. Maintaining the drones is a skill that you will naturally learn over time. Pretty cool, right?
Brace yourselves, the drone technology is here to stay and is destined to shape our lives sooner than later!
Related Article: Top 10 Best Foldable Drones for Beginners: The Ultimate Beginners' Guide
Tips for How to Buy A Drone
Buying a drone is easy, but picking the right drone can be a bit challenging. You want to pick the best drone that suits your preference. For starters, if you have never flown a drone before. You will want to spend a small amount on picking up a smart drone with a GPS module or a user-friendly starter quadcopter. Either way can work and doesn't cost you over $100. If you are mainly interested in learning how to fly and practice aerial photography. Then, you want to focus on the drones within a $70 to $100 price range.
Don't worry about the remote control distance, the quality of the camera, and features. The most important thing you should be focusing on is how durable the drone and how easy it is to control. As mentioned at the beginning of the guide, you want to find the best drone at its value. There are plenty of drones, but the best ones require some searching. This is why I made it very easy for you to find high-quality drones by making them accessible to beginners like you.
I hope you find my guide about how to buy a drone for beginners helpful and insightful. If you have any questions regarding the drones or just want to learn more. Feel free to drop a comment in the comments section below. We will get back to you as soon as possible and answer your inquiries. We are looking forward to starting a conversation about drones and stuff with you. Enjoy flying your drones and fly smart!