How to Charge Mavic Pro Battery: Guide for Dummies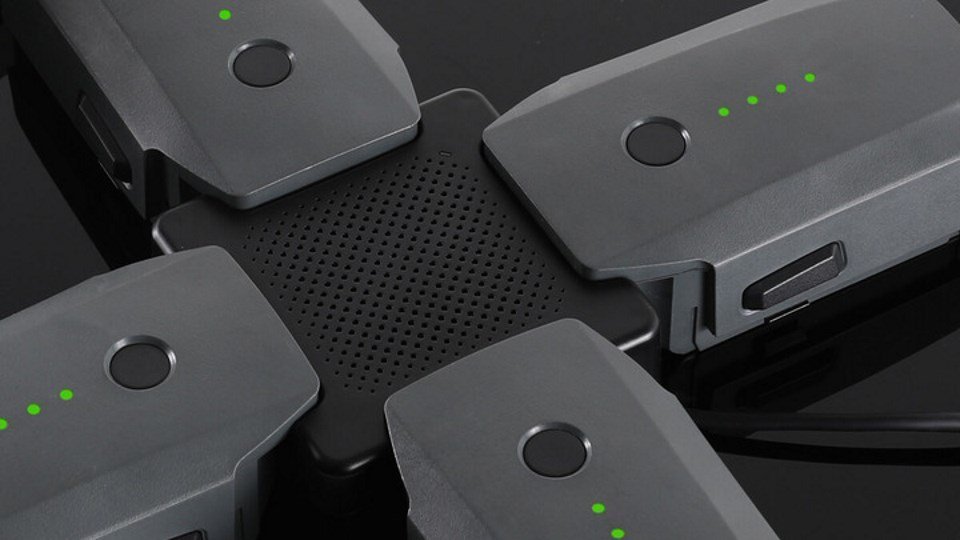 Welcome to our How to Charge Mavic Pro Battery: Guide for Dummies. This is intended for first-time flyers and beginners who recently own a Mavic Pro drone (See Price) and want to know how to charge the intelligent flight battery (See Price). Before I start explaining to you about how to charge the Mavic Pro battery. There are a few things you need to know first. Since the batteries are made of Li-Po which is a fire hazard. Several safety mechanisms are already included on the battery, but you should also take precautions.
First of all, the Mavic Pro battery is modularized that is built to protect the juice inside against overcharge and discharge. Typically, if you charge the battery and it starts taking in more power than what is necessary, it increases the risk of fire hazard. The Mavic Pro batteries are already built to protect against these hazards. Therefore, you don't have to worry that much about fire hazards. The only thing you should be on the outlook for any signs of nick and improper charging. But that's all about it.
Method 1: Charge Mavic Pro Battery via Battery Charger
One of the most basic and simple methods to charge the Mavic Pro battery is using the battery charger that is included in the package. The charger will have a connector that looks like a long rectangle shape that fits onto the battery. Plug into the wall to start charging the battery. This is a simple way to charge a single battery, but not effective for multiple batteries.
Method 2: Charge Mavic Pro Battery via Battery Hub Charger
If you happen to have multiple batteries, you'll need to order a battery hub charger (See Price). This battery hub charger can charge up to three batteries individually. Instead of having to replace the battery manually every time it is fully charged. The battery hub charger charges all the batteries and sets them ready for flight missions easily. Not just only that, you can charge your Mavic Pro remote controller (See Price) with that battery hub charger too!
Method 3: Charge Mavic Pro Battery via Car Charger
If you travel around a lot and don't have reliable access to an electric source. You can order a car charger for your Mavic Pro batteries. It works the same as the number one method, except you'll need to make sure that the car has enough power to support at least 13.7 watts. Depending on your car specifications, some can charge the batteries while the car isn't running. However, in some cases, you only can charge the batteries while your car is running. This method can be a little challenging, depending on how much you travel and how many batteries you bring.
Mavic Pro Tutorials, Guides & Tips
I hope you found my guide on how to charge the Mavic Pro battery helpful and insightful. If you have any questions, please feel free to drop a comment in the comments section below. Again, we have several Mavic Pro tutorials and guides that are worthy enough to check out. We think you will find these guides helpful in answering any questions that you might have such as charging your remote controller or flying the drone.