Ever want to fly a smart camera drone that is super easy for beginners with no prior flight experience? In our SNAPTAIN SP500 review, we are introducing this drone. This is a GPS-based drone that features a built-in module, allowing advanced flight functions for simpler flying experience as well as intelligent flight modes.
GPS-based drones are becoming more and more popular. Mainly because they are the perfect choice for beginners. But, also because they are capable of performing advanced flight modes such as Orbit Mode, Follow Me, and even Gesture Mode. If you are looking to have your hands on one of these foldable camera drones that are easy to fly.
Then look no further, because in our in-depth review about SNAPTAIN SP500 drone we will go through all the details. We assembled an in-depth SNAPTAIN SP500 camera drone review to help buyers like you make an informed decision. Stick with us and let's prop up the propellers to find out whether you should buy this camera drone.
Introduction to SNAPTAIN SP500 Drone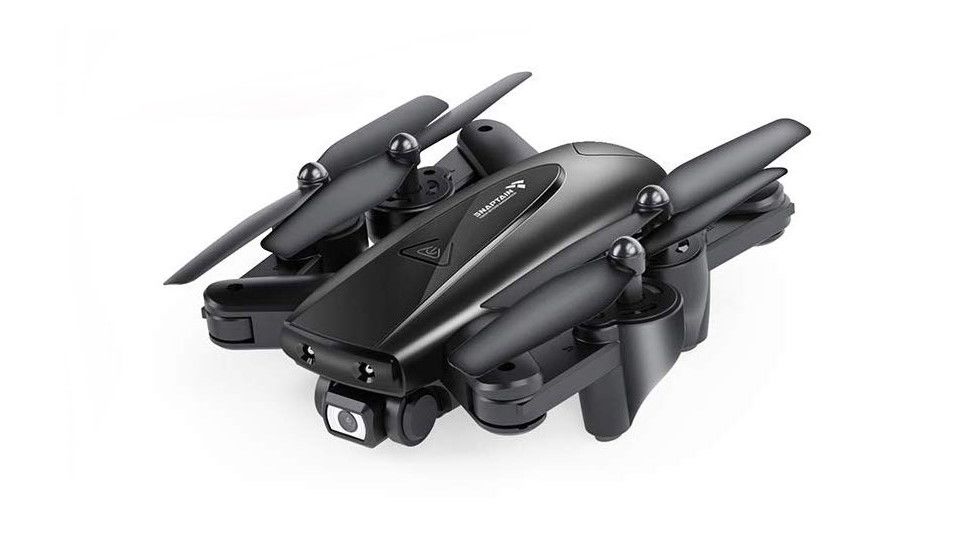 CAPTAIN SP500 Drone
Remote Controller
(2) Batteries
USB Charger
Propeller Guards
Propeller Blades
Screwdriver
User Manual
Unlike toy-grade drones, SNAPTAIN SP500 is a great introductory drone that incorporates powerful flight performance and advanced features that demonstrates its true aerial capabilities. We especially like how this camera drone features a jet black coating that makes it interesting and appealing. Not just only that, the quality material is high that makes it durable and tough.
In addition to that, the foldable motor arms provide a layer of protection against impacts. The camera is 1080P HD and located in the front-mounted on a 1-axis gimbal stabilizer. Which makes it somewhat comparable to the popular Eachine E520S and Holy Stone HS700D Ophelia. When folded, you can easily store SNAPTAIN SP500 in your traveling backpack.
This camera drone is advanced enough that comes with the easy power button. The battery is modularized for simple and fast swapping without any wiring. It is also optimized to deliver better flight performance and energy to the drone. Design-wise, SNAPTAIN SP500 rocks the build & design quality with its modern technology.
Flight Performance
In the next part of the CAPTAIN SP500 camera drone review, we are going to talk about its flight performance. One of the main advantages that this GPS-based drone brings to the table is its impressive flight performance. Thanks to a modularized battery which can deliver power more effectively, resulting in higher RPM and longer flight time.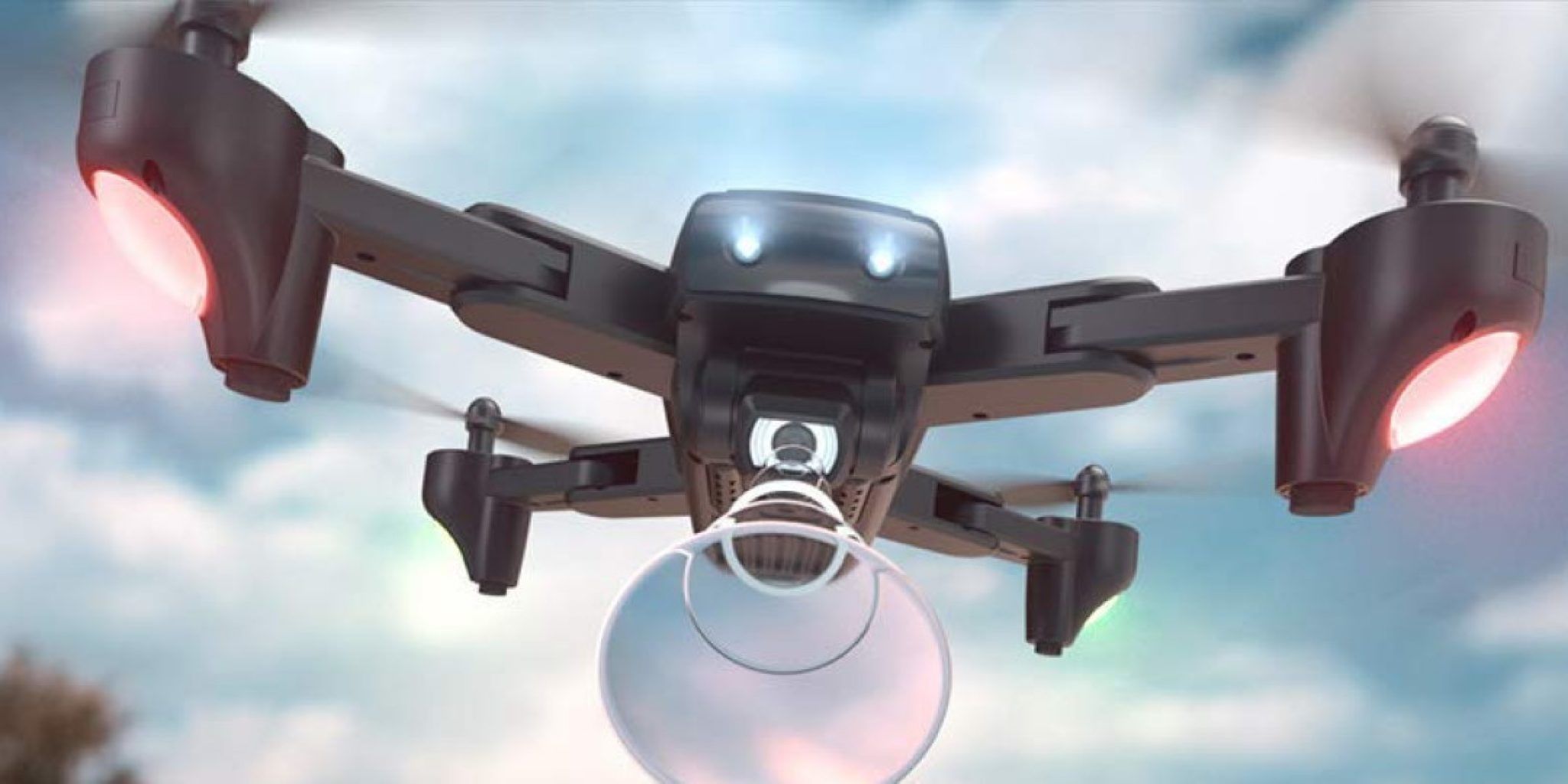 The integration of the GPS module also helps the drone optimizes its flight performance by minimizing drifting power. Which helps ensure the remote pilot can navigate in the skies with relative ease. Most of the flight performance is easily done through automatic functions such as takeoff/landing.
If you are new to the world of drones, you will be happy to learn with the fact SNAPTAIN SP500 has a two-speed model. By default, it will be at the slowest speed setting so that you can learn the basics of flight controls. Once you master the basics, you can switch to advanced flight mode and experience its true force. Enjoy flying up to 220 meters thanks to the upgraded and professional-level remote controller and up to a total of 30 minutes of flight time.
Features
Believe it or not, SNAPTAIN SP500 is a GPS camera drone that comes with a lot of features. Typically expensive drones such as Phantom 3 and Autel EVO are equipped with a load of features. But SNAPTAIN made it possible with their newest SP500 camera drone. At the price tag that this drone is going for, you can perform intelligent flight modes such as Orbit Mode, Follow Me, and even Gesture Mode.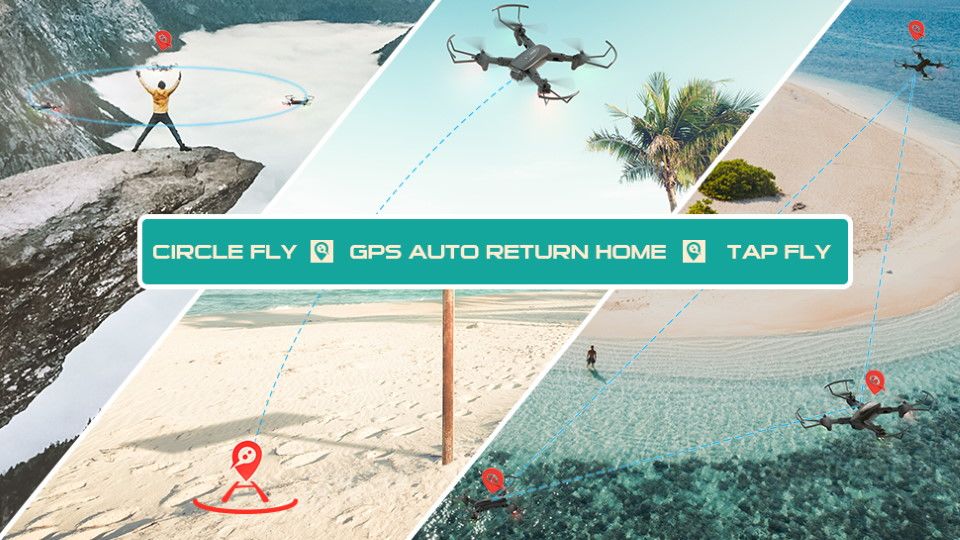 One of the main advantages that this camera drone brings to the table is the ability to adjust the camera remotely. Because it has a built-in GPS module lets you do that up to the 40-degree difference. Which gives you even more flexibility when it comes to shifting the aerial perspective. In addition to that, you can combine with its precise camera using custom flight waypoints to create beautiful footage.
Aside from that, SNAPTAIN SP500 drone comes with altitude hold, optical flow system, headless mode, and speed mode. For some of you who are not familiar with what headless mode. It allows you to pilot the drone based on the direction you are pushing the remote controller movement lever at instead of flying on the direction the drone is facing at. This feature makes it a lot easier for beginners to fly the drone.
Remote Controller
CAPTAIN SP500 drone review isn't completed without talking about the remote controller. On our first glance, the remote controller that this camera drone uses is by far one of the best looking. Not to forget to mention that it looks very professional and stylish. It is clean, easy to use, and very simple enough for a beginner to understand what each button does.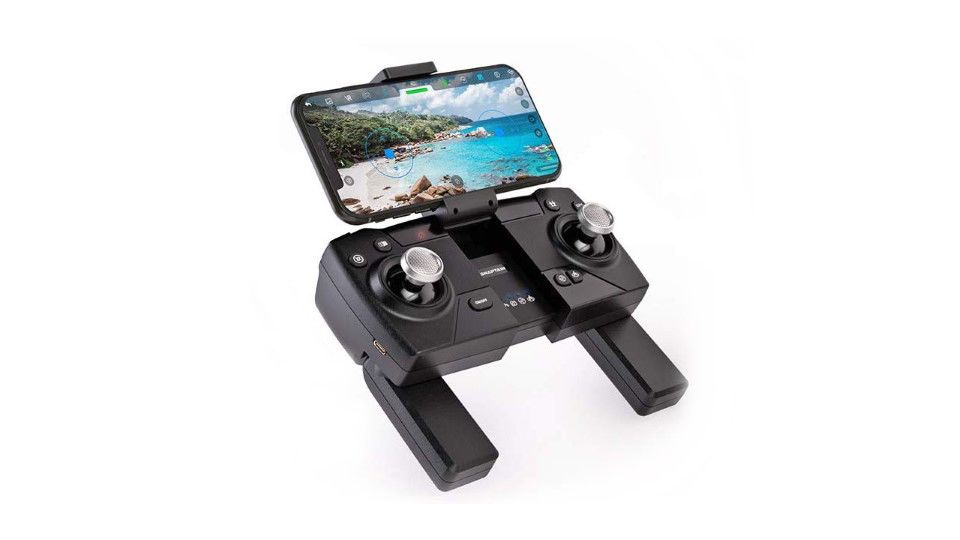 We also liked how this remote controller comes with two built-in handle arms that make it easy to handle for prolonged flight session. Furthermore, it has a foldable phone mount holder which lets you insert your smartphone to view the video in real-time. Unlike other remote controllers, this is completely rechargeable via USB charger.
When fully charged, it provides a running time up to approximately 1.5 hours. Which is pretty good for an affordable camera drone with a high-quality remote controller. Although, you can command SNAPTAIN SP500 drone using your smartphones via connecting with the app. Alternatively, you can use your hand motions.
Customer Experience
With a 4.3 out of 5 average rating in Amazon, 65% of the customers who reviewed the SNAPTAIN SP500 gave it five stars. The consensus from the most positive reviewers is that the drone is very easy to fly. They also love the drone's cool smart features, especially the altitude hold, headless mode, emergency stop, and one-button take-off/landing. The fact that it is foldable and has a 1080p camera with a microSD card slot is a big plus. The manual was beneficial as well, making it easy for a beginner to operate the drone. It even has pictures for the added visual guide. Just keep in mind that it is not advisable to fly the drone during windy conditions. Besides that, the fliers of SNAPTAIN SP500 have no regrets purchasing it.
Final Verdict
The main question is should you buy SNAPTAIN SP500 camera drone. If you are looking for a smart camera drone that is easy to fly and packed with features, especially strong performance. Then you should buy a SNAPTAIN SP500 drone. This quadcopter boasts a total flight time up to 30 minutes and a maximum remote control distance of up to 220 meters.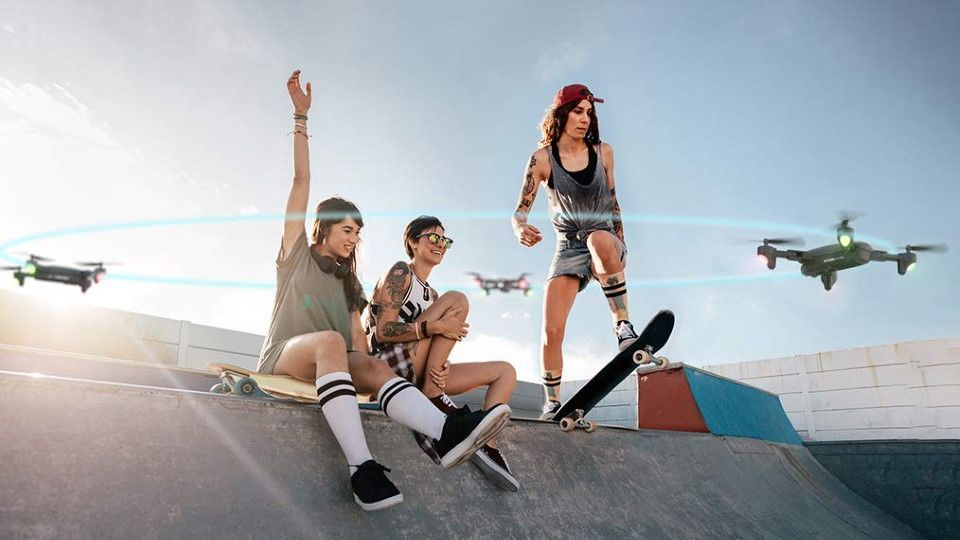 In addition to that, it comes with a built-in 1080P HD camera mounted on a 1-axis gimbal stabilizer for smooth and precise footage recording. Beginners also will love this drone because it is crafted with high-quality material. Which provides the drone with improved durability and resistance against impact. Thus, making it one of the best drones under $200.
Overall, we highly recommended SNAPTAIN SP500 camera drone to beginners and recreational remote pilots. If you are still curious to see what your other options are, we recommend checking out our best drones under $300 and the best drones under $500. Thank you for reading our in-depth review of SNAPTAIN SP500. Happy flying and fly smart!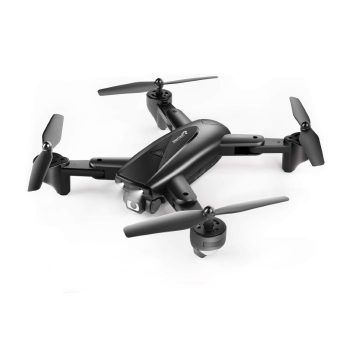 Set Lowest Price Alert
×
Notify me, when price drops
Set Alert for Product: SNAPTAIN SP500 Foldable GPS FPV Drone with 1080P HD Camera Live Video for Beginners, RC Quadcopter with GPS Return Home, Follow Me, Gesture Control, Circle Fly, Auto Hover & 5G WiFi Transmission - $149.99
Last Amazon price update was: October 31, 2023 7:41 pm
×
Product prices and availability are accurate as of the date/time indicated and are subject to change. Any price and availability information displayed on Amazon.com (Amazon.in, Amazon.co.uk, Amazon.de, etc) at the time of purchase will apply to the purchase of this product.
Editor's Review
SNAPTAIN SP500 is an advanced camera drone that encompasses simple, easy to fly controls, and durable material for beginners. With a good flight time and remote control distance, it has never been that easy to capture high quality stills and videos. We highly recommend SNAPTAIN SP500 for beginners and recreational remote pilots.
PROS
Built-in 1080P HD Camera.
1-Axis Gimbal Stabilizer
Easy to Fly.
Affordable.
Ideal for Beginners.
Integrated GPS Module.
Durable Design.
Exceptional Craftsmanship.
Long Flight Time.
CONS
Limited remote control distance.
Quality of Camera is Average
Add your review
|
Read reviews and comments