CAPTAIN SP510 is another popular GPS-based drone that was recently launched. If you are an avid remote pilot looking to become a professional aerial photographer someday in the future. Then look no further because SNAPTAIN SP510 is the perfect entry-level camera drone that will teach you the basics of flight controls as well as capturing aerial shots.
Through researching this camera drone and sifting the customer reviews, we are thrilled to share with you that we have assembled an in-depth SNAPTAIN SP510 drone review. The purpose of our review is to help buyers like you make an informed decision on whether to buy this camera drone.
While there are plenty of popular camera drones such as DJI Mavic Mini and Autel EVO. CAPTAIN SP510 is introduced as a beginner-friendly at an affordable price tag that offers an alternative option for the aspiring remote pilots. Without further ado, let's find out what the buzz is all about.
Introduction to SNAPTAIN SP510 Drone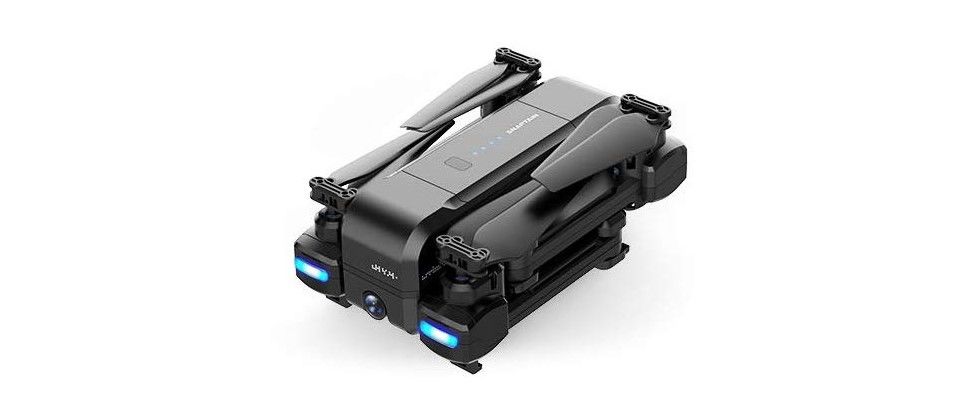 CAPTAIN SP510 Drone
Remote Controller
(4) Propeller Blades
USB Charger
USB Cable
Battery
User Manual
On the first impression, SNAPTAIN SP510 looks very similar to the more popular Contixo F24 and Holy Stone HS270. However, this foldable camera drone took a very different approach by incorporating a GPS module and brand design. CAPTAIN SP510 is much compact and slightly larger in body dimension that makes it incredibly easy to handle and carry even for a beginner.
Its foldable motor arms can be extended outwards when you are ready to fly. When the drone isn't in use, the motor arms provide an additional layer of protection against impact along with its high-grade aluminum material for improved durability. The built-in LED lights are positioned on the motor arms that provide visual support during your flight session.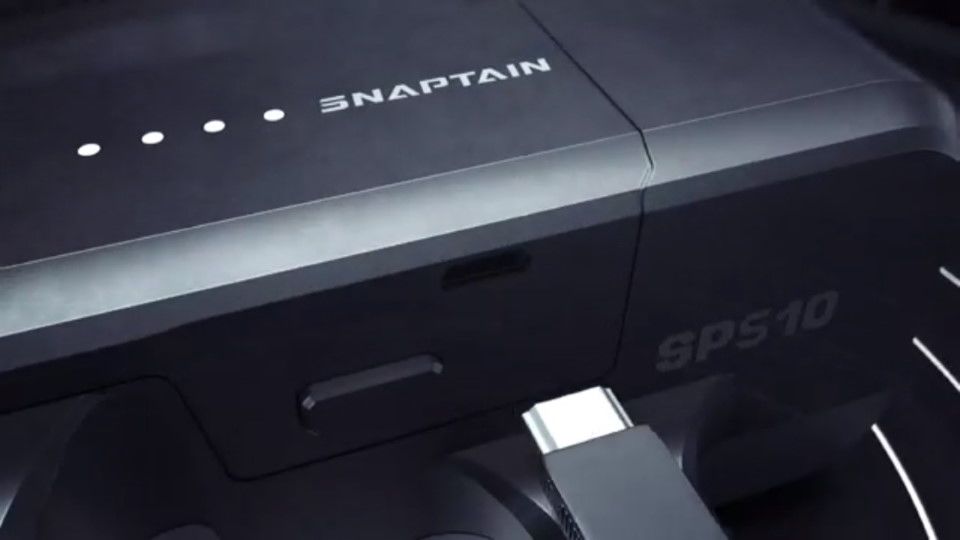 Unlike other drones, SNAPTAIN SP510 features an innovative battery design that lets you keep it on the drone and recharge on the go. Which makes it super easy to power a drone without ever removing the battery at all. This innovative design also protects against overcharging and discharging that is highly sought after.
CAPTAIN SP510 drone is also equipped with a front-facing camera that boasts 2.7K HD resolution. One of the main advantages that these GPS-based camera drones have is the ability to adjust the camera remotely while in-flight sessions. CAPTAIN SP510 is slightly heavier than its counterparts, but overall the design revolving portability and compact is top-notch.
Flight Performance
Getting to know how well a drone performs is the utmost important part of all drone reviews. In our in-depth SNAPTAIN SP510 drone review, we are going to talk about its flight performance. As we know that this camera drone has a maximum flight time of 16 minutes. Which is well above the average for the best drones under $200. Plenty of flight time allows you to soar around and capture stunning aerial shots.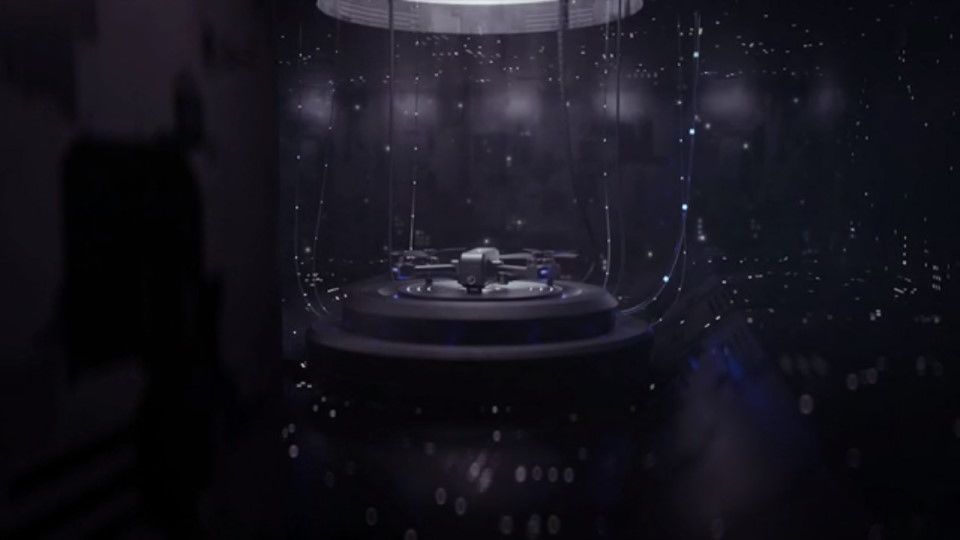 In addition to that, SNAPTAIN SP510 drone has a mouthwatering maximum remote control distance up to 500 meters. Which gives you plenty of flying space to soar the drone. When it comes to performance, specifically winds. This GPS-based drone has no problem handling it thanks to the integration of a GPS module that helps the drone maintain a precise hovering position.
It also eliminates the need for a remote pilot to maintain a steady flight position. The majority of its flight performance is done automatically to streamline the remote pilot's experience. Functions like takeoff/landing/return to home when the battery is low / and more are done automatically. This gives a great degree of flexibility and a smooth learning curve for even the rookies.
Features
Believe it or not, SNAPTAIN SP510 drone is packed with a ton of features. Typically, we think that small products don't come with a lot of features. This is opposed to what these foldable drones are capable of. When DJI Mavic Pro was introduced, it was packed with a ton of features from intelligent flight modes to capturing aerial shots to allowing you to make modifications to the camera.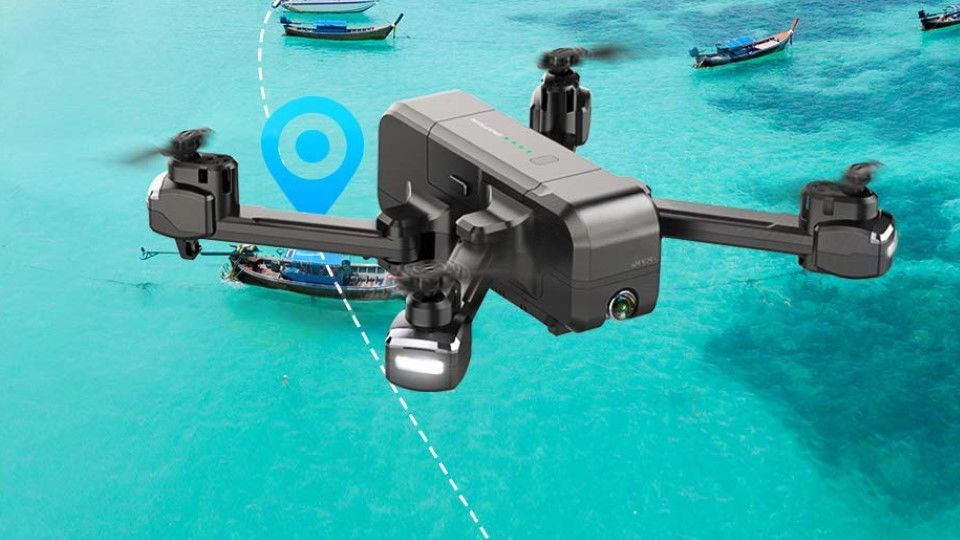 This still holds for the foldable camera drones like SNAPTAIN SP510. With this drone, you can perform intelligent flight modes like Follow Me, Orbit Mode, Gesture Mode, and Waypoint Mode. The fact that it comes with a built-in GPS module makes it an incredible intelligent drone that is capable of performing modes independently without the help of a remote pilot.
Furthermore, you can adjust the camera remotely as well as keeping an eye on the battery status. Not to forget to mention that SNAPTAIN SP510 drone also features speed mode. Which is a huge plus for beginners who wants a drone that will teach them the basics of flight controls? By default, it will be at the slowest speed setting. Once you mastered the basics, you can adjust the speed mode based on your skill level.
Remote Controller
Finally, we are going to talk about a remote controller that is included in the package. At first glance, this is by one of the best looking remote controller that goes nicely with SNAPTAIN SP510 camera drone. It features two built-in handle arm that supports with handling and for improved grip. Unlike toy-grade drones such as HS170 Predator and HS150 Bolt Bee that comes with cluttered buttons.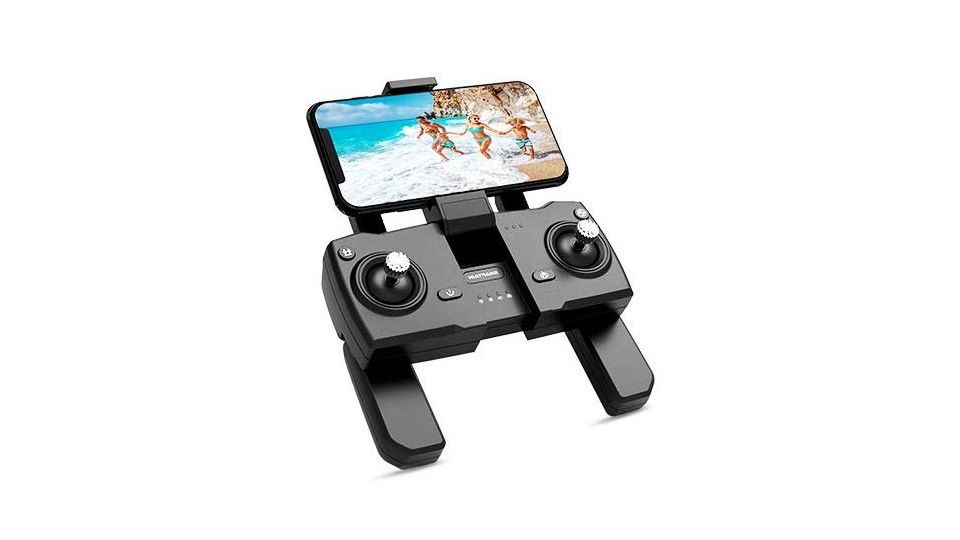 CAPTAIN SP510 remote controller is very simple and straightforward. There aren't too many buttons on it which makes it incredibly easy enough for a newbie drone pilot to learn how to fly this drone. Each button comes with an inscription on it that tells you what they do that eliminates the need to look into the user manual (seriously, don't throw it away).
And this remote controller utilizes two true antennas that help maintain a precise communicate at great length. Which is why SNAPTAIN SP510 drone can go up to 500 meters. Plus, you can insert your smartphone onto this remote controller. Which gives you the option to capture stills and videos and store on it. Alternatively, you can buy a 64GB microSD card and install it onto the drone to store true resolution quality footage.
Customer Experience
Whether it's a beginner or a seasoned drone pilot, customers love the Snapstain SP510. For them, it is the best compact drone with the capabilities of a large drone. For the beginners, they appreciate the Beginner's Mode feature as it enables them to set the flight distance. This way, they are sure they won't lose their drone. For them, the pros of the SP510 are its compactness, easy and ready to fly, auto takeoff and landing features, controller battery life of 10 hrs, and an excellent flight range of 300 meters, among many more. Perhaps the only con they could point out is that this drone cannot be flown in high winds. Besides that, they consider the SP510 as worth their money.
Final Conclusion
As we conclude the SNAPTAIN SP510 camera drone review. You are probably asking yourself this question, should I buy this drone? If you are going to ask me that question, I would say yes without hesitation. Because SNAPTAIN SP510 is one of the best drones under $200 that have taken an innovative design approach combined with stellar performance and high-quality camera.
With a built-in 2.7K HD camera, you can easily capture stunning aerial stills and footage that will draw in your family and friends. Plus, its battery is one of the most interesting and innovative design ever. It won't be that long until other brands pick that up and integrate that design feature onto their future drones.
If you are looking for a starter drone packed with features and is easy enough for you to learn how to fly. CAPTAIN SP510 is your best choice. Albeit it has a price tag under $200, it is considered a smart investment because you will learn the basics of flight controls and aerial photography at the same time. Which will give you the skills you need before you spend on one of these professional-grade camera drones. Happy flying and fly smart!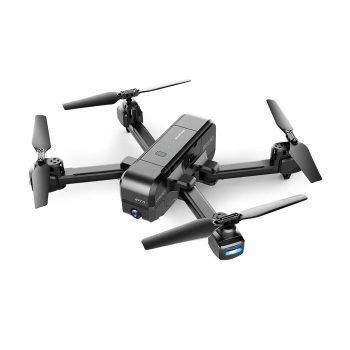 Set Lowest Price Alert
×
Notify me, when price drops
Set Alert for Product: SNAPTAIN SP510 Foldable GPS FPV Drone with 2.7K Camera for Adults UHD Live Video RC Quadcopter for Beginners with GPS, Follow Me, Point of Interest, Waypoints, Long Control Range, Auto Return - $169.99
Last Amazon price update was: September 16, 2023 9:11 pm
×
Product prices and availability are accurate as of the date/time indicated and are subject to change. Any price and availability information displayed on Amazon.com (Amazon.in, Amazon.co.uk, Amazon.de, etc) at the time of purchase will apply to the purchase of this product.
Editor's Review
SNAPTAIN SP510 GPS camera drone is an innovative quadcopter that revolves around portability and compact design packed with stellar flight performance. With above the average flight time and remote control distance, it allows beginners to experience the thrill of flight thanks to its built-in 2.7K HD camera. This camera drone is durable thanks to high-quality material that provides protection against impact. Overall, a solid GPS camera drone for beginners.
PROS
Very durable.
Good flight time.
Easy for beginners.
Affordable price tag.
Gradual learning curve.
Built-in GPS module.
2.7K HD Camera.
Add your review
|
Read reviews and comments