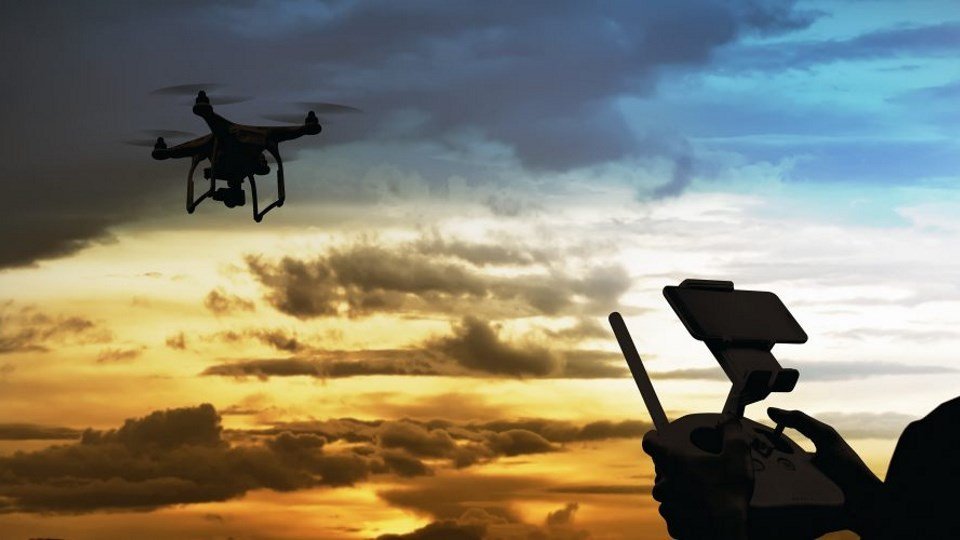 As the number of drones flying in the skies is growing at an explosive pace. More and more people who own a drone wants to become a commercial remote pilot. However, to make money with drones for commercial purposes, they must take and pass the FAA Part 107 exam. Granted, you can do it the old fashioned way by going through the FAA remote pilot guide that is dense, hard to read and can be quite confusing.
Or you can simply take a training course with Drone Pilot Ground School that covers all the information you need to know before you take an actual exam. Each FAA exam you take at any of these listed testing centers will cost you a $150 fee. Plus, it is much harder than a driving license because you are required to demonstrate your airman knowledge such as reading an aeronautical map, loading capacity, airspace classes, and more. Without the help of the Drone Pilot Ground School, it would've not been possible to pass the exam with a respectable score of 94%.
With the rise of new pilots wanting to make money with their drones. Being licensed and have airman knowledge is more important than ever to help create a safer sky for everybody. So what is the deal with rising of Drone Pilot Ground School and how can they help train better remote pilots?
Drone Pilot Ground School Explained
The Drone Pilot Ground School is an at-home drone ground school training course for sUAS pilots looking to pass the FAA aeronautical knowledge test and become certified drone pilots. Their goal is to help educate sUAS pilots on how to observe the weather, read the map properly and know flight navigation safety. It was created by Alan Perlman who is an FAA-certified drone pilot, journalist, and instructor with the help of an FAA-certified flight Instructor.
Drone Pilot Ground School makes studying the materials for the FAA exam easier by delivering the content that is simple, easy to understand concepts and not just it also teaches you how to pass the test. It features a twin approach of interactive videos and text/images. This is especially a nice way to accommodate learning styles for those who are visual/audio learners or prefers to read. In the course, 10 different chapters cover a wide range of topics from operating limitations to airspace classes.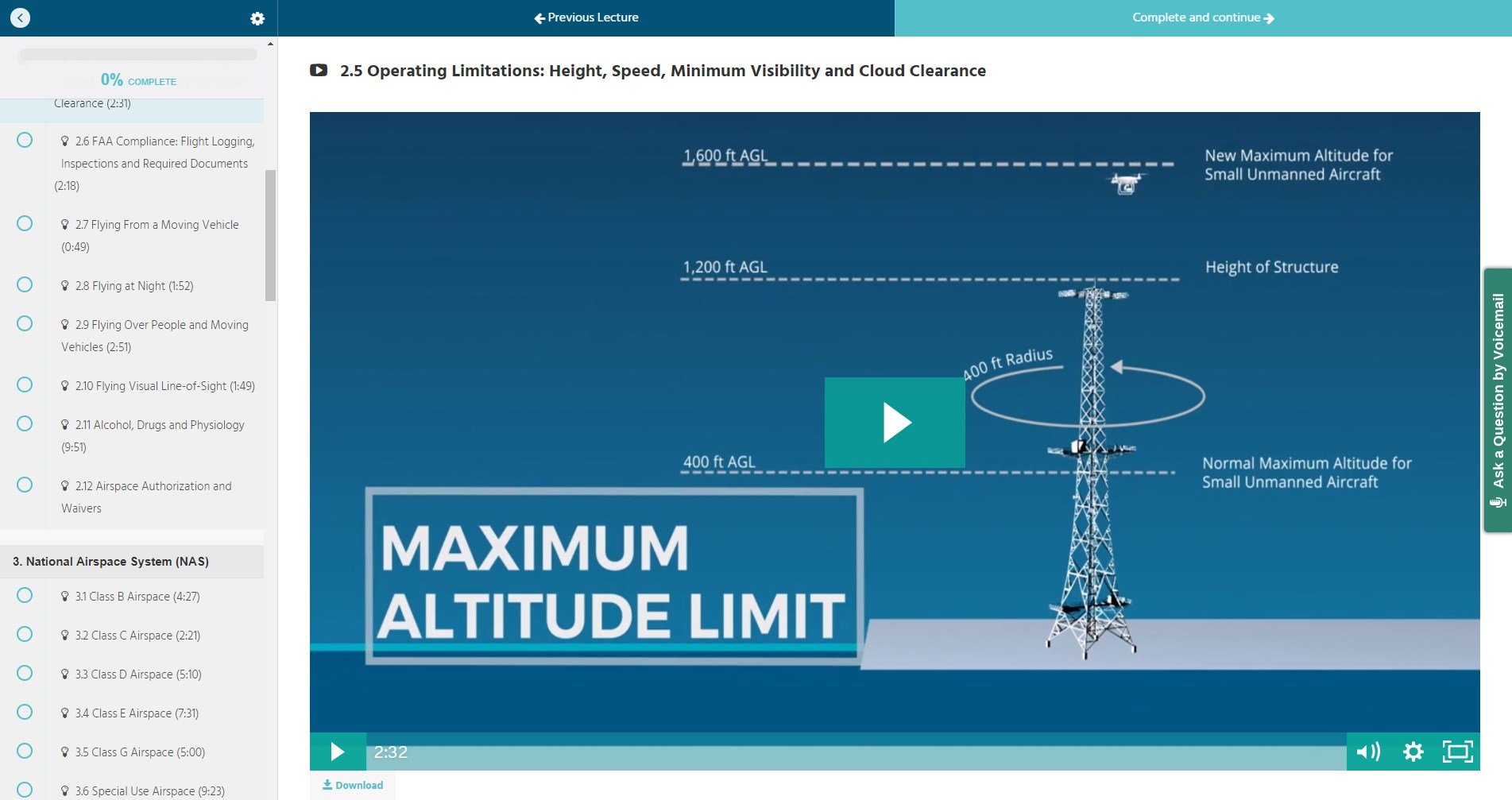 The Drone Pilot Ground School is designed to help new and existing pilots become knowledgeable of the airspace regulations, safety and weather observing. It has a hefty price tag of $299 which is probably more than enough to make you pause for a while. However, you will have lifetime access to all of the information that constantly gets updated as the drone laws and regulations evolves.
Who Can Become Certified Drone Pilots?
Any sUAS pilots who are looking to become a certified remote pilot. But there is a catch if you want to be eligible to get the Part 107 license. According to the FAA regulatory framework for small unmanned aerial systems, commercial drone operators will be required to:
Pass the Aeronautical Knowledge Test at one of around 700 FAA-approved knowledge testing centers across the United States. That's what our Drone Pilot Ground School course prepares you for.
Apply for and obtain a Remote Pilot Certificate with a small UAS rating (like existing pilot airman certificates, this never expires).
Pass a background check by the Transportation Security Administration (this vetting happens automatically during your application process).
Pass a recurrent aeronautical knowledge test every 24 months.
Be at least 16 years old.
Make available to the FAA, upon request, the small UAS for inspection or testing, and any associated documents/records required to be kept under the proposed rule.
Report an accident to the FAA within 10 days of any operation that results in injury or property damage over $500.
Conduct a preflight inspection, to include specific aircraft and control station systems checks, to ensure the small UAS is safe for operation.
These are just the iceberg of much wider responsibilities that you will acquire over time. The focus of becoming a certified drone pilot is to create a network of professional aviators family leading to safer skies. While the job duties are what you will learn while piloting. Safety is the highest priority and you need to be able to demonstrate aeronautical knowledge.
Why Drone Pilot Ground School
If you are looking for the best drone training course to start with. You will want to pick one that has lifetime access, regularly updated content, one-one sessions, crafted by professional and educated FAA-certified pilots/instructors, and most importantly, delivering the content that you can study, learn and pass the exam.
The Drone Pilot Ground School has more than +10,000 students who took their course. With a 99% success rate, it is hard to see why you shouldn't take their course. Plus, if you take the FAA exam and fail it. They will cover your $150 fee for free. Their money-back guarantee ensures that you will success with their course materials.
With more than 800 positive customer reviews on their site. It is easy to see how many people are happy with the services they provide. In addition to how they put the students first so that they get the best tools and resources to pass the exam. Do you want to pass your FAA exam with flying colors? If so, then the Drone Pilot Ground School is the best choice. Read my full in-depth review of Drone Pilot Ground School to find out more information.