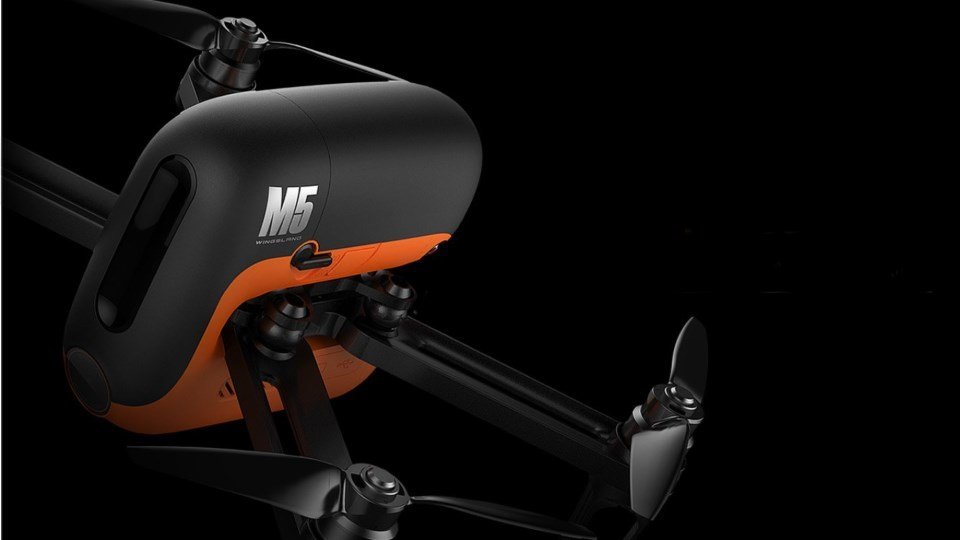 Over the last few years, the drone industry has been dominated by DJI. With a deep pocket line, they are well known for Mavic 2, Phantom 4 Pro and of course, the Inspire 2. But, many great drones are worth checking out. In case, you might be wondering who are the other drone companies, such as Wingsland drones?
This week, we are looking at another rising star company that has been around for quite some time. They just have started stepping up their game. Introducing the Wingsland drones. The company launched in 2014 as a spinoff of ENLIGHT, a Chinese-based company that focused on making light. As of now, the drone company has a lineup of three drones, including the famous S6 drone. All of their drones range from $100 to $500 that targets a specific audience mixed of beginners to experienced remote pilots.
While it is likely that DJI won't dominate in these price ranges, they will dominate the high-end space. Wingsland is looking to make the name for themselves in the market. Aerofly Drones recommends people to start their drone journey with inexpensive, toy-grade drones. However, I think you will prefer to fly a $100 drone into the swimming pool than your $1,000 quadcopter, right? Trust me, I have heard many stories like this happening before.
Without further ado, I am going to showcase three Wingsland drones to you.
Top 3 Best Wingsland Drones For Sale
Wingsland X1
Introducing the Wingsland X1 racing drone. It is a close resemblance of popular DJI Tello and CoFight IN 1802 drone. However, the Wingsland X1 drone is geared toward racing with its high-speed flight mode. With built-in Optical Flow Positioning Systems to help you achieve indoor hovering and stabilized high-speed racing mode easily. Plus, it features built-in 720p HD camera with digital transmission system that lets you seize the moment easily. The camera can be adjusted up to 15° upward and downward.
Not only it is quite sturdy and nimble, but the Wingsland X1 is also built with a high-strength composite fuselage and modularity design to secure the flight and makes maintenance simple. A single battery gives an average flight time of 10 minutes. Which in my opinion is quite good for a drone with a price tag under $100. This quadcopter is the best drone for beginners who wants to learn how to race a drone. The X1 is truly a masterpiece crafted with care and professional craftsmanship.
Key Specifications:
Flight Time: 10 Minutes
High Strength Composite Fuselage for better durability and modularity design
720p HD Camera with digital transmission system
FPV Mode
Optical Flow Positioning Systems
back to menu ↑
Wingsland S6
At last, the most powerful foldable pocket drone have arrived. The Wingsland S6 drone has earned a well reputation for its built-in 4k HD camera that delivers high level of details. It utilizes 3-axis gimbal systems that provides a smooth and stable videos. Not only it is super beginner friendly, it features Wi-Fi App control, return home mode, follow me and of course orbit mode.
The Wingsland S6 is the new hot thing for selfie drones by redefining the experience of what it is like to own a selfie drone. You might be wondering what is a selfie drone. It is a small-sized drone designed to take photos and videos of a friend in a fashionable style. Because Wingsland S6 drone features a 4K HD camera, it is easily one of the most powerful selfie drones on the market. It even has its own built-in comprehensive obstacle avoidance and camera control with a 360-degree field of view. This foldable pocket drone is the perfect choice for traveling, ski trip or even beach!
Key Specifications:
Flight Time: 10 Minutes
Foldable Motor Arms
4K 30p UHD Camera
Accessories (Boom Boom, Emoji and Searchlight Module)
Comprehensive Obstacle Avoidance
back to menu ↑
Wingsland M5
One of the most important feature that Wingsland M5 introduces is the shock absorption. It provides protection and smooth takeoff / landing that reduces the impact of shock, especially fragile parts such as camera and the like. Not only it ensure your drone is well-protected, it helps makes sure that the copter has a smooth flight while in the air.
Furthermore, it has a built-in GPS mode that gives you the ability to set Wingsland M5 on follow me mode. This is a nifty feature to have and can be used for multiple video purposes such as filming you driving in the car or walking around the cities. The Wingsland M5 uses dual satellite positioning systems that provide a much more accurate GPS coordination. In an event you should lose the drone, simply press smart return to home feature and it will pilot back to the landing point automatically.
Finally, it has a built-in 4k camera that delivers crystal-clear visual quality that is important for taking photography and videography. Additionally, it has ultrasonic sensors for detecting obstacles to help new pilots fly safer. Plus, the drone comes with LED lights that assist with visual positioning. You will be able to capture special moments in high quality without any issues.
With multiple layers of safety features, the drone comes with alarm systems that let you know when the battery has reached a critical level. Overall, we think this drone is a high-quality product designed for beginners and pilots who wants to become an aerial photographer.
Key Specifications:
Flight Time: 18 Minutes
4K 30p UHD Camera
Dual satellite Positioning Systems
Ultrasonic Sensors
Multiple Layers of Safety Features
Which Wingsland Drone Should You Buy?
Any Kingsland drone is great. They are built and crafted with professional craftsmanship to meet beginners and experienced pilots' expectations. Depending on what type of drone you are looking for. The Wingsland X1 drone is perfect for beginners and racing purposes. While the S6 drone comes with multiple modules that can be installed such as searchlight and Boom Boom just like the Parrot Mambo combo pack.
However, the Wingsland M5 drone is built for much more advanced and experienced remote pilots. They are also a great starter choice for those who are interested in aerial photography. I also recommend you to read my article on 8 tips drone photographers should know when flying their drones. You will gain insights on how to capture perfect shots that can be printed for a canvas to grow your own drone business.
I hope you found our article helpful and insightful. If you do have any questions about these Wingsland drones. Please feel free to drop a comment in the comment section below and we will get back to you as soon as possible. Also, I highly recommend you to bookmark our Wingsland drones guide because we will continue to update the content as more products are being available on the consumer market.
Editor's Pick: