Top 25 Best Reasons Why You Buy Drones For Beginners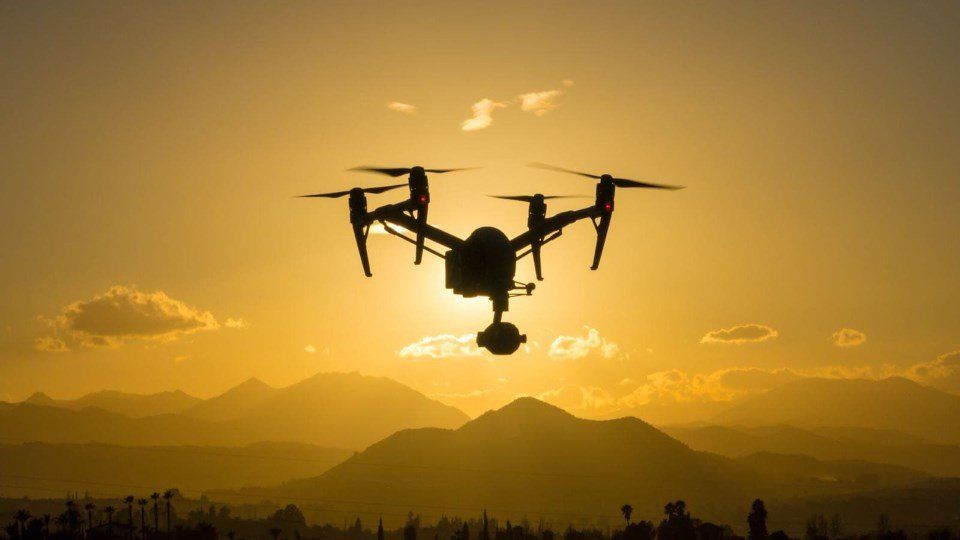 The drones are quickly becoming an important instrument in everyday business. They're being used for managing the crops and assisting law enforcement agencies with solving their cases. There is a good chance you probably have seen a drone flying overhead with its low humming noise. You might be wondering why the drones are incredibly popular these days.
Well, in this guide I'm going to share my top 25 amazing reasons why you should buy drones for beginners. If you're thinking of getting one, but you aren't sure whether you should buy it. I recommend that you read my article about How to Buy a Drone: Guide for Beginners. It'll explain to you how to choose and buy the right drone just for you. As the drone market is constantly evolving, I recommend you bookmark this guide for reference or if you need to convince someone to get a drone.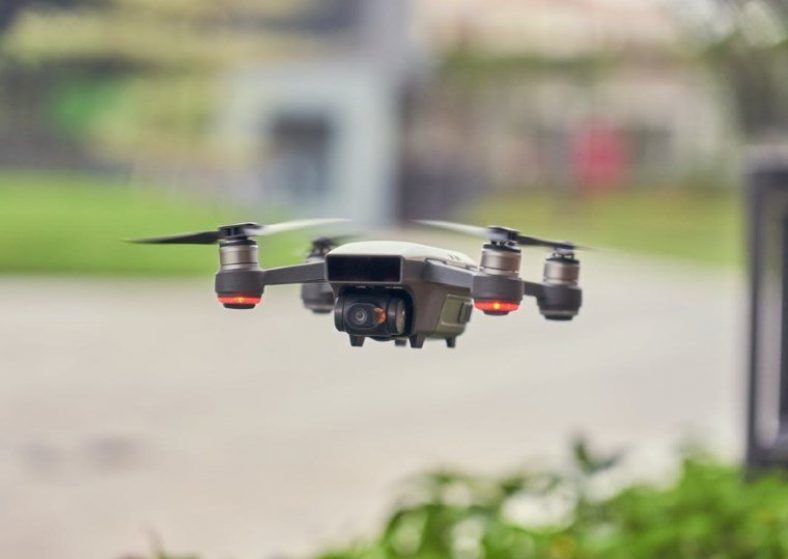 Let me share my experience with you. I became interested in drones three years ago. The Bolt Bee drone was among one of the first quadcopters that I own and truly enjoyed it a lot. Not only they are fun to fly around, but the cheap drones also offer a lot of features and training skills that beginners need to develop before spending on expensive camera drones such as the Mavic Pro.
Throughout my experience flying the drones, there are plenty of amazing reasons why you should buy drones for beginners. Since the drone technology is evolving at a rapid pace, the drones are becoming easier, simpler, and fun to fly around. Whether it's surveying the constructions, saving lives, and even finding missing people. Read more to find out the top 25 best reasons to buy drones for beginners and professionals. After reading the article, you might reconsider buying your own first drone!
Reason #1: Drones are becoming affordable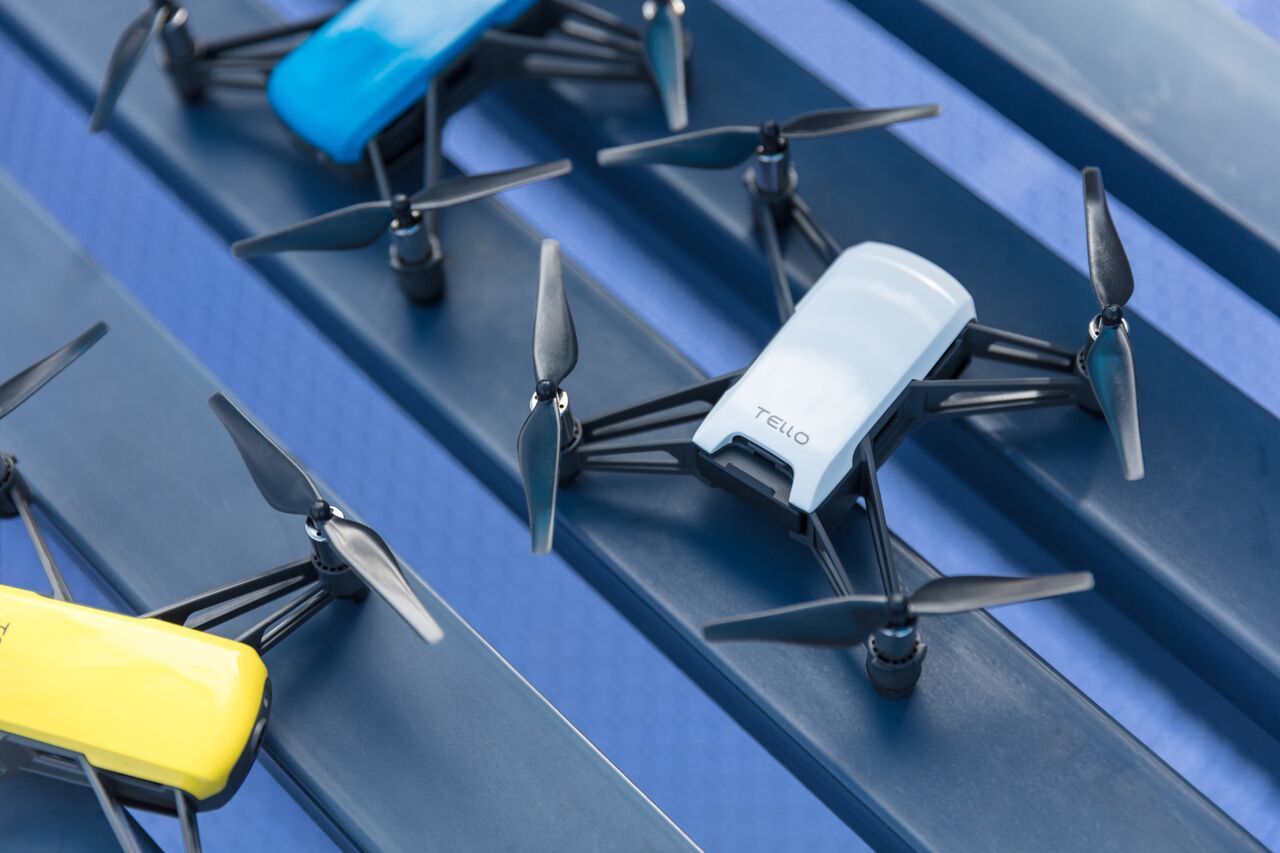 First and foremost, one of the best reasons why you should buy a drone for beginners is they're becoming affordable. Thanks to tricking down technology. When the drones first launched in the consumer market, they were expensive, and only professional remote pilots who is wealthy enough could afford them. Now, the drones can be easily bought for just under $50. Not only they are cheap, but they are also becoming super easy enough to fly even that beginners who have no prior flying experience can pick up one.
Indeed, the quality of drones has changed dramatically over time. Today, you are seeing a lot of fresh, modern, and stylish drones on the markets. The remote controllers also have been redesigned several times to appear professional and beginner-friendly. In a simple way that beginners can understand what each button does. Below are a few quality drones that I strongly recommend for beginners.
Alternatively, you can check out our drone reviews list to find out drones under $50. We only do reviews on the best quality drones that are geared toward beginners and first-time flyers. So, we think you won't be disappointed with the number of high-quality drones available for beginners.
Reason #2: Create a unique perspective from the sky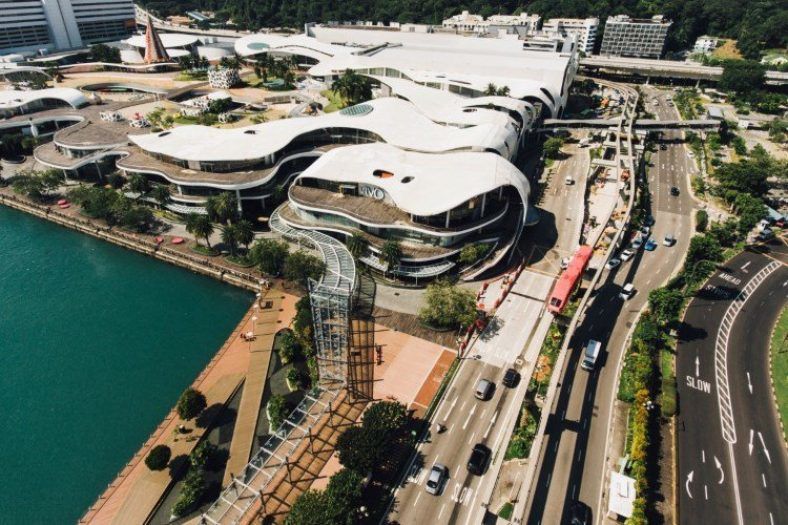 This is one of my favorite amazing reasons why you should buy a drone for beginners. The camera drones bring out a lot of uniqueness and different perspective that breaks our view on the ground level. However, if you're to capture a high-quality aerial view, you need to have a drone that's capable of producing beautiful aerial shots like the one above.
Fortunately, there are several professional camera drones that are available to consumers. In fact, most of them are beginner-friendly. You'll be surprised by how features-packed they're given the fact that they are equipped with a 12MP camera and is super easy to fly for beginners. This presents an amazing opportunity for beginners and entry-level aerial photographers to experience a whole new level. Below are the drones that I recommend for aerial photography, plus they are beginner-friendly.
Not only they're good at capturing beautiful aerial shots. They can assess the damage and take shots from distance. And did I mention that aerial photography is one of the fastest-growing trends? To the point where I'm actually compelled to share my guide with you about my top 10 tips that all drone photographers should know. If you want to master your aerial photography skill, you need to read my tips on how to do that.
Reason #3: Make money while you fly your drones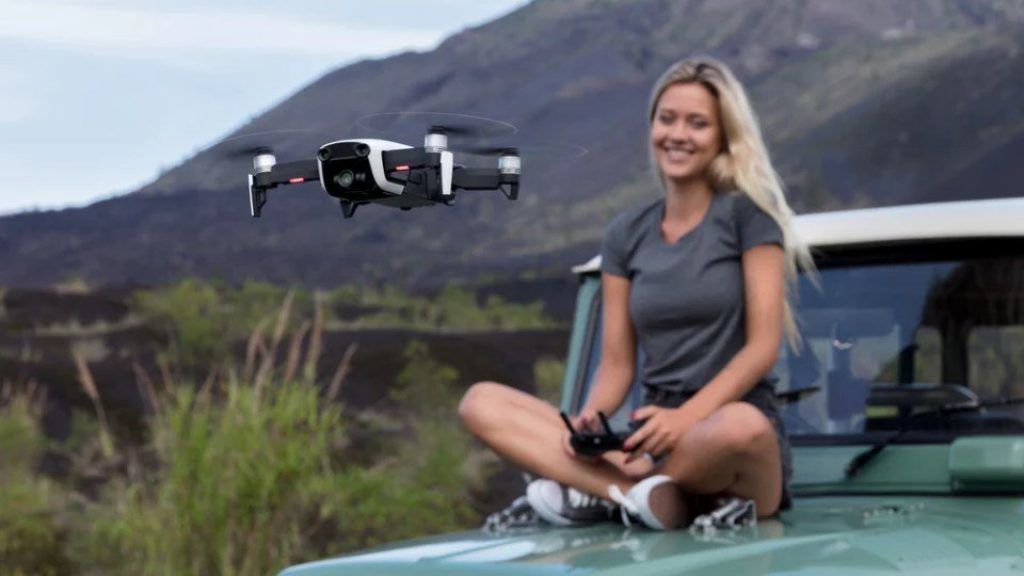 If that's anything about flying the drones, it is the potential to make money… while you fly your drones. Believe it or not, you can actually do that. The only drawback to that is you need to be Part 107 certified in order to operate the drone commercially. You can read my guide on how to become part 107 certified drone pilot which contains all the information that you need to know. There are a lot of clients in different industries that usually pay as low as $100 to sometimes as high as $10,000 per flight mission.
Bonus point, if you want to start your own drone business. I recommend signing up for the drone training program. That program will cover everything that you need to know how to run your own drone business effectively. Plus, you will get leads from clients who are looking for drone services. In addition to that, there are monthly experts workshop that will help you stay at the top of the game. To fly your drones for money, you certainly need professional-grade camera quadcopters. Below are my recommendations:
Reason #4: Provides support with emergency efforts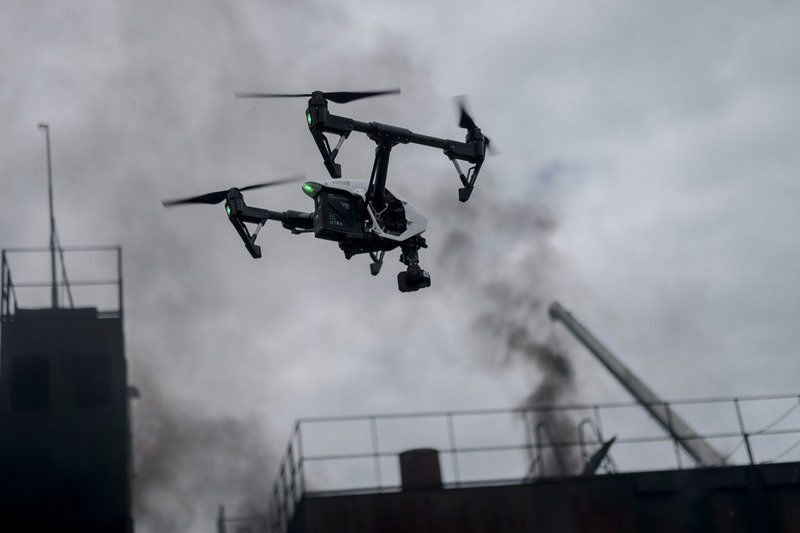 The drones are amazing for providing support with emergency efforts. They can offer an aerial overview of the scene that delivers intelligence to the officials for asserting the risks and threats. In fact, some drone pilots did fly their drones to help out with the emergency efforts. Drones aren't just limited for recreational purposes, but they do have their own uses in the law enforcement and fire service agencies.
However, if you do want to use your drone to assist with the emergency efforts. You'll need to sign up for the Section 333 exemption to get authorization from the FAA. If you're confused about how the FAA process works, you can read my informative guide about it. Plus, you need to register your drone if they weights above 0.5 lbs. Aside from that, having drones helping out with emergency efforts is one of my favorite reasons.
For emergency efforts, generally, an adaptable drone is preferred. This means the drone needs to have a long control distance, good flying time and packed with a powerful camera. As of currently, we recommend these two drones for law enforcement and fire service agencies.
Reason #5: Drones enhances police officers' performance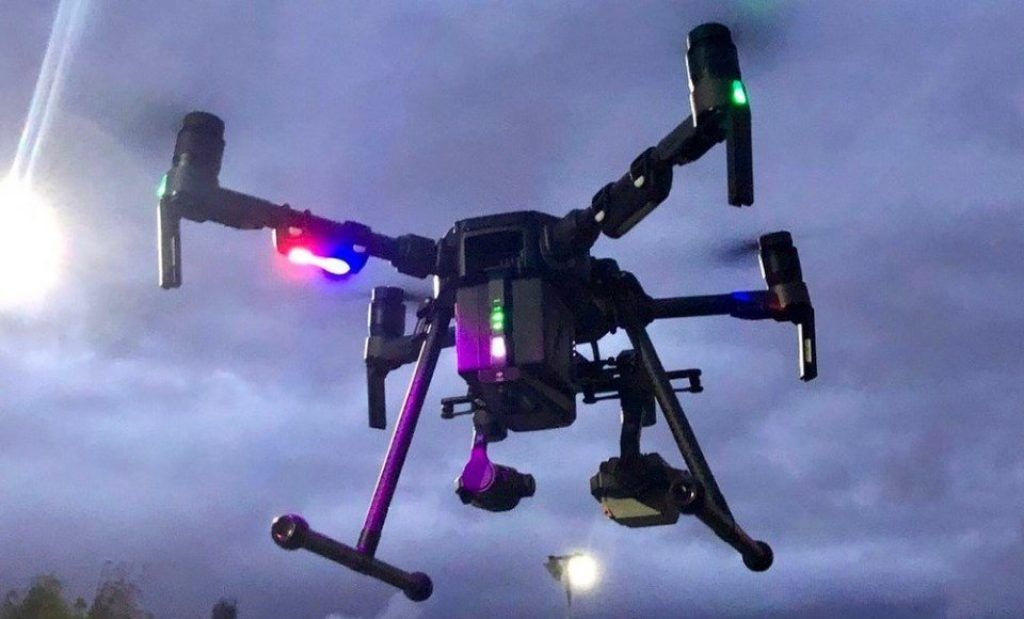 Did you know that the United States ranks 47th on the Crime Index as of 2018 according to this article? Even though the United States is an advanced country with a turbulence economy, it stills lags behind in preventing crimes from happening. Often because the crimes go unnoticed and the law enforcement agencies are just starting to catch up on technology.
The drones provide law enforcement agencies a completely new toolset in addition to their current equipment. This allows the police officers to investigate crime spots and identify potential hazards before entering the hot spots. Not only it minimizes the risks, but the data gathered by drones also provide the officers with necessary aerial intelligence so that they can plan better.
While it's affordable to buy a professional camera drone, the DJI Inspire 2 drone is the choice. However, for those cash-strapped police agencies, the Phantom 4 Pro is a better alternative. Both have amazing camera quality, great battery life, and can handle extreme weather with ease. They come with a lot of features that make it easy for police officers to do their jobs thanks to built-in intelligent flight modes.
Related Article: Top 5 Best Drones Like DJI Mavic Air Clones Under $100 for Beginners
Reason #6: Race drones with your friends
Racing the drones with your friends is one of my top reasons why you should buy a drone for beginners. They're incredibly fun to fly. Usually, these racing drones are packed with high speed and powerful propulsion force that allows them to zip across the skies effortlessly. For professional racing drones, they require at least some flying experiences such as the ability to perform a backflip, front flip, and such.
Luckily, there are some great quality entry-level racing drones for beginners. They are inexpensive and easily readily available to those who want to learn and master this racing quadcopter. As of fact, I have three good racing drones to suggest to you. Check them out:
For professionals who are that serious about racing drones. I have a few ready-to-fly drones that you should definitely check them out. Higher-priced and professional-grade drones usually are packed with more speed, longer control distance. Most importantly, they have reliable FPV connection that offers smooth real-time video transmission.
7 | Drones Can Turn Pictures Into 3D Models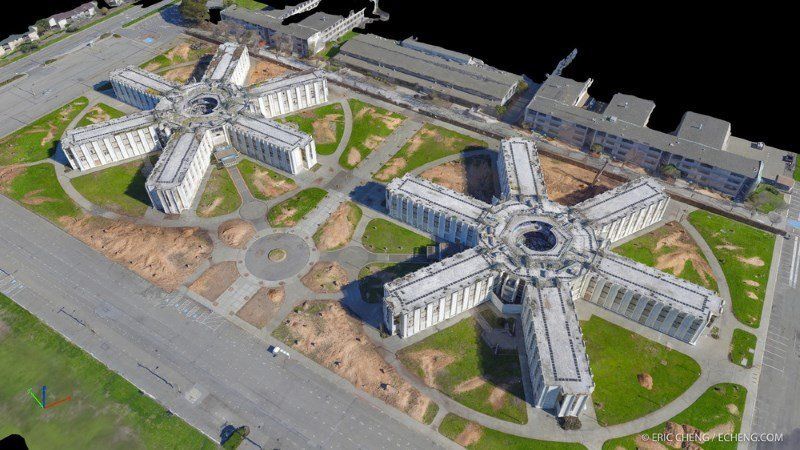 The 3D models have proven to be very useful especially for the construction companies who need them to plan ahead. Using the drones like DJI Mavic 2 Pro or Phantom 4 Pro with the combination of mapping app can turn them into a very powerful tool.
These models are great for taking a closer look at the details. Not only they provide all the data that construction and insurance companies need to ensure accurate prerequisites. It reduces the time construction companies need to complete a project from 100 hours of surveying time to just only 2 hours.
Furthermore, you can make money off taking pictures with the drones and turn them into 3D models. If you take pictures of famous places like the Eiffel Tower or Brandenburg Gate. They can easily sell for at least a few tens or even hundreds. I would recommend a drone that uses a powerful 20MP camera for the best quality. In this case, the Inspire 2, Phantom 4 Pro, and Mavic 2 Pro are best suited for 3D model projects.
8 | Drones Are Good For Traveling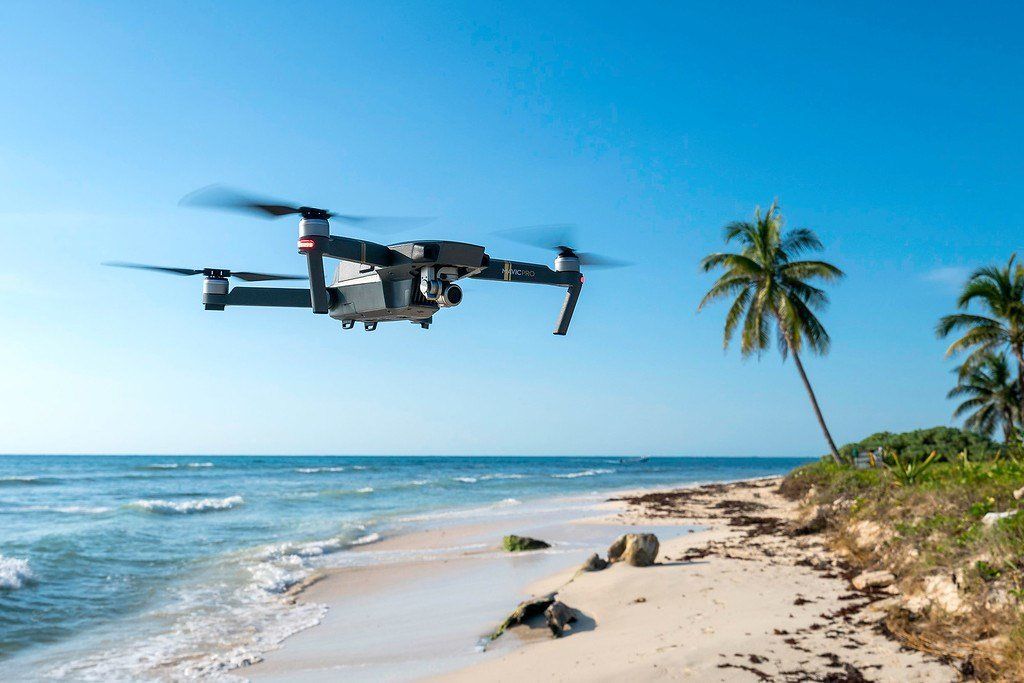 What's more fun than going on an adventure to see new culture and experience? Of course, it'll have to be a drone that's easy enough to take with you anywhere you go. If you're looking for the best travel drones to take with you, I recommend you to read my article to see what is the top 5 drones for traveling.
The drones are good for traveling for a very great reason. Despite the fact that there are some country drone laws that vary across the world. The drone does what a camera can't do: experience a breathtaking view from the sky. They enhance your travel experience by giving you the opportunity to see things that are otherwise limited to yourself on the ground level.
I went on a little vacation trip three hours away from my home with my trusty DJI Mavic Pro. Traveling with a foldable drone is very easy and usually doesn't weigh more than three pounds. Also, I would recommend that you buy a specialized travel case for any DJI drones. Lastly, you can check out our travel cases for drones on the store.
9 | Drones Are Great For Sports
Extreme sports is one of the hottest and most viewed videos. People enjoy to watch them as it fills up their excitement with how these professionals perform stunts. More recently, the drones have found their way into the extreme sports industry. The drones offer a new view by letting the pilot get a closer look as well certain aerial maneuvers that improve the dynamic experience of viewership.
Phantom 4 Pro and Phantom Series is one of the most popular drone's choice among clients that are looking to have aerial footage captured. If you are living on the west coast or east coast, you will have an easy time filming extreme sports. Especially in southern California where surfing is very common.
10 | Drones Helps Surveying Buildings More Precisely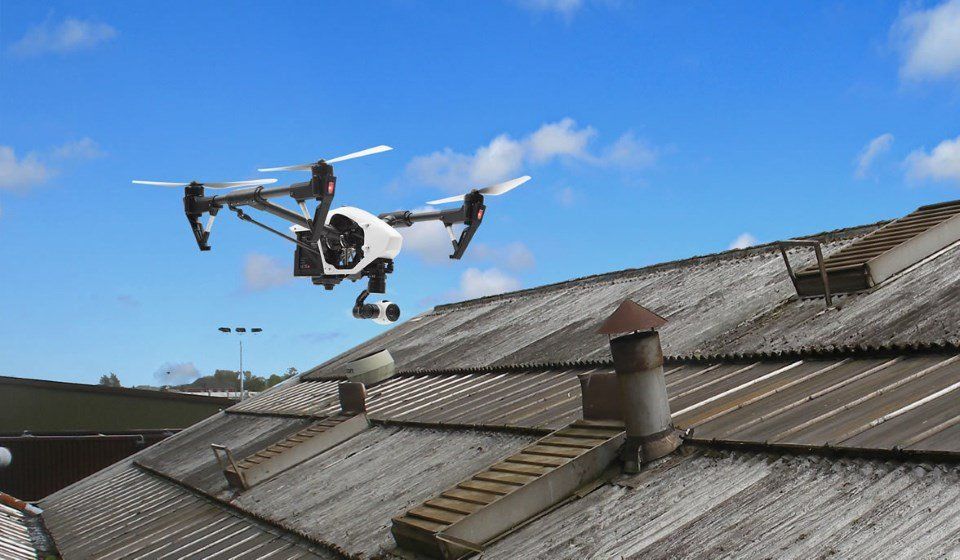 Surveying the buildings for damage and inspection is one of many reasons why drones are good. If you ever hired a roof inspector, you will understand the process that you have to go through. All of these hassles such as a ladder, spending too much time, and not getting the right estimate to repair the damage.
The drones can easily inspect the roof for damage as short as 30 minutes or less. Not only it is simple and effective, the drones reduce liabilities and risk toward roof inspectors and yourself. You will need an intelligent drone with a camera that is capable of performing close aerial footage. Autel X-Star Premium or Yuneec Q500 is the best choice.
11 | Drones Can Protect Your Assets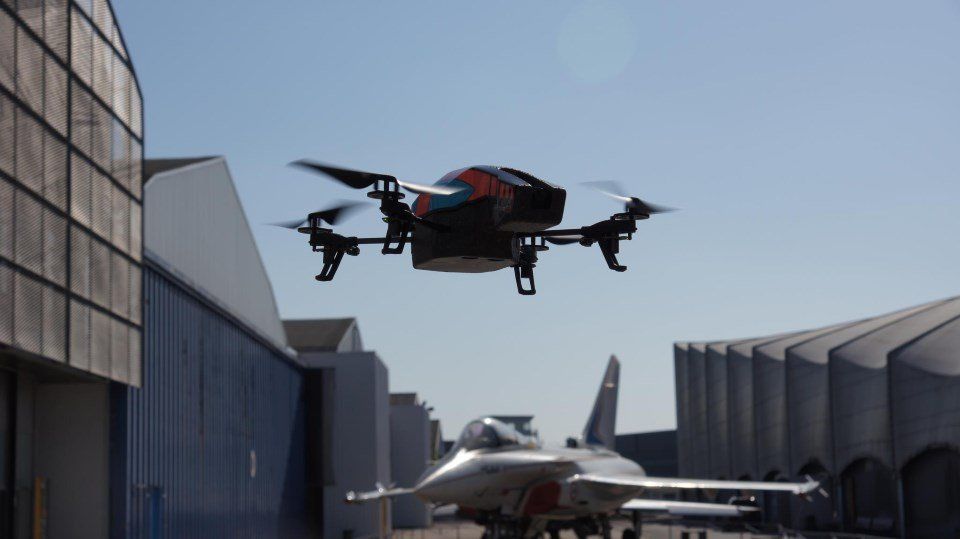 Believe it or not, having a drone can protect your assets. In the world of businesses, a drone can prevent shoplifters and deter them from stealing items in the stores. The drones do what is not possible with a fixed camera. Because of its aerial capabilities, the drone can cover its blind spots and track down shoplifters.
In addition to that, the drones like the DJI drones come with built-in GPS technology that reveals the location. This allows the retailers to identify the shoplifters and notify security that results in a faster response. This means the retailers will be able to minimize the profit loss and won't have to raise the price tags to offset the money lost.
For starters, all the security guards are looking to expand their toolset and providing better protection for the retailers. I recommend drones with long flight times. Either DJI Mavic 2 Pro or Phantom 4 Pro is the best choice since the battery that they use lasts more than 30 minutes.
12 | Drones Makes Great Leaf Blower
If you're too lazy to clear off the leaves on your front yard with your leafblower. Forget about it, just use an advanced drone such as Phantom 4 Pro. Power on and sit back while its propellers do all the work for you. Or if you just want to go out for a simple walk, you can do that too.
What is more fun than clearing off the leaves when you can just fly a drone? Not to forget to mention that you probably can make some money off doing this as long as you do a great job. Just make sure that you clear off the leaves to the side for pick-up.
13 | Drones Helps Farmer Manage Crops Better
Another thing that the drones are good at doing what we can't? Managing the crops. According to this article, using the drones improve yield, saves time and resources that will stretch the money. Farmers often use massive sized quadcopters that can carry gallons that shoot nutrients for crops.
Since the farmers need drones that are capable of performing the necessary assignment. DJI have developed their own farming kit specifically for farmers only. The starter drones farmers should go for are Inspire 2, Phantom 4 Pro, or AGRAS MG-1 drone. From that point, you should research for a custom build to meet your farming requirements. Most of the time, it's possible with just a drone and an application for mapping.
14 | Drones Are Legal In Majority of Countries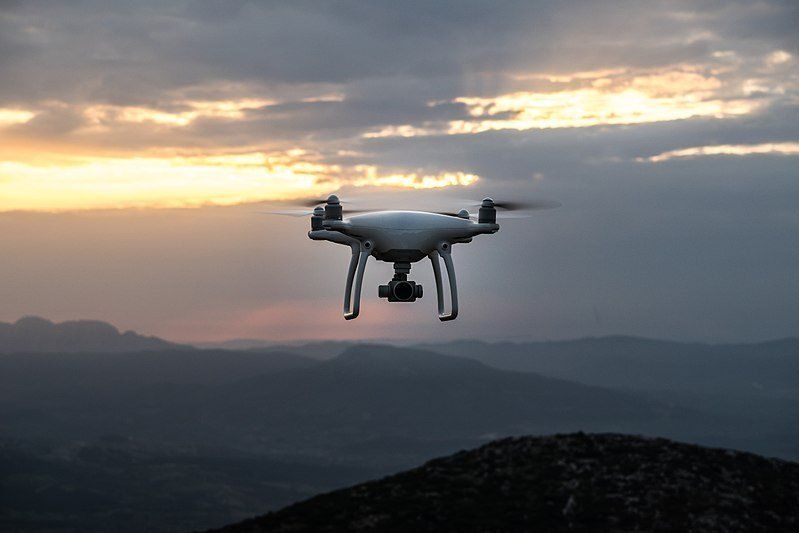 Yep, you read it right. Flying drones are legal in most countries. As I mentioned previously that each country has its own drone regulations. They're generally friendly towards using the drones for recreational and commercial purposes. I would advise you to look up via our drone laws by country first if you're planning to visit a country.
Flying the drone in the United States is legal in most parts. The only exception is that you can't fly your drone in federally protected reserves such as national parks and to a certain extent, national forests. If you do plan to fly your drone in federal reserves, you'll have to contact the point of interest and request for permission.
The best drone that'll let you go anywhere you want to go without having to go through hassles is the DJI Mavic 2 Pro and Mavic Pro. They're lightweight, compact, and easy to carry with you anywhere you go. Certain countries have implemented laws that target specific drones such as Phantom 4 Pro because of its weight and components that it uses.
15 | Drones Teaches How to Program and Code
For those who are STEM, there's a drone that teaches you how to code and program. The DJI Tello is one of the popular drones under $100 that was built for beginners and STEM majors. As of now, the DJI Tello is the only drone that is capable of allowing you to learn how to code and program.
You can customize your own flight paths and even unique stunts. While DJI stated that this drone is specifically focused on STEM majors, adults and non-STEM majors can also learn how to code and program if it interests them. If you ever want to have a drone that lets you customize your own flight functions, the DJI Tello will let you do whatever you want to.
16 | Drones Helps You Stand Out On Social Medias
Do you like to get attention on social media? If you're that type of person, then let me share my reason why the drones are good for social media. The aerial photography brings an entirely new branch of photography by taking the perspective to the next level.
The drone's aerial capabilities give you the tool to capture breathtaking pictures. Which then can be post-processed using Lightroom and Photoshop for added effects. I'm in a couple of drones groups on Facebook and you can definitely create beautiful shots with any drones.
If you're on a tight budget, I would recommend you to buy DJI Spark. For professionals who want high-quality stills and videos with the capabilities to produce RAW files. I suggest either DJI Mavic 2 Pro or Phantom 4 Pro as your professional drone choice for photography. Let your images speak for themselves.
17 | Drones Makes A Great Surprise Gift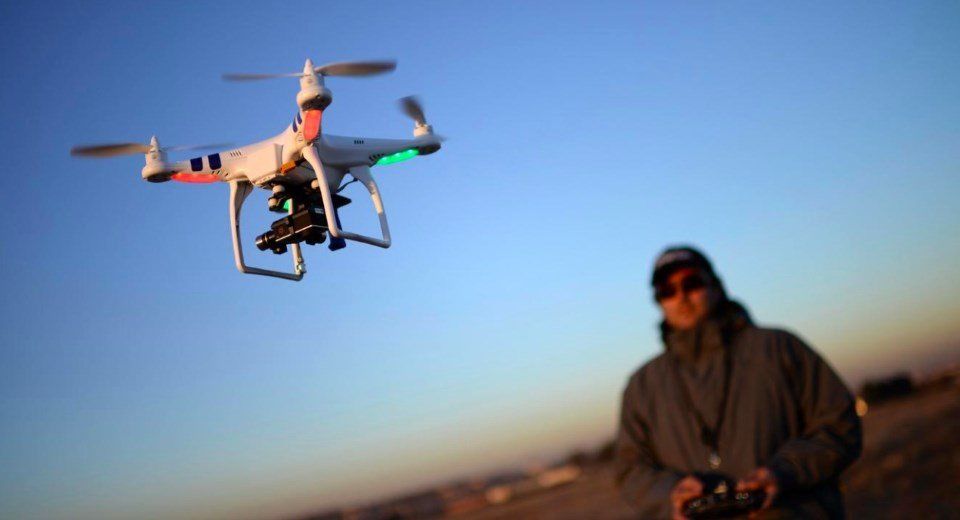 Drones make a great surprise gift. Be it a birthday gift, a Christmas present, or just to surprise your friend. No matter what type of drone you want to choose from these top 10 best cheap drones for beginners to professional drones packed with advanced features. They are all perfect gifts!
The drones are very easy to learn and fly for a beginner to get started. No matter what your flying experience and skill level are. All the drones will teach you how to master the controls as well-performing stunts that will impress your audience. Be sure to read my two recommended articles for buying a drone as a surprise gift!
18 | Drones Prevents Contraband From Entering The Prisons
In South Carolina, a corrections agency that runs prison complexes hires two veteran remote pilots to provide aerial intelligence in an effort to combat the contraband. These drones are equipped with night vision and thermal cameras that detect unauthorized people from long distances.
Once the person has been identified, the remote pilot notifies the guards of unauthorized presence. Drones have been very effective in reducing the number of contraband from entering prisons. This wasn't possible before the introduction of drones that gave law enforcement more tools to improve public safety and serving the community better.
The drones are good for providing law enforcement the tools they need to manage the prison complexes better. At the same time improving the security and public safety of the community that resides near the prisons.
19 | Drones Delivers Life-Saving Medic Kits
Poor countries in Africa who suffer from lack of infrastructure, limited supply, and underdeveloped technology struggles to take care of their patients. Because lack of supply makes it hard for these African countries to control and contain the outbreaks.
Zipline, a drone company that delivers life-saving medic kits to hospitals in Rwanda and other countries. Certified remote pilots get to fly a drone that drops medic kits at the targeted location Once the supply reaches the ground, a staff that works at the hospital comes to pick it up and deliver to their patients who need it.
One of the many reasons why drones are good because this gives hope and opportunity for those people to get better again. Not only it helps improve the overall health in these countries who needs medicine to take care of their people. Drones are much faster at delivering supply compared to delivery via ground-based vehicles.
20 | Drones Will Get You Hired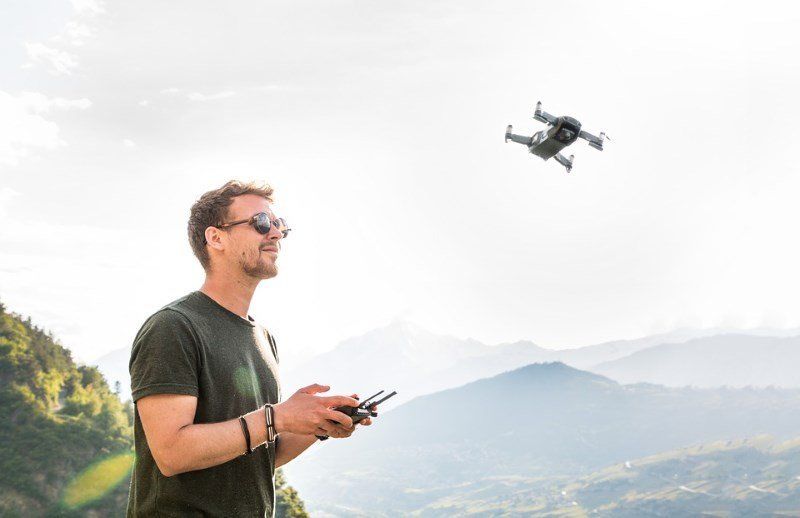 If you keep on practicing flying your own drone. Start your own drone business (we recommend Drone Pro Pilot Academy) and getting to know your clients. You are bounded to get hired eventually by companies such as Zipline and certain law enforcement agencies in the United States.
Piloting a drone is a great skill to get added to your resume to show off your experience and knowledge in the world of aviation. Words of mouth spread fast when you impress your clients with exceptional drone services. I worked with several clients and enjoyed providing drone services for them. Because I worked with clients, I was able to add them to my reference list for future jobs. Which is why the drones are good for business services.
So can you do that too? For starters, I would recommend that you buy an intelligent drone with flight navigation safety features. The best choices would be between Mavic Air, Phantom 4 Pro, or Mavic 2 Pro. It depends on your budget, however the Mavic 2 Pro and Phantom 4 Pro will give you an easy time to land jobs.
Reason #21: Drones allows you to work remotely
Reason number 21 why you should buy drones for beginners. Having a drone allows you to operate remotely which is perfect for high-risk industries. Such as inspecting the roof, cell towers, and bridges. Instead of having someone climb them, you can simply capture pictures of infrastructure then send it to the company who owns it so they can analyze them.
It is nice because piloting the drones lets you work remotely without having to risk a person's life. This is another example that proves the drone to become useful for aerial purposes. Usually, the drones must be equipped with professional-grade cameras if you want to be able to work remotely. In this case, I'm going to list a few professional camera drones for you to start off with:
Reason #22: They are very fun to fly around
Did I mention that the drones are very fun to fly around? They're packed with a lot of features such as the ability to perform 360-degree flips in different directions. Some of the drones also come with its own coding program that allows you to create your own custom flight path. Not only just that, but advanced quadcopters also have their own perks such as intelligent flight modes that simplify the whole flight operations by creating dazzling flight paths.
So, let me tell you. The drones can be really fun to fly around. Especially when you get very creative and make interesting aerial shots that are worth thousands of words. All the drones that you're going to find here have their own advantages and disadvantages. For example, 360-degree flips usually are found on cheaper drones. But intelligent flight modes are available on smart camera drones. Here are three drones that are super fun for beginners to choose:
Reason #23: Drones are incredible mobile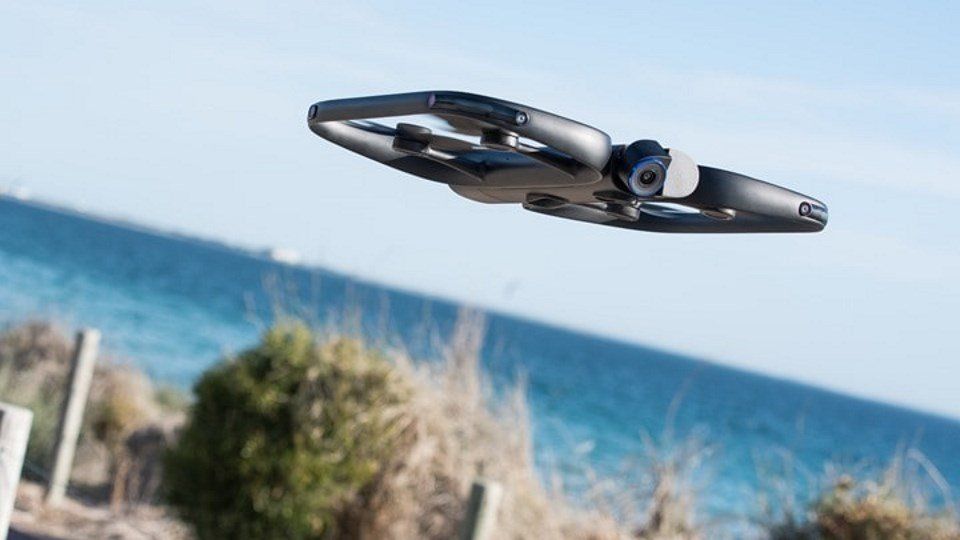 Another amazing reason why you should buy drones is that they're very mobile. With drone technology changing at a rapid pace, they are getting smaller, smarter, and mobile. Which means it is easier to cover a large area of land within a few minutes. The drones have what the body-worn cameras and fixed cameras don't: mobility. It's perfect for those who want to have a camera that can move around and give a great range of flexibility.
All the drones that are available for sale are mobile. However, if you want to get the best one. They usually have impressive control range up to 5 miles away as well an average flight time of 30 minutes. Not a lot of drones achieve the same specifications that certain DJI drones does. In fact, Mavic 2 is only one of the top drones that is an incredible mobile thanks to its foldable style and high-quality camera.
Reason #24: Scare the hell out of them
Okay, this video is just way too funny. A flying reaper which is actually a drone masked with a scary costume on it. It's hilarious watching people getting spooked by an actual flying reaper. However, I don't recommend you do this in public areas mainly because of safety and legal reasons. So, it is a no-go. But here is why it's a good reason why you should buy a drone.
If you enjoy scaring people. A small drone can easily spook people by surprise. Better yet, some people get scared by bees and there are some drones that look like a bee by its color design. What's more fun than having a few giant bees flying over them? Sounds something like what you would want to do that? There are few great bee-like drones that you definitely should check out.
Reason #25: Drones are here to stay
Yep, you read that right. The drones are here to stay for a very, very long time. Probably forever since they have so many real application uses in different industries. Not just photography, but law enforcement agencies, business owners, fire service agencies, and even agriculture. Granted, the drones are still pretty new, but they are changing the way we live our life quickly.
In fact, several companies like Uber are experimenting with drone platforms to help alleviate traffic issues. This means if you want to transport quickly, you will hop on a large drone. The person who pilots the drone will be a Part 107 Certified who is responsible for transporting you across the places. So, the drones will be here to stay and undergo several technological changes.
This is one of my top 25 amazing reasons why you should buy drones. The drones aren't going away anytime soon. So, if you're thinking of getting one yourself or for your friends and family member. What are you waiting for? Go ahead and buy one of these high-quality drones as a gift. I hope you find my guide about the top 25 amazing reasons why you should buy drones helpful and insightful. If you have any questions, please feel free to drop a comment in the comments section below.