Yuneec Unveils Brand New Foldable Drone: Introducing the Mantis Q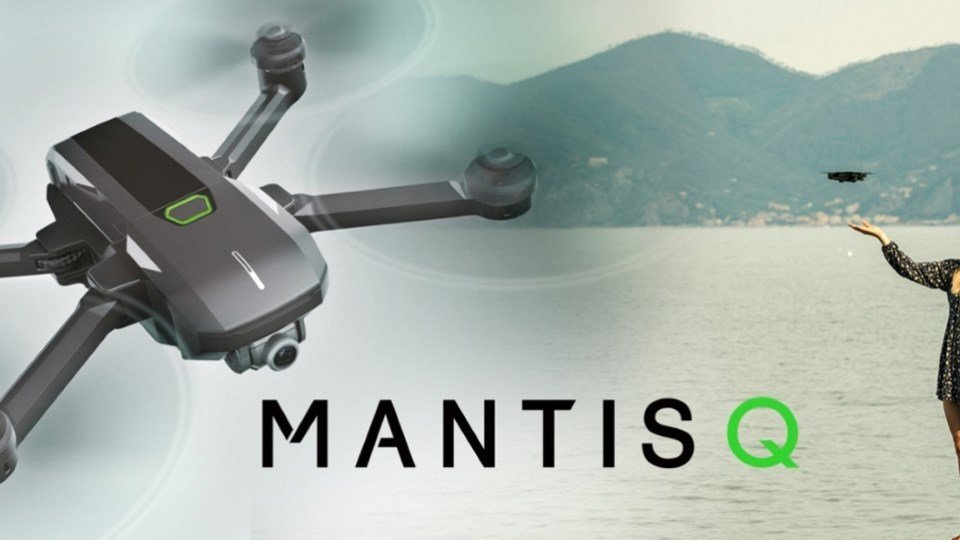 Recently Yuneec launched a brand new foldable drone, expanding its selection. The $499 Mantis Q foldable drone is the latest addition geared toward beginners and travelers. As it looks like Mantis Q drone might be competing closely with DJI Mavic Air. Whether you are looking for a quality foldable drone packed with impressive camera quality, the Mantis Q could well easily become the next option.
Aside from its 4K camera with the ability to produce JPEG and RAW format files. Some speculated that the Mantis Q will be the next Mavic Air killer, but from what have seen so far appears not likely. Mainly because of several design features such as two-axis mechanical gimbal systems and no built-in obstacle avoidance detection system. 
Related Article: Top 15 Best Foldable Drones for Beginners: The Ultimate Guide
However, you do not need an obstacle avoidance detection system feature if you are a smart drone pilot. For that reason, I welcome the change at the cost of the lowered price tag. The only thing that matters is the stability and precise flight controls which is a high priority for beginners and travelers. In addition to that, the Mantis Q introduces intelligent flight controls.
It even has a gesture mode that allows you to command the drone via hand motion. Simply swipe the hand and the drone will follow your hand. Or, how about the moment at the beach and you want a drone to film you running across the water during the sunset? Thanks to its built-in 12MP camera, the Mantis Q is capable of capturing stills and videos at 4K resolution. Did I forget to mention that it comes with a 33 minutes flight time per battery charge? Yep, you read that right.
For some experienced remote pilots who are looking to have a powerful and capable smart foldable drone. They might be a little disappointed with how the Mantis Q turned out. But for those who are already a skilled drone pilot that wants to have a cheaper, but packed with a serious punch quality camera drone. It is a welcomed change. You can check out its price here and see it for yourself. Furthermore, if you have any questions about this drone, feel free to drop a comment below.