The DJI drones are well known for their amazing beginner features, intelligent flight modes and of course best camera quality. It is no wonder why there are so many people wanting to have a DJI drone in their hands like the popular Phantom 4 Pro and recently released Mavic 2 Pro. That being said, there are many places where to buy DJI Drones that you might be wondering which is the best store to get one online.
In this guide, I will share the best places where to buy DJI drones starter bundles. But, there are also special bundles that you can get for way less money compared to other stores that typically add probably around 30% to 50% on top of its original value.
Not only I will share with you where to buy DJI Drones for the best price, but you will also learn which is the best quadcopter that fits your preference. If you are a photographer looking to expand your gallery with aerial shots, I recommend you to read my top 5 best drones for photographers' article.
The main purpose of this guide is to help you find the best places to buy your next DJI drone. By avoiding a buyer's regret such as spending more than what you should spend on. Before I start talking about where to buy DJI drones. I want to disclose that. when you click on the link and buy a drone, I will make a commission at no added cost to you.
In this article, I will talk about these three direct stores that you can shop at for all of your DJI drones. Not only you can buy DJI drones from them, but they also sell parts and accessories to complete your gear setups. Keep it in your mind that all these three stores have their advantages and disadvantages when it comes to shopping for a drone,
The DJI Store is a direct front-end drone shopping site where you can shop for popular quadcopters such as Mavic Air or professional drone like Inspire 2. There are almost always special deals going on for these popular drones. For instance, during the Black Friday Special Deal, the price tag of these drones get slashed between $100 to $300. You could get Mavic Pro Fly More Combo for just $999 during the special deal events.
However, if you are a student or shopper savvy. You can register an account via their website and fill out an application for a shot at getting an educational discount. That special coupon will let you save 10% off on any popular DJI drones like Mavic Air or Spark. For your information, I did try the special 10% educational discount on Inspire 2 drone and it seems not to have any effect at all.
Not only the DJI Store offers special deals and such. Their customer support services are top-notch and always ready to help if you have any issues with your drone. You won't get the same kind of support if you were to buy on the alternative marketplace such as Amazon. Plus, all the repairs are free under their one-year warranty protection. However, the repair is only free if your drone is found to be defective and not a pilot's error.
I have used their services quite a few times for repairs and checking out new releases. They also share useful guides to help beginners get started for example how to take your selfie game to the next level. They also have a great guide about which best DJI Drones you can buy as a gift for your kids. In the end, the DJI Store is a hybrid of shopping sites with a bunch of useful and helpful guides that help you get started with your very first drone.
Amazon is well known for selling a wide range of products from cameras to laptops to drones. The price tag of drones on Amazon has been on the decline recently. Especially with the recent debut of Mavic 2, Pro / Zoom has created new consumer demand. As of a result, the price of drones on Amazon is generally affordable compared to DJI Store. While it is obvious you won't get a special discount for certain drones on Amazon. You can rest at ease that there are several good combo bundles that you can buy on Amazon.
For instance, you can buy Mavic Pro Combo Bundle on Amazon which features two micro SD cards, cleaning tools, a helipad, landing gears, sun hood guard, additional batteries and more just for $1,249 compared to the one that is sold on DJI Store for $1,399 but with fewer items. If you were to ask me whether this is a good deal, I would say it is a steal.
You also can check out the best selling DJI drones with extended combo bundles like the Phantom 4 Pro, Mavic Air, and Mavic 2 Pro. While I prefer to shop for my DJI drones directly on the DJI Store. Amazon is also a great place to get everything you need to start flying with one click.
Aerofly Drones Store is a large dealer site that focuses on all things you need for your DJI drones. We cover exclusively from smartphones to drones. As the drones are becoming more advanced and fancy. You will find that you need to have compatible gears for the best flight experience. For instance, DJI drones use DJI GO 3 / 4 App that transmits videos to your mobile devices in real-time.
If you want to have a smooth video and reliable connection. Then, you will need to find the best smartphones and tablets to use with DJI GO App. Aerofly Drones also sell specific gears that you can get all in one spot instead of having the products scattered across. If you are looking to buy a DJI Mavic 2 Pro, you can find all the gears and gadgets that you might be interested in it in one spot.
While Aerofly Drones do sell products and drone gears. We also share useful and helpful guides for beginners to professional remote pilots. All of these articles are written by the experienced and professional drone operator. Informative guides about drones that you will find interesting to read such as the top 10 best cheap drones for beginners and reasons why drones are good for everything. Unlike Amazon and DJI Store, we offer drone services for Real Estate marketing to Photography and of course training.
If you are interested in our drone services, you can visit via our Hire-A-Pilot Page and contact us.
Buy DJI Drones For Best Deals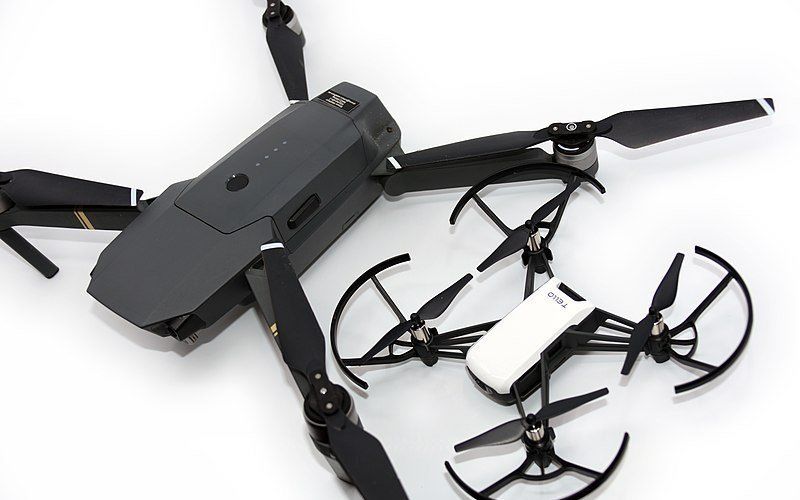 Shopping DJI Drones for best deals isn't that uncommon. There are always special deals going on. If you plan to buy drones directly from DJI Store, I recommend you to register your account and fill out for an educational discount. They will review and determine whether you are eligible or not. So, you better have your active school e-mail ready. Typically I wait until DJI Store is having deals then I use the 10% educational discount to further save more money.
Here are typical deals that they do throughout the year:
Thanksgiving Sale Deal
Black Friday
Merry Christmas Special Deal
Father's Day Deal
Mother's Day Deal
Summer Sale Deal
Spring Sale Deal
During these deals, you can easily save between $100 to $300 off popular DJI drones. On Amazon, there aren't any special deals going on. So you would have to wait for the price tag to drop. But the price tags on DJI drones usually are lower compared to the ones sold directly on DJI Store.
Where to buy DJI Drones for best deals online is all up to you. As I mentioned previously that I prefer to shop for DJI drones on DJI Store because they offer discount coupons. They also usually throw in bonuses and the like. But if you are looking for a drone to get started such as a photographer or traveler. I would recommend you shop on Amazon and find an extensive combo bundle like Phantom 4 Pro or Mavic 2 Pro for example.
Other Drone Dealer Sites in Grey Market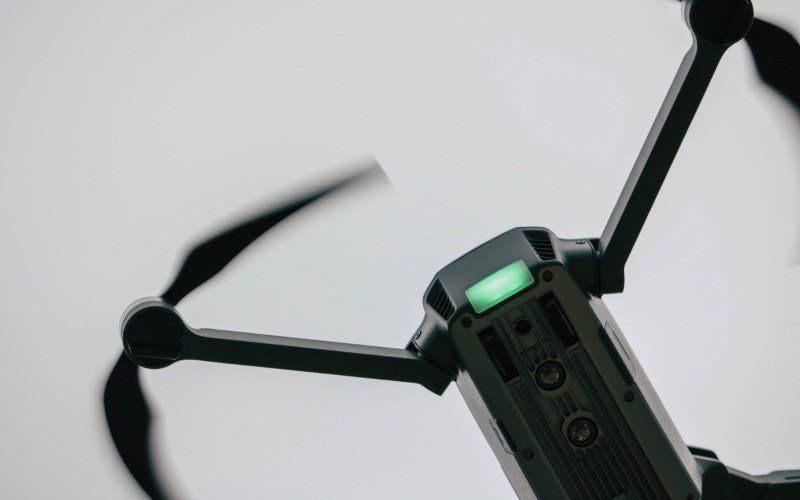 I wouldn't recommend you to shop at other drone dealer sites other than DJI Store and Amazon. Mainly for two reasons: the price of drones that are sold in the grey market usually is artificially inflated. Not only you spend more than what you are supposed to get at its value, but you also run the risk of poor support services.
DJI has announced a warning to buyers not to shop for DJI Drones during the frenzy hours. Drones that are sold in the Grey Market usually isn't covered by warranty. Shopping for drones other than DJI Store and Amazon might run the risk of not meeting local standards and the like.
That is why even professional drone operators like me prefer to shop for a drone on the DJI Store. With the growing popularity of drones becoming available throughout the world. More and more people are becoming interested in buying a DJI drone. You as a shopper must know where to buy DJI Drones for the best price without making a buyer's regret.