Holy Stone Introduces How to Fly HS700 Ophelia Guide For Beginners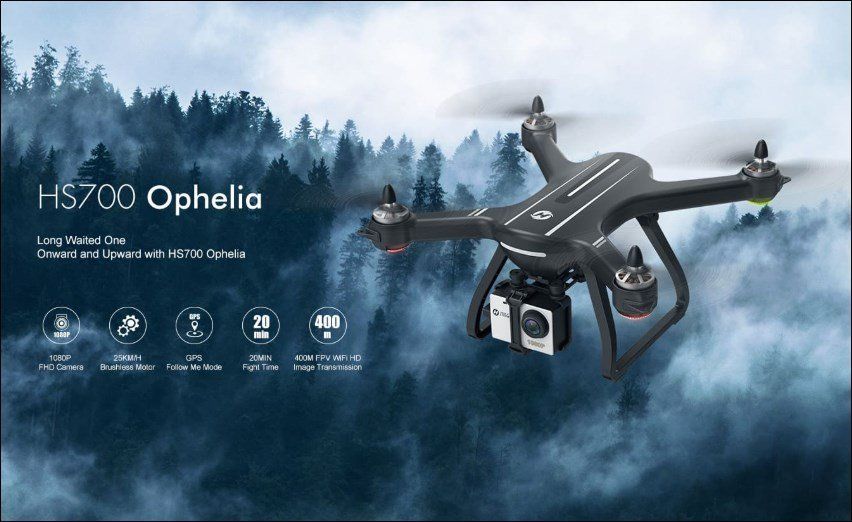 A few weeks ago, Holy Stone launched HS700 Ophelia (See Price) as their flagship. In their latest move to shake up the drone consumer market along with other drone companies such as DJI and Autel Robotics. Holy Stone has grown from a drone manufacturer well known for toy-grade drones such as HS150 Bolt Bee and HS210 Night Elf to a full-scaled enterprise company.
Holy Stone has created an informative video that teaches first-time flyers and beginners how to start flying HS700 Ophelia. The instructional video covers everything from assembling the drone to calibrating to flying it. Not only the videos help you get started, but it also teaches beginners and first-time flyers useful flying tips and tricks.
Since Holy Stone released its flagship drone, it has quickly become popular among beginners and professional pilots. Even its hefty price tag doesn't stop people from clamoring about how good it is. The HS700 Ophelia is one of the fewest drones that is packed with features and action that makes it a serious contender.
You can buy HS700 on Amazon for just only $249.99. Holy Stone also offers a $20 coupon off the price to the first 1,000 buyers. You can get the $20.00 coupon by clicking here. Hurry before the special coupon deal expires! You also can check out other great drones that Holy Stone is selling by visiting its official page.
We hope you find our article on how to fly HS700 Ophelia helpful and insightful. If you're looking for drones under $100 that's built by Holy Stone. I recommend you to check out my other three drone reviews: HS150 Bolt Bee, HS210 Night Elf, and HS160 Shadow. If you have any questions, feel free to drop a comment below. Thanks for reading and happy flying!