Why DJI Mavic 2 Pro Might Be A Better Pick For You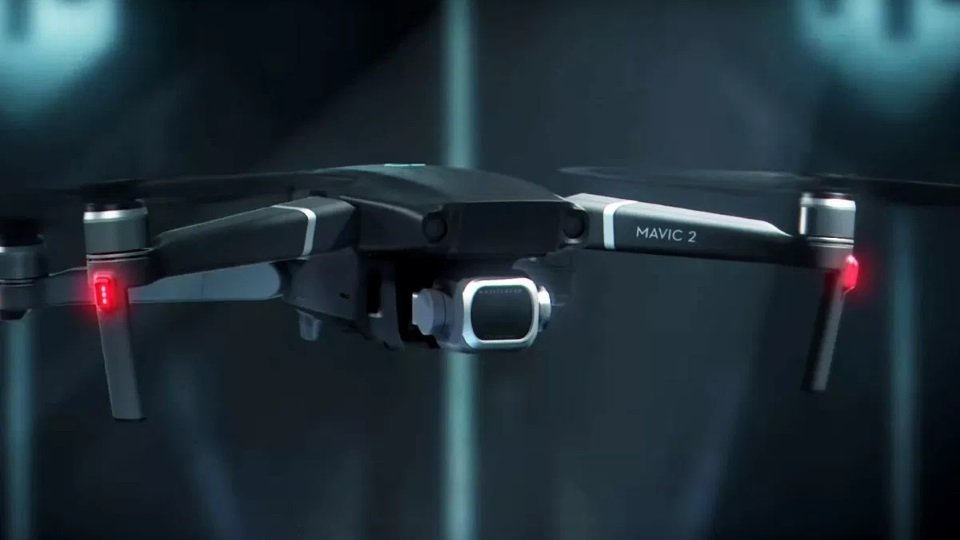 There are often debates between which Mavic drones you should pick. Beginners and professional remote pilots are stuck with two options to choose from Mavic 2 Pro or Mavic 2 Zoom. However, there are many reasons why we think DJI Mavic 2 Pro might be a better option for you. Some drone pilots who owned this model say it is better compared to the Zoom due to several factors like improved camera quality and such.
If you are an avid photographer and you are looking to upgrade to a better camera drone. We think this guide will help navigate around in getting your next portable drone to travel around the world. So, we are going to keep this article concise and simple to the point why DJI Mavic 2 Pro is a better choice for everyone. Without further ado, let's get the propellers spinning now.
Powerful Image Sensor
It is undeniable that the Mavic 2 Pro is equipped with one of the most powerful camera sensors. Featuring Hasselblad camera that has built-in 1-inch CMOS Sensor. This is just about every photographer's dream of being able to capture beautiful aerial shots with ease. In contrast to Mavic 2 Zoom and original Mavic Pro, the Mavic 2 Pro can capture stills at a mouthwatering 5.2K resolution setting with a great level of details.
Although, as good as its camera quality is. The drone still record videos at 4K / 30 FPS which doesn't matter that much if you plan to use the drone mainly for videography purpose. However, if you are a photographer, there is a good reason why you will want to have your hands on the new DJI Mavic 2 Pro due to its powerful built-in camera sensor. Not to forget to mention that it is mounted on a 3-axis gimbal stabilizer that offers flexibility and a multitude of tools to work with.
Enhance Stills Further
The introduction of a Hasselblad camera means you can capture stills at 20 megapixels. This camera enables you to further refine the stills with additional toning and editing via Lightroom or Photoshop. Because of the quality and specifications that the DJI Mavic 2 Pro delivers, it is easier to create masterpiece stills. Sure, you still can produce stunning aerial shots with the original Mavic Pro but you will have to invest more time in creating masterpieces.
In addition to that, the DJI Mavic 2 Pro introduces several features. That includes focus shifting for much sharper and crisper shots. If the details and sharpness matter the most to you, then you won't have an issue capturing your audience with a great level of detail demonstrating the beauty of fine arts. The quality that Mavic 2 Pro delivers makes it a strong competitor to the popular DJI Phantom 4 drone.
Precision Matters
The release of DJI Mavic 2 drones brings a series of upgrades such as longer flight time and bigger remote control distance. However, what matters the most for photographers (and videographers) is precision. The quality and accurateness that DJI Mavic 2 Pro brings to the table are far superior to the Mavic 2 Zoom. While it doesn't have zoom capabilities, the Mavic 2 Pro can capture stills and video content in its true format.
Thanks to upgrades, the Mavic 2 Pro can fly much steady that makes it a perfect choice for capturing stills without shakiness or blur effect. Not just only that, the new improved flight time and longer remote control distance also means you will have more flying space to soar around. Compared to other drones, Mavic 2 Pro delivers the highest level of precision shots that makes it very appealing for photographers.
Bottom Line
To conclude this article of why DJI Mavic 2 drones is a better choice for beginners and photographers. As you can see that debates are going on constantly. But if you are looking for a quality camera drone that is easy to take around with you. The DJI Mavic 2 Pro is the winner here by a long mile. Of course, it doesn't have zoom capabilities. On the hind side, it would have been a nice additional feature. But the Mavic 2 Zoom uses the same camera that the original Mavic Pro does.
The quality that DJI Mavic 2 Pro delivers is objectively better for stills. Even though so, it still delivers videos at 4K / 30 FPS. Which is pretty much the same as the Zoom and original Mavic Pro. Alone, it will still give you the option of being able to fly a drone with awesome camera capabilities. Furthermore, the upgrades like longer flight time and bigger remote control distance make it a trending camera drone. Currently, Mavic 2 Pro can be bought here on Amazon and here on GearBest (price varies).