This week we are introducing another popular foldable camera drone called Zuhafa T4. Foldable drones are increasingly becoming more and more popular due to their ability to take up so little space. The concept of foldable motor arms and propellers were first introduced by DJI Mavic Pro. Ever since its launch, the technology has trickled down to the drones under $100 such as Eachine E58 and RAGU SX20.
In our Zuhafa T4 drone review, we will talk about build and design quality, performance, specifications, and features as well as other gimmicks that it brings to the table. The purpose of our in-depth review of this camera drone is to help you make an informed decision. Without further ado, let's dive into the details and find out if Zuhafa T4 is the perfect foldable camera drone just for you.
Build and Design Quality
On the first impression, Zuhafa T4 is a camera drone that certainly is different from your standard toy-grade drones. For instance, this camera drone is made with high-quality ABS plastic that gives it good durability. In addition to that, it has improved resistance against impacts. Thanks to the introduction of foldable motor arms, it also helps protect the internal components.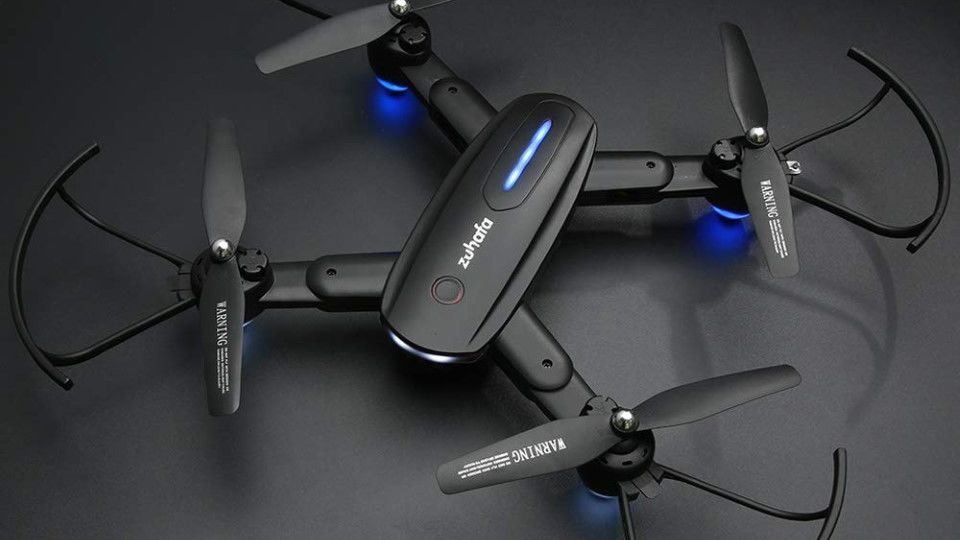 Zuhafa T4 foldable camera drone comes with a built-in power button that makes it easy to activate the drone. Underneath each motor arms are equipped with LED lights that provide visual assistance during the flight session. We think it is particularly interesting how the brand designed the LED lights around its main body frame that adds style to the drone.
In the front, the Zuhafa T4 drone is equipped with a 1080P HD camera. Which lets you capture aerial shots and videos with it. Overall, the design of this camera drone is solid. It does a good job of combining durability, lifespan and quality of material that makes it a popular choice for beginners and first-time users.
Flight Performance
One of the most important aspects of all drones is flight performance. Before you splurge on one of these camera drones, you want to know how well they perform. This includes flight controls, length of flight time, and the number of features. Fortunately, the quality of drones has been evolving at a rapid pace. This is why we are thrilled to tell you that the Zuhafa T4 drone has a maximum flight time of 20 minutes per battery charge.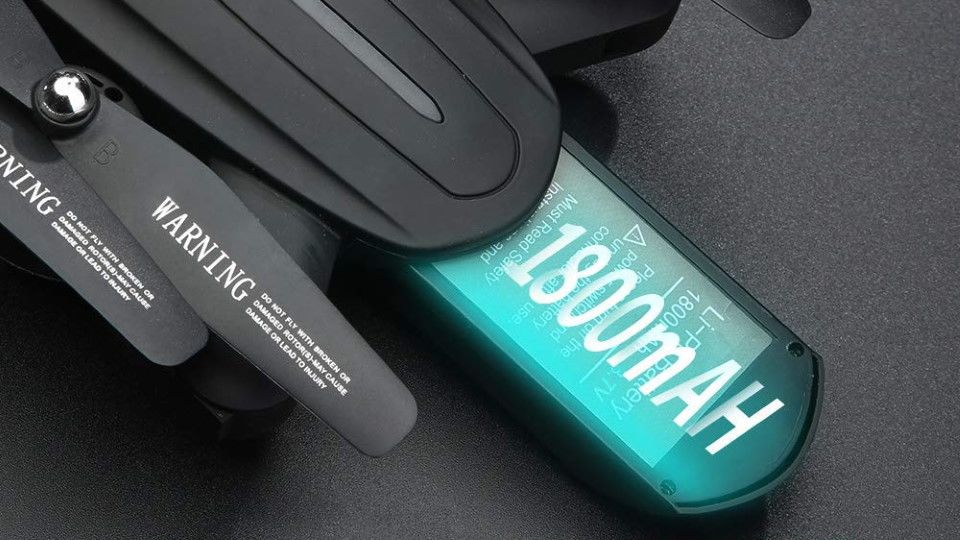 At the price range that Zuhafa T4 drone is going for, it is way above the average. Which is very good because it beats DJI Spark in terms of flight time for less money. Not just only that, the basics of flight controls are incredibly easy. Thanks to the integration of a 6-axis gyroscope that automatically balances the drone out. In addition to that, the drone has a built-in optical flow that detects changes in the air pressure to deliver a steady height level.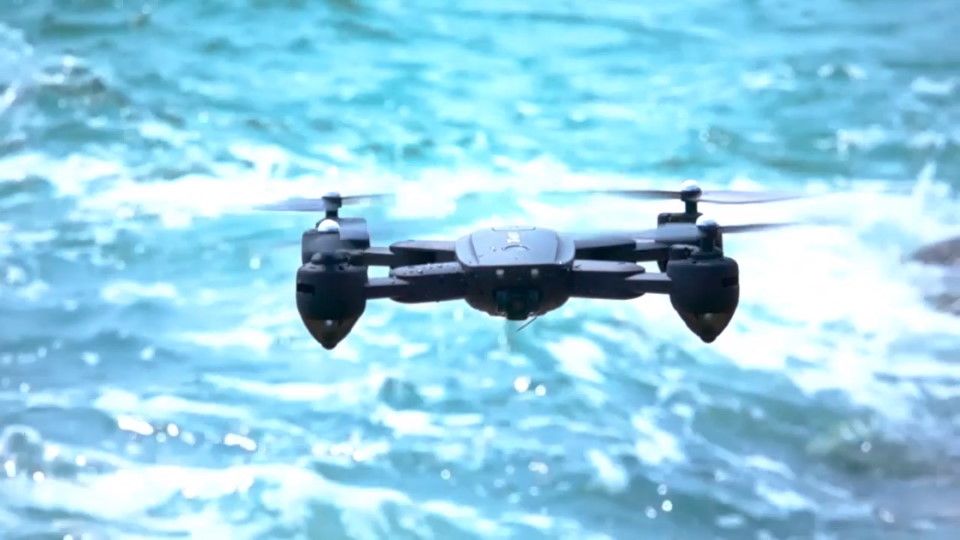 Zuhafa T4 drone is also armed with numerous features that make the whole flight simple and precise for a beginner with no prior flight experience able to fly with ease. If you are new to the world of drones, you will enjoy the fact that this drone has built-in speed mode that makes the learning process smooth as possible. Overall, the flight performance of the Zuhafa T4 drone is very good.
Features
In the next part of our in-depth Zuhafa T4 drone review, we are going to talk about features. Previously, we mentioned that this camera drone can adjust its flight speed as well as a built-in optical flow system. The majority of its flight functions are already simplified through automatic takeoff and landing. But did you also know that you can perform 360-degree aerial flips with this camera drone?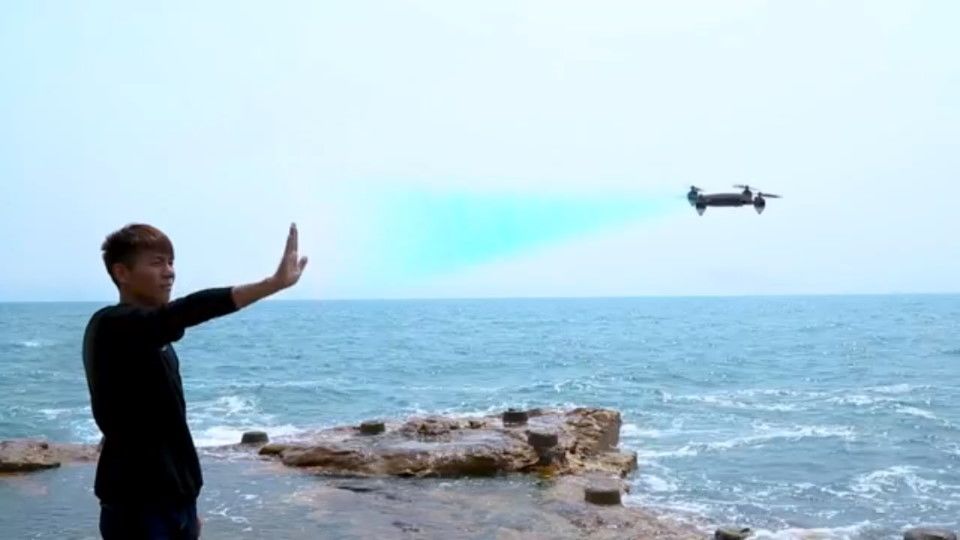 With that feature, you can impress the bystanders by flipping the drone in 360-degree to awe them. Furthermore, you can customize your flight path and command the Zuhafa T4 drone to follow it. There are few methods you can control this camera drone through the traditional remote controller, gesture mode, and your smartphone.
Capture aerial shots in stills or videos and store them on your smartphone for quick and easy share. When it comes to safe flight, Zuhafa T4 drone has a built-in low power alarm that keeps you informed when the battery is low. Furthermore, it has out of range alarm that checks you in when it has reached maximum control distance. If you lost your drone, simply press returns home and it will fly back to the home point.
Remote Controller
The Zuhata T4 drone's remote controller is easy to use and very straightforward. Its bulkiness is just right so you can hold it tight in your hand. The controls are uncomplicated as well. It has smartphone holder so you can easily clasp on your device and get a better FPV experience. The controller's range can reach up to 150 meters. To power up the remote controller, you need four AA batteries.
Final Verdict
As we come to the final verdict of Zuhafa T4 drone review. You are probably asking yourself this question should you buy this camera drone. Even though there are a lot of great-quality camera drones in the consumer market. We think Zuhafa T4 is one of the best and affordable portable drones that makes it easy for beginners to learn and master the basics of flight controls.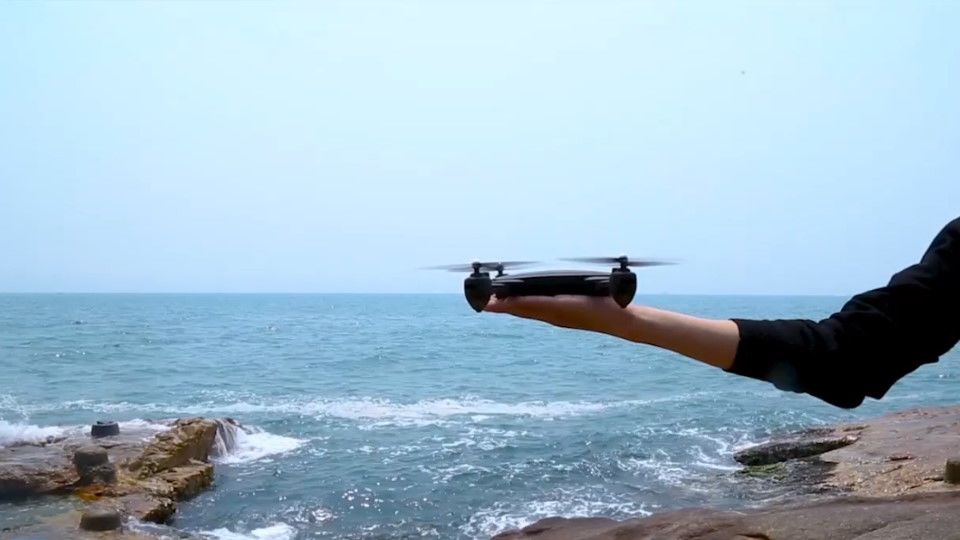 That being said, it comes with two cameras, one 1080P in the front and 720P on the bottom. This is done to maximize aerial perspective while you are piloting the drone. Plus, the battery capacity is very good. Each single charged battery provides up to 20 minutes which makes Zuhafa T4 drone a very strong competitor choice compared to SS41 Beetle.
Durability and flexible design are also another major deciding factor that we gave it a high rating score. If you are planning to become a professional aerial photographer in the future, perhaps getting your hands on a DJI Phantom 3 or Autel EVO. Zuhafa T4 is a great training camera drone, to begin with. We highly recommend it.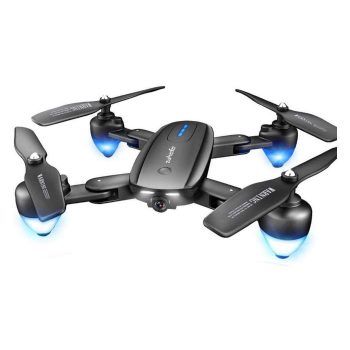 Set Lowest Price Alert
×
Notify me, when price drops
Set Alert for Product: Zuhafa T4 Foldable Drone with 1080P HD Camera,WiFi FPV RC Drone with Camera Live Video Drone for Beginners-Gesture Photographing,Human Following,Palm Control,Double Camera(2Pcs Batteries) - 0.00
Last Amazon price update was: September 15, 2023 3:34 pm
×
Product prices and availability are accurate as of the date/time indicated and are subject to change. Any price and availability information displayed on Amazon.com (Amazon.in, Amazon.co.uk, Amazon.de, etc) at the time of purchase will apply to the purchase of this product.
Editor's Review
Zuhafa T4 drone is a compact, portable, foldable camera drone truly packed with ton of features and easy to control flight controller. Packed with impressive flight time and strong durable design makes it one of the best choice for beginners. We highly recommend Zuhafa T4 camera drone for beginners, recreational remote pilots and kids.
PROS
Foldable and Portable Design.
Flight time up to 20 minutes.
Great Durability.
Easy to Control.
Affordable.
Beginner-friendly.
CONS
Limited remote control distance.
Add your review
|
Read reviews and comments