Mavic Air vs Mavic Pro: Simple and Easy In-Depth Comparison Guide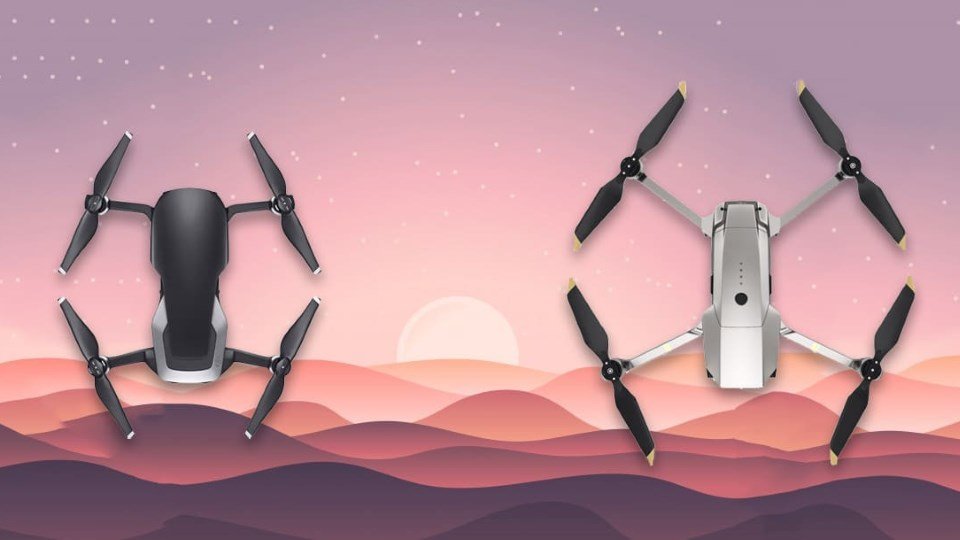 Are you thinking of which drone you want to have your hands on? But you are torn between Mavic Air vs Mavic Pro. I get asked about these questions pretty often which drone they should pick. However, if you are looking to buy a professional-grade camera drone, you need to understand that there is a difference between these two drones. Not just only that they are different in terms of size, but the quality of the camera plays a major factor for aerial photographers.
This is why we assembled the Mavic Air vs Mavic Pro comparison guide to help beginners and undecided choose the right drone that fits their preferences and needs. While both drones have the same camera quality, they do use different technology and depending on what you are looking for. Even though so, other factors also play such as the price, flight time, remote control distance and especially features.
Don't get me wrong though, I love both drones. They are probably one of the safest drones out there in the market that encompasses obstacle avoidance feature. In this comparison guide between the Mavic Air vs Mavic Pro, we are going to dive into the details. Don't worry, we are going to keep this guide simple and sweet so that you can choose which drone you want to buy. Without further ado, let's dive into the details!
Related Article: Top 6 Best Drones Like DJI Mavic Air Clones Under $100 for Beginners
Mavic Air VS Mavic Pro
Mavic Air vs Mavic Pro In-Depth Comparison Guide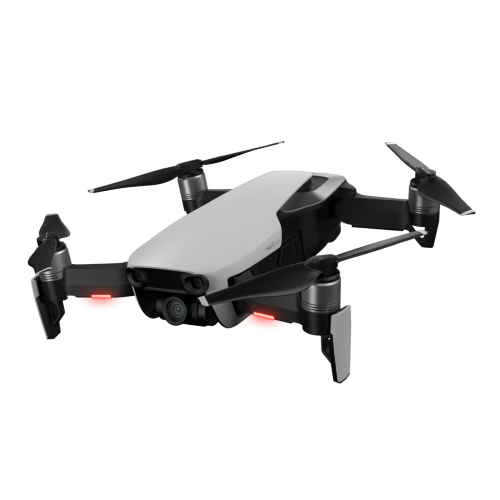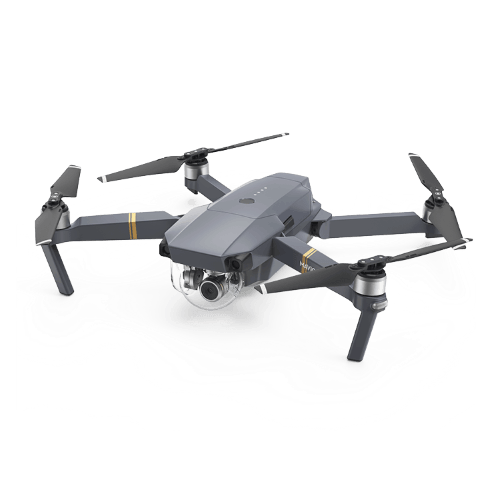 Flight Time
Flying time in minutes
Control Distance
Remote distance in meters
Speed Supported
Flying Speed in K/PH
Video Bitrate
Speed of producing video
Video Quality
Maximum Video Resolution
Camera Quality
Quality of Image
Sensor Size
Quality of Image
Intelligent Flight Modes
Ability to fly intelligently
Obstacle Avoidance Detection
Ability to avoid objects
Beginner Mode
Ability to enter Beginner Mode
Flight Time
Between the Mavic Air vs Mavic Pro, the flight time is an important part to take into consideration. Depending on what you are looking for from a drone. The Mavic Air has a flight time of 21 minutes which is considerable less compared to the Mavic Pro, a flying beast. So, if you are looking to have a drone that can fly for a long time. The Mavic Pro would be an easy choice for you, no exception. That being said, the Mavic Pro requires larger battery capacity, hence it will weight slightly more than the Mavic Air does.
Winner: Mavic Pro
Control Distance
It is easy to uncover hidden places and discover new spots never seen. Granted, with an incredible range of remote control distance, you can pilot the drone over great length to capture beautiful, stunning aerial shots. That's a fact for sure. However, it depends on what you want from a drone. Most of the time, the drone pilots don't take advantage of maximum remote control distance. These maximum remote controls are used sparingly and because no landscape is in perfect condition, it can be a challenge.
But, if you truly want to have a reliable drone that can handle the connection with ease. The Mavic Pro is equipped with the OcuSync feature which is a dedicated transmission system. That foldable drone has an incredible remote control distance of up to 7,000 meters. In addition to that, it can Livestream video directly to your smartphone or tablets in a flawless 720P HD resolution quality. The Mavic Air drone does the same except it uses an enhanced Wi-Fi signal and has considerably less control distance up to 4,000 meters.
Winner: Mavic Pro
Related Article: Top 10 Best Drones Under 200: The Ultimate Guide for Beginners and Kids
Flying Speed
Piloting the drones is an important aspect of being able to command them. A fast-flying drone will be able to handle wind with relative ease. Although, both drones have approximately the same speed. The Mavic Air drone edges the Mavic Pro out by merely 2.5 K/PH. Because the difference is so tiny, you won't be able to notice it at all. However, if the flying speed is important to you, the Mavic Air easily dominates this category.
Winner: Mavic Air
Video Bitrate
Aerial photographers who are using drones to produce stills and video definitely will want to have a quadcopter that has a high video bitrate. While the Mavic Pro has been out for at least a few years and is priced higher along with awesome features. The Mavic Air was launched in January 2018 and features a video bitrate of 100 Mbps. That is more than what Mavic Pro has. Thus, making the Mavic Air the perfect choice for traveling around the world even in professional fieldwork.
Winner: Mavic Air
Related Article: Top 10 Best Drones Under 100 For Beginners: The Ultimate Buyers Guide
Mavic Air vs Mavic Pro: Which Drone Should You Buy?
As you can see via our comparison guide between the Mavic Air vs Mavic Pro. It really depends on what suits you the best. Personally, I think the Mavic Air is a great choice for travelers and beginners who wants to have a lightweight drone. It is packed with a lot of cool features and really nice camera that can take quality aerial footage. Plus, it doesn't cost too much money compared to the Mavic Pro. The only downside is that it has less control distance and short flight time.
On the side note, the Mavic Pro is a perfect drone for aerial photographers and professionals. Mainly because it has longer flight time, bigger remote control distance and generally have more flexibility than the Mavic Air does. Of course, it does cost slightly more, but that's what you are paying for a flying beast that has all of these amazing features. Plus the OcuSync transmission system is just a godsend feature that delivers you quality Livestream at 720P HD resolution setting.
Related Article: Top 25 Best Reasons Why You Should Buy Drones for Beginners
Drone Recommendations, Guides & Tips
I hope you found our in-depth guide about Mavic Air vs Mavic Pro helpful and insightful. We try to keep things simple, sweet and straightforward. As you now know that the Mavic Air drone is a perfect choice for beginners and travelers. Whereas, the Mavic Pro is an excellent pick for professional aerial photographers. But they aren't just limited by the definitions, both works the same way. So, ultimately, it depends on your preferences and what you want.
If you are a beginner and have no prior flying experience. Perhaps, you are looking for a different drone to start your journey into the world of drones. Don't worry, I have several great guides to help you become a skilled remote pilot. Likewise, if you are looking to buy your first drone. I recommend that you shop for drone less than $100 as you don't want to end up crashing an expensive drone on your first attempt.
Drone Pilot Guides:
Drone Recommendations:
That's all I have to share with you. I hope you found my comparison guide about Mavic Air vs Mavic Pro simple and straightforward. Unlike other guides that adds too much cluttering information. We like to keep things simple about drones so that you can get the information you need. Currently the Mavic Air (Check Price) and Mavic Pro (Check Price) are on sale. Go and check them out!
Do you own either Mavic Air or Mavic Pro? If so, tell us what you like the most about your drone. We are looking forward to starting a conversation with you! Happy flying and fly smart!