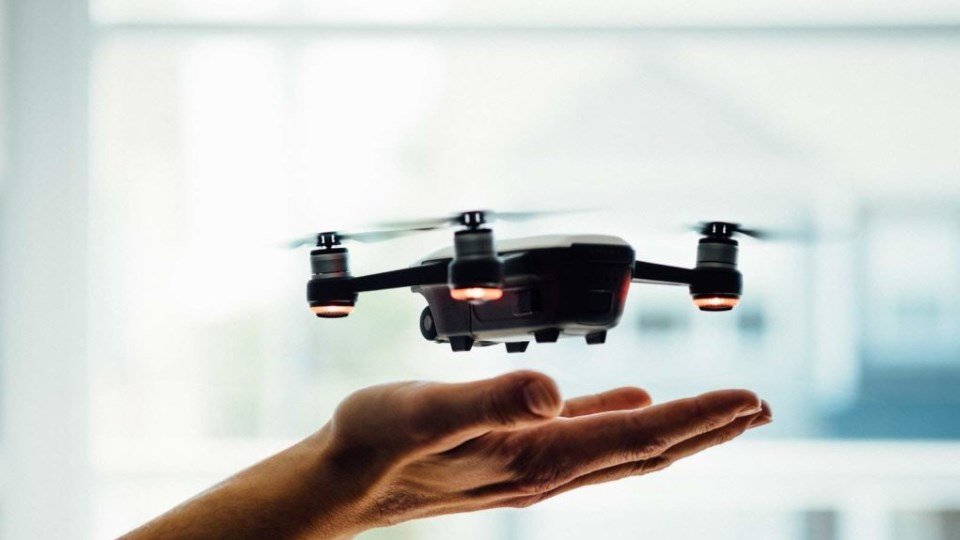 GearBest recently unveiled huge discounts all across gadgets on their marketplace, especially drones. Their price tags are being slashed as high as 25% off the original price. If you have been saving up money dough to buy one of the latest drones. This is the time to grab the opportunity to shop drones and save money. Bonus for those visitors who visit our site, you can get a 10% discount coupon by visiting through a special promo link (you don't have to enter the code as the coupon is already applied).
Because there are so many drones having their price tag being lowered for the time being. I researched and scouted their site to find the best deals for you. From the cheapest to the most expensive that way you get more bang out of your bucks. If flying drones is what you have been wanting to do for a while. This is the best time to take advantage. Without further ado, I am going to share these special drones deal you can shop right now.
Mavic Pro
GearBest is selling Mavic Pro for 20% off its original price. The Mavic Pro is an ideal foldable drone for those pilots who want to be able to fly an intelligent quadcopter. Equipped with a 1/2.3″ CMOS Sensor that captures photos and videos in stunning 12MP.  A single battery on average gives you a flight time of 27 minutes. It also comes with built-in obstacle avoidance sensors that let it sees up to 40 feet away in frontal direction. This foldable quadcopter is the perfect choice for beginners and entry-level aerial photographers looking to start their own drone business. I also include a guide for why you should buy DJI Mavic:
Mavic 2
For a limited time only, you can grab Mavic 2 Pro at 24% off its original price tag. This latest DJI drone flagship features an all-round obstacle avoidance sensor that provides enhanced flight navigation safety systems. It also incorporates a multitude of upgrades such as longer flight time, 20MP Hasselblad Camera and Active Track 2.0. The DJI Mavic 2 Pro is a perfect choice for those professional drone pilots who want to upgrade from Mavic Pro. I also included several guides to help you make shopping decisions:
Xiaomi Mi Drone 4K
The Xiaomi Mi Drone 4K is combination of an affordable quadcopter and professional aerial photography. This sleek drone features a flight time of 25 minutes, which is well above the average standard for a quadcopter at its price tag. It also comes with a 360-degree rotatable camera that can be pointed at any direction you want to. Thus, allowing you a full, wide and flexible aerial view from the skies with Xiaomi Mi Drone 4K. Just for a price tag under $500, this is one of the most popular beginner aerial photography drone to start with.
Hubsan H501S X4
The Hubsan HS501S X4 is an advanced drone that incorporates several upgrades such as longer battery life and bigger control distance. Utilizing the upgraded radio signals that allows a much better communication between the drone and transmitter. This mid-sized quadcopter is packed with several features such as intelligent flight modes, high-performance battery for better delivery of propulsion force and more. Lastly, it comes with a built-in 1080p HD camera that lets beginners and recreational pilots fly in FPV mode. A great choice.
Hubsan HS109 X4 Pro
Now you can buy Hubsan HS109 X4 Pro just for 19% off its original price. This action camera drone is packed with incredible performance that lets it stay afloat for more than 20 minutes per charge. Also, it comes with a 1080p HD action camera that produces high-quality videos and pictures. While it comes with GPS / GLONASS positioning systems that provide the stability it needs for smooth flight control, the drone features flight-safe functions such as parachute when it starts falling out of the sky. Overall, this is probably one of the drones that specialize in keeping it safe to ensure long service usage.
VISUO XS809S
The VISUO XS809S adopts upgraded 6-axis gryoscope technology that provides incredible stability for smooth flight indoor and outdoor. Its design is built to be wind-resistance focused toward beginners and recreational pilots. The remote controlller comes with several beginner-friendly features such as one-key return and fine turning. Not just only that, if beginners wants to learn and master piloting skill. The VISUO XS809S comes with three speed mode that meets your flight skill. This is truly a great training drone for beginners to take off before splurging on expensive models such as Phantom 4 Pro.
JXD 509W RC
The JXD 509W RC can be bought for 19% off its original price. If you are looking for an Inspire clone drone, then the JXD 509W RC is the right one for you. It features a rotatable 480p HD camera located underneath its front body. The landing legs provide a safe landing zone for the drone that acts as a shock absorber to reduce the impact. A single battery on average gives you a flight time of 9 minutes. Plus, this drone comes with several nifty features such as 360-degree flips, automatic return home and automatic landing/takeoff that simplifies the flight operation. The JXD 509W RC is a great pick for beginners.
More Drone Guides
Still, looking for the best drones to buy? We have a lot of great drone shopping guides to help you make informed decisions. Below is what you will find our guides to all types of drones such as camera drones, professional drones, racing drones, travel drones and more. I am going to drop these links here so that you can check out what is the best drones to buy right now. I hope you find our guide for GearBest special drone deals helpful and insightful. Let us know if you have any questions or inquiries, and we will answer you as soon as possible. Happy flying!
Useful Drone Guides: