5 Important Tips Traveling Drones on Airplanes: Guide for Beginners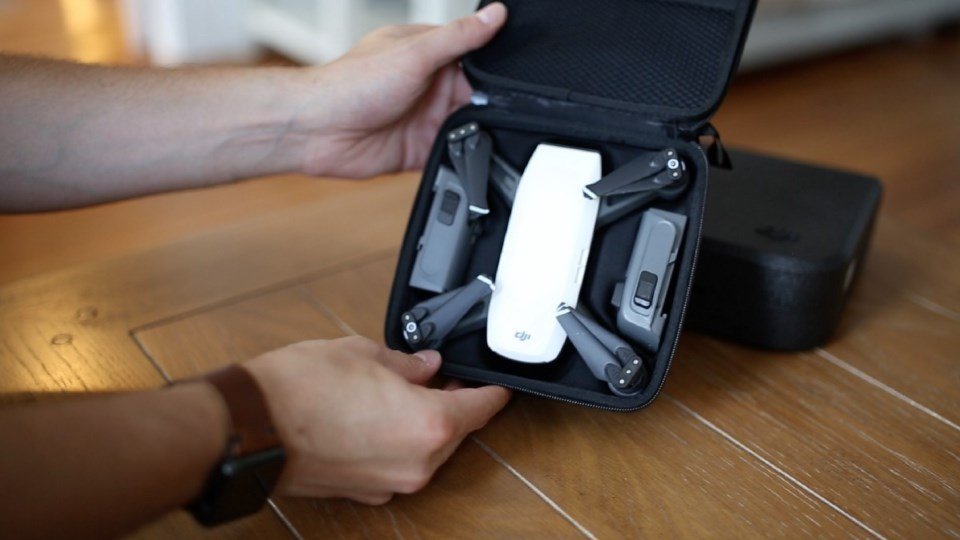 Traveling outside of your home state to a different country with your favorite drone can be especially scary for first-timer. If you recently bought your professional-grade camera drones and you are wondering whether it is legal or not to take with you to a different country. It is a very fair question and I get asked about this often because of the recent news about drones. So, I am going to be straightforward to you by keeping this guide simple and easy to understand.
The purpose of my guide is to teach beginners and first-time flyers like you how to bring your drones on the planes. Before we dive further into details, it is essential to know that each country has its drone regulations. None of them are the same and develop independently of each other. Some countries are fine with using the drones, while certain countries ban you from bringing drones with you.
Before you plan to travel abroad to the country that you are visiting. You need to check out on the drone regulations first and see what is the process for bringing the drones with you. Most of the time, you will need to register your drone within the country's civil aviation administration. That lets them know that you own a drone and you do plan to fly in their country. Not only just that, but you will also abide by their regulations. By registering with their civil aviation administration, you understand the drone regulations.
Traveling with your drones on airplanes
If you are wondering whether it is allowed to bring your drones with you on the airplane. The answer is yes. You are legally allowed to bring your favorite drone on the plane. However, you need to be aware that not all airlines follow the same rules. If you use a travel case for your drone, some airlines will treat it as a carry-on which adds extra expense. Certain airlines will require you to have it as checked-in luggage.
If it happens to you, then you need to insist that your drone travel case needs to be checked as a carry-on bag. Mainly because of the batteries which I will talk more about it in detail. Like I mentioned previously, that each country has different rules. So, you need to research first before taking your favorite drone with you. If you are not sure what exactly airline policy is, please contact them to inquire for more information.
Most importantly, you need to make sure that your drone's travel case can fit the passenger cabin just fine. For a list of best travel cases, please check these guides out:
Related: Top 15 Best Foldable Drones for Beginners: The Ultimate Starter Guide
Tip #1: Check your drone as a carry-on bag
This is very important that all beginners and first-time flyers should know. Always, always check your drone travel case or backpack as a carry-on bag. If you are carrying batteries inside these travel cases, they can't go through an x-ray. Because these batteries are made of Li-Po and sudden change in temperature can be especially a fire hazard. So, here is the proper process on how to handle these batteries safely.
I always inform the airport security and explain that these are drone batteries that contain Li-Po. Which means they can't go through the x-ray scanner. You must inform the airport security in advance so that your drone batteries will proceed properly. When you are traveling on the airplanes with your drones. You should bring your drone as a carry-on bag. However, certain drones such as Inspire 2 will have to be listed as checked luggage because it is too large to store in a passenger cabin.
Regardless of the type of drone, you plan to bring. Do not put your batteries in a checked bag as they are not pressured and the temperature doesn't fluctuate strongly as it is in the passenger cabin. Also if you do store the case in the overhead compartment, staff can respond quickly in case of an emergency. Keep it in your mind that this is a single most important tip when traveling on airplanes with your drones.
Tip #2: Ensure The Batteries is Below Airline's Watt-Hour Limit
All the airlines have watt-hour limitations that restrict what type of batteries you can bring on the airplanes. The number of batteries you plan to bring on the airplane isn't that important. But the watt-hours is especially important. According to the FAA, if your drone batteries are below 100Wh, you can bring many as you want. However, for the batteries with Watt-Hour between 101 and 160, you only can bring up to 2 batteries.
Phantom 4 Pro batteries have a watt-power of  81.3 and Mavic batteries have a watt-power of 43.6. However, Inspire 2 batteries to have a watt-power of 97.58 and Inspire 1 TB48 battery has a watt-power of 129.96. This falls within the FAA guidelines which means you only can carry up to 2 batteries at a time. For more information on the DJI drones battery specifications, please refer to our DJI drones battery guide.
Related: Batteries Carried by Airline Passengers FAQ
Tip #3: Buy a High-Quality Travel Case
A travel bag that is included the Mavic Pro Fly More Combo pack isn't going to cut. You will break it within a week or so because it doesn't have enough room for three batteries. I regretted when I brought it with me on the plane and tore the strap-ons. A few days later, I got a travel case for my DJI Mavic Pro and it keeps all of my stuff like a champ.
I strongly recommend that you buy a high-quality travel case for your DJI drone. You can read my best travel case for your DJI drones guide and find which case/backpack is the popular choice. For instance, a Waterproof Travel Backpack is a must-have for Mavic 2 and Phantom 4 series. However, if you do prefer a case, you can check out the IP67-Certified Hardcase for Mavic 2 and CasePro for Phantom 4 Pro.
We also recommend you to get battery-safe bags for your drone batteries as they can mitigate damage from combustion. Thus, reducing the likelihood of igniting surrounding objects.
Tip #4: Not Sure? Get More Information!
If you are not sure what is your airline's rules and regulations on bringing the drones with you. Contact them and inquire them regarding them. They will be more than happy to check that out for you. However, I do suggest you look upon your airline's regulations via the website first. Most of the time, they do allow them.
But, if you travel to other countries, then you are going to face a different airline regulation since their drone laws aren't the same as the United States' drone laws. Before you plan to fly, it is always a good idea to check on with a stewardess or steward first. Better to be safe than sorry!
Tip #5: Always Check The Local Drone Laws!
Always check the local drone laws. Seriously. You don't want to fly to another country and end up having your drone taken away then pay extra just to get it back because you didn't know. That's an incredibly poor excuse. Not only you will get upset with them, but you are also wasting your time, money and lose out some of your traveling experience. Sucks, right?
My smart advice to you is to check local and international drone laws. Here is a great website that keeps the drone laws updated and relevant. Because the drone laws change so often, it can be quite hard to keep them update. If you are checking theirs out and something don't look right, you can contact us and we will find the answer for you.
My favorite website for drone laws:
Other "How to Bring Your Drones on The Planes" Tips
While these are the only tips I have for you on how to bring your drones on the planes, I do have more tips and guides that you should check them out. If you are thinking of going to a different country and want to have a drone with you. But, you are not sure which one is the best pick, I recommend you to read my guide on the best five drones for traveling. You will find the advantages and disadvantages that each travel drone brings to the table.
Also, you definitely will need to have drone apps on either your smartphones or tablets. These free drone apps will help you big time, especially if you are chasing after golden hours or blue hours. I use a few of them like Airmap and Tesla. Love them, they are great for providing you with all the information you need to make smart decisions. Not just only that, if you have remote pilot buddies, you can share information with them.
Finally, if you own any of these DJI drones but don't have accessories. You are missing out on the big part because the accessories can play a big role in flying your drones. While they are optional, they can complete your drone gears setup such as landing pad and camera filters set. I have several guides that tell you what are the best accessories you can buy for each drone. Check them out:
And one more thing, I highly recommend you to check out our best smartphones and tablets list that works with DJI Go App if you want to maximize your flight experience. You can visit it below:
If you have any questions regarding how to bring your drones on the planes. Please feel free to drop a comment in our comment section and we will answer your questions. If you have any other tips or advice regarding bringing your drones on the planes, share with us so we can help build a smart, knowledge and safer drone pilot community! Happy flying and be smart with the drone regulations.