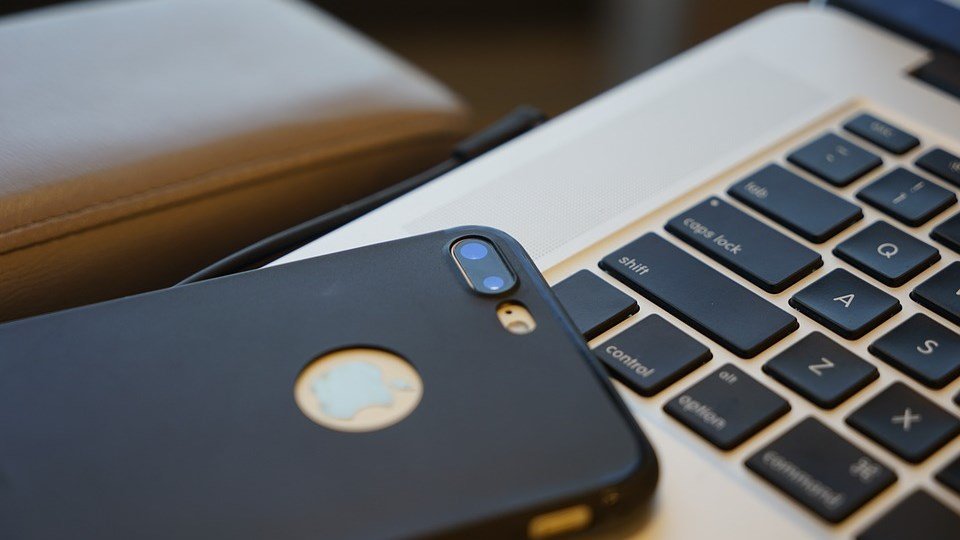 The iPhone 7 Plus price tag has dropped steadily since the release of iPhone X. However, it is quite expensive for some people who might want to find the best protection case to protect their iPhone. If you scratch the screen within a week, you will be the one who is unhappy. In this guide, I am sharing the best smartphone cases for your iPhone 7 Plus.
There is no other way around it. Simply put, you need a high quality smartphone case for your iPhone 7 Plus if you want to keep on using it.
While a case might change your phone's lines a bit and separate your hands from the cold aluminum. But, let's be real here. Do you trust yourself to keep a phone that is pricey in good shape?
Thought so, and that is why I created 7 best smartphone cases just for your iPhone 7 Plus only. You will not find these durable, professional made cases anywhere even on Amazon or Gearbest. These cases are carefully crafted by i-BLASON who is well known for selling high quality smartphone cases.
1. Armorbox
The Armorbox is an expertly machine-cut case that doesn't obstruct important parts such as ports, buttons and cameras. It features two-layers with a built-in screen protector to that protects your iPhone 7 Plus screen and back. This premium protection is lightweight, slim and handsome. The best choice for those who wants to protect their investment without paying a heavy smartphone case. When it comes to competition, the Armorbox is clearly the best choice.
Takeaways:
Dual layered case with built-in screen protector.
Polycarbonate hard shell with flexible protection.
Comes in five different colors
2. Aegis
The Aegis is perfect mobile accessory for your iPhone 7 Plus. Whether it is rainy days or splashy summer. The Aegis can protect your iPhone 7 Plus under the water for up to 30 minutes at a time in depths less than 1 meter thanks to IP67 rating. Not only it protects your smartphone from water, it is dustproof and splashproof. Aegis is one of the fewest smartphone case that offers a full-body coverage including a touch-compatible screen protector and port covers. .
Takeaways:
Built with IP67 Rating for Waterproof, Dustproof and Splashproof Resistant
Full-body coverage.
Comes in five different colors.
3. Unity
For those who wants to have longer battery life. Meet the Unity. This case features rechargable external battery case for iPhone 7 Plus that makes it easy to extend your phone's battery life. In addition to that, it comes with two-piece drop-minimizing shell that doesn't skimp on protecting the body of your smartphone either.
Takeaways:
Extends your iPhone 7 Plus battery capacity up to 4,000mAh
Minimalist, low-profile design
Dual-layered designed to absorb drops and deflect bumps as well scraps.
4. Magma
The best all-around case for your iPhone 7 Plus is the Magma. This ideal case features textured bumpers for firm grip and scratch-resistant casing that is shock-proof. Plus, it comes with a complimentary detachable belt holster that you can carry on your belt. Out of all these features, the Magma is a smartphone case built to be slim, lightweight and low-profile.
Takeaways:
Textured bumpers for firmer and stable grip.
Detachable belt holster for each on-the-go user.
Shock-proof and scratch-resistant casing that assures device safety.
Comes in five different colors.
5. Halo Clear
Show off your brand new iPhone 7 Plus in style with Halo Clear case. It is an ultralight design that adds almost no weight to your smartphone while providing clear, transparent background that displays the Apple Logo. Plus, it features raised edges that protects your smartphone when you place it face down. It is especially very nice because you won't have to worry about damaging the screen of your device. Because it is so easy to put on and take off, you aren't just limited to one color.
Takeaways:
Ultralight design that adds no weight.
Featuring transparent with impact resistant bumpers.
3H Rating premium scratch resistant material.
Precisely cut and design that allows all ports and buttons to function properly.
Comes in five different colors.
6. Korona
Check out the Korona Hybrid Armored case. This stylish, lightweight and tough case seperates the awesome phone from generic competition. Featuring easy installation that brings quick access to all functions and adds no noticeable weight to your smartphone while protecting it from drops and nicks. Plus, it comes with rubberized anti-slip that prevent accidents slip while improving stable grip and durability.
Takeaways:
Adds no weight to the case.
Easy snaps-on and dual layer design.
Added-on bumpers for extra cushion and protection.
Quick and easy access to all features.
Comes in five different colors.
7. Hera
This latest and most popular case features minimalist lattice style that strikes a perfect balance between protection and look. The Hera case shields your iPhone 7 Plus with shock-resistant bumpers and a built-in screen protector. Plus raised edges and bezels that keeps your smartphone screen from damaging itself while you move it face down on a table. Combined with that, it features Hera's trademark design that makes a big hit.
Takeaways:
Inner TPU lining that ensures protection against drops.
Back design brings back originality.
Scratch-resistant screen that offers protection.
Comes in four different colors.
Protect your iPhone 7 Plus today and start flying best professional drones worry-free.
Editor's Pick