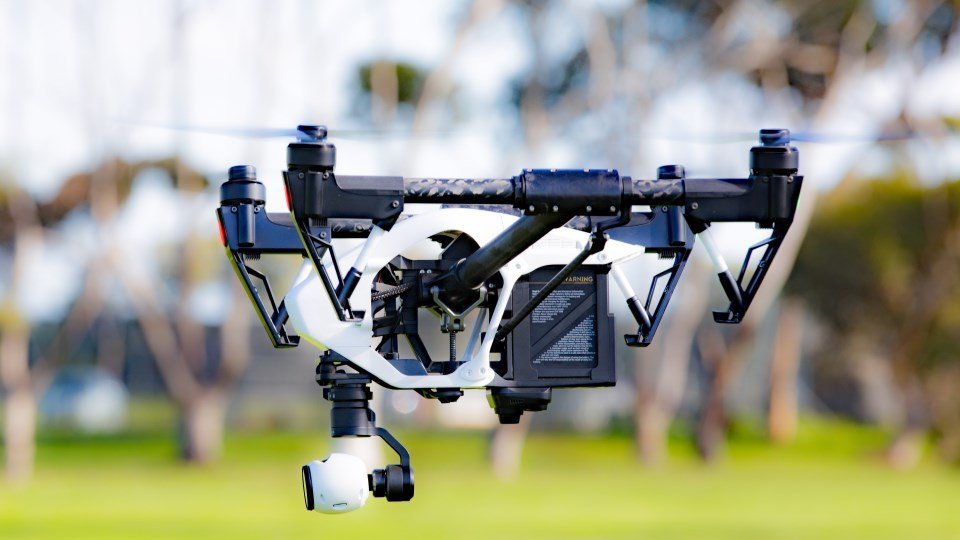 Start a drone business doesn't have to be that hard. All you need is a great quality drone such as DJI Mavic 2 or Phantom 4 Pro that is capable of capturing high-level imagery details. Then you need to build your work profile for your potential clients to see if you will be a good fit for their jobs. All of these things you need to start your own drone business isn't that hard at all. What it needs is your time, the determination to grow and become a success, and most importantly, passion to fly the drones.
If you want to start a drone business simply because it makes good money, but don't value your clients. That is a bad way to start building a profitable drone business. However, because starting your own drone business is very easy to do so. You will need to establish a website where you can display your work, share testimonials from the people you work with and of course to bring in organic visitors who might be impressed by your drone services. In this case, I recommend you to get a domain and hosting plan at Siteground.
In this beginner's guide: how to start your own profitable drone business, I will teach you how to do that. My first advice for you is to check out other drone business that is very popular or well-known. See what they are doing so that you can get an idea of what you should create your own drone business. Read my 5 tips on how to build a profitable drone business that will get you off to a great start.
Show Your Work
First and foremost to starting your own drone business, you need to show your work. If you just had picked up a professional drone for making money, you need to take pictures and create a video first. My suggestion is that you should create at least two to three different projects from urban to rural areas. Be creative and take much footage as you can. The position that you aim the drone's camera is also very important because they can change how the picture is being seen. I would recommend you to read my 8 tips that drone photographers should know.
The pictures and videos that you take need to be edited via Adobe Photoshop, Lightroom and Pro Premier. If you plan to use apps such as DJI Go App or other choices, they won't cut. Because of feature limitations that restrict your ability to turn them into a masterpiece. Almost all pictures and footage that other professional drone pilots take are edited by using both Lightroom and Photoshop. So, you should consider picking them up if you want to create a badass work profile to grab potential clients' attention.
Before you start your website via Siteground, you should have at least a few works ready to show off. The more you have, the better your profile looks and of course you will be likely to land a lot of possible jobs. This is the first thing you should do before starting your own drone business. It will take you at least a while, but if you put a lot of time and investment into it. Then you are looking at a high return on investment in the long run.
Know Your Marketplace
Knowing your marketplace can be an incredible and powerful way to grow the drone business. The value of drone services isn't the same all across the nation. In some areas, the price for a drone service can be high as $400 for a combination of aerial photography and videography. Whereas they can go as low as $200 for the same services. All of this price is dependent on your local market. If you don't know your local market and "overprices" the services you are trying to provide. You won't be able to attract potential job offerings.
It is always safe to be conservative and underprice the marketplace. Make your drone services compelling enough that will convince the clients to hire you for their projects. Once you have established relationships, you will be able to gain the scoop inside the marketplace. That way you can create more competitive pricing within your local marketplace and control them. Research the marketplace and know what services you plan to offer before meeting with potential clients.
Have A High-Quality Drone
The most obvious thing you need to start a drone business is having an expensive quadcopter with excellent camera specifications. If you are wondering what is the best DJI drones with cameras for beginners, I recommend you to read this article. What you will need is a drone with a 12MP camera or higher. The better the camera specifications are, the higher quality your drone is. For more professional drone pilots, Phantom 4 Pro or Inspire 2 will meet all the expectations for your clients.
If you are on a tight budget but truly want to start your own drone business. Then, I suggest you check out either Mavic Air or Mavic Pro (not the second version, though). Both of them are great and affordable. The quality of videos that they produce, however, is slightly less compared to Phantom 4 Pro. Unless your clients are fine with that, you will have to rely on the lighting quality for the best shots. A few great drone apps let you know when is the best timing to take shots from the sky.
Advertise
Once you have built your work profile on your website with Siteground. Your next step is to advertise your drone business. I like to do it in person because it is easy to build a relationship. Plus, people get to know more about you and what you do for business. However, you can advertise online if you choose to. It can be quite a bit too broad since it is all on the Internet. You will have to do some search engine optimization so that you will get the right people looking for a local/national/international drone services business.
I suggest that you make flyers about your drone business, explain your mission and services you provide. Place them along the busy traffics, bus stops or inside the stores if they have bulletins that you can place your flyers on. I also would advise you to create a large sign like the ones you normally see for yard sales and garage sales. They are effective. They get people's attention and bring them over to you.
As for advertising online, you should do a small campaign that focuses specifically on your local marketplace. You will want to target the right people with those interests in real estate, photography, wedding and other things that you think will involve drone services. Advertise for a couple or so of days and watch these people coming into your website. After all, your goal for running a drone business is to bring people to you, build a relationship and do the work for them.
If you do need help with advertising your new drone business, you can e-mail us and we will run a campaign for you on our social media platforms. Just drop a message on what you need from us to advertise your business for a small fee.
Be Clear
Why do you want to start your own drone business? What is your mission and why should we buy services from you? If you aren't clear about what your mission is and the lack of services that you have to offer. Potential clients are going to find different drone businesses that are clear, upfront and consistent. The majority of the businesses started simply out of pure passion because that is what owners enjoy to do.
If you do decide to start a drone business, you should have a passion for talking, flying or sharing news about drones. Bonus point if you do all of them that will improve your exposure and be seen as an authority to potential clients/visitors. Your mission should be simple, concise and clear enough for them to understand. Also, you need to be upfront with what you are doing and what services you can provide. Show them that you have the skills to do these tasks and convince them that they should buy services from you. It is as that simple.
Go Ahead, Start A Drone Business
Now that I have shared my five tips on how to start a drone business for beginners. You should feel confident knowing that you can start a drone business. Follow these 5 tips that I shared with you and watch your drone business grow to become profitable that you will quit the day job. Keep it in your mind that success doesn't happen overnight. Invest your time, build, connect and show your work to the people. Eventually, you will see job offerings come to you.
Over to you now. Do you have experience running a drone business? What are other tips you would suggest to beginners who are interested in starting their own aerial services business? Feel free to drop a comment in the comment section below to start a conversation. We will get back to you as soon as possible. Happy flying and fly safe!
Editor's Pick