Contixo Introduces The F24 Brushless Foldable Drone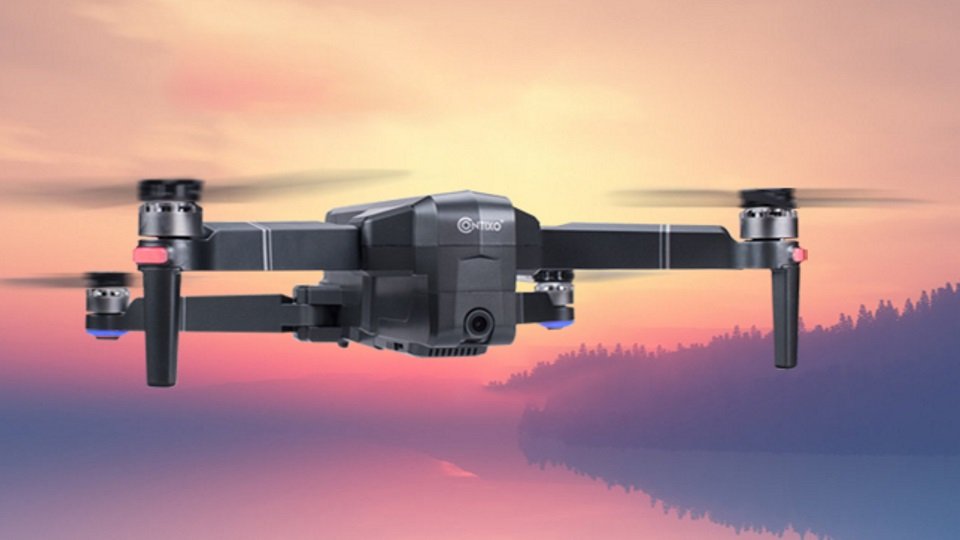 Contixo recently released a brand new brushless foldable quadcopter outfitted with a 1080P HD camera called the Contixo F24 drone. This is the latest iteration of its previous successor, the Contixo F22. It incorporates a smart camera and advanced functionalities such as intelligent flight modes and precise positioning mode.
If you're new to the world of smart camera drones, you definitely will want to check the Contixo F24 drone out. Thanks to its foldable motor arms, it can be easily folded and unfolded that revolves around portability and compactness. Travelers and hobbyists who travel to different places often will quickly find out that Contixo F24 is their best friend.
Even to a certain extension that the Contixo F24 drone does look like a baby version of the popular DJI Mavic Pro. Except, it's thicker, bulkier, and has overall tough durability. I have likened this drone to a less expensive quality of the Mavic Pro quadcopter for a good number of reasons.
Here's why you might want to have your hands on the brand new Contixo F24 drone:
Reasons to Buy Contixo F24 Brushless Foldable Drone
It comes with a built-in GPS / GLONASS module that offers precise flight controls.
The Contixo F24 drone is professionally crafted with alloy metal which enhances the durability.
It uses an intelligent flight battery that provides a maximum flight time of 25 minutes.
The Contixo F24 drone has a maximum remote control distance of 1,300 meters.
It comes with a built-in 1080P HD camera that delivers quality footage at a high detail level.
These are just the tip of an iceberg that tells how good the Contixo F24 drone is. While this smart foldable camera drone is relatively new. It already got several positive reviews that indicate it is going to become popular. In old English, there's a saying that it will spread like a wildfire once people know how good it is.
Currently, the Contixo F24 drone is sold on Amazon for less than $300. You can check the price out and see all the features it has to offer for beginners. They also include specifications such as flight time, control range, flying speed, and other tiny details for those drone enthusiasts.
However, if you're looking for popular drones to shop under $300, I recommend checking out HS700 Ophelia or Potensic Mirage D50 as they're well established. If you've any questions about the brand new Contixo F24 drone. Please feel free to drop a comment below in the comments section. Happy flying, and fly smart!