So you want to learn how to write a great drone product review for your growing drone business? You have come to the right place then. Because in our guide for beginners that teaches you how to write a good drone product review that converts well and captures your audience's attention. Like every other product review, you will need to deliver the content as to why this product is a solution for them.
Before we dive into the details, I want to cover the basics of writing drone product reviews for beginners. You will need to be able to host a WordPress website, which you can get buy at Siteground for as low as $60 a year thanks to their insanely low price tag and superior site speed. All you need is a domain, hosting plan and installing WordPress on the website. Then you are set to go!
Now that we have the website hosting points covered. I am going to teach you how to write a great drone product review. I included a list of the points that explains how you can maximize the best drone product review for beginners. Without further ado, let's dive into the details and find how you can write a great one!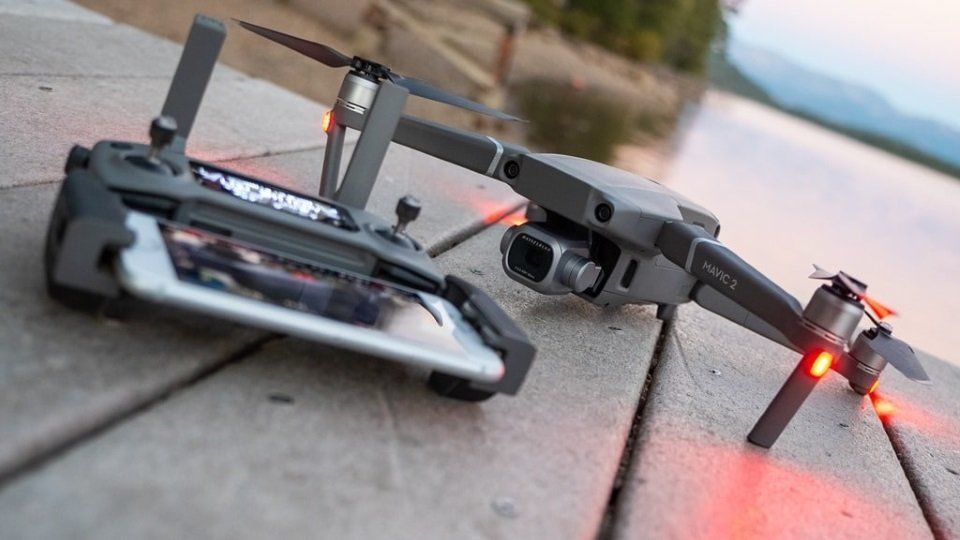 5 Tips on How to Write a Great Drone Product Review
Introduce The Drone
To write a great drone product review, you need to introduce the quadcopter to your readers. Briefly explain to the audience what makes it different apart from its competitors. Like for instance, the HS700 Ophelia is a deeply popular flagship that was professionally crafted by Holystone, a Chinese-based company that is renowned for its mini-sized quadcopters such as the HS170 Predator and HS150 Bolt Bee.
Then you talk on a little more about drone manufacturer's history of crafting the drones. Your readers will want to know whether that company has a good reputation for building and designing drones or not. If you want to promote a drone product with a brand that is not well-known. This allows you to demonstrate your research and establish yourself as an authority and expert in the drones.
back to menu ↑
Talk About The Package Content
It is essential to keep it in your mind that not all the drones have the same package content. Some popular professional-grade camera drones such as the Mavic 2 Zoom / Mavic 2 Pro comes with the basic package. If you wanted to purchase additional batteries and propellers, you would have to order the Fly More Combo Kit for the Mavic 2 drones.
On the other hand, popular drones like the HS150 Bolt Bee comes with a bonus battery which doubles your total flight time. I am a huge fan of bonus accessories. They add longevity to flying the drones and overall enhances your flight experience. The first thing that your readers read your drone product review, they want to know what is included inside the box.
Talk about it and show the package content by creating a list of items. This will not only improve your site's SEO ranking but provides visual content to your readers of what to expect when they order. Did you know that 77% of website visitors trust user-generated content than eCommerce webpages? So, be sure to talk about the package content.
back to menu ↑
Dissent Design and Build Quality
Your audience will appreciate when you talk about the quality of the drone's build and design. Many toy-grade drones under $50 usually don't have great build quality because they are made with cheap material. However, I have noticed that the quality has changed over time as more modern toy-grade drones start using ABS plastic which is durable and tougher.
I usually like to start by talking about the color of the drone. Furthermore, I like to point out the key design that makes a certain drone different apart from its competitors. For instance, the DJI Phantom 4 Pro comes with strong landing legs that act as support for protecting its camera from touching the ground. In addition to that, it helps keep the drone's internal components safe from tiny particles while ensuring that it continues to run at maximum efficiency.
You also can point out what material it uses and how thick it is. Whether the design that the drone uses will benefit your readers in terms of long term usability. Most of the time, your audience wants to know how well that drone can withstand crashes. If it is capable of withstanding crashes, then it obviously would be a great choice for them. Here is a list of my few favorite drones that can handle crashes like a boss:
back to menu ↑
Showcase Performance
The drones are incredibly and popular gadgets that everyone wants to find wrapped inside a gift under the Christmas tree. However, if you are going to buy it for yourself or as a gift to your friends. You definitely will want to know how well a drone performs. When it comes to writing a great drone product review, you need to showcase a video of the drone's performance.
Explain to your audience the drone's performance and do several flight tests. Talk about how well it performs especially the weather conditions where factors can impact the drone's aerial capabilities. Whether it can handle windy weather with relative ease and the friendliness of flight controls.
A video showcase is a simple, yet great way to show your audience the drone's true aerial capabilities. Again, video reviews are another important factor that also determines whether your audience will want to buy the drone product after watching it. According to Lemonlight, 62% of the viewers decide to purchase after watching the video. That can have a huge impact on the quality of your drone product review.
back to menu ↑
Tell Us More About The Features
Don't get me wrong, everyone loves to talk about features. I think they are awesome and make flying the drones much easier. Not to forget to mention that some of them are useful for helping the remote pilots avoiding the mistakes that other people are doing when it comes to flying the quadcopters. Seriously.
The majority of the drones under $200 and drones under $300 are outfitted with GPS / GLONASS module that assists with the positioning mode. This module keeps the drone's flight systems stabilized for smooth and precise flight experience. In addition to that, they also provide intelligent flight modes that allow you to remotely produce professional-grade video content which will impress your audience.
Also, we have an ultimate guide of the best drones with collision avoidance feature which is advanced and capable of creating its 3D environment maps to project the most optimal flight path. These drones can detect objects using built-in visual sensors that have a useful application in law enforcement agencies and even in drone businesses.
back to menu ↑
Suggest Alternative Options
Don't just stick to only one drone product that you are trying to sell to your audience. Include alternative options that are either cheaper or expensive than the current product. Your audience wants to know what are the other options they have available before making the purchase.
If you are talking about DJI Phantom 4 Pro, which is great and dandy. But its price tag is probably too expensive for your audience. So, why don't you include a list of alternative options that looks like DJI Phantom 4 Pro but at an affordable price tag? Your audience will appreciate that you are considered the options for them and that benefits the conversion rate of your drone product review. Always make sure you recommend alternative options at every product review.
The Verdict of Writing a Great Drone Product Review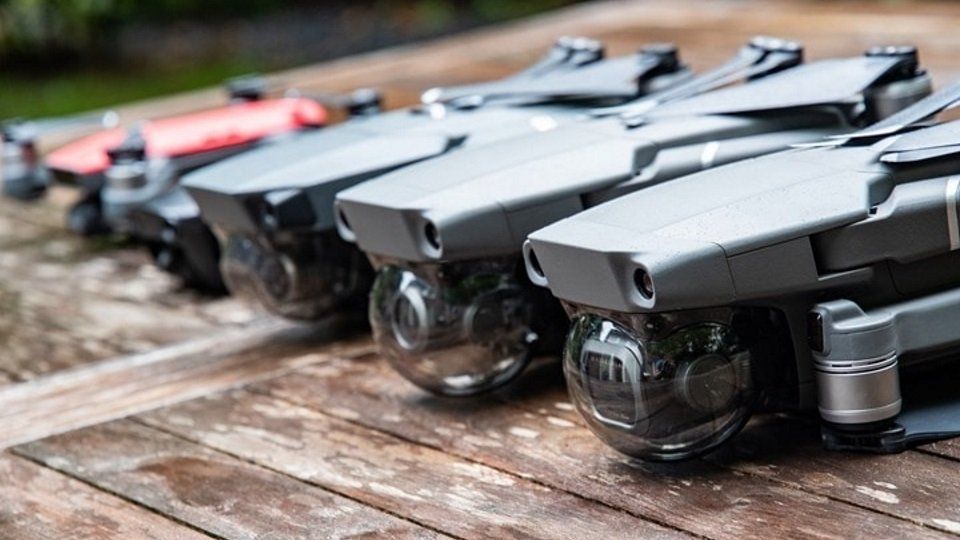 To conclude my guide on how to write a great drone product review, your blog post needs to be straightforward and clear enough to explain why that drone is a solution for them. Throughout the article, be sure to include visual images showcasing the drones that explain the content in detail. Images don't only help your readers understand the value of drones, but also plays a major role in boosting your blog post's SEO ranking.
If you are wondering how to write an in-depth drone product reviews, you can visit my review section to browse a large array of popular quadcopters. Alternatively, you can visit our guides & tips to learn more about the best drones to buy this year. That's all I have to share with you on how to write a great drone product review. If you have any questions regarding this guide or need additional tips. Please feel free to drop a comment via commenting below. We are looking forward to hearing from you!