If you have been looking for a portable foldable drone that is packed with intelligent flight modes and a high-quality camera. There is a drone that fits in these categories for beginners, travelers, and as well as professionals. Introducing the DJI Mavic Air drone, a compact and ultraportable smart quadcopter crafted for aerial purposes. In our DJI Mavic Air review, we are going to dive into the details.
We will talk about its design appearance, performance, features, flight safety systems, camera functions, and a lot of its tidbits. While the Mavic Air drone is an extremely popular quadcopter geared toward beginners. There are things you should know about this stylish foldable drone. If you want to maximize your flight experience and to get the most of what you plan to spend on the Mavic Air drone. Then read below to find out!
Exquisite Design Made for Friendly Appearance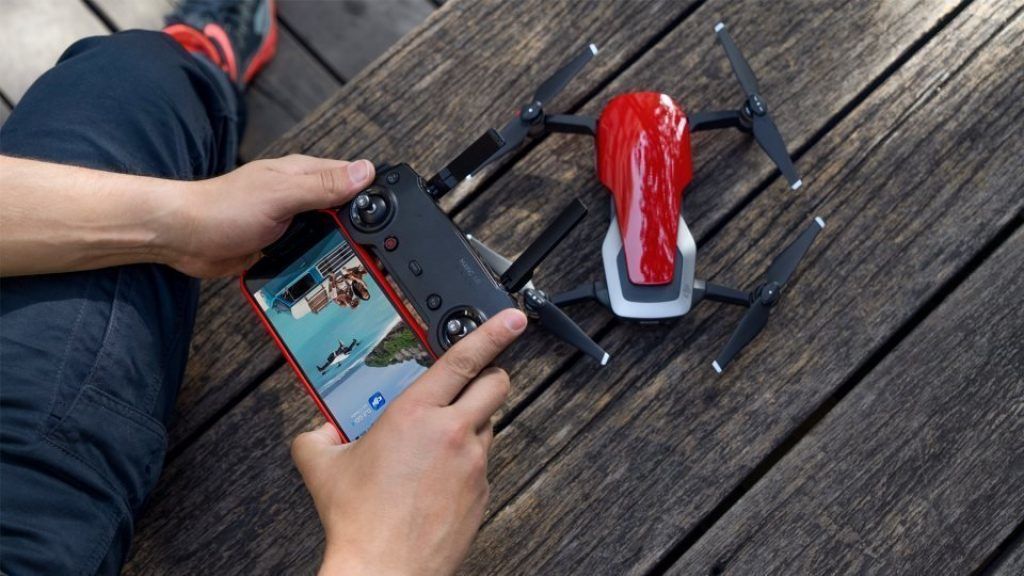 At first glance, the Mavic Air appears to look like a hybrid of Mavic Pro and Spark fused. It comes with a lot of design features from the Spark that focuses on making the drone smaller and compact. While it encompasses some of the design features from the Mavic Pro such as foldable motor arms and propellers for ease to store during traveling. The Mavic Air itself is quite small enough that comfortable sits on your palm of a hand with a body dimension of 166 * 83 * 49mm when folded.
If you unfolded the motor arms, then the Mavic Air will have a body dimension of 168 * 184 * 64mm. Furthermore, it has a total weight of 430 grams which is one-third lighter than Mavic Pro. This smart foldable drone revolves lightweight and portability mainly for traveling purposes. I especially liked how the Mavic Air is designed to appear as a friendly look. Which gives out a nicer tone and impression from bystanders who might have caught the attention.
In the front, a 12MP camera is mounted on a stabilized 3-axis gimbal system. Unlike the gimbal systems that Mavic Pro uses, the Mavic Air uses a stabilized that is durable, reliable, and stronger. It is certainly a nice design change for improved durability. The majority of the design focus is on making the drone simple, yet durable enough for beginners to fly. Not just only it is made for beginners, but travelers who want a smart drone as well as professional for their aerial business.
Related Article: Top 9 Unique Reasons Why You Should Buy DJI Mavic Air for Beginners!
Performance-Focused for Best Flight Experience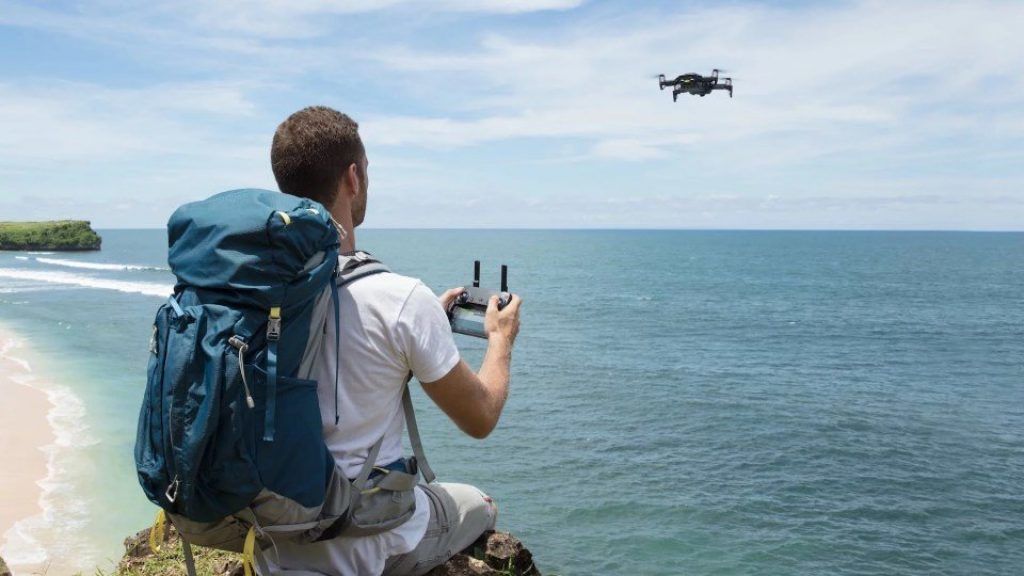 The second most important part of the DJI Mavic Air review is the performance. If you are going to fly a drone with incredible battery capacity and amazing long control distance. You will need a drone that can perform several weather conditions and handle them well. Fortunately, the Mavic Air has engineered for these purposes thanks to modifications that enhanced its flight performance. In addition to advanced features to fulfill the role.
First, Mavic Air has a maximum flying speed of 42.5 miles per hour. Naturally, it has a wind resistance of 22.4 miles per hour, but if you turn on the sports mode, it can break through the wind barrier with ease. However, we don't recommend you doing that unless the weather condition is windy. Most of the time smart drones can handle these conditions without any issue. Because the Mavic Air uses brushless motors that don't generate friction to achieve higher RPM for more speed and stability.
Secondly, it comes with an intelligent flight battery that provides around 21 minutes of flight time. Furthermore, the Mavic Air drone can be flown up to 4,000 meters away. Unlike popular drones such as the Phantom 4 that uses Lightbridge or Mavic Pro which has built-in OcySync technology. The Mavic Air uses enhanced Wi-Fi signals for communicating with the transmitter and streaming the video in real-time. Although it uses a Wi-Fi signal, the Mavic Air does a good job of flying over a great distance without any issues.
Related Article: Top 5 Best Drones Like DJI Mavic Air Clones Under $100 for Beginners
Smart Modes That Provides a Plethora of Features
What's more, to love from a smart drone is that the Mavic Air is incredibly capable thanks to a plethora of features. We are not talking about simple features that you normally would find on toy-grade drones such as the Ryze Tello or Bolt Bee. But, much more advanced and fancy features that allow the Mavic Air drone to fly autonomously without the need of a second operator. Ever want to travel around the world by yourself and you want to make a video yourself? Granted, let the Mavic Air be your camera operator and it doesn't cost you a dime.
Before I talk about the features that Mavic Air drone comes with. I want to briefly explain how it comes to the point that they have acquired smart features. It is mainly because the Mavic Air is equipped with a GPS module that enables precise positioning. This module allows the drone to communicate with the satellites and obtain data to obtain the information for precise flight controls. In addition to that, it allows the drone to perform intelligent flight mode autonomously such as Follow Me mode and Orbit Mode.
Follow Me Mode
This is one of several intelligent flight modes for Mavic Air drone. You command the drone to follow a subject by selecting the person. Then the drone will actively follow the person while avoiding the objects at the same time. The Follow Me a mode is a perfect tool for solo travelers who wants to create an immersive video of their trip experience.
Orbit Mode
Use this feature to create a perfect 360-degree aerial view of an object like a cruise ship, lakes, or even a building. The Orbit Mode allows you to produce a clean 360-degree video that gives your viewers a clear view of the intangible landscape. Perfect for making beautiful aerial shots and combing with simple fast time-lapse.
Tripod Mode
This is a somewhat common smart feature used by beginners and professional drone pilots. What it does is dumb down the drone's speed so that you can fly closer to the objects to get a close-up look. If you need to take an aerial shot inside the building, use this flight mode will help you navigate around the building with extreme caution. An incredible useful intelligent flight mode.
Course Lock Mode
The course lock mode is useful if you want to fly precisely with your drone in narrow areas. Simply point the drone that you want it to look at, then activate course lock and it will maintain its axis no matter what direction you are flying at. It is a great intelligent flight mode if you want to be able to capture exciting aerial photos as well as videos with your Mavic Air drone.
Preset Flight Modes
Finally, and not the last! The Mavic Air comes with a preset of intelligent flight modes such as Helix, Rocket, Zoom, and more. Instead of using waypoint mode to create customized flight paths. You can simply activate one of these preset and watch the drone make an aerial video with a push of a button. Perfect for making quick professional aerial shots!
Related Article: Top 5 Best Travel Cases for Mavic Air That Protects Your Drone
Upgraded Flight Navigation Safety System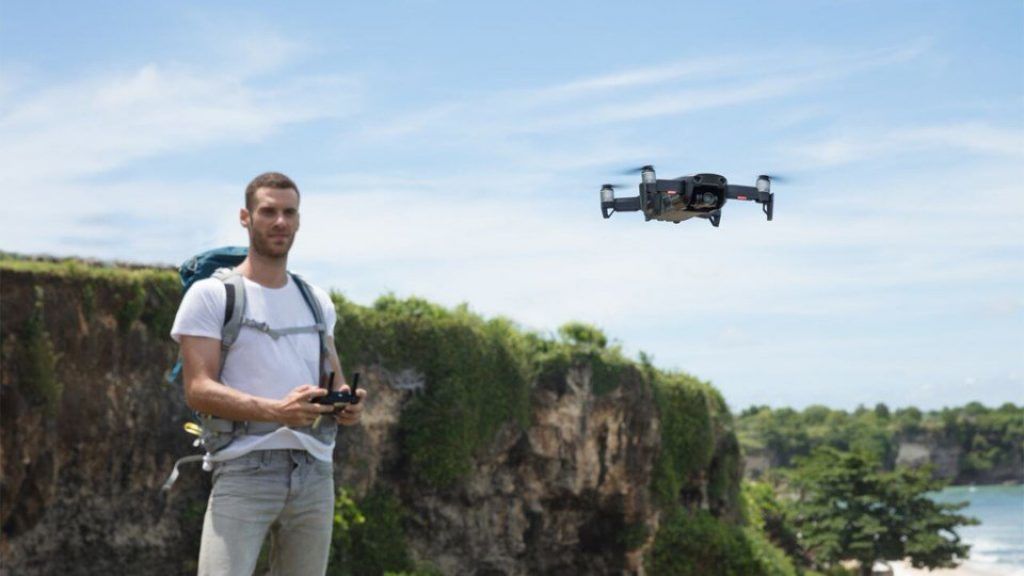 DJI takes a step further in refining their drone's flight safety system. The Mavic Air comes with an additional layer of flight protection. It has obstacle avoidance detection systems included on the front, rear, and bottom for complete protection. It is a nice step in the right direction and makes the whole flight operation easier for beginners who have never flown a drone before. Although Mavic Air doesn't come with side sensors therefore you will have to be aware of any objects that might interfere with the drone on its sides.
Another major upgrade to the Mavic Air is the introduction of Flight Autonomy 2.0. This function allows the drone to process the data more quickly and respond to the nearby objects in real-time. Furthermore, it builds its environment by reading the objects with their sensors. When you activate smart return to home function, it will automatically navigate its way around the objects without hitting them. Truly a definition of an autonomous and intelligent drone capable of doing on its own.
Related Article: Top 5 Best Virtual Reality Headsets for Drones Guide
Color Grading and Ton of Camera Functions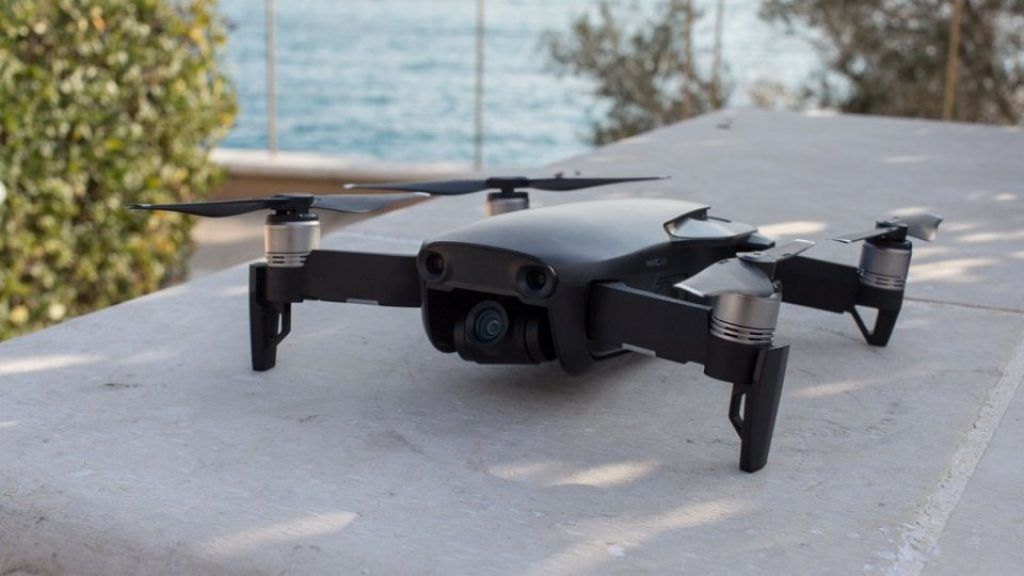 This is probably one of the most important parts of the DJI Mavic Air review. There is a good chance that you are reading our DJI Mavic Air review mainly because you want to know the quality of the camera and whether it can deliver them. The good news is that you don't have to worry about the quality of the stills and videos that this foldable drone takes. Because the Mavic Air comes with a 12MP camera mounted onto a 3-axis gimbal system. Which eliminates the vibration for smooth and professional footage.
If you think that a small foldable drone can't deliver quality aerial footage. Think again because the Mavic Air has a whooping video bitrate of 100 Mbps. That is way more than what Mavic Pro has. Professionals love it because it helps create a smoother, cinematic looking videos — after all, that is what everyone including you should want from a portable drone like this. But that's not all about what we have to say for the Mavic Air drone.
Mavic Air introduces several breakthrough technologies such as built-in HDR for color-grading. Which it does automatically make color corrections to the images that you took and convert them into JPEG and RAW format files. Furthermore, it comes with improved color-grading that includes a wide spectrum of color to create a more vibrant picture that brings them to life.
Panoramic Sphere Shots
This is one of the most wanted and popular features in the DJI Mavic Air review. I am pretty sure most of you already know what a panoramic shot is. That is if you did take one with your smartphone and created a nutritional panoramic shot. But this feature is different and is unique to Mavic Air only. What is more fun than taking 360-degree pictures including upward and bottom then stitch these pictures to create a complete and immersive experience. Plop on your VR headset and you will feel like you are there even though you aren't.
In addition to that, you can warp these pictures together to create a Tiny Planet effect. This presents a lot of amazing and awesome opportunities to unleash your creativity. You can turn anything into Tiny Planets from the pictures that you take with your Mavic Air. With the right conditions and setting, you can create some of the most beautiful panoramic sphere shots that will garner at least several thousand likes and even potential buyers!
Related Article: How to Become Part 107 Remote Pilot Certified: Guide for Beginners
Simplicity Crafted for Beginners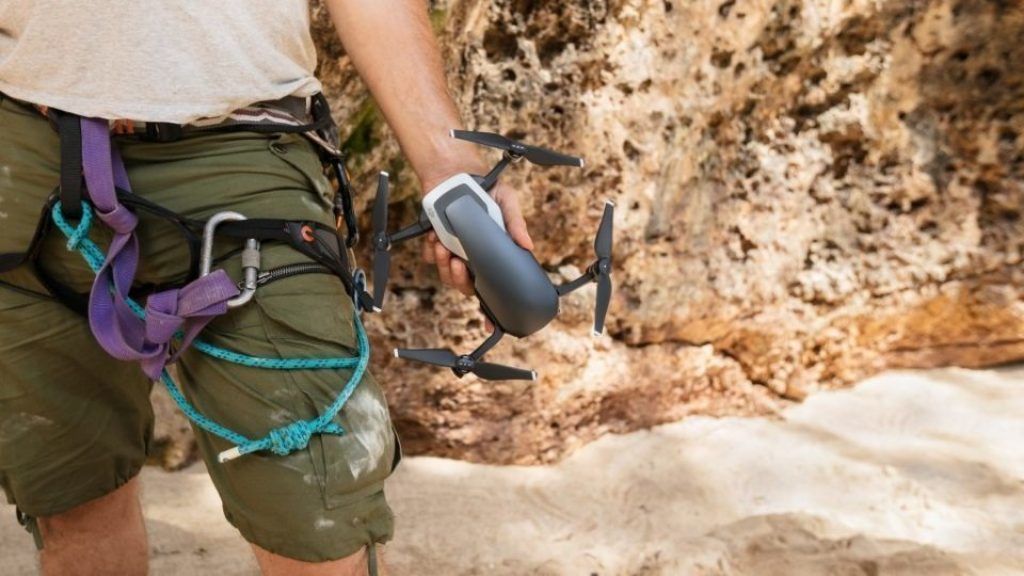 In the final part of the DJI Mavic Air review, we have several remarks to share with you about this smart drone. No matter what your flying experience is, new or experienced drone pilots. This Mavic Air is one of the most feature-packed quadcopters and has a lot of offer for everyone who is looking to have their hands on an intelligent drone. It even comes with a built-in beginner mode that will train first-time flyers to grasp the basic flight controls as well as aerial photography.
While the Mavic Air doesn't come with its dedicated transmission systems that the Mavic Pro and Phantom 4 has. It does quite pretty good in terms of maintaining a reliable connection and delivering quality real-time aerial footage. The smart battery that Mavic Air uses has a flight time of 21 minutes which isn't that bad. However, if you are going to travel around with this drone. I recommend buying additional batteries here. At least four to five batteries should be enough to provide you plenty of flying time.
We think that beginners and professionals will love the Mavic Air drone for a couple of good reasons. It is elegant, beautiful, and stylish that makes it surprisingly popular to beginners. Yet, it is packed with smart features and powerful camera that truly delivers the quality which professionals needs for their photography as well as running their business. So, it is kind of a combination of both categories merged into one stunningly beautiful and unique drone that suits everybody. You can check its price out here and the bundle pack here.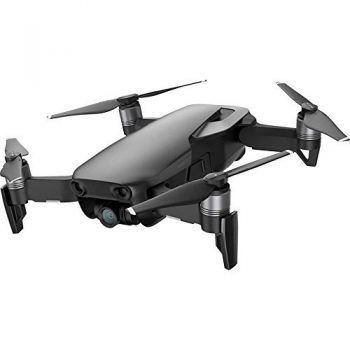 Set Lowest Price Alert
×
Notify me, when price drops
Set Alert for Product: DJI Mavic Air (Onyx Black) - $1,328.30
Last Amazon price update was: September 6, 2023 10:55 am
×
Product prices and availability are accurate as of the date/time indicated and are subject to change. Any price and availability information displayed on Amazon.com (Amazon.in, Amazon.co.uk, Amazon.de, etc) at the time of purchase will apply to the purchase of this product.