Top 9 Unique Reasons Why You Should Buy DJI Mavic Air for Beginners!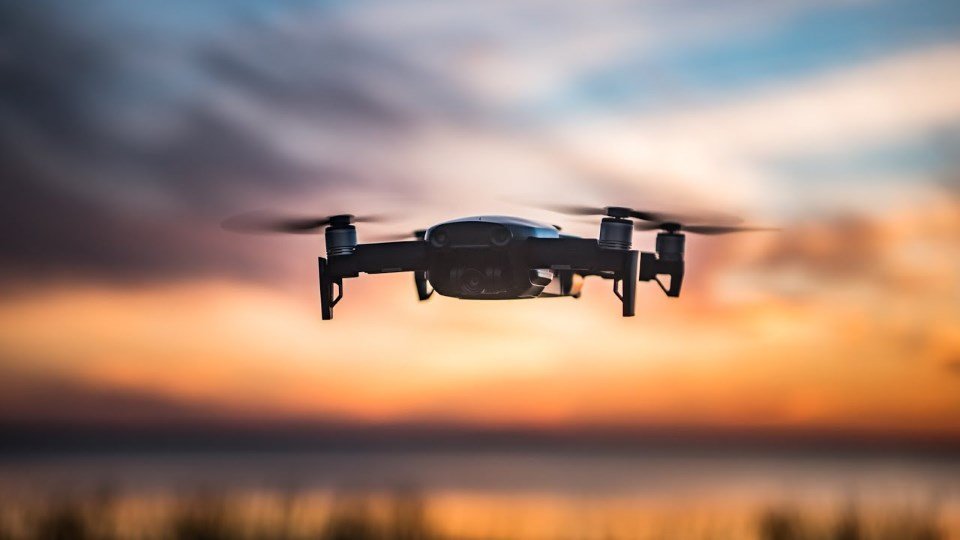 So you came here because you want to find out good reasons why you should buy DJI Mavic Air for beginners? As the drones are becoming more popular, many people are finding drones wrapped in a gift under the Christmas tree or as a surprise present for their birthday. Not only the drones are fun to fly around, but they're also getting smarter, safer, and packed with a lot of features. Countless to name them all.
But you get the idea. Whether you should buy a DJI Mavic Air is ultimately up to your decision. If you're on the border, but you're not sure if you should get one. Then, you should read my top 9 reasons why you should buy DJI Mavic air for beginners! Believe it or not, there are so many reasons why everyone should get an intelligent camera drone. If you're still reading this, then clearly you're interested in finding out what are the top 9 reasons for getting a Mavic Air drone. Without further ado, let's swoop into the details!
Related Article: DJI Holidays Buying Guide for Families, Kids, and Friends
Ultraportable, Crafted for Ease of Traveling
The first reason why you should buy DJI Mavic Air is that it's incredibly portable. This foldable camera drone has a body dimension of 166 * 83 * 49mm (L*W*H) when folded. If you unfold the drone's motor arms then it'll have a dimension of 168 * 184 * 64. That's half the size of the famed Mavic Pro, yes seriously. Which makes it super easy enough for you to store inside your travel case or backpack without any issue.
Furthermore, the Mavic Air only weighs around 430 grams, which is around one-third less than the Mavic Pro. This allows beginners and travelers to store more important accessories like extra intelligent flight batteries. But that's not all that the Mavic Air drone is about. The remote controller is foldable. It comes with folding arms which acts as a mount holder for your smartphone. The Mavic Air drone revolves around portability for simplicity to maximize your traveling experience.
Packed With Powerful Camera
You're probably scratching your head right now, how the heck did they managed to add a 12MP camera on a drone that is half the size of Mavic Pro? Well, if I told you that engineering is the secret recipe to make all of these magic come true, then it won't be a secret anymore. Rest assured, the Mavic Air drone is equipped with a 12MP camera mounted on a stabilized 3-axis gimbal camera.
You can point the camera in any direction based on pitch, row, and yaw to choose how you want to capture aerial photography. Thanks to the built 3-axis gimbal camera, it provides you incredible flexibility to get creative with photography. Not to mention that the Mavic Air takes advantage of the latest upgrades that enhance the camera quality. Such as improved HDR technology that automatically adds HDR images for color grading. Only Mavic Air quadcopter has this feature that makes it one of the best choices out of all DJI drones.
Super Easy to Learn
What if I told you that you can fly DJI Mavic Air right out of the box? Yep, it's super easy to fly even that beginners with no prior flying experience can learn how to fly one. As the drones are becoming smarter, they come with multiple built-in flight safety navigation systems such as beginner mode, obstacle avoidance, and such. Best of all, they're super easy to learn. The drone industries are making the drones friendlier, easy to learn, and also simple enough that you can fly it around.
It doesn't require a degree in rocket science, but all you need is a remote controller and a fully charged Mavic Air drone to operate it. Simply connect the transmitter and drone. Then press automatic takeoff to start flying the drone. Simple as it is, right? You also don't have to worry too much about flight navigation safety features because the drone is built with sensors that prevent you from making pilot mistakes. The learning curve is smooth which gradually becomes challenging as you learn the ins and outs of Mavic Air's capabilities.
Related Article: Top 5 Best Mavic Air Travel Cases That Protects Your Drone
Precision Is The Key
Beginners won't have to worry too much about the drone's flight movement. Because the Mavic Air comes with a built-in GPS / GLONASS system that ensures precise flight controls. Unlike toy-grade drones such as the Bolt and Contixo F6 for instance. The GPS module that's installed onto the motherboard provides information to Mavic Air via communicating with the satellites. This means the drone will maintain its hovering position without you having to maintain its place at all.
It's a nice function from a smart drone. When it comes to flying an intelligent quadcopter such as the Mavic Air, precision is the key. You definitely will want to have complete control over the drone. While having the ability to capture perfect stills and videos. Most of the information is done in the backend while you enjoy flying the drone. If this is enough to convince why you should buy the DJI Mavic Air drone, you can check its price here. Otherwise, read more to find out our other 5 reasons why you should get one.
Everyone Loves It
Don't get me wrong, everyone loves the Mavic Air. Take this, for example, Apple is well known for its iPhone series. It features a chrome design that is captivating and everyone loves it. This is the same true for the Mavic Air drone. It's portable, sleek, and stylish that goes easy on everyone. Unlike some flying beasts such as the Mavic Pro or in some cases, the Inspire 1. The Mavic Air isn't that scary at all and is easily recognizable by everyone. Because it comes with a cool design that gives an impression of a kid-like appearance while maintaining professional capabilities for those who are serious photographers.
No matter what type of person you are: beginner, traveler, or a professional remote pilot. The Mavic Air is the perfect drone for all people regardless of their flying experience. If you fly one, you're bounded to get some people asking you questions about this stylish smart drone. So, it's better to know how to handle these situations. In these cases, you should read my guide on how to interact with curious people while flying your drones.
It is Affordable
Torn apart between DJI Spark and Mavic Pro? You want a drone packed with amazing camera capabilities and the ability to fly far to capture some stunning aerial shot. But at the same time, you want to have a drone that is simple, portable, and easy enough to fly. We understand how you feel and thankfully, DJI made it possible. How? They fused the Spark and Mavic Pro into what we call today: Mavic Air.
The Mavic Air is the middleman and it's surprisingly affordable. You can easily grab a Fly More Combo Bundle (See Price) for less than $800 and start with a total flying time of 63 minutes. But wait, there's more to that! The package also comes with a 16GB micro SD card, camera filters set, propeller guards, and a virtual reality headset! It's the ultimate combo package that'll complete your gears setup within one stop. Most expensive drones usually go for at least a thousand and a few extra hundreds. But you can just swoop all of these accessories with the Mavic Air drone with one click.
Related Article: Top 15 Best Foldable Drones for Beginners: The Ultimate Guide
You Can Make Money Off Flying Mavic Air
Did you know that you can make money off flying DJI Mavic Air? Thanks to its amazing camera capabilities, it can be used to capture beautiful aerial shots. Then you'll need to edit the pictures to turn them into a masterpiece. This can be incredibly useful if you already have an existing gallery to expand. Famous photographers easily sell their pictures for at least hundreds per unit. If you're just starting, don't expect to sell somewhere that amount yet because you need to build a portfolio first.
However, what makes the Mavic Air an ideal choice for starting your own drone business is its portability and camera capabilities. You can sell drone services such as taking pictures and videos for real estate agents. Or inspecting the homeowner's roof for insurance claims and such. They do make good money and especially if you enjoy flying the drones. If you do want to become a successful drone businessperson like me, you need to have a passion for drones. As of now, the Mavic Air bundle pack is going as low as $799, you can check its price here.
It is Safe To Fly
When the drones were first introduced to the consumer market. They were hard to control, expensive, and didn't have a lot of safety features. Nowadays, all the drones that you find are packed with smart functions that emphasize safety. Geared toward beginners as well as professional remote pilots to create a safer sky. The Mavic Air is one of the safest drones thanks to the implementation of obstacle avoidance detection systems. This helps the drone detect nearby objects and avoids colliding with them.
In addition to that, the Mavic Air comes with upgraded Flight Autonomy 2.0. It's an improved version over its predecessor which features faster map reading, better response times to detect objects. And, not only it helps the Mavic Air drone avoid the objects more effectively. It builds its map processing the data that it takes during the flight object. When you activate the smart return to the home button, it'll use the map that it creates itself and navigate around back to the landing point.
Packed With Juicy Features
We generally think that the smaller a product is, the fewer features it has. But that isn't entirely true at all. Mavic Air is one of the most feature-packed drones. It comes with a lot of features such as intelligent flight modes, smart return to home function, automatic takeoff, and landing. As well as giving you the ability to control the camera and adjust the setting like filters and speed rate. No other drone has that same capability that the Mavic Air has to offer in the store for beginners.
And I mentioned, the Mavic Air drone can do a 32MP panoramic sphere shots? It can take 360-degree pictures including bottom and upward then stitch them together to create panoramic sphere shots. This unlocks entirely new ways to become creative and surprise your audience with what this portable drone is truly capable of. Bustling with features, it's too much to count but from what you can know that there are a lot of things you can do with the Mavic Air.
Related Article: How to Become Part 107 Certified Drone Pilot: Guide for Beginners
Top 9 Reasons Why You Should Buy DJI Mavic Air
You can order the bundle pack for less than $800 to start flying. I hope you found my guide about the top 9 reasons why you should buy DJI Mavic Air helpful and insightful. If any of my reason convinced you to buy a DJI Mavic Air drone. Please feel free to drop a comment in the comments section below to let us know. However, if you still have any questions regarding the Mavic Air such as specifications or anything relating to drone tech stuff. Ask away and we will answer you as soon as possible!
Again, I want to emphasize that as a drone owner, it's your responsibility to fly safely. Which means you need to be aware of your surrounding and know when it's safe to fly. I also suggest you read the top 10 free drone apps to find out which one you should download. All of these drone apps are useful and will help you navigate into the world of drones. Again, you can order the Mavic Air bundle pack for less than $800. Happy flying and fly smart!