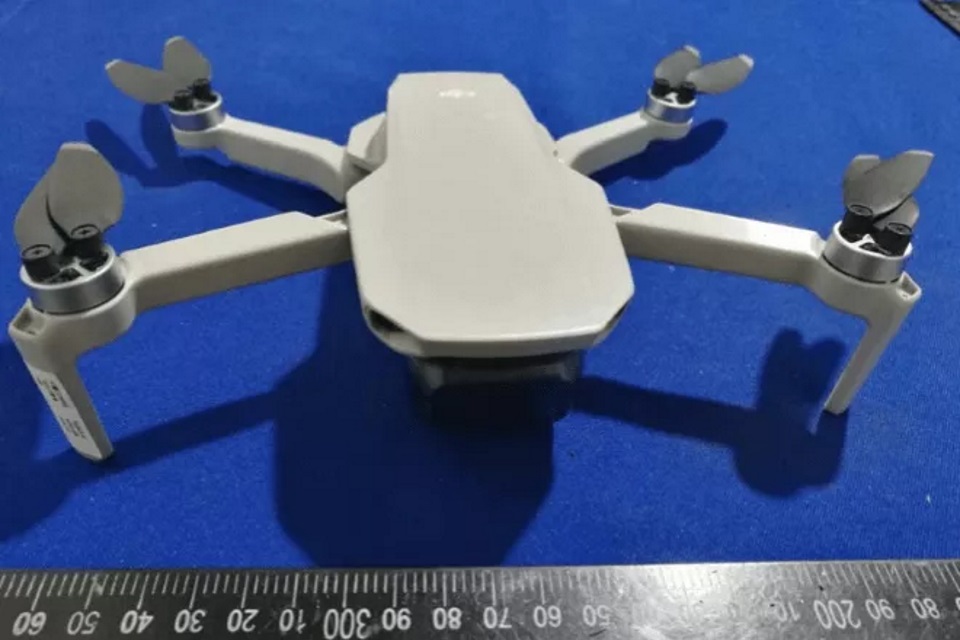 Several online images have been circulating that turns out DJI is making a brand new consumer-grade drone for everyone. After several months of not announcing any major consumer drone releases this year, DJI appears to be making a portable and compact drone that will be designed to cater to a wide consumer base. Today, we learn the possible specifications that DJI Mavic Mini drone will have, features it will be bringing to the table and the price tag we can expect to pay for it.
DJI Mavic Mini Drone Will Have a 4K UHD Camera and Cost $399
The new DJI Mavic Mini drone is reportedly to weigh around 350 grams and has a diagonal length of up to 270 millimeters. Which makes it merely 100 grams over the FAA's 250-gram limit. This is slightly disappointing as staying below the 250 grams FAA requirement would have made this foldable camera drone a lot more interesting for beginners and recreational remote pilots.
Furthermore, the DJI Mavic Mini drone will be outfitted with an enhanced Wi-Fi signal. This is the same technology that is used in DJI Spark and DJI Mavic Air. Also, this foldable camera drone is expected to have a launch price of $399 which places it slightly below the Yuneec Mantis Q but with DJI signature features and superior software.
The DJI Mavic Mini will be equipped with optical avoidance sensors located on the front and bottom. In addition to that, it comes with a 12MP 4K 1/2.3 CMOS sensor mounted on a 3-axis gimbal that looks similar to the popular DJI Mavic Air drone.
As we mentioned previously in this and this that the drone looks similar to Mavic 2 Pro / Mavic 2 Zoom. It will follow the same design that Phantom 4 Pro has with an added battery where the microSD card slot and USB connection can be found behind. But, there is something odd that can be seen in the images that the micro USB port is found in the battery compartment.
Which only means that these images are a few months and just had been released publicly. Thus, it suggests the product of the DJI Mavic Mini drone will have closed legs and possibly built-in USB-C connection. You can see the video of DJI Mavic Mini drone here. What are your thoughts and views about this brand new drone that DJI is working on? Share with us by commenting below in the comments section. Happy flying and fly smart!