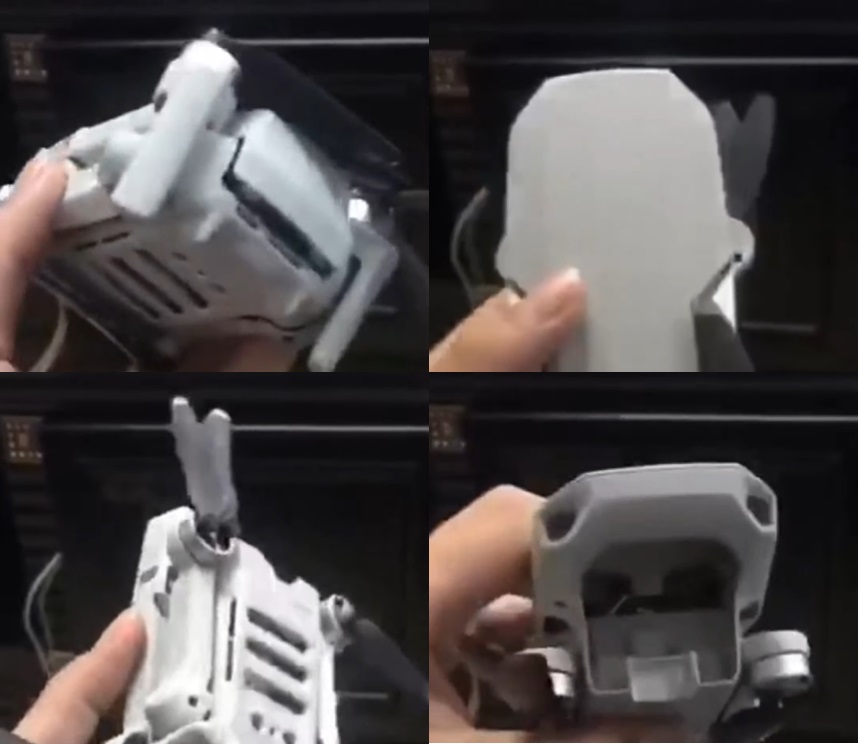 The news doesn't seem to stop when it comes to rumors about the new DJI Mavic Mini drone that surfaced a few days ago. We wrote an article about DJI Mavic Mini drone, covering its specifications comparison and introducing this quadcopter to readers who are curious to learn more about it. Now, there is a video that reveals a person showcasing the DJI Mavic Mini drone. It seems too soon to be released as a final product as it needs a lot more work first. Check out the video below:
DJI Mavic Mini Video
The first video was shared on August 13th, 2019 — which is still quite new information. That being said, this 23-second clip shows a person holding DJI Mavic Mini and turning it around in front of the camera. The company reveals its brand right above the battery door. It also shows two front arms that have protective tape on. Although, it isn't clear if this is the same drone we have seen in the pictures that we published earlier.
However, what stands out the most from this drone is that it doesn't have any gimbal stabilizer installed. From what it seems to be that the entire gimbal and camera unit has not been installed on this drone yet. As the person spun the DJI Mavic Mini drone, we can see it has built-in obstacle avoidance sensors located in the front as well on the bottom. We also see there is storage for a microSD card slot as well as a port for USB connection.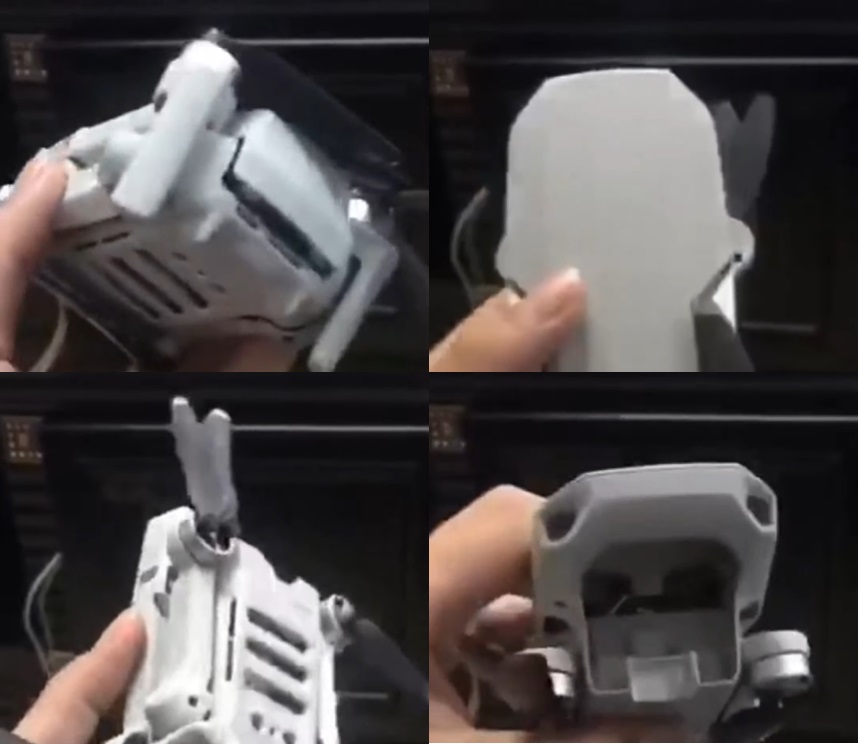 They are not protected by the battery door and will be exposed to the elements when flying, unlike the DJI Mavic Pro. Overall, our impression of this new drone after watching the videos numerous times. We think this quadcopter is certainly small and lightweight. As mentioned previously that the drone is missing gimbal and camera as well the battery has been left out.
The introduction of DJI Mavic Mini drone came out after months of no announcement about major consumer drone releases. Aside from the fact that the company already released popular gadgets such as Osmo Action and the Robomaster S1 Tank. This new drone could become the next trending product as it likely will appeal to a wide consumer base.
What do you think of DJI Mavic Mini drone? Share your thoughts and views with us by commenting below in the comments section. Happy flying and fly smart!