Eachine Released E511 and E511S DJI Mavic Air Clone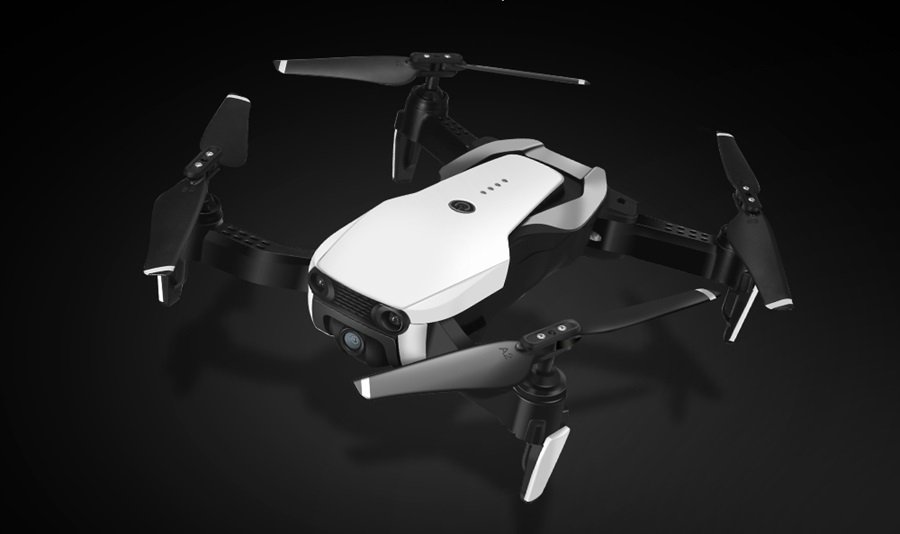 Machine, a U.S-based drone manufacturer, recently launched two brand new drone models that look like DJI Mavic Air: E511 and E511S. Thus, expanding our ultimate best drones that look like DJI Mavic Air collection guide. If you ever wished that you have your hands on a DJI Mavic Air but its price tag is too expensive for you. The days of being able to fly a drone that looks like DJI Mavic Air is just right around the corner.
Introducing the Eachine E511 and Eachine E511S. Both are professionally crafted quadcopters that incorporates a lot of amazing features. Not just only that they are designed for beginners. They are incredibly easy to fly using the number of advanced modules such as built-in GPS and 1080P HD cameras. Typically, you don't see these features on drones under $200. This gives these Eachine drones the potential to become popular quickly.
Eachine E511 can be bought for less than $150 and comes in the jet white coating around its main body framework. It features green LED lights that indicate how much battery juice it has left inside. In addition to that, a single battery pack provides 17 minutes of flight time with a maximum remote control distance of 200 meters. The Eachine E511 drone is great for beginners who just want to be able to fly a nice-looking quadcopter. At the same time, beginners can enjoy capturing 1080P HD aerial footage.
On the other hand, the Eachine E511S uses a GPS module that provides stability and precise flight controls. It is one of the most advanced and smart camera drones you will ever see at an affordable price tag. It even has the potential to compete with well-known brands such as the HS700 Ophelia and Contixo F24. However, the main advantage that Eachine E511S brings to the table is extended remote control distance up to 300 meters.
Although, the Eachine E511S has a maximum flight time of 16 minutes. Which is one minute less than what Eachine E511 drone has. Because it uses a GPS module that requires slightly more power consumption. Regardless, the Eachine E511S is a professional-looking quadcopter. Thanks to its jet black coating around its main body framework. Its battery indicator lights up blue that solidifies its professional status.
The introduction of Eachine E511 and Eachine E511S is the latest addition to the rapid-changing drones market. They are smarter, leaner, nice-looking, and packed with features. Best of all, they look like a DJI Mavic Air. The next time you want to fly a high-quality camera drone without denting your bank. Check out the Eachine E511 and Eachine E511S as your next stop to explore your alternative options.