ZLRC SG906 Beast: Foldable GPS Drone With a 4K Camera Under $170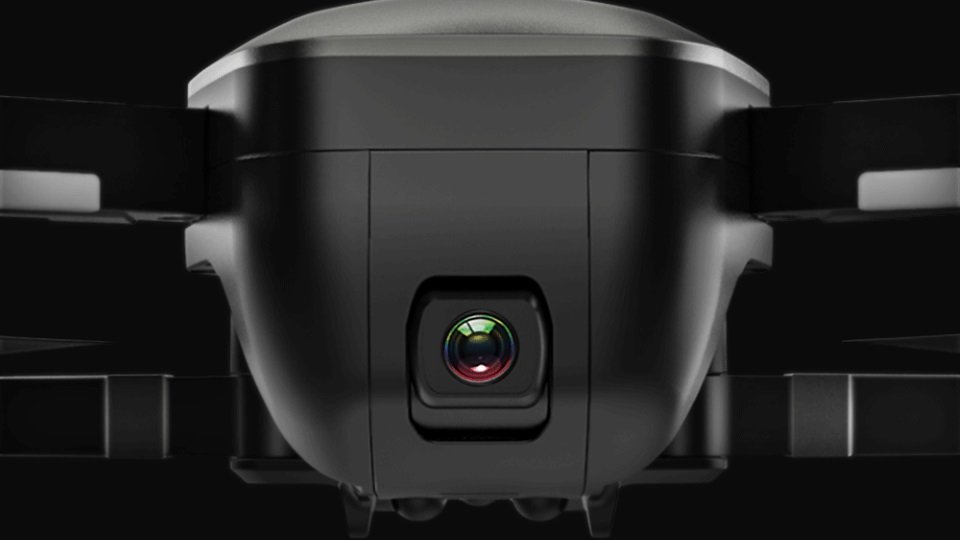 Introducing the ZLRC Beast SG906, one of the first 4K camera drones with an affordable price tag for less than $170. This one of the smart camera drones is packed with numerous intelligent flight modes and boasts a flight time of 23 minutes. We think this GPS drone could be a real game-changer. However, how well does it fares against the popular 4K Mavic Air that it closely mimics? Would this drone end the DJI Spark's reign? Let's take a closer look.
What is ZLRC Beast SG906 4K Camera Drone?
The ZLRC Beast SG906 is an advanced camera drone that is built and designed to look like DJI Mavic Air ($799.99). This is a compact and foldable drone that comes with a built-in 4K camera. But, it definitely will not compete with the DJI Mavic Air. The biggest reason is the quality of the camera. The ZLRC Beast is capable of capturing footage at 4K resolution settings, but that's for stills only.
The manufacturer claims that this quadcopter can capture video footage at 2.7K HD resolution setting. But, that's quite a stretch. One of the major disadvantages is that the drone can't record video and pictures on a micro SD card. This means you'll have to stream the video and pictures directly to your mobile devices. As a result, it degrades the quality of the footage. It's tough to capture high-quality video footage via a Wi-FI connection even for drones that have two Wi-Fi antennas.
Furthermore, the stability of video footage isn't that great. The ZLRC Beast SG906 doesn't have a gimbal stabilizer or electronic image stabilization which is unfortunate. This results in shaky and unsteady footage. Alternatively, the Ryze Tello ($99.99) is a much option for stabilized footage but can't be relied on to provide high-quality footage. If you truly want to be able to capture great quality footage, your best option would be the DJI Spark ($399.99).
Intelligent Flight Modes with ZLRC Beast SG906 4K Camera Drone
The ZLRC Beast SG906 is a GPS-based camera drone that comes with an altitude hold feature and a built-in optical flow sensor for stability and precise flight controls. It utilizes brushless motors that provide the drone with exceptional performance for outdoor activity. Like every other GPS drone, it has standard smart functions like a return-to-home, follow me, custom waypoints, and point of interest. Not to mention that you also can command this drone with your hands.
The manufacturer claims that this drone has a flight time of 23 minutes and a maximum remote control distance of 400 meters. However, these specifications depend on where you live and how much radio interference there are in the area. Even so, this drone has a lot of interesting options, it isn't a quadcopter to be a mistake for the DJI Mavic Air.
ZLRC Beast SG906 is a nice toy-grade camera drone. It also makes a good starter's drone for anybody who is looking to get into the hobby without spending too much money. I'm a big fan of the Holy Stone HS150 Bolt Bee and HS700 Ophelia. Though the Bolt Bee doesn't have a GPS option, it's fast and incredible aerodynamically. While HS700 Ophelia is more of a mid-size bird that has GPS features and a built-in action camera with an electronic image stabilization function.
The ZLRC Beast is somewhat in the middle between these two drones and is capable of flying outdoor. However, I would give the edge to both HS150 Bolt Bee for its lighting fast and HS700 Ophelia for its quality. The Beast drone does have an advantage over these two drones: portability, compact, and ease of use. It's one of the reasons why beginners and first-time drone users are going to want to check out this foldable camera drone.
Final Verdict
Hopefully, there'll be a drone manufacturer that can make a drone with a stabilized 4K resolution setting for less than $200. But that's not the case at the moment. Currently, the best bang for your buck in terms of quality and performance is still the DJI Spark. It's a great mini-sized GPS drone with a good camera quality mounted on 2-axis mechanical gimbal. But it will set you back for almost $400. The ZLRC Beast SG906 is a low-cost option and fun drone to fly around, but its execution isn't that great.