-
Description and Review
If you are looking for a baby version of DJI Mavic 2 Pro, it is now available at a price tag less than $100. Introducing the GoolRC GW89 foldable camera drone. This quadcopter features a similar design that resembles the popular DJI Mavic 2 Pro. Although, it comes with much lower specifications like 1080P HD camera and shorter flight time as well as limited remote control distance. GoolRC is a well-known drone company that has been making and selling drones for a while.
It is no wonder that they are now selling one of the best-looking foldable drones. This is why we assembled an in-depth review of the GoolRC GW89 drone. The purpose of this review is to help shoppers like you make an informed decision regarding this foldable camera drones. In our in-depth review of the GoolRC GW89 drone, you will learn about its build and design quality, performance, features, and more. At the end of the article, you will be able to make an informed decision about whether to buy this camera drone.
Opening The Box:
In the first section of the GoolRC GW89 drone review, we are going to talk about what is inside the box. This is my favorite part of doing the reviews. But, it is also a very important section that all buyers should be aware of what to expect inside the box. In this case, I have included an image of what comes in the box. When you order this camera drone, you should expect to get these following items: a drone, remote controller, extra propellers, propeller guards, two batteries, a screwdriver, a USB charger, and a user manual.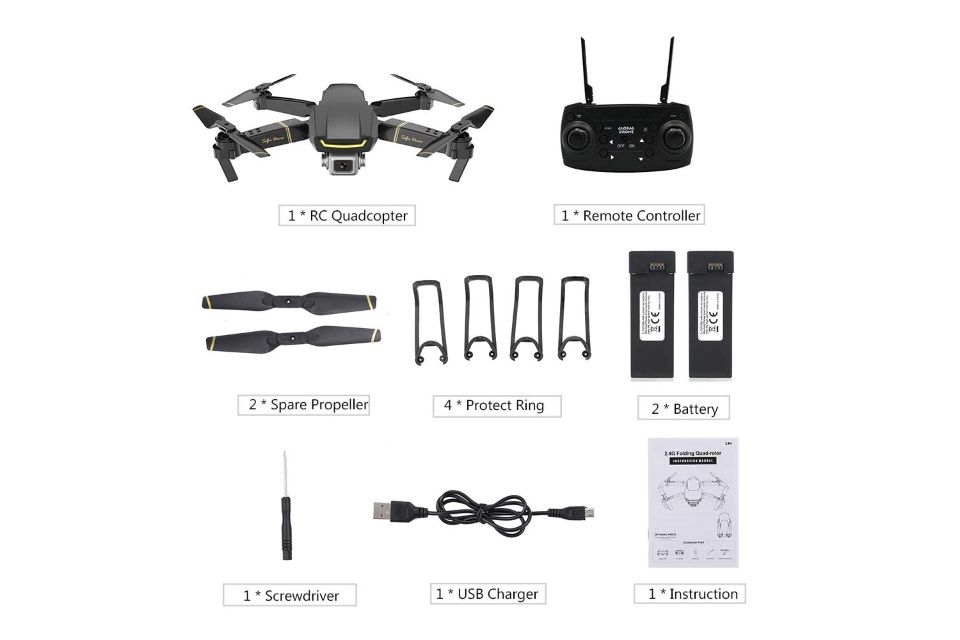 Build & Design Quality
The GoolRC GW89 drone features in a jet black coating that is made with high-quality durable ABS plastic. Its sturdy is further reinforced by foldable motor arms that protect its important components. Unlike other drones such as SS41 The Beetle or HS150 Bolt Bee, the GoolRC GW89 drone features an impressively compact and portable design. Which easily makes it one of the best quadcopter for beginners who wants a lightweight and easy to fly a drone.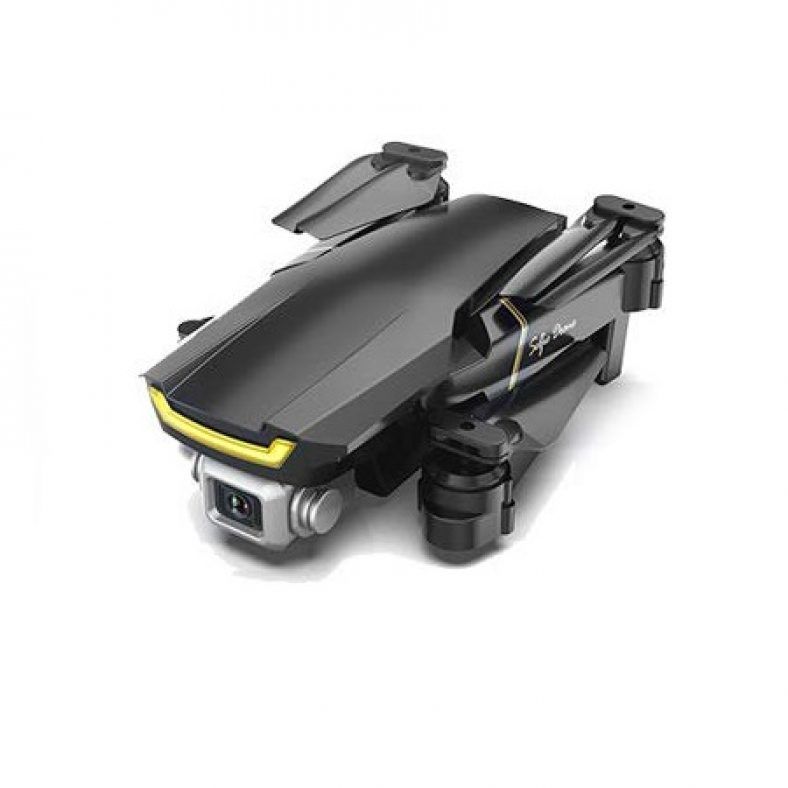 The design of the GoolRC GW89 drone is different, yet unique. Because in the front, it features a wide yellow LED lights that provide strong visual light assistance. In addition to that, its 1080P HD camera is shaped just like the DJI Mavic 2 Pro's camera. Although, you should keep it in your mind that the quality of camera mounted on this camera drone isn't the same as these professional-grade camera drones have.
But, the design of this drone is a perfect match for beginners and first-time drone users who want an affordable camera drone that looks like its grand sibling. This camera drone features a modularized battery that delivers the power more effectively for improved flight time and stronger aerial performance. Overall, the GoolRC GW89 drone is an incredible and flexible camera quadcopter that comes with its quirks and unique design.
Flight Performance
Talking about the drone's flight performance is perhaps one of the biggest single buying factors for beginners and first-time users. However, we think you will be surprised to learn the fact that the GoolRC GW89 drone has an impressive flight performance. Its flight performance is so good that it beats Holy Stone HS161 drone. The GoolRC GW89 drone comes with a maximum flight time of 13 minutes. Furthermore, it has a remote control distance that goes up to 100 meters.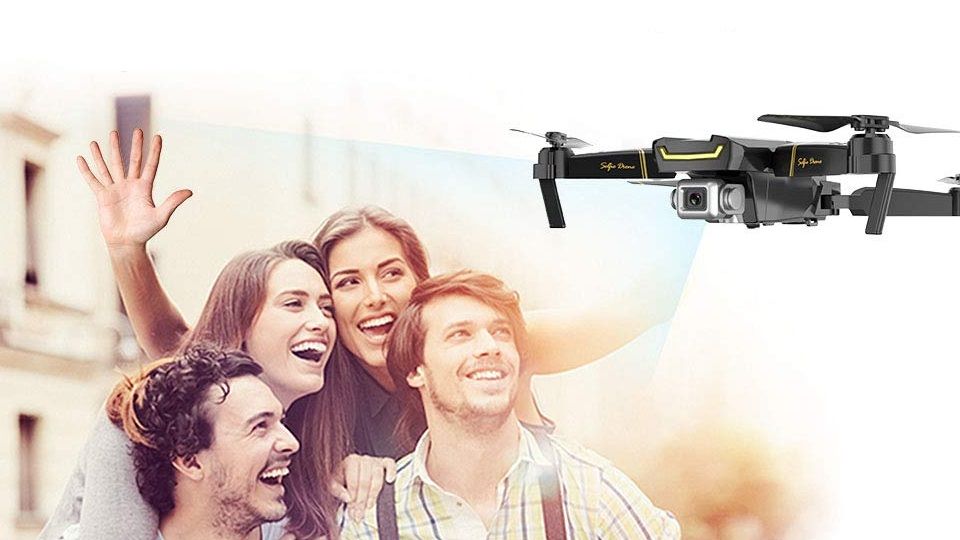 But that's not all about it. This camera drone is equipped with several beginner-friendly features that makes flying the drone much easier for first-time drone users. Thanks to its integrated optical flow system, it can maintain a steady position. In addition to that, GoolRC GW89 boasts an advanced stabilization technology that smoothens the flight experience. Even beginners who have no prior flight experience will be able to command the GooLRC GW89 drone with ease.
Beginners also will enjoy the flexible and gradual learning curve that this drone has to offer. By default, the drone will be at its slowest speed. This allows you to grip the basics of flight controls. Once you have mastered the basics, you can adjust the speed mode and experience the full force of its aerial performance. GoolRC GW89 is both flexible and a strong performer that makes it suitable for indoor and outdoor activities.
Features
If you are looking for one of these best drones under $100 with a bunch of features. You won't find any drones that close as the GoolRC GW89 drone has to offer. This foldable camera drones offer Speed Mode, Gravity Sensor, Altitude Hold, Automatic Takeoff / Landing, Return to Home, Low Power Alarm, Out of Range Alarm, Flight Track App, Headless Mode, Virtual Stick Controls, and Gesture Mode.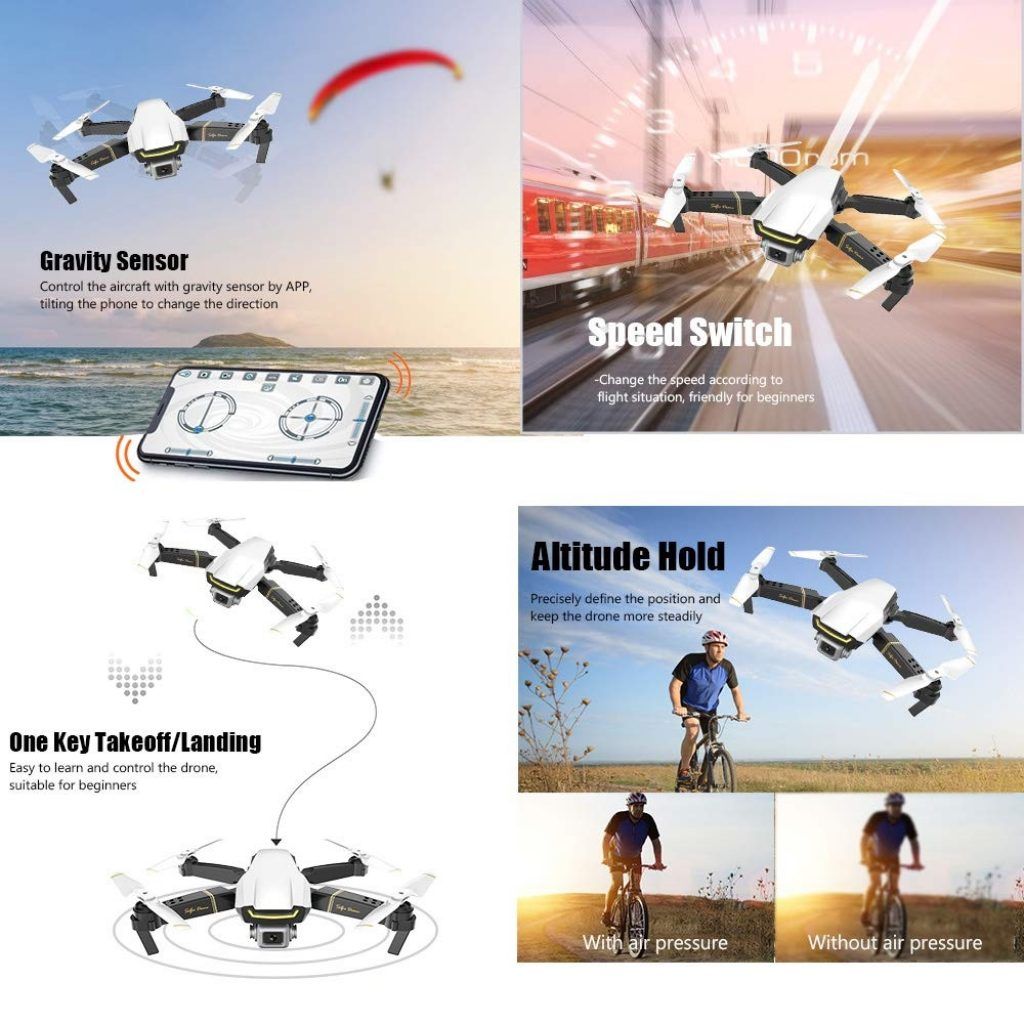 Indeed, it is a lot of features just for an affordable and compact foldable camera drone like the GoolRC GW89. But that's the standard price GoolRC has established to rival against popular competitors like the Potensic D20 and Snaptain S5C. Moreover, these features are integrated to provide beginners one of the best flight experience that is both engaging and safe to enjoy. Even though beginners will have the option to master their piloting skills by adjusting the speed setting.
Final Verdict of GoolRC GW89 Drone
If you are contemplating to have your hands on a foldable camera drone clone that looks like a DJI Mavic 2 Pro. This camera drone makes a great starter choice for beginners who simply don't want to spend too much money on expensive camera drones such as Phantom 4 or Inspire 2. Although, it is an incredible great training drone for beginners who wants to master aerial photographer.
With its built-in 1080P HD camera, you will not find that level of resolution quality anywhere that close compared to the rest of drones. In addition to that, its flight time up to 13 minutes and superb remote control distance up to 100 meters makes it a very deep popular option for beginners. These combined specifications alone beat Eachine E511 and Eachine E511S in terms of price tag and value. GoolRC GW89 drone can be bought here on Amazon for less than $100.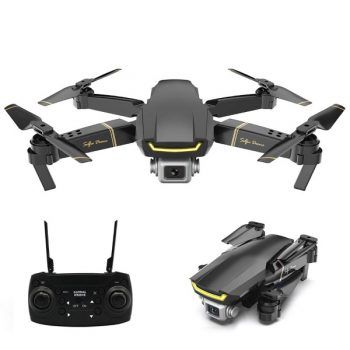 Last Amazon price update was: November 1, 2023 10:31 pm
×
Product prices and availability are accurate as of the date/time indicated and are subject to change. Any price and availability information displayed on Amazon.com (Amazon.in, Amazon.co.uk, Amazon.de, etc) at the time of purchase will apply to the purchase of this product.