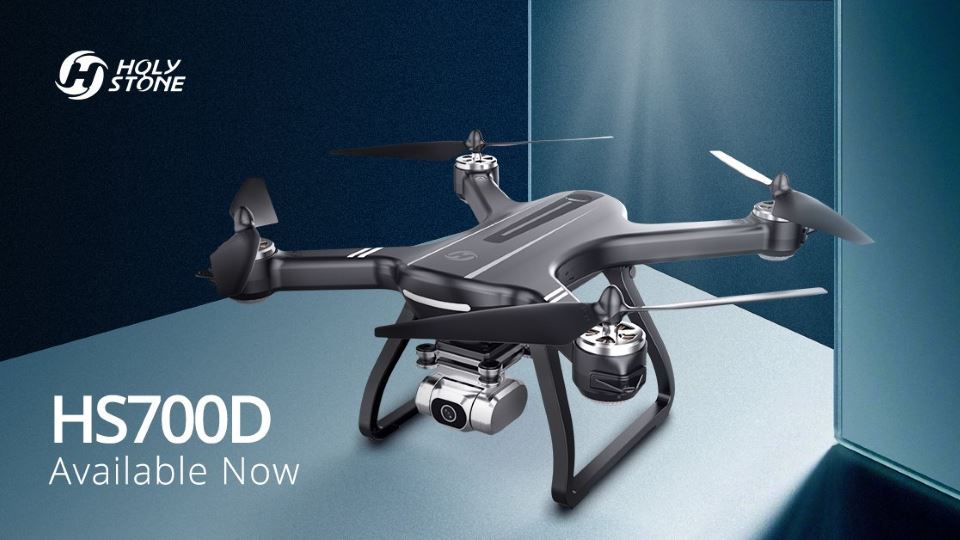 Holy Stone recently launched a brand new smart camera drone equipped with a 2K HD camera. Introducing the Holy Stone HS700D Ophelia, one of the best and affordable drones under $300. This is the successor of the original HS700 Ophelia. Upgrading the drones to a better version with modern technology seems to be the move that Holy Stone is making right now.
But the company is also positioning itself as a strong rival against DJI who already managed to hold a deep pocket on the drones consumer market. The new Holy Stone HS700D Ophelia with upgraded 2K HD camera seems to be taking off exceptionally well among consumers. If you're looking for a high-quality camera drone outfitted with a GPS module. You certainly won't be disappointed with this smart camera drone.
The Holy Stone HS700D Ophelia drone also introduces improved flight time up to 22 minutes. It also has a slightly longer remote control distance. These changes are also very welcoming for both beginners and recreational remote pilots. Although, the drone still retains most of the integral features that originally brought to the table.
This means you'll be able to command the drone using intelligent flight modes such as Follow Me, Orbit Mode, and more. With its brand new 2K HD camera, you can masterfully capture high-resolution aerial shots. Best of all? The price of HS700D Ophelia is the same as the original one. Which makes this drone a very competitive option compared to DJI Spark.
Unfortunately, Holy Stone discontinued producing the original model with an action camera. Currently, they're selling the remaining HS700 Ophelia models at a discounted price for a limited time only. Be sure to grab one yourself before they run out! Alternatively, you can get your hands on the upgraded model here. What do you think of Holy Stone HS700D Ophelia? Share away your thoughts and views about this upgraded camera drone with us by commenting below in the comments section. Happy flying and fly smart!