Holy Stone recently released a brand new smart camera drone featuring foldable motor arms and a built-in 1080P HD camera. This is their latest toy camera drone designed for beginners and recreational remote pilots. Introducing the Holy Stone HS165, a smart GPS camera drone under $200. If you have been on drone hunt for the best quadcopter. Then you have come to the right place because, in our in-depth review about HS165 camera drone, we will explain why this quadcopter is the best pick for you.
We are very excited to have our hands on HS165 GPS camera drone, but we are even more thrilled to share the information with you as we review Holy Stone's latest toy product. Like many other GPS drones, the HS165 camera drone is equipped with smart flight functions and several advanced safe flight systems that make flying much easier and simpler for beginners who have no prior flying experience. Without further ado, we are going to dive into the details.
Unboxing The Package:
The box appears to be well designed. There is no damage, bent corners or anything. Moreover, it came with a nice transparent cover that securely holds the box in its place which is a nice addition. To open the box, I simply plop it. Inside the box, I got the following items: HS165 drone, remote controller, notebook, battery, battery charger, transmitter charger, screwdriver, extra propellers, and of course a user manual.
I liked how they designed the package layout. It looked like everything is in ordered and placed neatly which makes it easy to pack and unpack whenever you want to go. The box itself weighs a little bit heavy, but it is compact and portable enough to be carried around. To see an overview of what to expect inside the package, check out the list below:
Package Content:
HS165 Drone
Transmitter
USB Charger
Battery Charger
Battery
Screwdriver
Notebook
User Manual
Design & Build Quality
On the first look, I am impressed with the design and build quality of HS165 GPS drone. This quadcopter is very sturdy, tough, and professionally crafted with high-quality material. It isn't like one of these toy-grade drones under $100 that you will easily break less than a week. Holy Stone truly holds the quality of their drones to the highest standard and I continued to be impressed with their exceptional craftsmanship.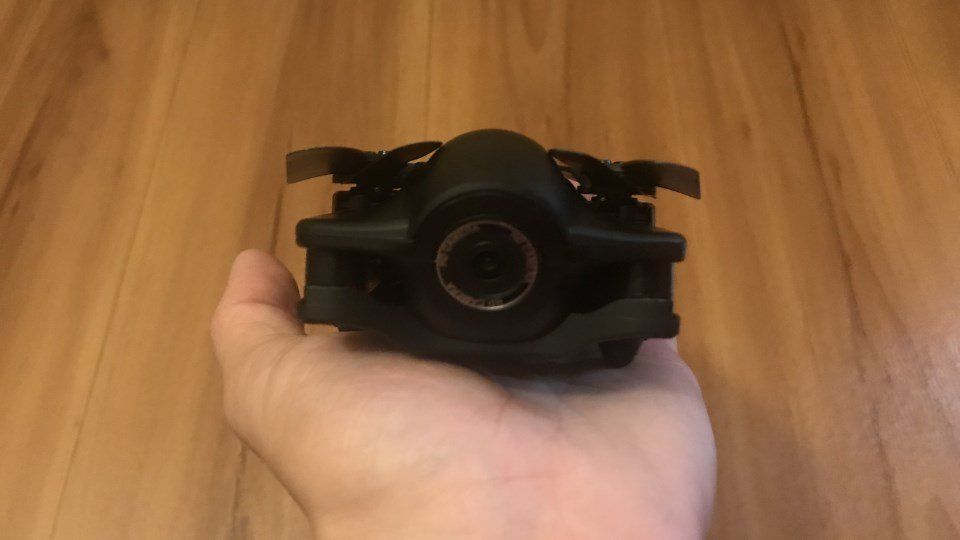 As you can see, the HS165 GPS camera drone comfortable sits on my palm of a hand. The drone itself weighs almost like a 12oz Dr.Pepper can which is relatively lightweight if you ask me. It comes with foldable motor arms that are folded inwards. To unfold the drone, you simply pull the motor arms forward and activate the drone which features a power button on the bottom.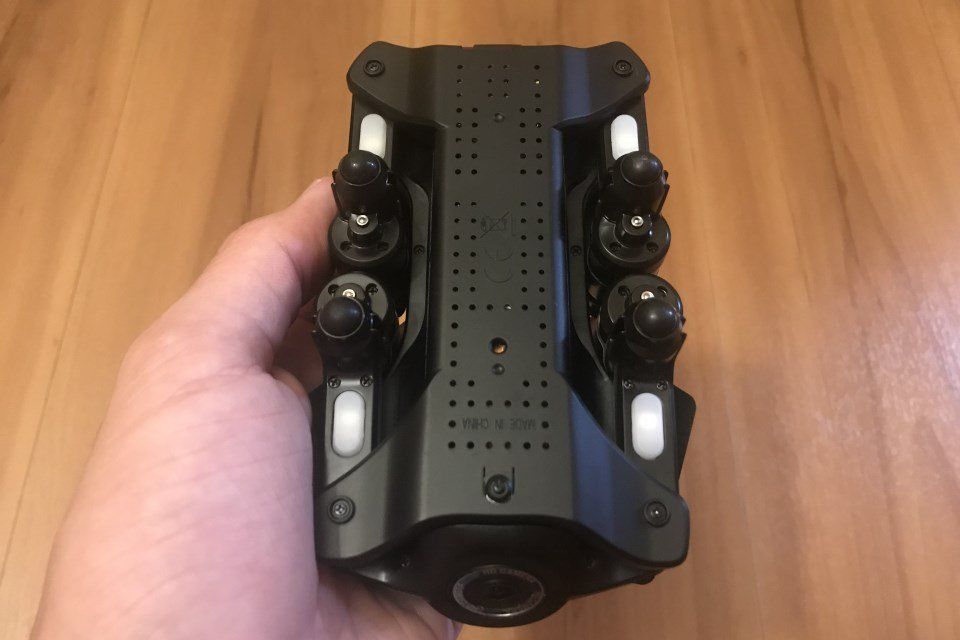 The drone also has built-in LED lights that are located on each motor arms. They are used to assist for visual purposes. It helps you spot the drone during the daytime and nighttime. One thing that captured my attention is the HS165 drone's camera. It features a 1080P HD resolution setting which is very good for a smart camera drone. Regarding storing the footage, the HS165 drone has a micro SD card slot. We recommend purchasing a 64GB micro SD card to go with this drone.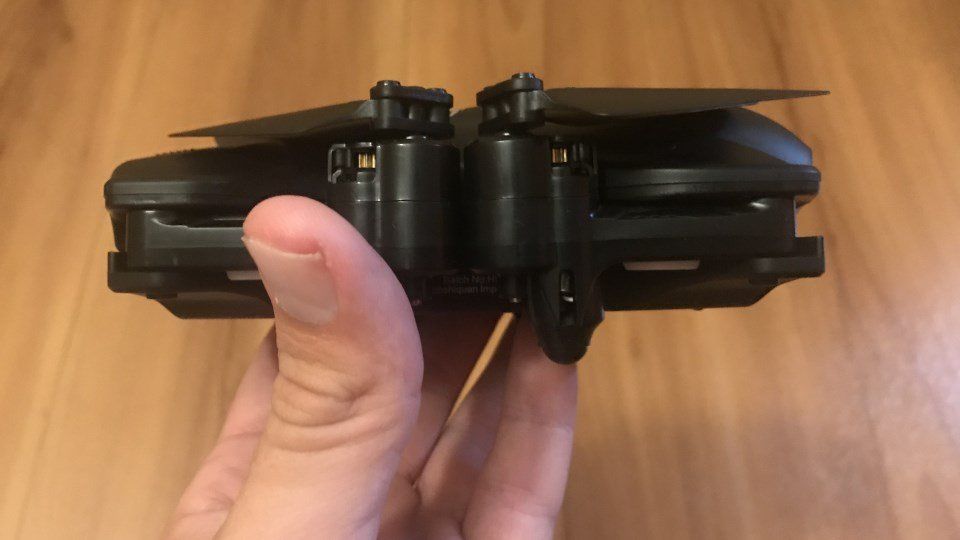 Overall, the design of the Holy Stone HS165 GPS drone is one of the best. It pretty much beats the quality of Potensic D50 Mirage and Eachine E511S. There is a couple of times where I accidentally crashed this drone into the wall and it came unscathed. It still runs like a champ regardless of minor scratches on the propellers. We think beginners and recreational remote pilots will appreciate the fact that HS165 drone is a very tough bird.
Camera Quality
As I mentioned previously that HS165 drone is outfitted with a 1080P HD camera. The quality of stills and videos delivered by this little foldable bird is surprisingly good. It utilizes 5G Wi-Fi transmission systems which are used to deliver the footage directly to your mobile devices. The advantage of 5G Wi-Fi over 2.4G signals is that it is faster, reliable, and promises smoother FPV mode experience.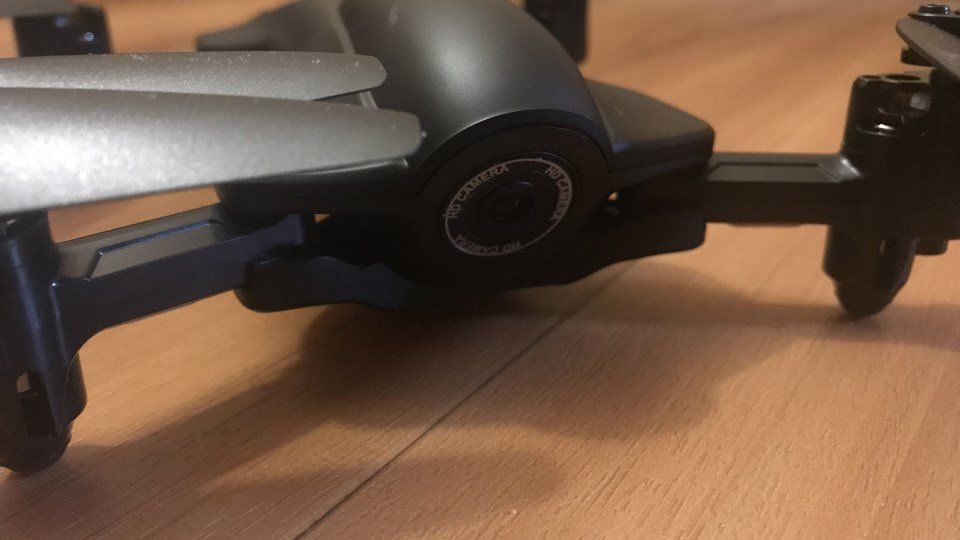 We recommend purchasing a 64GB micro SD card to go with this drone. The micro SD card slot is located underneath in the back, which is next to the battery. Stills captured by this drone are crispy clear and easy to see the quality. Although, for the videos, there are some shakiness and tilting as the camera is fixed on the drone. If you are looking for a drone that masterfully captures the footage professionally, you would be better off checking out these high-end drones.
However, at the price tag that the Holy Stone HS165 camera drone is going for. It does make a great training quadcopter for beginners who wants to learn how to fly. But also to master their aerial photography skill. Which is an essential step toward piloting high-level drones like Holy Stone HS700 Ophelia and DJI Spark for instance?
Flight Performance
In terms of flight performance, GPS drones usually fly better and are easier to control for beginners. The Holy Stone HS165 GPS drone is a no exception thanks to the integration of the GPS / GLONASS module. Which means it communicates with the satellites to maintain a steady position. In addition to that, the drone is outfitted with a barometric function. It analyzes the air pressure and changes accordingly to maintain a certain altitude.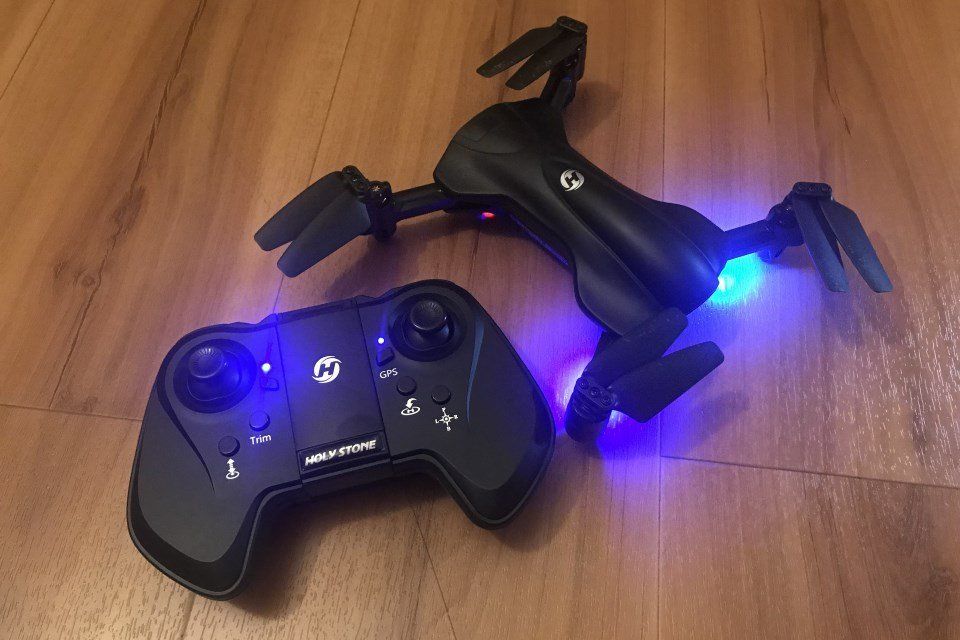 The introduction of a GPS module means smart flight systems. This camera drone can be flown autonomously such as Follow Me, Orbit Mode, and even customizing your flight track system. These features make it easy for beginners to create their flight footages. In addition to these intelligent flight systems, HS165 brings several safe flight features such as Smart Return to Home and automatic takeoff/landing.
I took the drone out for several flight tests and I am impressed with its flight performance in general. Getting the drone to start flying for the first time was a little bit difficult as you had to turn off the GPS to start piloting. But once you get the drone launching all set in stone, it becomes easy as a pea. The drone is incredibly responsive and responds to the flight controls with great precision. Plus it has a flight time of 15 minutes and a maximum remote control distance of 400 meters.
Remote Controller
The transmitter of the HS165 GPS drone is professionally crafted. Best of all, it comes with a rechargeable battery. So, you don't even need to buy extra batteries because you can recharge the remote controller via a USB charger. It has a running time of approximately 30 minutes which is good enough for two flight sessions. The remote controller is very straightforward and simple, which is one of my favorite things about this.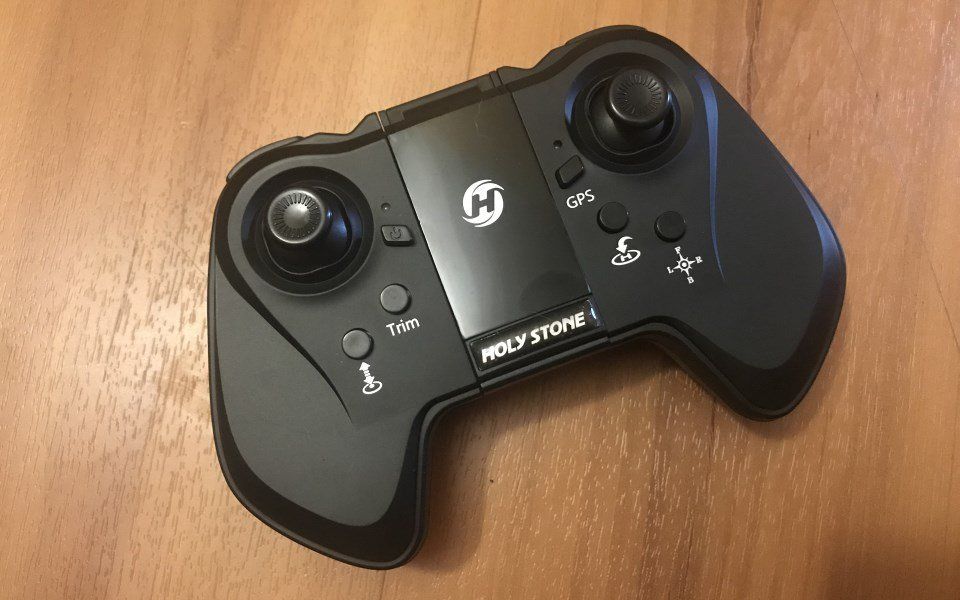 It also comes with an inscription that tells you what each button does. Older drone models like HS170 Predator didn't come with an inscription that made it a little confusing for some beginners who have never flown a drone before. However, if you are new to drone, I recommend reading the user manual which is fairly easy to read and understand. I didn't have any issues troubleshooting and resolving the problems with this drone.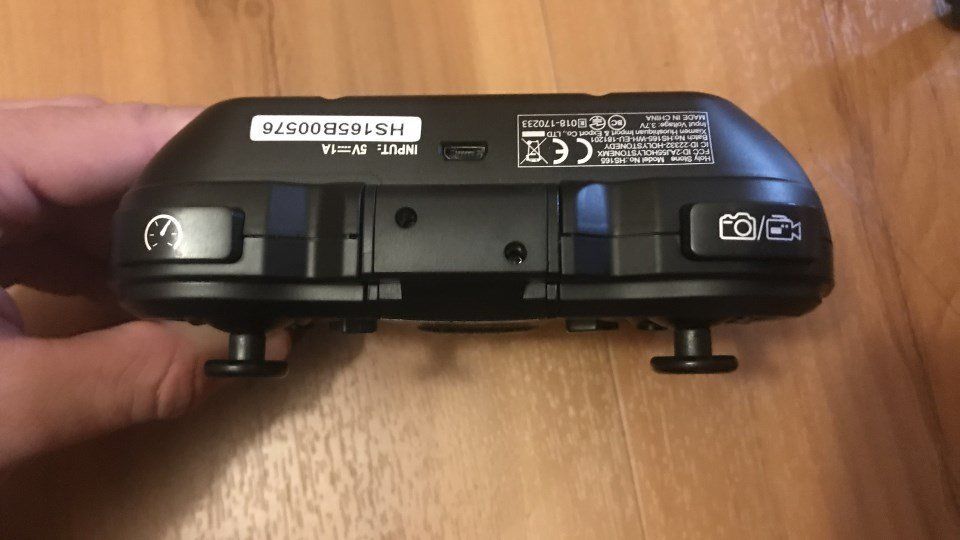 On the shoulder of the remote controller, there are two buttons. To capture stills and record videos, you can do so by pushing the button. However, if you are learning how to fly a drone. You can adjust the speed setting from slow to fast. By default, the drone will be flying at the slowest speed setting. Once you master the flight controls, you can adjust the speed to develop and hone your piloting skill.
Customer Experience
Those who have purchased the Holy Stone HS165 drone are generally happy with it as it's easy to fly and responsive to controls. With an average rating of 4.3 over 5 in Amazon, 70% of its customers gave it a 5-star rating. Users love the controller and the drone's battery life. One user even mentioned that one battery lasted for over 30 minutes. In addition to this, they love how the controller is rechargeable. For a drone in its price, it is pretty durable. Though, some customers wish that the drone came with brushless motors and an adjustable camera angle.
Conclusion of Holy Stone HS165 GPS Drone Review
At the price tag that Holy Stone HS165 GPS drone is going for, it is a dealbreaker. This is a smart camera drone with foldable motor arms that will truly deliver exceptional performance. With a flight time of 15 minutes and a maximum control distance of 400 meters, it provides a lot of fun and enjoyable flight experience for both beginners and recreational remote pilots.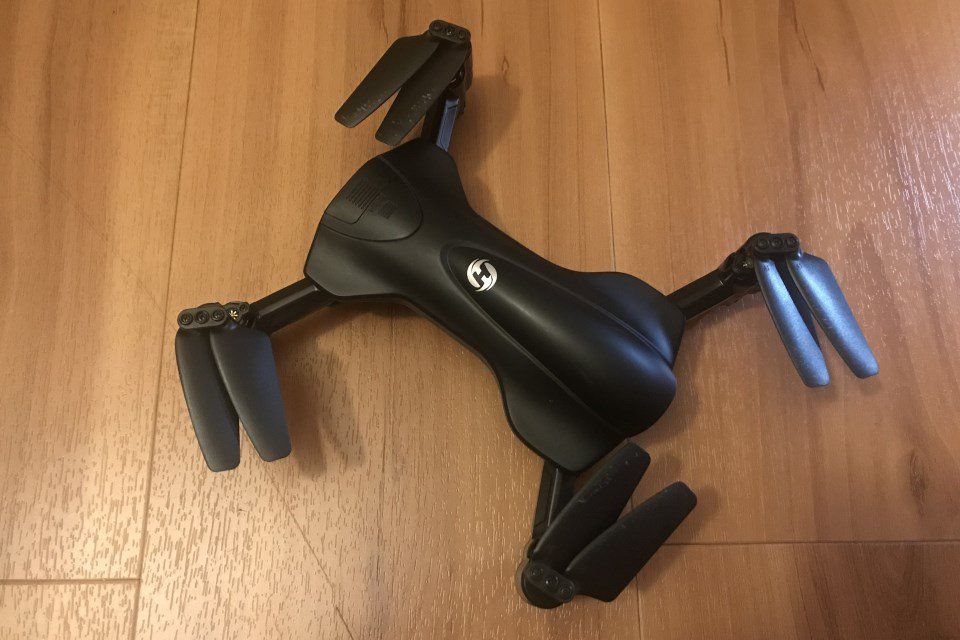 No other smart camera drones can compete directly with the Holy Stone HS165 drone. Perhaps except the Eachine E511S which features similar specifications but with less remote control distance. Overall, we loved the design, performance, specifications, and features that this drone brings to the table. It is one of the best quadcopters that are worth the money. You can buy the Holy Stone HS165 GPS drone here.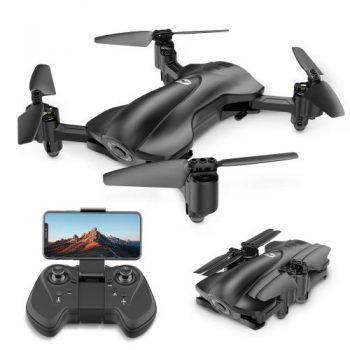 Last Amazon price update was: September 5, 2023 3:41 pm
×
Product prices and availability are accurate as of the date/time indicated and are subject to change. Any price and availability information displayed on Amazon.com (Amazon.in, Amazon.co.uk, Amazon.de, etc) at the time of purchase will apply to the purchase of this product.
Editor's Review
Holy Stone HS165 GPS camera drone is an unique quadcopter packed with impressive flight time and remote control distance. In addition to its built-in smart flight systems, it makes flying much easier and enjoyable for beginners and recreational remote pilots. If you are new to drones, you will find out that HS165 GPS drone is a powerful, yet potable quadcopter. At the price tag that it is going for, we think you will love this quadcopter. We highly recommend it,.
PROS
Comes with modularized flight battery that delivers up to 15 minutes per charge.
Outfitted with GPS / GLONASS module for improved precision and stability.
Can be flown up to 400 meters apart.
Features a remote controller with foldable mount holder for your mobile device.
Portable and compact, easy to take with you anywhere around the world.
Built-in 1080P HD camera that delivers crispy clear image quality.
Has micro SD card slot that you can store micro SD card inside to keep footage high-quality.
CONS
It is a little bit confusing starting off for the first time, but becomes easier afterwards.
Add your review
|
Read reviews and comments