JJRC H73 Drone Review: Portable Smart Drone for Beginners
Affordable.
Beginner-friendly.
Foldable and compact.
Easy to fly.
Professional remote controller.
Good flight time.
-
Description and Review
Today we are introducing another smart and portable camera drone for beginners. Meet the JJRC H73 foldable camera drone. This is one of the latest releases by JJRC, which is a well-known Chinese drone industry that has earned a stellar reputation for its high-quality drones such as X6 Circus and H68 Bellwether. If you are hoping to have your hands on a high-quality drone without denting your bank.
We think you will find that the JJRC H73 drone is an interesting quadcopter with an affordable price tag. Like every other drone under $200, the JJRC H73 is a drone that shouldn't be overlooked. So, if you are wondering whether to buy this drone or not. Then our in-depth review about JJRC H73 drone will help guide you through the process. In our review, we will be covering the basics like design, features, camera quality, performance, and the like. Without further ado, let's get the ball rolling.
Design & Build Quality
At the first look, the JJRC H73 drone appears to be professionally crafted. It resembles a similar appearance to some of the most popular foldable drones such as the Contixo F22 and Contixo F24. Although, the JJRC H73 drone features a bright silver chrome that is reflective and shines bright during flying outdoor. The motor arms are also foldable which can be folded into its sideways to make it easier to store inside the backpack or traveling case.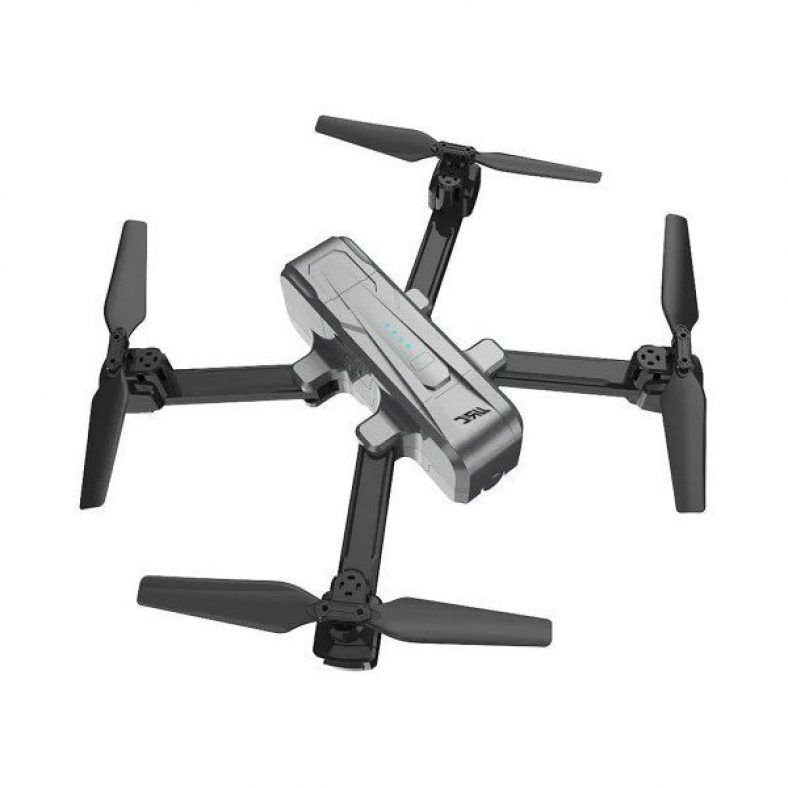 Like every other high-quality drone, the JJRC H73 quadcopter is crafted with durable material that makes it tough against impacts. Beginners will appreciate the fact that this quadcopter can shrug off even the blunt force of the collision with ease. Underneath each motor arms, they are outfitted with aerofoil propellers. Which are foldable propellers? They are also mounted on brushless motors that improve flight performance by achieving higher RPM.
Not just only that, these motor arms come with built-in LED lights that assist for visual positioning. In the front, the drone has a built-in 1080P HD camera that is used to deliver footage directly to your mobile device. In the rear, the JJRC H73 drone uses an intelligent flight battery. It comes with LED lights that let you know of its battery status and how much juice it has left inside. Design-wise this is one of the best looking and most advanced drones for less than $200.
Flight Performance
The drone technology is always evolving at a rapid pace. It is no exception that each major drone industry is competing to deliver the best quality quadcopters to a broad range of audiences. The JJRC H73 drone comes with a built-in GPS / GLONASS module which enables smart flight functions. Furthermore, it also extends the maximum remote control distance.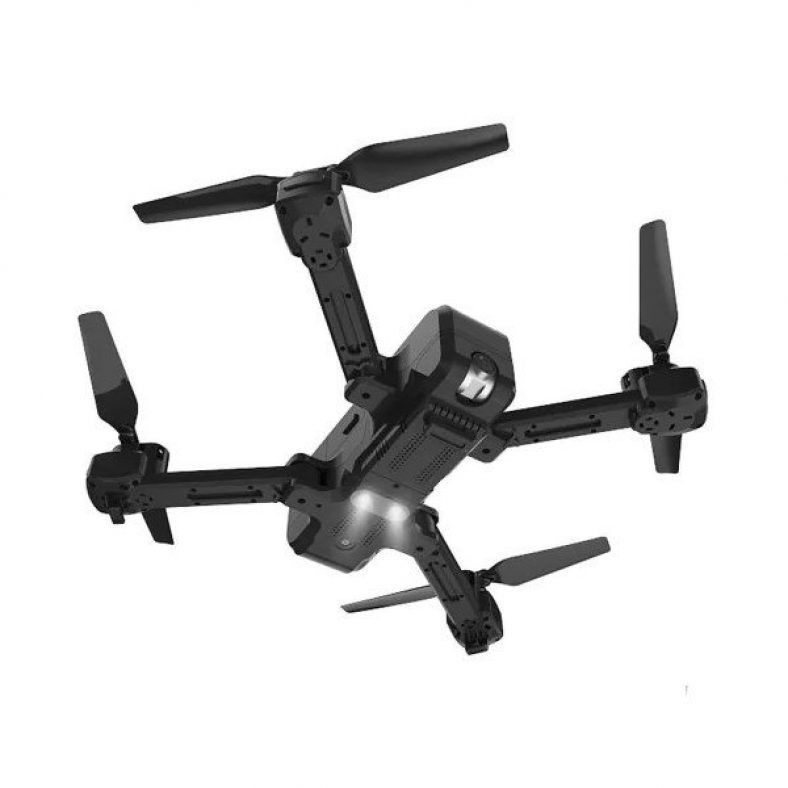 The JJRC H73 is powered by a modularized battery. This allows the drone to whizz through the air for 15 minutes. Because of its long flight time, it means you can fully enjoy learning how to fly and mastering your piloting skill. The controller has control distance that can reach up to 800 meters, giving you extensive flight experience. If you're using the live video transmission via 5G WiFi, the control distance lessens to 400 meters. Which pretty much makes the JJRC H73 drone falls in the same category as both popular GPS drones: Holy Stone HS165 and Eachine E511S.
When it comes to performance, JJRC H73 is very easy to learn how to fly for beginners. The smart flight systems allow the drone to maintain stable height levels and precise flight controls. It is incredibly responsive and easy to control that even a beginner without prior flight experience can master the basics.
Remote Controller
The GPS drone review isn't completed without talking about the remote controller. On the first look, the transmitter looks very similar to the DJI Mavic Pro remote controller. Although, the design is different as it features two handle grip that you can hold on to it. Plus, it has a foldable mount holder that you can use to insert your mobile device to enable FPV mode. One thing I liked the most about the remote controller is its built-in LCD screen.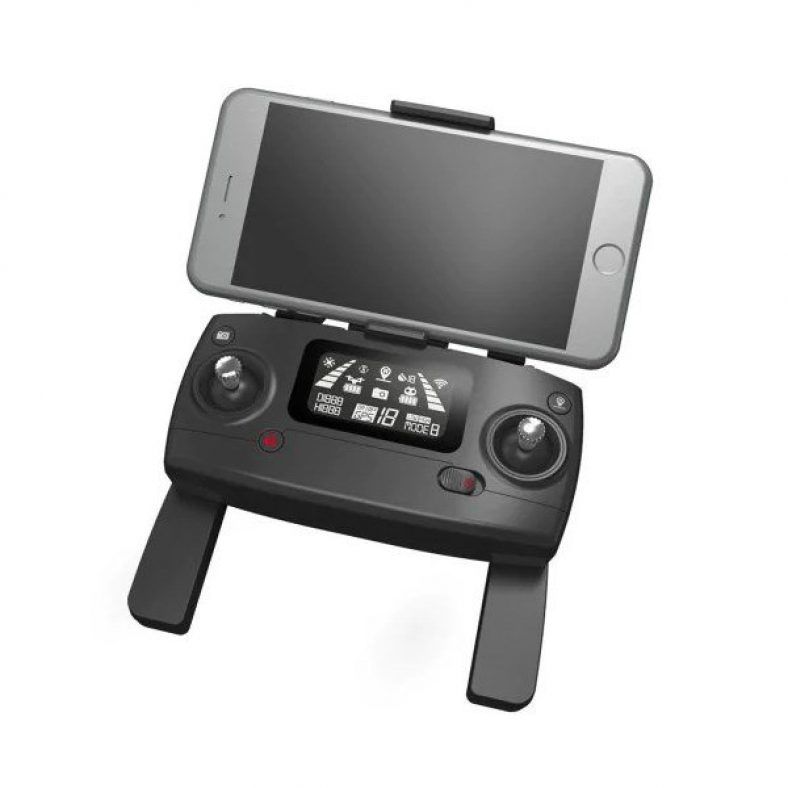 It functions in an advanced method similar to what DJI Mavic Pro does by informing you of its height level, speed, battery status, and the like. To power on the transmitter, simply push the button on. The levers are used to command the drone's movement. Additional features are located on the top and shoulders. To capture pictures and videos, you can do so with a mobile device connected via the app. Besides, the remote controller is professional and eloquent.
Bottom Line: JJRC H73 Drone Review
To conclude the JJRC H73 drone review, let's recap what we talked about. This is a foldable camera drone that features some of the amazing performance and aerial capabilities. It focuses on two key features: portability and flexibility. JJRC H73 drone accomplished what most drones under $200 doesn't: unique and stylish appearance as it looked like a professional drone industry made it.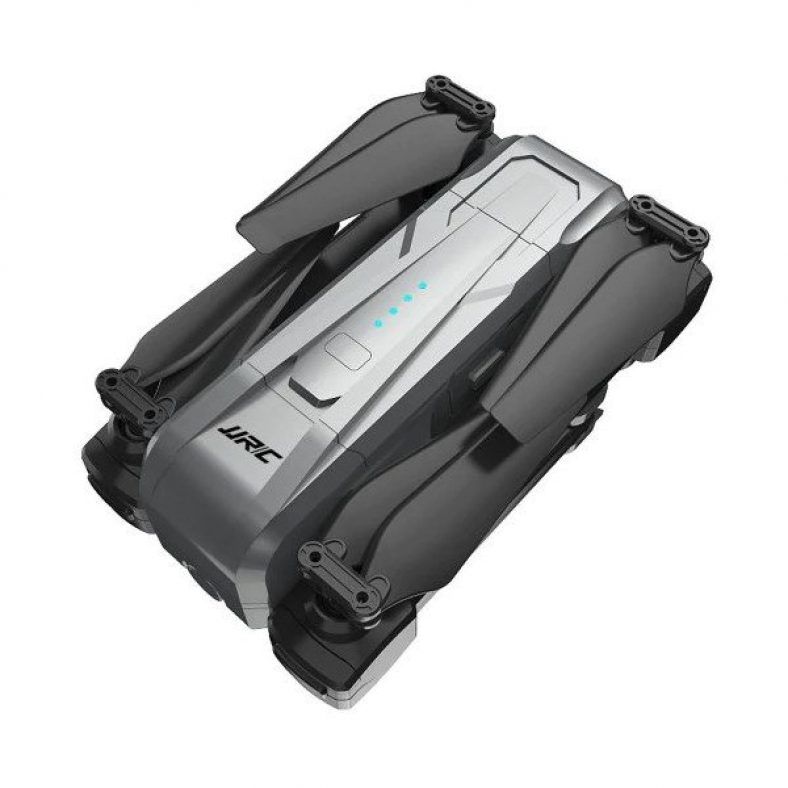 In addition to that, it uses a modularized intelligent flight battery that provides you real-time status of its juice. On a single charge, it lasts for up to 15 minutes. Plus it has a control distance up to 800 meters. At the price tag that JJRC H73 drone is going for, it is easy to see that it competes against popular drones like SS41 The Beetle and even DJI Spark. The quality of a camera, however, isn't the best.
When it comes to capturing stills and videos professionally, the JJRC H73 drone cannot do so. But it isn't a bad drone to start with. You still can learn how to fly a drone and master your aerial photography skills. Once you have acquired these skills, you can check out professional camera drones such as DJI Phantom 4 for a starter. JJRC H73 drone currently can be bought here.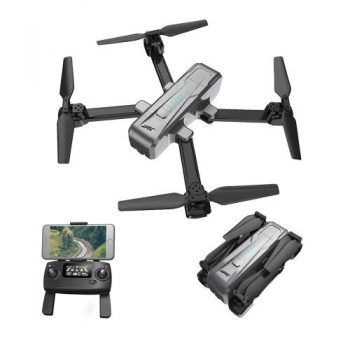 Last Amazon price update was: September 16, 2023 7:02 pm
×
Product prices and availability are accurate as of the date/time indicated and are subject to change. Any price and availability information displayed on Amazon.com (Amazon.in, Amazon.co.uk, Amazon.de, etc) at the time of purchase will apply to the purchase of this product.
Editor's Review
The JJRC H73 is a foldable camera drone that is relative simple, affordable, and easy enough for a beginner to learn how to fly one. Thanks to its durable design, it is tough to break apart. In addition to that, JJRC H73 comes with built-in camera that allows you to capture stunning aerial shots. It is the perfect drone for capturing selfies.
PROS
Affordable.
Beginner-friendly.
Foldable and compact.
Easy to fly.
Professional remote controller.
Good flight time.
CONS
Quality of camera is average.
Limited remote control distance.
Add your review