DJI still has a major consumer drone to release this year. The last consumer-grade drone they launched was in August 2018 and that is Mavic 2 Pro. However, rumors are going on that DJI possibly release another product before the end of 2019. Could it be the new drone called the Mavic Air 2 that they are working on to expand the Mavic Air series? With so many rumors going on about DJI's latest product that everyone is speculating right now.
UPDATE March 7th, 2020:
Still, no Mavic Air 2 but DJI is offering preorders. Preorders launched on April 27th and are set to ship in early May. Well, it's early May and nothing yet! They claim that these will be released on May 11th, so we're almost there! Click here to preorder yours today.
It's possible they will have a shortage and you'll have to wait to get yours. It's been such a long wait that I made sure to preorder the day that it was available. DJI is known for stretching things out and often you end up waiting months longer then you thought for that brand new model.
The new camera will be capable of 48MP photos, which opens all sorts of possibilities for aerial photography and commercial opportunities. Get yourself a spot in line now, preorder, and ensure you won't miss out on the amazing Mavic Air 2.
---
Some people think that DJI probably will release DJI Spark 2. Likewise, it could be the Inspire 3 which we confirmed that is in the development phase and might be due for release sometime shortly. Although, there are some reasons why DJI hasn't released any major consumer drone just yet — aside from their two products that came out this year: Osmo Action and Robomaster S1 Tank.
One of the primary reasons is due to implementing AirSense technology. This is a brand new feature that takes flight safety to the next level by providing remote pilots with advanced awareness of aircraft in the air. According to the FAA report, the number of drones will grow quickly to more than 1.4 million in the skies. Which prompts FAA and major drone industries to develop strategies to improve safe airspace for everyone including manned aircraft.
Although, that being said, it is still possible that they are working on a new iteration for DJI Mavic Air. Since they came out in January 2018, it is due for them to get upgrades that Mavic 2 Pro / Mavic 2 Zoom got. While these specifications, release date, and price are all merely rumors from what we have scrapped on the Internet so far. However, it would be nice if DJI does add these features for the DJI Mavic Air 2 drone. Without further ado, let's find out what the rumors about possible of DJI Mavic 2 Air drone are all about:
DJI Mavic 2 Air Specifications:
There are a lot of rumors going on that the DJI Mavic 2 Air drone will feature its dedicated transmission signal system. A shift from an enhanced Wi-Fi transmission system. This means we finally can fly a drone that is reliable and has strong connectivity. That will let us enjoy piloting the new drone with ease and peace of mind. Although, that is largely speculation and we only can hope that DJI will address the connectivity and firmware issues that plagued the Mavic Air.
Below are specifications that we would like to see on improved DJI Mavic 2 Air drone:
Longer flight time up to 25 minutes.
Bigger remote control distance up to 4 miles.
The dedicated transmission system is similar to OcuSync.
Bigger camera sensor size, probably up to 16MP or 20MP with 1-inch CMOS sensor.
The smaller and portable size that takes the weight further do.
Quieter propeller noise for much more enjoyable flight experience.
More features like new intelligent flight modes.
Upgraded ActiveTrack 2.0
New panoramic shot.
More color options like blue, green and yellow.
4K UHD @ 60 FPS would be a nice addition.
Faster video bitrate, up to 140 MB/S
Dual camera systems for zoom capabilities up to 2 times closer.
When is DJI Mavic 2 Air Drone coming out?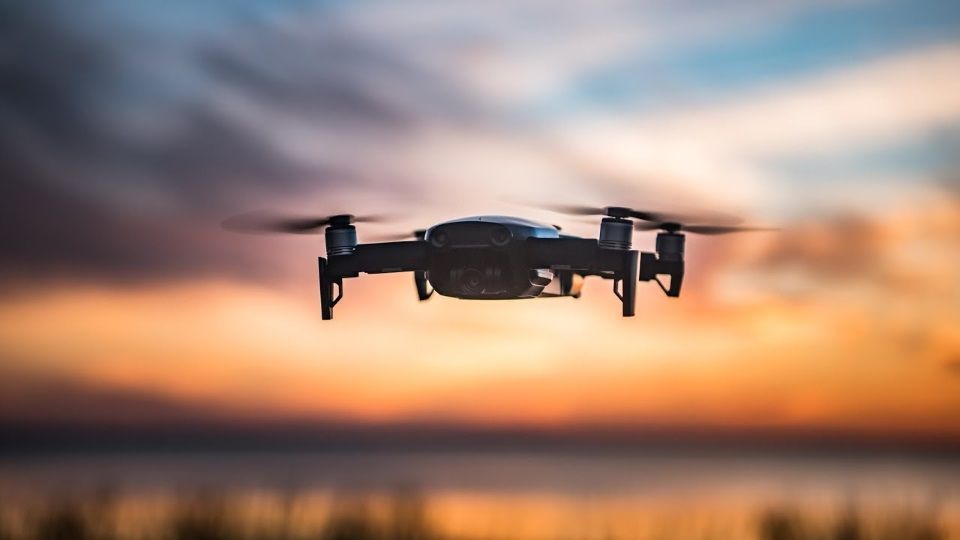 We don't know when it is coming out. Because DJI announced that they are installing AirSense technology on their latest flying gadgets which will be active and required by 2020. We can assume that it is likely the new DJI Mavic 2 Air drone will be coming out in early 2020. It would be a surprise if they manage to complete this project and release it at the end of 2019. However, the general indication seems to be pointing the direction that they aren't going to release it anytime sooner.
As for the price tag, I would like it if DJI can keep the price tag the same or at a similar level to the original DJI Mavic Air. $899 to $999 would be a reasonable price tag for the new DJI Mavic 2 Air drone. But no more than $1,000 since that is likely the limit for professional-grade camera drones such as Phantom 4 and Mavic 2 Pro / Mavic 2 Zoom.
What do you think of DJI possibly introducing the DJI Mavic 2 Air drone this year or next year? Share your views and thoughts with us by commenting below. If you have any questions about drones or want to learn more about it, you can visit our master guides & tips page. We are looking forward to sharing the conversation with you.