After showcasing recent popular toy-grade camera drones that look like Mavic Air, we're sharing a brand new quadcopter that resembles the Phantom 4 drone. Introducing the JJRC X6 Circus. This mid-sized bird features incredible powerful brushless motors, a built-in dual GPS / GLONASS system, and a 1080P HD camera mounted on a 2-axis gimbal stabilizer. Very much like its grand brother, the JJRC X6 Circus comes with a battery that has a charging level indicator.
According to the manufacturer, the intelligent battery provides approximately 20 to 23 minutes of flight time. This is quite impressive for an affordable Phantom 4 Pro clone under $200 along with popular competitors such as Potensic D85 and HS700 Ophelia. In addition to that, this camera drone uses real-time image transmission to display camera feed on your mobile device. Not to mention that it has a fail-safe RTH function that ensures the safety of the drone if the battery is low or it is out of control range.
JJRC X6 Circus Specifications: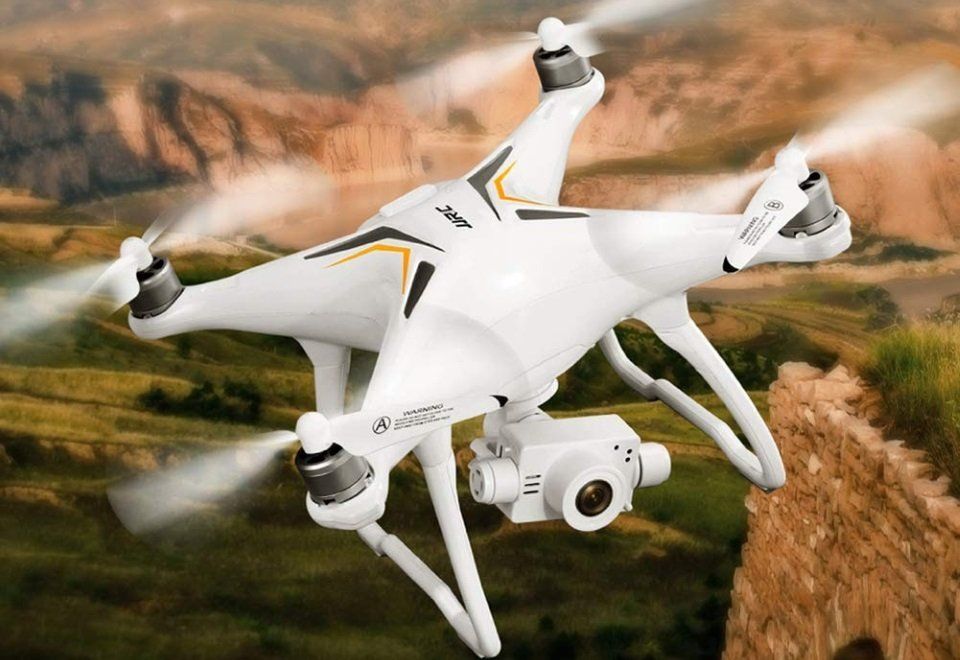 Aside from its fancy design, the JJRC X6 Circus is quite a formidable entry-level smart camera drone for beginners. Its specifications bring a lot to the table that enriches the beginner pilot's flight experience to maximize enjoyment. If you're looking for the best drones under $200, you'll understand why JJRC X6 Circus is easily the winner in the category. Below are the specifications of JJRC X6 Circus:
Integrated Dual GPS / GLONASS System.
2-Axis Mechanical Gimbal with Remote Adjustment.
Full 1080P HD Camera for Aerial Filming.
5-inch Self-Tightening Propellers.
Remote Control Distance up to 500 meters.
Maximum Flight Time Between 20 to 23 minutes.
Built-in Barometric Altitude Hold.
ABS Plastic with Thick Shell for Improved Durability and Impact Resistance.
JJRC X6 Circus Features: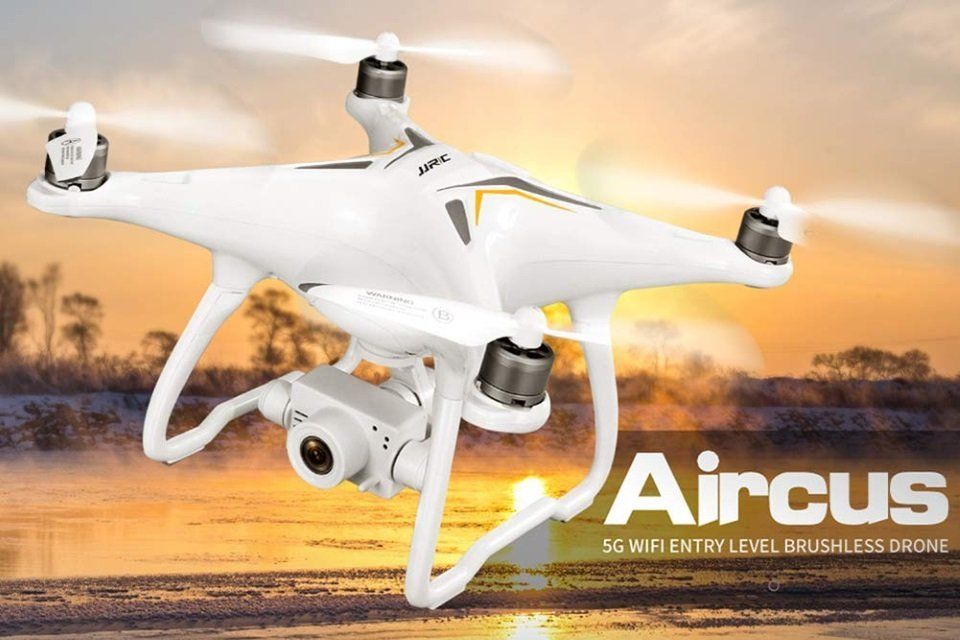 You'd be impressed by the number of features that JJRC X6 Circus has to offer. Keep in mind that this is an entry-level camera drone. It has built-in brushless motors that deliver a much smoother flight performance. In addition to that, it reduces the power consumption that results in longer flight time. Not just only that, the brushless motors are much more durable and last for a longer time compared to the brushed motor drones like HS170 Predator and Eachine E58 for instance. Below are the features that JJRC X6 Circus includes:
Brushless Motors for Powerful Aerial Performance.
Self-Stabilizing Gimbal That Ensures Smooth Aerial Footage.
GPS Module for Precise and Stable Flight Experience.
Intelligent Flight Battery.
Built-in Altitude Hold Function.
Follow Me Mode.
Waypoint Mode.
Smart Return to Home Function.
Automatic Takeoff / Landing.
Remote Controller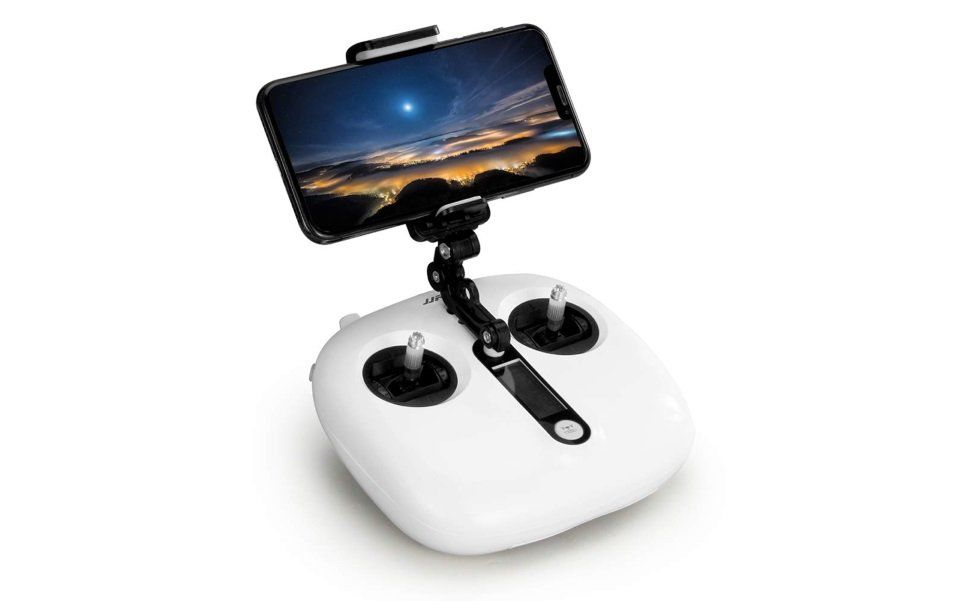 At first glance, the remote controller that JJRC X6 Circus comes with is professional and well crafted. It does look a lot like Phantom 4 remote controller on some levels. But it has a mount holder that you can easily insert your mobile device to view the camera feed in real-time. The remote controller also is very simple and straightforward that makes it easy to learn how to fly the drone. Movement levers are located in the front and modes are located in the rear. Photo and video buttons also are located in the back of the transmitter.
Accessories and Package: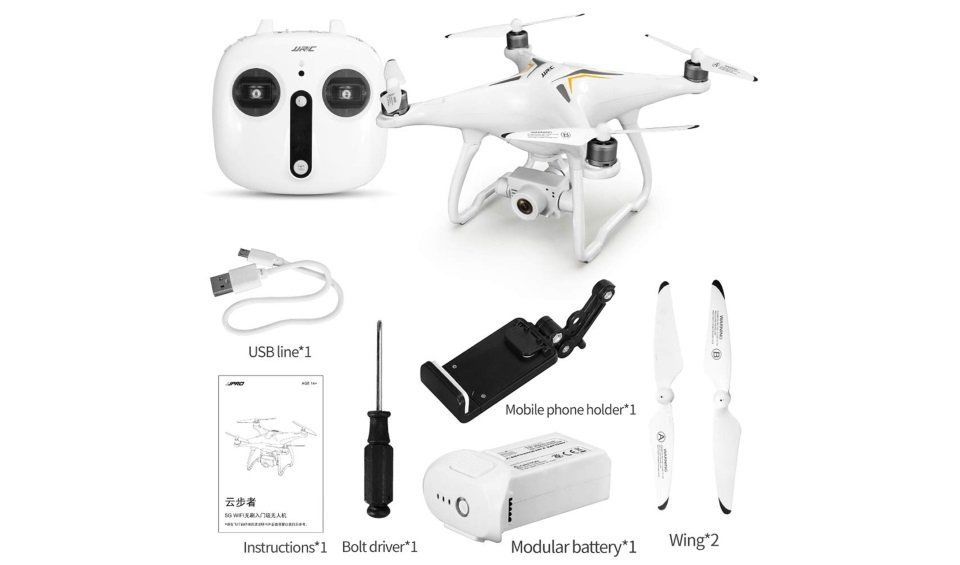 The following accessories you should get upon opening the package:
JJRC X6 Circus
Remote Controller
Mount Holder
A Set of Propellers
7.4V 3000mAh Li-Po Battery
Battery Charger
Screwdriver
User Manual
JJRC X6 Circus can be purchased here for $199.99. If you're new to flying drones and want to learn more about quadcopters. Feel free to head over to our ultimate guides & tips page which contains a curated list of the best and informative articles covering the drones. Happy flying and fly smart!

JJRC X6 Aircus: Affordable Phantom 4 Pro Clone Under $200