Introducing the LBLA S5 drone (See Price), one of the quadcopters that are becoming popular among beginners and first-time flyers. Many shoppers who are looking for the best drones to start with often are not sure which one fits them. If you are looking specifically for an LBLA S5 drone, but you want to know more about it before you buy it. Then read our LBLA S5 drone review to find out if it is the best drone for you.
Like many shoppers, the LBLA S5 drone makes a great surprise gift or even a birthday gift for your friends and kids. Similar drones like HS160 Shadow (See Price), Potensic Mini A20 (See Price), and Force F100 (See Price) are amazing quadcopters to start with. However, in the LBLA S5 drone review, I will talk about this quadcopter solely. Without further ado, let's get the ball rolling.
Build & Design Quality
The LBLA S5 drone features two interesting color combinations: black and green. This color combination gives it away from the attention that grabs your audience when you are flying it around. Featuring jet black coating on the body with a unique logo on the middle that says "Verflew." Although it is not foldable like the well known DJI Mavic Pro 2 (See Price) or X12 Drone (See Price). It uses durable plastic material that makes it very tough and resistant to crashes.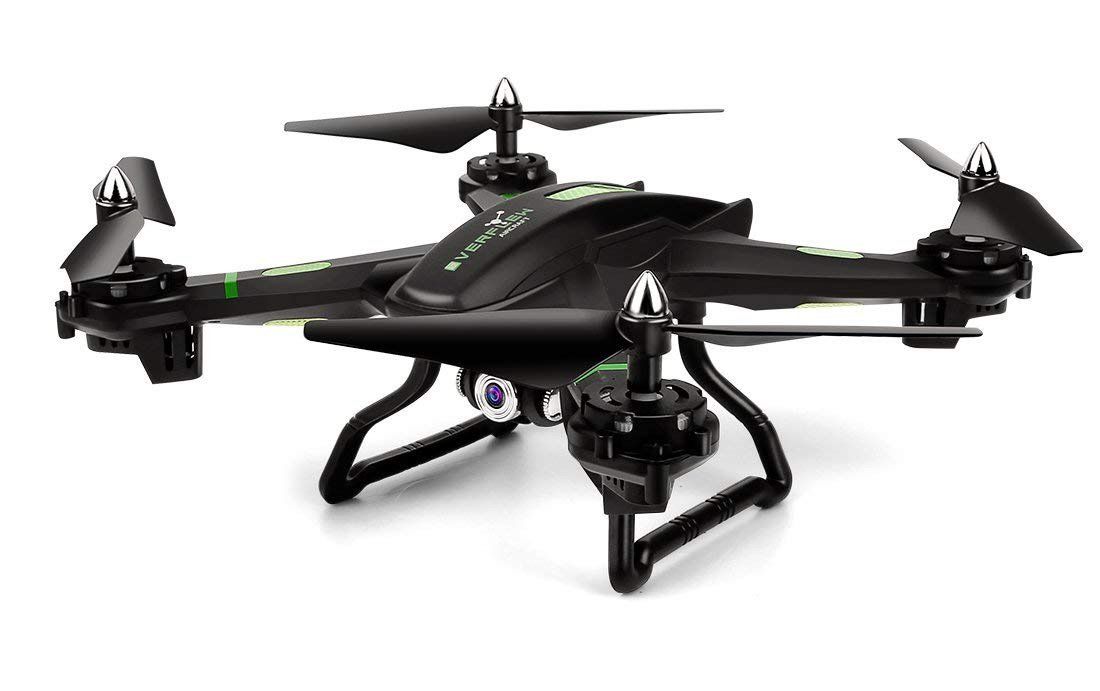 One of the interesting design that LBLA S5 drone (See Price) features is exposed motors. It uses coreless motors that provide the drone power and speed to navigate in the air. Furthermore, the camera is located underneath that can be adjusted manually. The landing pads can be easily added or removed at your preference. If you chose not to use landing pads, then you will gain more speed and flight time. Although, it is recommended to use a camera with landing pads, or not to use both. Since the camera needs to stay away from the ground so as not to get tiny particles like dust stuck inside.
The LBLA S5 drone (See Price) uses a modularized battery that is located in the back. The modularized battery is an improvement over old standard Li-Po battery that protects against overcharge and discharge. Finally, the LED Lights are located on each motor arms that serve as a visual positioning system. It is an extremely useful feature for both day and night flight operations. The visual positioning system helps you locate the drone whereabouts. Aside from that, LBLA S5 drone features a nice combination of colors and stainless steel on the motors. I think it is a unique finishing touch that makes it different from its contenders.
Performance
The next part of the LBLA S5 drone review is performance. When it comes to buying for the right drone, performance is often the first thing that comes to mind. Shoppers like you and I want to know how well the drone can fly and is it easy to control. Fortunately, drones are becoming more modern and easier to control. LBLA S5 mini drone features three-speed modes that allow beginners and first-time flyers to learn how to fly a quadcopter.
On default, the drone will be flying on its slowest setting. Thus, beginners can learn the basics of controls. As you pick up the skill and hone your flight controls, you will gradually increase the speed mode to challenge yourself. The LBLA S5 mini drone is very responsive to the control despite it has a limited control range of 50 meters which is around 150 feet. One of the key performance that LBLA S5 drone (See Price) has that other drones can't do is the ability to splash in the water.
If you ever want to fly the drone near the water and splash on it. LBLA S5 mini drone makes it possible to do so thanks to its water-resistant hull body. It is the perfect feature and performance installation to add ever for those who would love to enjoy the full true nature. You can see the video of the LBLA S5 mini drone review in action below.
Features
The LBLA S5 mini drone comes with few cool and useful features. It comes with a 480p HD camera that can deliver images and videos to your smartphone using Wi-Fi transmission signal. Although it doesn't exactly have the best camera like Potensic T18 (See Price) has at an affordable price range. It is still a drone with a camera for beginners and first-time flyers who are learning how to fly one.
However, the LBLA S5 Drone features beginner-friendly functions such as altitude hold function and headless mode. While it is obvious that altitude hold function is easy to understand. The headless mode is a unique feature that makes it easy to control the drone. By switching the orientation of controls from the drone to your remote controller. Instead of flying in the direction, the drone is facing, the drone fly based on the direction you are pushing the movement levers.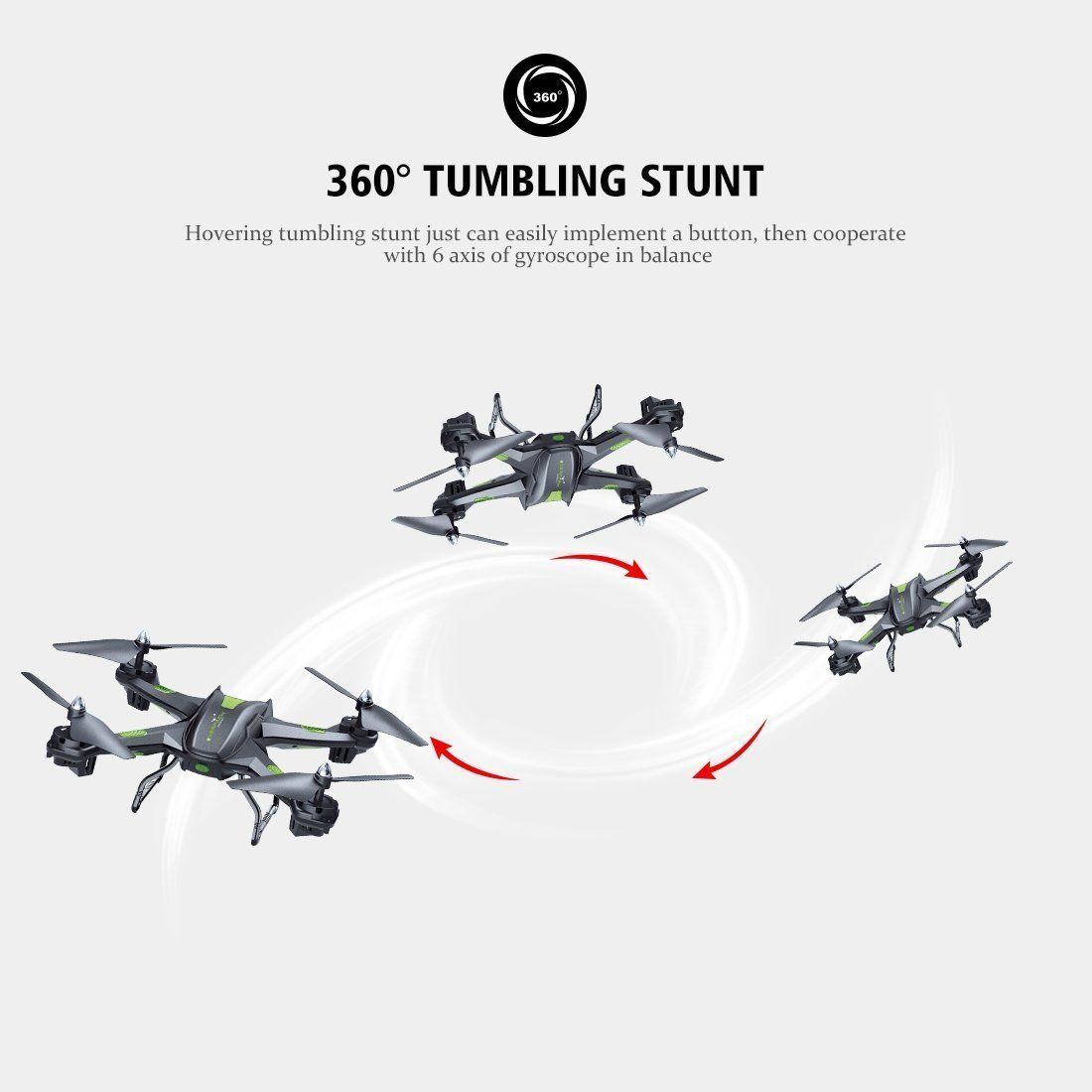 Furthermore, it has an automatic landing and takeoff tool that makes the whole flight operation much easier to do so. And finally, it has an automatic return to home function. However, you must make sure that the return flight path is clear before you activate the return to the home button. Because it doesn't go up and fly back, unlike DJI Phantom 4 Pro (See Price). Plus you can perform a 360-degree trick to impress your audience.
Customer Experience
With an average rating of 4 out of 5 in Amazon, 74% of the reviewers gave a 4-5 star rating to the LBLA S5 drone. Many of the positive reviews hail the drone as great for beginners, especially with its reasonable price. Some even gave the LBLA S5 drone as gifts to their child to begin practicing drone flying. Customers love this drone because of its intelligent flight modes like the altitude hold and headless mode. Most features are lightweight and efficient as well. Overall, if you're looking for an affordable drone with great features, the LBLA S5 is your choice.
Conclusion of LBLA S5 Drone Review
As we prepare to wrap up the LBLA S5 drone review. There are final remarks to be made about this mini drone. If you are looking for a durable quadcopter that can withstand crashes, survives water, and is super easy to control. Then you have come to the right drone that suits all your needs. The LBLA S5 Drone is one of the fewest drones that is built to withstand water splashes.
Not even a DJI Drone can do that, which makes this mini quadcopter extremely popular choice among beginners and first-time flyers. The LBLA S5 mini drone (See Price) has a flight time of 7 minutes most of the time. Which isn't bad at all consider how much it cost to buy this drone. Plus, there is amazing aftermarket support for LBLA S5 mini drone (See Price). You can buy the ultimate battery pack and crash set. Thank you for reading our LBLA S5 drone review. If you have any questions or inquiries, please feel free to drop a comment below.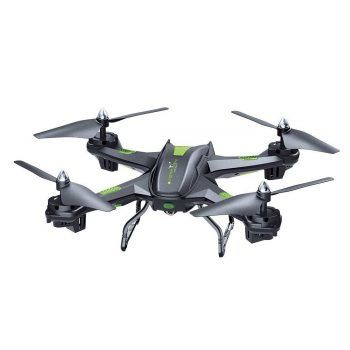 Set Lowest Price Alert
×
Notify me, when price drops
Set Alert for Product: LBLA FPV Drone with WiFi Camera Live Video Headless Mode 2.4Ghz 4 Ch 6 Axis Gyro RTF RC Quadcopter, Compatible with 3D VR Headset, Black - $49.99
Last Amazon price update was: September 17, 2023 5:10 pm
×
Product prices and availability are accurate as of the date/time indicated and are subject to change. Any price and availability information displayed on Amazon.com (Amazon.in, Amazon.co.uk, Amazon.de, etc) at the time of purchase will apply to the purchase of this product.
Good
The LBLA S5 Mini Drone is one of the fewest splash-resistant quadcopter built and designed for beginners. It is easy to control. stable and has an average flight time. This quadcopter is affordable and comes with a fair amount of features to keep the pilot company. Overall, a good drone to learn how to fly and capture aerial pictures.
PROS
Splash-Resistant
Affordable
Easy to Control
Stable
Built-in Camera
CONS
Poor Camera Quality
Limited Control Range
Few Features
Add your review
|
Read reviews and comments