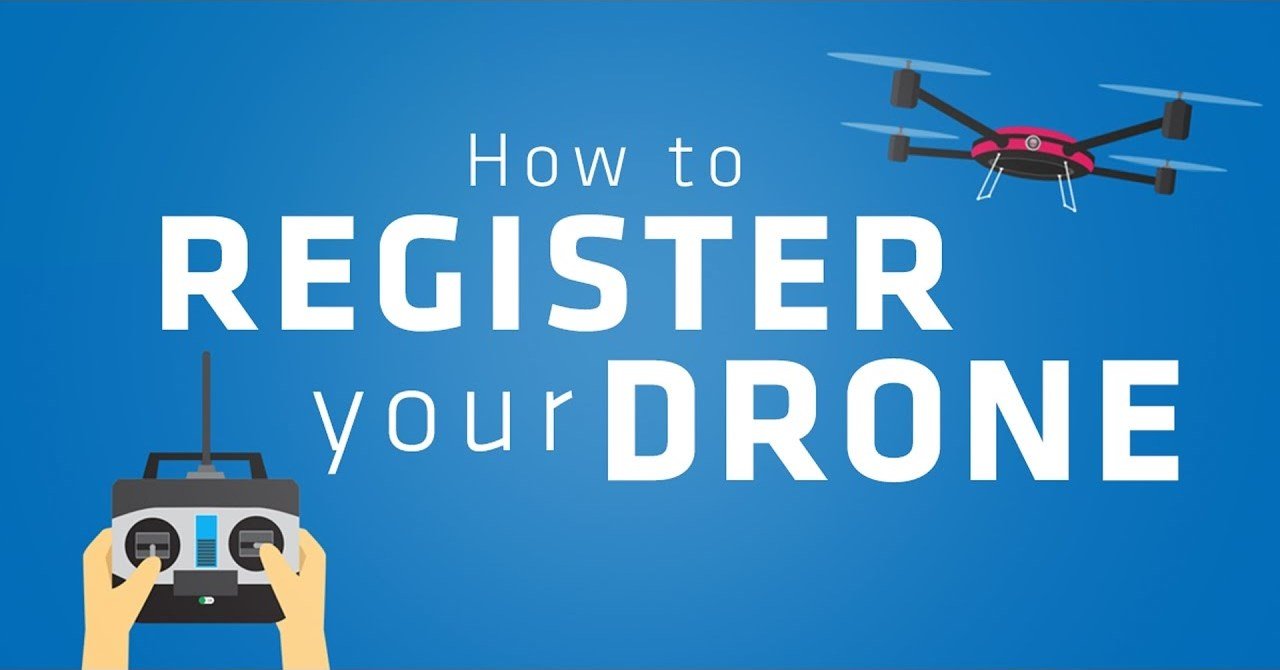 Fellow drone operators and hobbyists are required to register their drones when it weighs over 0.55 pounds, according to Federal Aviation Administration drone registration requirements. You might be wondering why the Federal Aviation Administration (FAA) requires all of us to register our drones for good reasons. In this article, I'll show you how to register your drone with the FAA.
Similar to how you need to get a license plate for your cars, you need to have a Federal Aviation number for your drone. This helps identify the drone if it gets stolen or lost. The FAA files store the drone registration. This will help someone if ever they find your drone for any reason. As a drone operator, it's highly encouraged that you practice flight safety. FAA has a great guide that helps new drone pilots get started by knowing airspace regulations, weather observation, loading capacity, and more.
When Do You Need to Register Your Drone?
All of the drones that weights over 0.55 pound. For a list of drone examples that you need to register:
Here are drones that need not be registered:
You get the idea. If you're wondering how much the drone weights. Most of the product pages will tell you how much the drone weight itself. The total weight of the drone usually is a combination of the drone, battery, propellers, and any additional modules like guards, secondary cameras, power banks, and the like.
To register your drone, you will have to follow these steps:
Fill out the required forms
Submit
Mark the identification number on your drone
Fly and have fun
How Long Does FAA Registration Take?
Few business days. It depends on what method you choose. If you decide to register your drone electronically, you'll receive your FA number within a few days via your e-mail. However, if you decide to mail, expect at least a few weeks of business days. Most of the time, the registration process is fast, short, and simple.
All you have to do is fill out what drone you use, how much it weighs, and other details. Then you'll receive an identification number that you can mark on your drone. If you do choose to mail for FAA registration and is wondering where to mail it. I searched on the FAA website and found their address that you can mail it to:
FAA Aircraft Registration Branch
P.O. Box 25504
Oklahoma City, OK 73125-0504
Do I Need To Register For Every State?
No. FAA is nationwide. Once you register your drone with FAA and receive an identification number, you're good to fly in all the states for recreational purposes. What you can't do is fly the drone for commercial purposes. You'll need to pass the Part 107 exam first and get a remote pilot certificate before you can start making money with drones. Read more about the fact sheet for small unmanned aerial vehicles here.
How Often Do I Need to Renew My Registration?
Every three years, according to the FAA guide. This is done for regulations, updating current information, and ensuring flight safety. You'll need to renew your drone registration at least six months before the expiration date. To renew your drone registration, it will cost $5 that is good for three years.
I Plan To Fly My Drone Commercially
You'll still have to register your drone regardless if you're flying it commercially or for recreational purposes. The FAA drone registration identifies your drone. Part 107 remote pilot license identifies your privileges to fly commercially.
Is FAA Registration Good for All Countries?
No. FAA Registration is good only for the United States. Each country has its laws and regulations. These dictate what drones are permitted or not. For instance, if you want to fly your drone in the Bahamas, you'll have to visit their site and fill out their registration form to get identification numbers.
Some countries like Cuba bans drones outright and will confiscate it right away at the airport security border. Anytime I plan to travel to a country, I use UAV International Systems that tells everything about the selected country. It tells you what you need like whether drones are allowed or not.
If you have any questions regarding how to register your drone with the FAA. Please feel free to drop a comment below. We'll answer back to you right away. If you're new to drones and want private training for FAA Part 107 or just to learn how to fly drones. Feel free to visit our Hire-A-Pilot page and contact us.