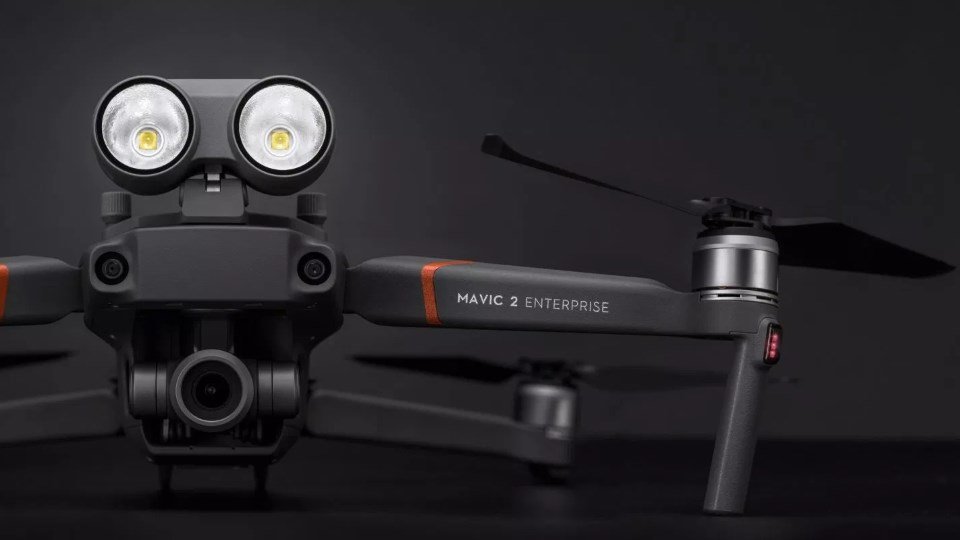 DJI is taking one of its new drones and turning it into something that will greatly benefit small business and government agencies. The gargantuan Chinese drone industry recently announced the Mavic 2 Enterprise. It is an expensive version of the Mavic 2 Zoom that is geared toward inspection and search rescue.
The Mavic 2 Enterprise includes three types of accessories. First, there is a powerful 2,400-lumen spotlight that lets you light up the area from long distance. Secondly, it can be equipped with a loudspeaker that lets the drone operator blasts up on 10 custom recordings. Lastly, the strobe is visible up to three miles away that is useful for rescue efforts. DJI stated that these accessories are helping move these products beyond imaging to a configurable platform that improves aerial productivity.
Also, the Mavic 2 Enterprise has been upgraded from the consumer revision in several ways. It comes with a self-heating battery that will allow the drone to fly in colder weather. Plus it comes with an onboard memory of 24GB storage compared to 8GB found on Mavic 2. If these aren't enough for you, DJI included an extra layer of security that protects your drone by requiring a password. This feature forces the user to punch in a code to use the drone and controller, even to access the onboard storage.
This new drone still leverages the same technology that Mavic 2 brings to the table. It has a flight time of 31 minutes and can shoot up to 4K at an impressive 100 Mbps. Of course, it has x2 optical zoom capability. Which is useful for aerial inspection and other tasks that require close eyes. Finally, it still has autonomous flight modes and obstacle avoidance thanks to an all-round suite of sensors and cameras installed on the framework.
Editor's Pick