8 Quick and Important Flying Tips for New Drone Pilots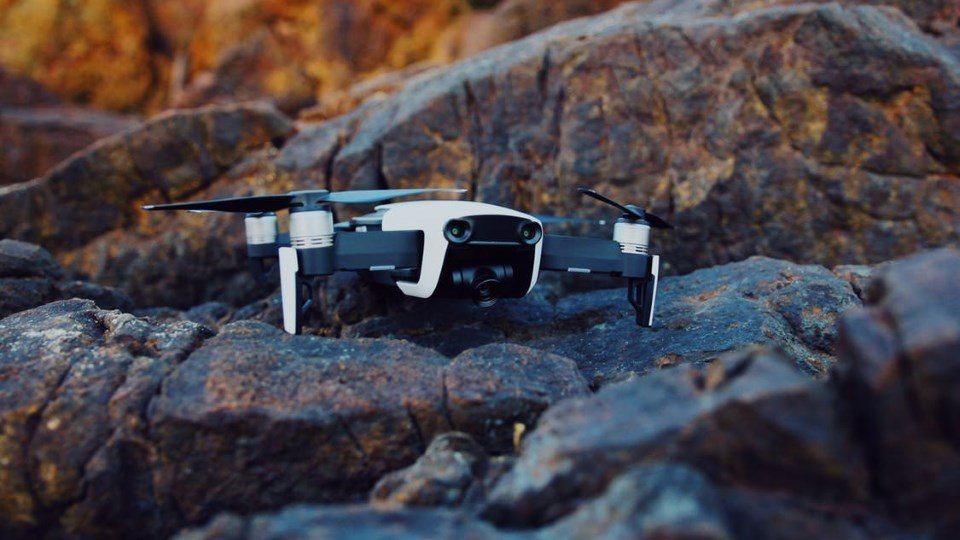 As the drones are becoming popular. Many people are getting their first drone inside a wrapped gift under the Christmas tree or as a surprise gift for birthday. Flying drones is a very cool and fun thing to do. However, if you're a new drone pilot who recently got their very own drone. I want to take advantage of the opportunity to share these 8 quick and important flying tips with you. These flying tips will help you become a better drone pilot and pass the Part 107 Exam.
8 Quick and Important Flying Tips for New Drone Pilots
No matter what type of drone you have, whether it's a brand new Mavic 2 drone or a lighting fast Bolt Bee. I think it's important for every new drone pilots to know these flying tips, especially that you're going to learn from an FAA-certified drone operator, myself. That being said, I'm going to share my top 8 important flying tips to new drone pilots like you. So, read on and find out what are these 8 important flying tips that you need to know.
1. Drone Is An Expensive Profession
Flying professional-grade camera drones is a very expensive profession. A lot of people want to start their own drone business. But they don't understand the total cost it takes to do the right way. Not just only that you need to buy a drone, you need to grab batteries, a travel case, etc to complete the gear setup.
Also, you'll need to be able to use image-editing software such as Photoshop and Lightroom. They aren't free and require a monthly subscription. I pay around $20 a month just to be able to create masterpieces taken with my flying beast Mavic Pro. You'll want to use them in case some clients will request you to edit these files for them. Also, you'll want to have a good hosting service provider like Siteground so that you can showcase your work.
Because images have a lot of memory and can be heavy on your website, so Siteground is the best service provider for loading your images fast without losing your potential buyers' interest. They only cost around $15 a month which isn't that a lot if you make a decent amount of money. Throughout my experience, you will need to budget around $2,500 if you want to launch a successful aerial services company. If you need advice on getting more clients, check out my 7 ways to grow your drone business.
2. It Takes A Lot of Practice
To become a skilled remote pilot, you need to practice a lot. This means you need to spend at least an hour or two a week. The average battery life for drones under $200 is around 9 to 12 minutes, depending on the specifications. However, if you do plan to fly an intelligent drone, such as Mavic Air, you'll also have to learn flight control settings, calibrations, and more.
Throughout the reviews, I always encourage users to read the manual if there's something they do not understand. Often, they throw it out or don't read it at all. When they're flying and don't understand why the drone is behaving in a certain way, it can lead to a risky environment.
You need to devote yourself by putting safety to the highest priority. While you're learning how to fly a drone, you'll develop the skill to become a safe, responsible, and smart drone pilot. For a guide of things to do and don't, please check out my article.
3. Piloting Drones Can Be Addictive
I love flying the drones and they can be too much fun to lose track of the time. If you're still reading our article, then that confirms you are hooked to flying drones!
So, congratulations and welcome to the drone club! There are so many fun things you can do with drones from performing tricks to impress the bystanders to producing cinematic videos. Since I picked up my DJI Mavic Pro, I usually fly at least 1 to 2 hours a week.
4. Drones Are Amazing Attention Getters
When I first flew my drone in the golf course. I was caught off guarded when a golfer came to me to chat about my drone. I was doing some test flight with intelligent flight modes and he asked me a few questions about how much it cost and what I'm doing with it. Don't freak out if you get asked by these strangers, it's a completely normal thing. Generally, I get asked most of the time with these questions:
How much does it cost?
Are you licensed?
What do you do with drones?
What can your drone do?
Is it legal to fly here?
At first, I'm nervous because I rather not talk while I am in mid-flight. Especially when I'm piloting in close quarters or process of landing/takeoff. I'm always happy to chat with people to spread the words about how good the drones are. Throughout my experience, I didn't face that many negative encounters, except that moment when one lady came to me and told me I didn't own the airspace and demanded proof that I'm a legal drone pilot. I flashed my license, she got red-faced, attempted to apologize me through mumbling, and left.
Just so that you know wherever you're flying, there are going to be people who come up to you. My advice to you is to be: educated, prepared, and knowledgeable because these questions will get thrown at you like a curveball.
5. Plan Ahead All The Time
One of the biggest mistakes a beginner drone pilot can do is not planning. Weather, distance, and landscape all are factors that determine where you are flying your drone. When I want to go somewhere else, I would plan all the time.
Here's what I do: I research the area by using Google Earth and analyze the landscape. Then I'll inspect the weather forecast to see what it will be like when I reach the area. Because I don't want to miss special stages "Golden Hour" and "Blue Hour", I need to make sure that I have enough time to capture these special moments.
Nobody wants to go out on a day and not knowing that it'll rain which will ruin your flight date. Plan ahead all of the time is your biggest friend you can have when it comes to flying your drones.
6. Buy Accessories
Often of the time, the drone package that you buy is what you get. However, if you're going to travel around or work in an area where it is wet or dirty. Then you're going to need to buy accessories for your drones. Not only they can help keep your drones safe, but special modules like camera lens filters can also enhance your aerial photography quality.
This is why I highly recommend that all beginner drone pilots should buy accessories for their quadcopters. I wrote several best accessories recommendation guides for you to check out:
7. Start Small, Build Confidence, Then Upgrade
Owning a drone is like owning a car. First-time drivers aren't going to get behind the wheel of a Mercedes-Benz Maybach Exelero when they're learning how to drive on the streets. Now, that's something you'd have had thought of, right?
So, why do you think you should learn how to fly on a $1,000 sUAS? I've seen too many people going straight ahead for these prosumer drones and end up crashing within the same week.
My advice to you is to start with these cheap drones. Grab few additional batteries and crash kits, then spend few hours practicing with these drones. Once you master your piloting skill, you can decide to upgrade to more expensive drones sold on Amazon.
8. Represent Yourself Well
When you get yourself a smart drone, there are going to be some people who don't like drones and think they should be banned outright. Thankfully, as a drone pilot, you have a lot of flying rights. Pretty much you can fly around up to 400 feet above the ground level and as long as you have approval from the airports within 5 miles radius. You can operate legally.
Because once you become a drone pilot, you do represent the whole drone community. This is important since the drones are very powerful gadgets. They can be used in everything such as helping farmers grow their crops, find missing people, and even bring a whole new perspective in the photography field.
By representing yourself well, you'll help put the drones community in a positive light and help change these people who see drones negatively realize the importance of quadcopters for both recreational and professional purposes.
Other Tips & Advice New Drone Pilots
I hope you find my guide for new drone pilots useful and helpful. If you've any questions regarding drones in general, feel free to ask a question by commenting in the comments section below. Before I conclude my 8 important tips for new drone pilots. There are other guides that I want to share with you. No matter what is your flying experience, I think new drone pilots will find these guides useful and helpful too. Be sure to check them out!
If you haven't got your drone, but you're looking forward to becoming one of these new drone pilots. I have a couple of great guides that you should consider checking out too:
Happy flying and fly smart!