Phantom 4 Pro: Best Drone For Hobbyists, Professionals, or Beginners?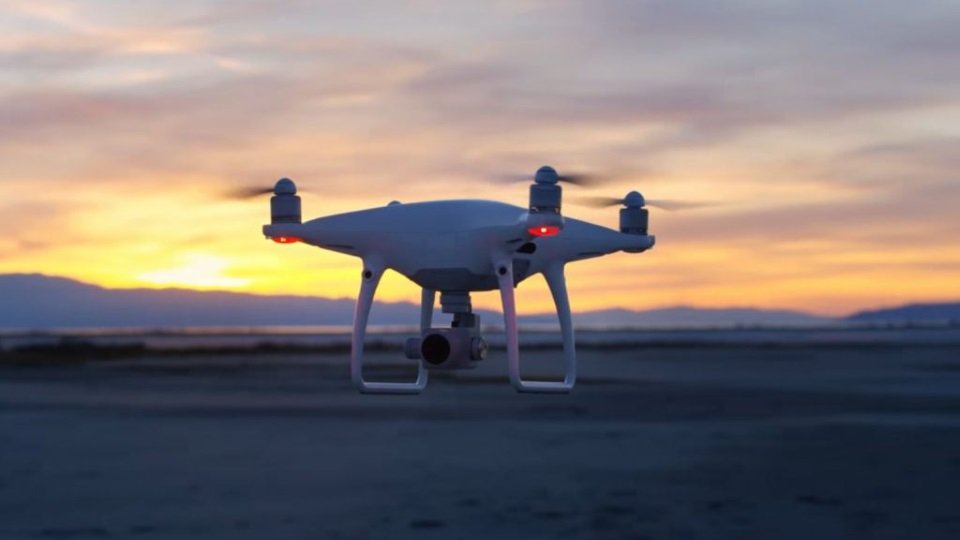 If you are new to the world of drones and want to start strong. Many have eyes on the brand new Phantom 4 Pro drone which can be bought for less than $1,200. Some of you might be wondering whether this drone is suitable for beginners, hobbyist or even professional fieldwork. Luckily for you, the Phantom 4 Pro drone is an extremely popular quadcopter that boasts all-around features that cater to just about everyone.
Before you decide to buy your own Phantom 4 Pro, it is important to keep it in your mind that this drone has a lot of uses for everyone. No matter your flight experience level or how you plan to use it either for recreational purposes or commercially. The Phantom 4 Pro drone is an ideal choice for just about anyone as an entry-level professional-grade camera quadcopter to travel quadcopter for experienced remote pilots.
In this article, I will talk about the benefits of Phantom 4 Pro has to offer for each category: Hobbyist, Professional, and Beginner. You will get the opportunity to learn how the Phantom 4 Pro drone will help you become a professional remote pilot. Even though, it does make a great toy camera drone with all of these fancy smart features. Without further ado, let's dive into the details to find out more information!
Phantom 4 Pro for Hobbyists
What if you want to have a Phantom 4 Pro drone for hobby purposes? The answer is yes, you can! If you plan to fly the drone mainly for recreational purposes. Perhaps you want to learn how to fly a drone or to capture simple stills and videos. The Phantom 4 Pro is an amazing drone to start with. First of all, it comes with a built-in 20MP 1-inch CMOS sensor mounted on a 3-axis gimbal stabilizer that offers incredible and professional-quality videos.
This quadcopter is built to be flown by everyone, but hobbyists definitely should pick this drone up. It is easy to control and comes with a ton of features. Not to forget to mention that this smart quadcopter can handle moderate wind speed with relative ease. In addition to that, hobbyists will truly enjoy this drone because you can view the video in real-time that offers the best cinematic experience that you can't get anywhere else.
Buy Phantom 4 Pro for Hobbyist
Phantom 4 Pro for Beginners
Or how about flying Phantom 4 Pro drone if you don't have any prior experience. Fortunately, the Phantom 4 Pro is so advanced enough that it is smart enough to fly on its own. What I am talking about is the obstacle avoidance sensors that are mounted on the drone. It can see forward, rear, sides and including the bottom. Which provides all-around protection when you are flying the drone. Because the Phantom 4 Pro drone is smart enough to see, beginners don't have to worry about crashing.
The Phantom 4 Pro drone is suitable for beginners since it has built-in beginner mode which restricts the control range and speed. This is important as beginners will be able to learn the basics of flight controls. Once beginners feel comfortable enough to fly the drone, they can disable beginner mode. On the same note, the Phantom 4 Pro comes with several intelligent flight modes that make the whole flight operations easier. If the price tag is a bit too much to handle, check out the best Phantom 4 Pro Clones.
Buy Phantom 4 Pro for Beginners
Phantom 4 Pro for Professionals
Finally, is Phantom 4 Pro worth the investment for professionals? The answer is also yes. If you are into aerial photography or producing beautiful videos from high altitude perspective. The Phantom 4 Pro drone is incredibly capable of performing stunning aerial maneuverability. A force that is not to be reckoned with. That being said, combine the aerial perspective with Phantom 4 Pro's built-in 20MP camera mounted on a 3-axis gimbal stabilizer and you get one of the best flying cameras.
In addition to that, the Phantom 4 Pro features Lightbridge technology which enables long-range distance up to 7,000 meters or 4.3 miles. A battery on a single charge runs for up to 30 minutes. Alone these factors are more than enough to provide professionals the tools they need to produce high-quality video content for their audience. On the side note, we highly recommend checking out our top 10 best Phantom 4 Pro accessories to max out your drone gears set up.
Buy Phantom 4 Pro for Professionals
Phantom 4 Pro: Which One Are You?
Now you have seen how Phantom 4 Pro drone fits all of these categories. Are you a hobbyist, beginner, or professional looking for a quality quadcopter to start with? Don't look any further, because the Phantom 4 Pro drone is the best choice you can ever invest in. Not to forget to mention that if you are starting as either hobbyist or beginner. You can decide to turn it into a professional camera drone and make money once you feel ready to do so.
You will have to take and pass the FAA Part 107 exam to become certified to earn money legally. Overall, the Phantom 4 Pro is an ideal drone to start with for beginners, hobbyists, and professionals. At the price tag that this smart camera drone is going for, I would say it is a real deal. It is a great opportunity to become creative, fly free, and gain new experience that you will fully enjoy. If you are still new to drones and want to learn more, I highly recommend that you check out our Guides & Tips for a complete list of informative articles.